The Evolution of Rice-Flour Bread in Tokyo: Exploring Form, Texture, and Flavor
With the recent spotlight on rice flour, bakeries and companies in Tokyo are beginning to offer various kinds of rice-flour bread, exploring different forms, textures, and flavors.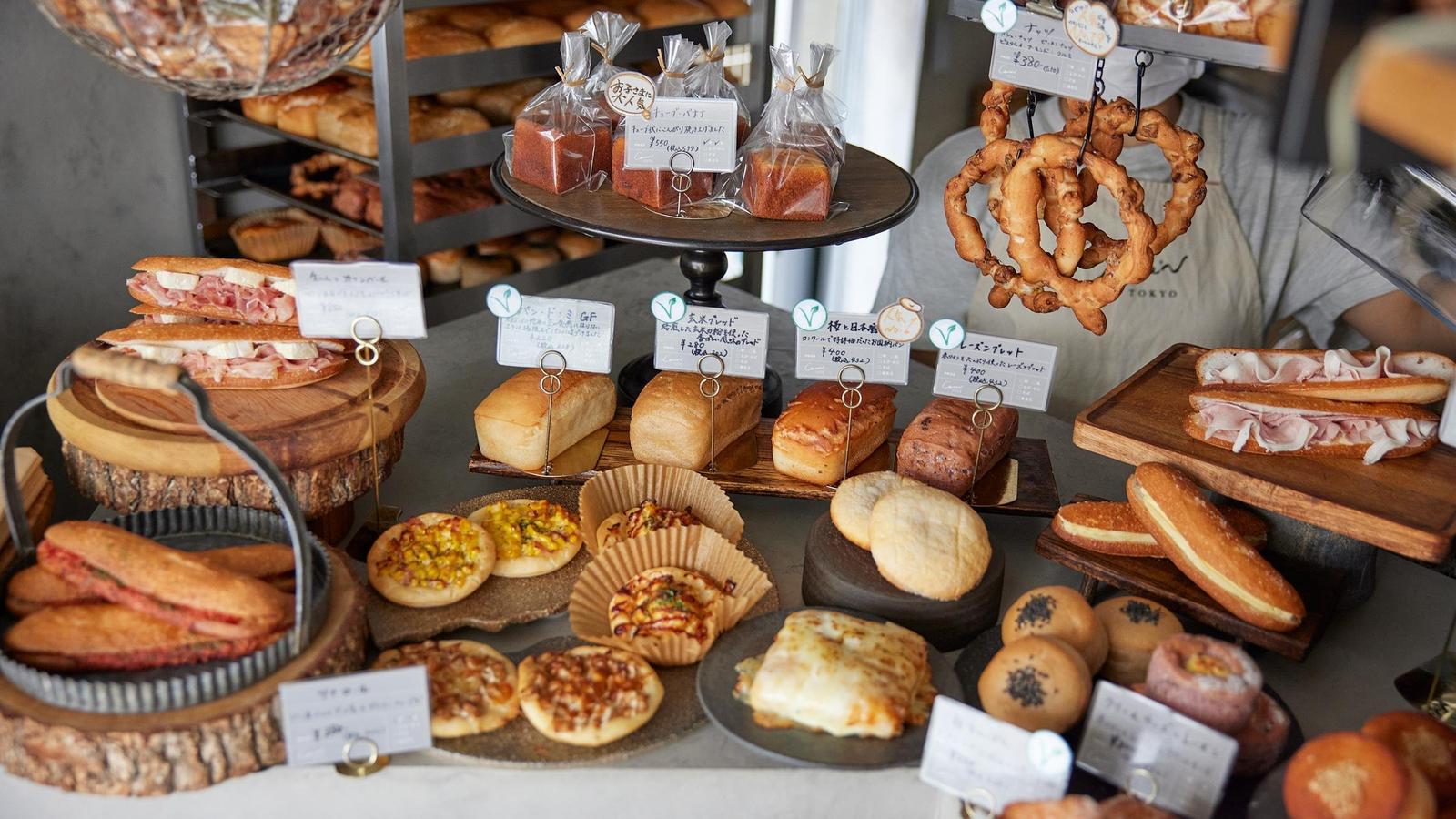 Exploring the Distinctive Flavors and Textures of Rice-Flour Bread
Bread is a staple in many people's everyday lives. But for those who must avoid consuming wheat—whether due to a wheat or gluten allergy, or something else—rice-flour bread is emerging as a very promising alternative. Until now, the impression people tended to have of rice-flour bread was that it went stale very quickly, or that people only ate it for allergy reasons, as a tolerable alternative to typical bread. Nowadays, however, dramatic advancements have changed this impression considerably.
The Aeon Group, which runs a large-scale supermarket chain that operates supermarkets throughout Japan, is hoping to offer delicious and easily accessible rice-flour bread through their private brand. Their product, "Soft bread made with rice," has a comparatively long, three-month shelf life, which makes it suited to being a "rolling stock" food item for emergencies. When warmed in the microwave, it develops the distinctly soft, chewy texture of rice bread.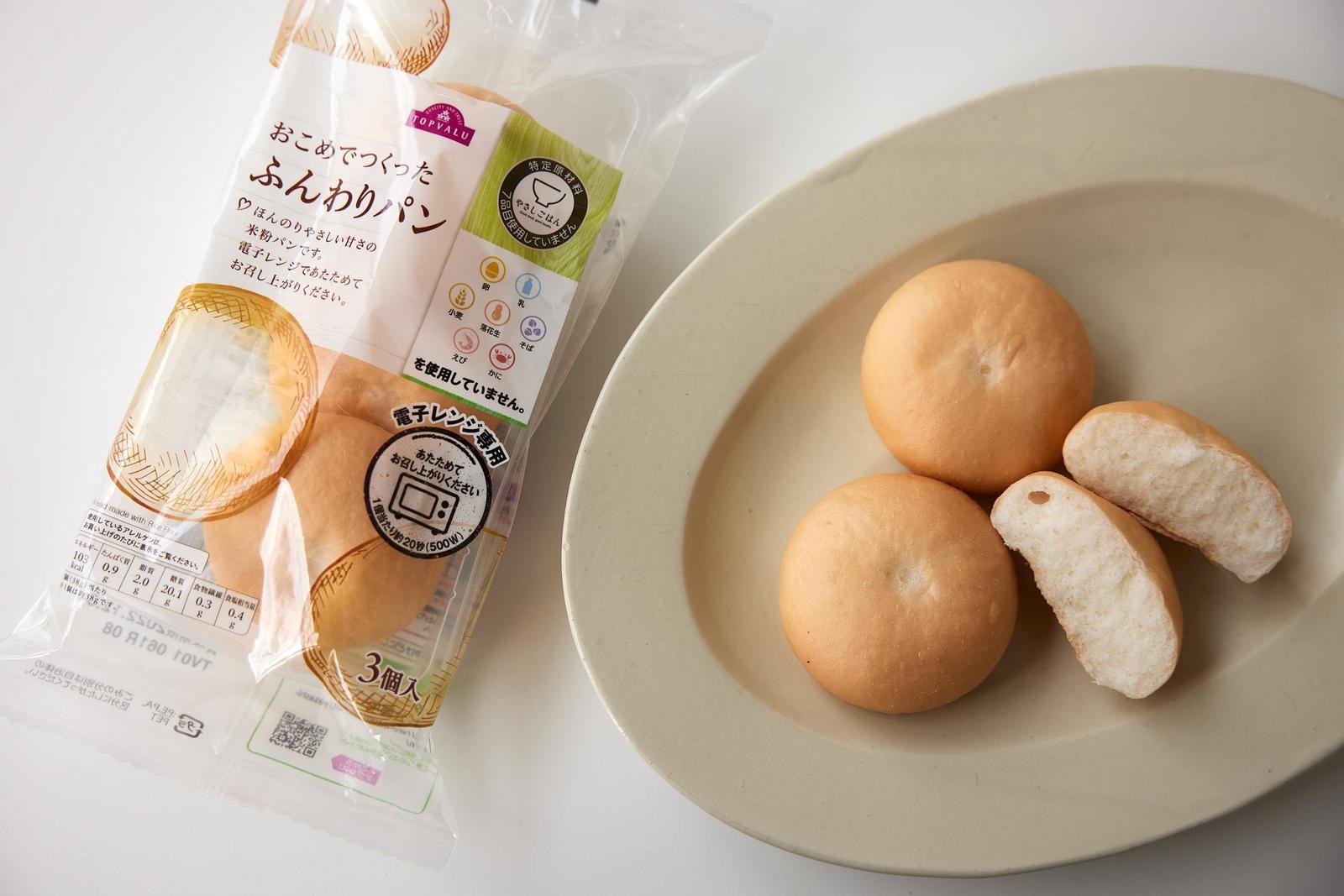 Specialty Bakery Run by the World's Top Baker
There are bakeries in Tokyo that specialize in gluten-free bread. While gluten-free bread overseas tends to be made mostly of different types of grains, biossa in Bunkyo City, Tokyo, offers a wide variety of gluten-free bread. Biossa is currently the only rice-flour-bread bakery in Japan that has been certified by the Gluten-Free Certification Organization in the U.S., and offers everything from white bread and baguettes to dessert breads.
Their white bread made with rice flour has a fine, delicate crumb that makes it soft and moist, with a melt-in-the-mouth texture. It is hard to tell that some of the breads they offer, such as their bread rolls and salt butter rolls, are made with rice flour at all.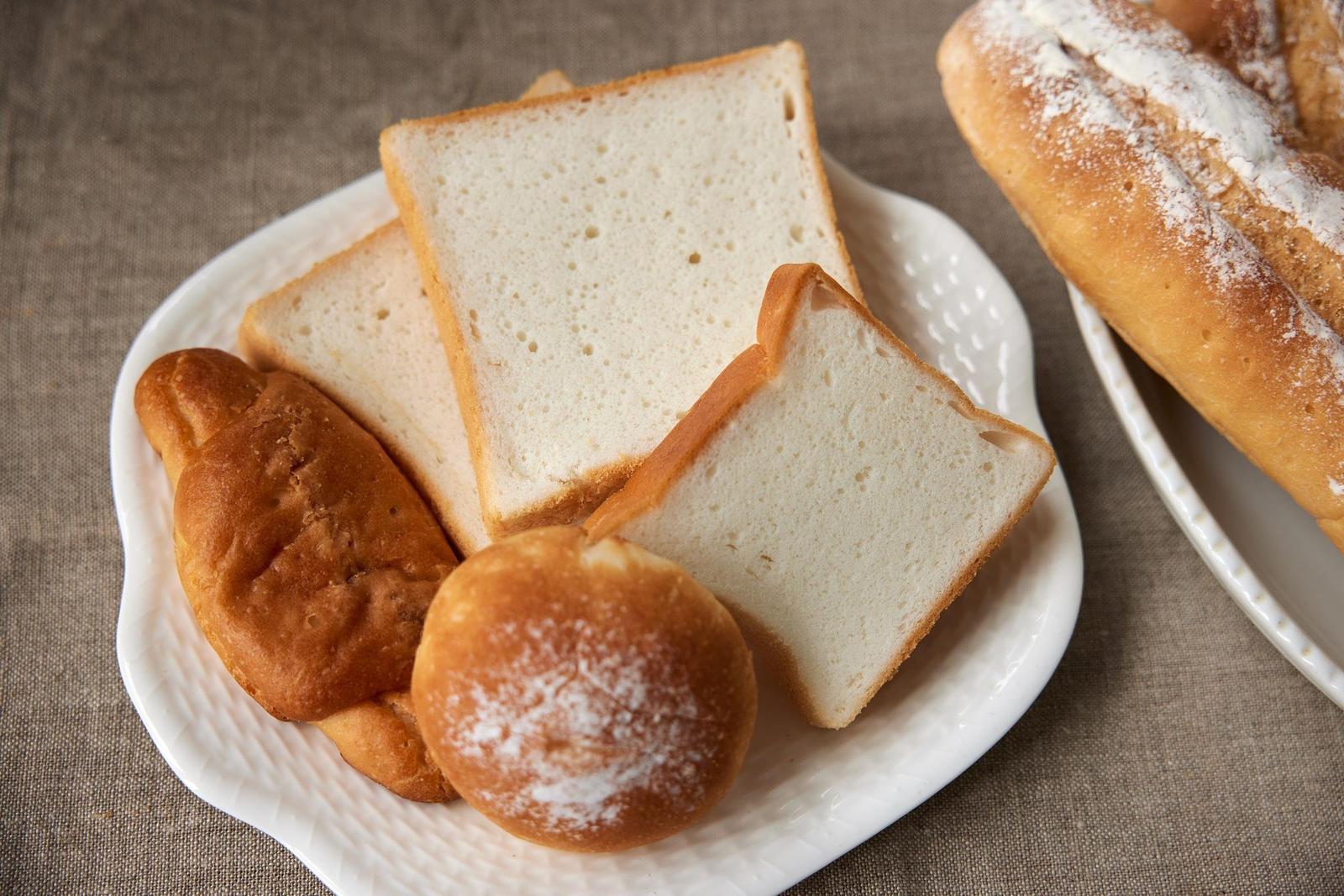 Osawa Shuichi became the world's top baker when he won the Mondial du Pain—an international baking tournament—in 2019. In May 2022, he opened Comme'N Gluten Free in Setagaya City, Tokyo, as a gluten-free version of his own bakery, Comme'N.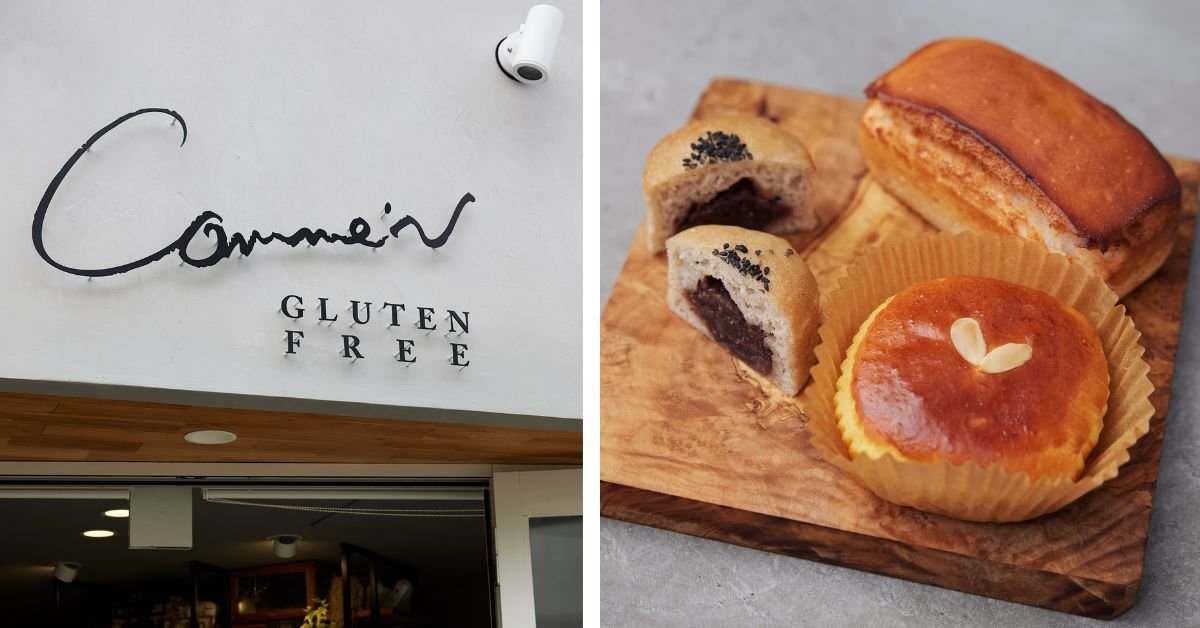 The kitchen of the bakery is completely separate from that of the main Comme'N bakery, meaning that the bread is made in a wholly gluten-free environment. The bakery offers everything from pain de mie made with distinctly Japanese flavors like cherry blossom and sake, and brioche bread made with techniques typically used to make baguettes, to dessert breads like canelé, scones, and more. Their sandwiches, which are stuffed with fillings, are made with chewy, substantial bread that uses what was typically considered a disadvantage of rice-flour bread—less rise—to its advantage.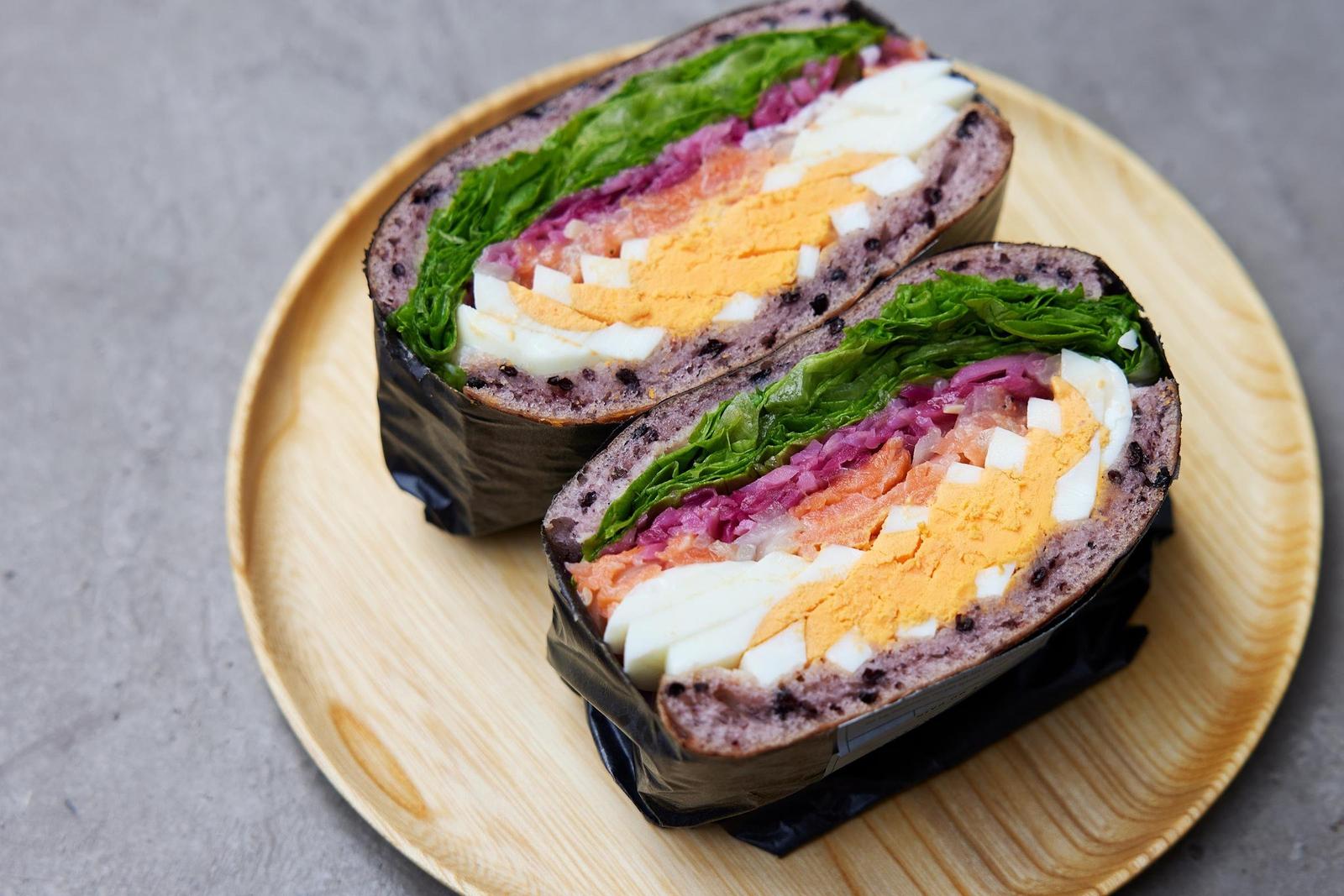 The Tokyo Metropolitan Government's Campaign to Promote Rice-Flour Bread
The "TOKYO JAPAN" campaign is an effort by the Tokyo Metropolitan Government and agricultural cooperatives to encourage the use of rice flour and promote rice-flour bread. The campaign is currently underway and will last until March 2023. Those living in Tokyo may begin to see rice-flour bread offered at familiar places like convenience stores and bakeries.
According to the Japan Rice Flour Association, bread made from a blend of rice flour and wheat is expected to become more commonly available on the market. The evolution of rice-flour bread will be an interesting watch indeed.
Interview and writing by Tauchi Shoko
Photos by Kawachi Aya
Translation by Amitt