Tokyo Embassy Talk:
Exploring Tokyo's Fusion of Traditional and Modern with the Director of the Korean Cultural Center
Join the Korean Cultural Center Director in uncovering the depths of Tokyo's culture in the Yotsuya Arakicho area, where he dines with colleagues over lunch.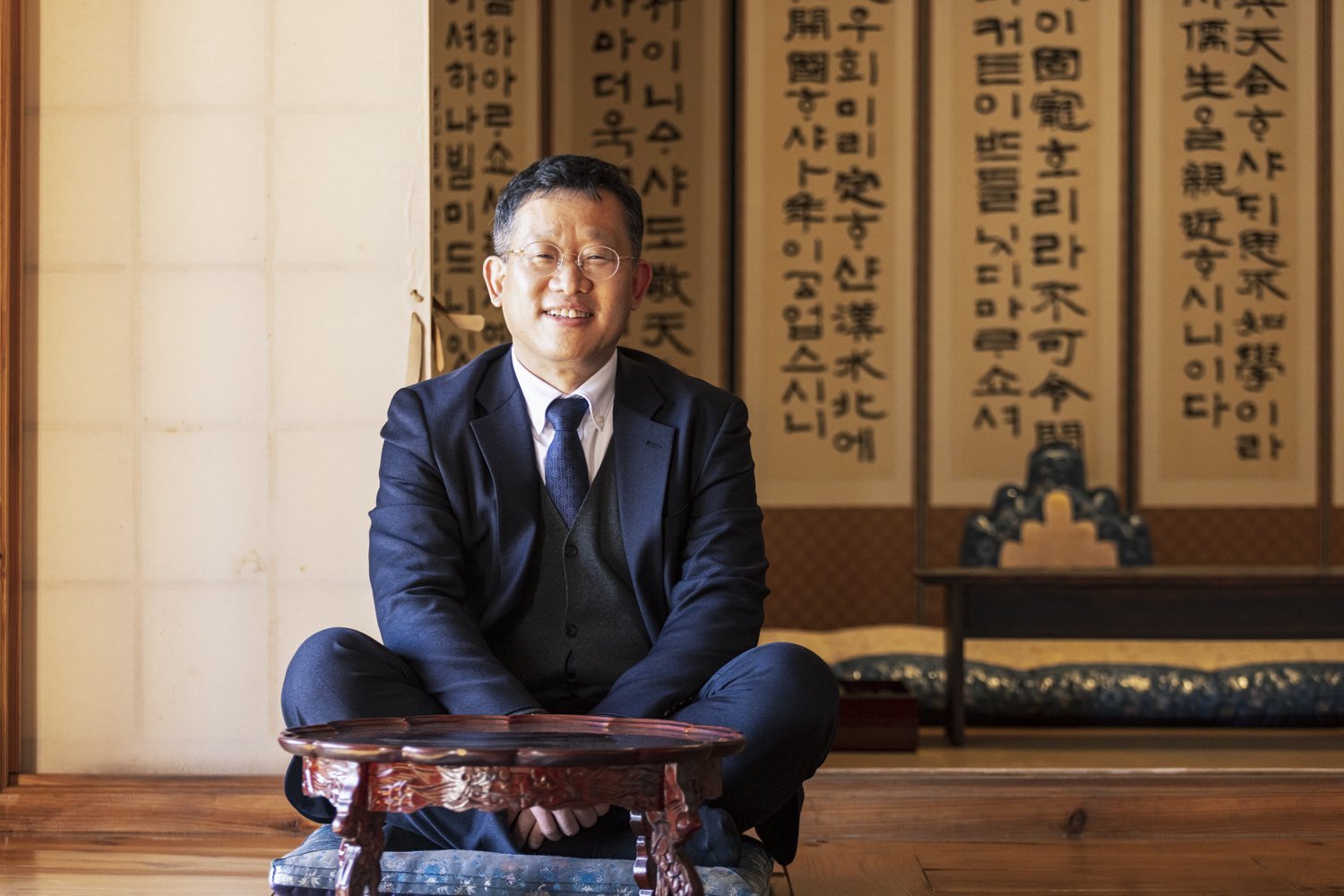 — This is your second appointment in Tokyo, isn't it?
My first posting in Tokyo was in 2010. I served as the Cultural and Public Relations Officer at the Korean Embassy in Japan, left in 2014, and then came back to Tokyo in 2021 as the Director of the Korean Cultural Center. The embassy is located in Minami-Azabu but the Cultural Center where I work is in Yotsuya, so I get to visit my favorite spots in Arakicho during my lunch break.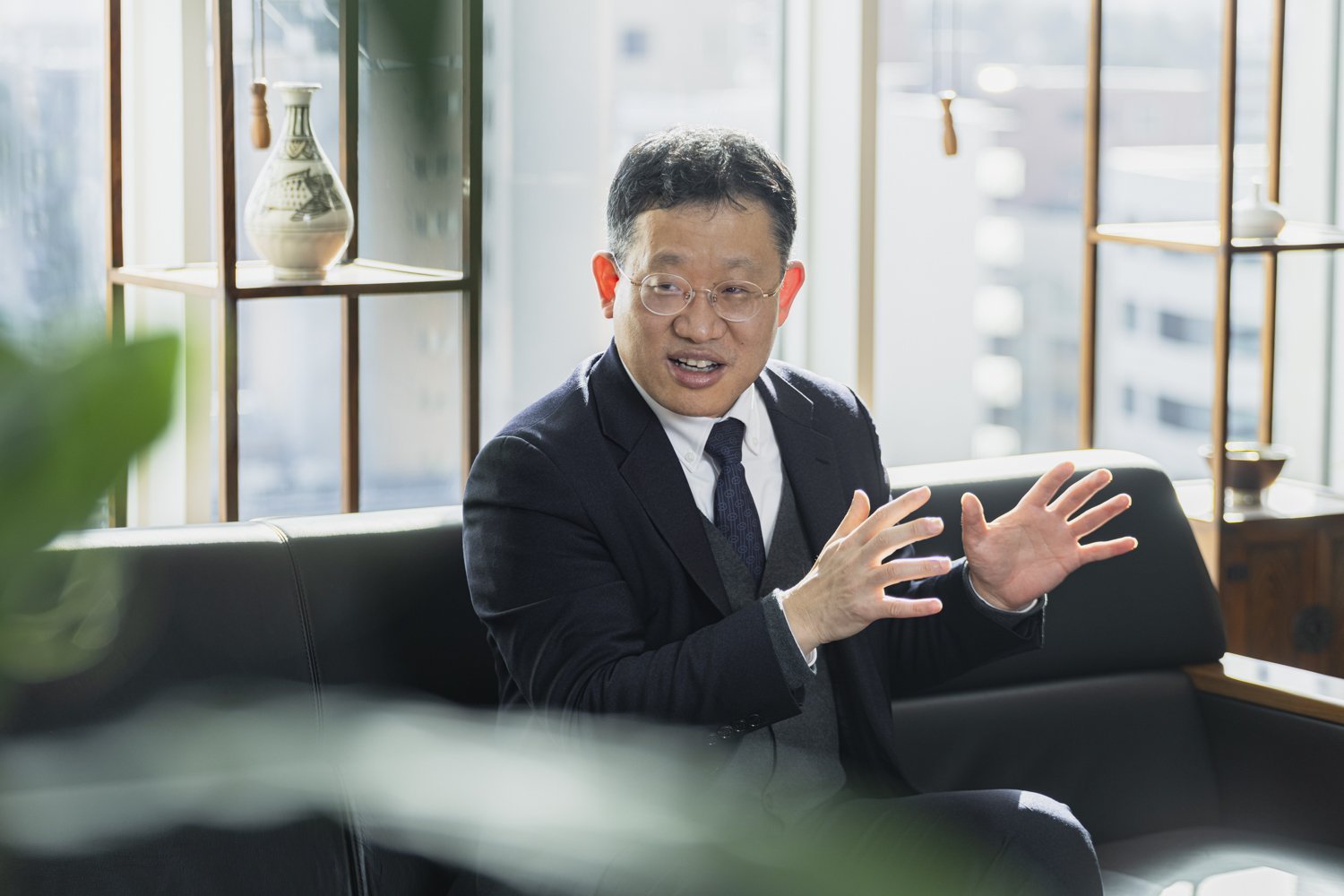 — What do you love about Arakicho?
I love that the wooden buildings that line the narrow alleyways maintain the atmosphere of a bygone era. It's a great place to get a feel for the old-fashioned side of Japan. Seoul has undergone rapid modernization since the 1980s, so there is little of the old cityscape remaining today. I grew up in Seoul, and Arakicho makes me feel like I've been transported back in time to my childhood.
I always thought Tokyo was a really modern city until I discovered Arakicho. I used to work in the intricate neighborhoods of Minami-Azabu, Roppongi, and Hiroo and I still live around there. I like these areas too, and I often take a walk around them on my days off. I love the skyscrapers in Roppongi Hills, the Keyakizaka illumination, and the beautiful greenery of Arisugawa Park, but it's old-school Arakicho that truly lets me experience how deep Tokyo really goes.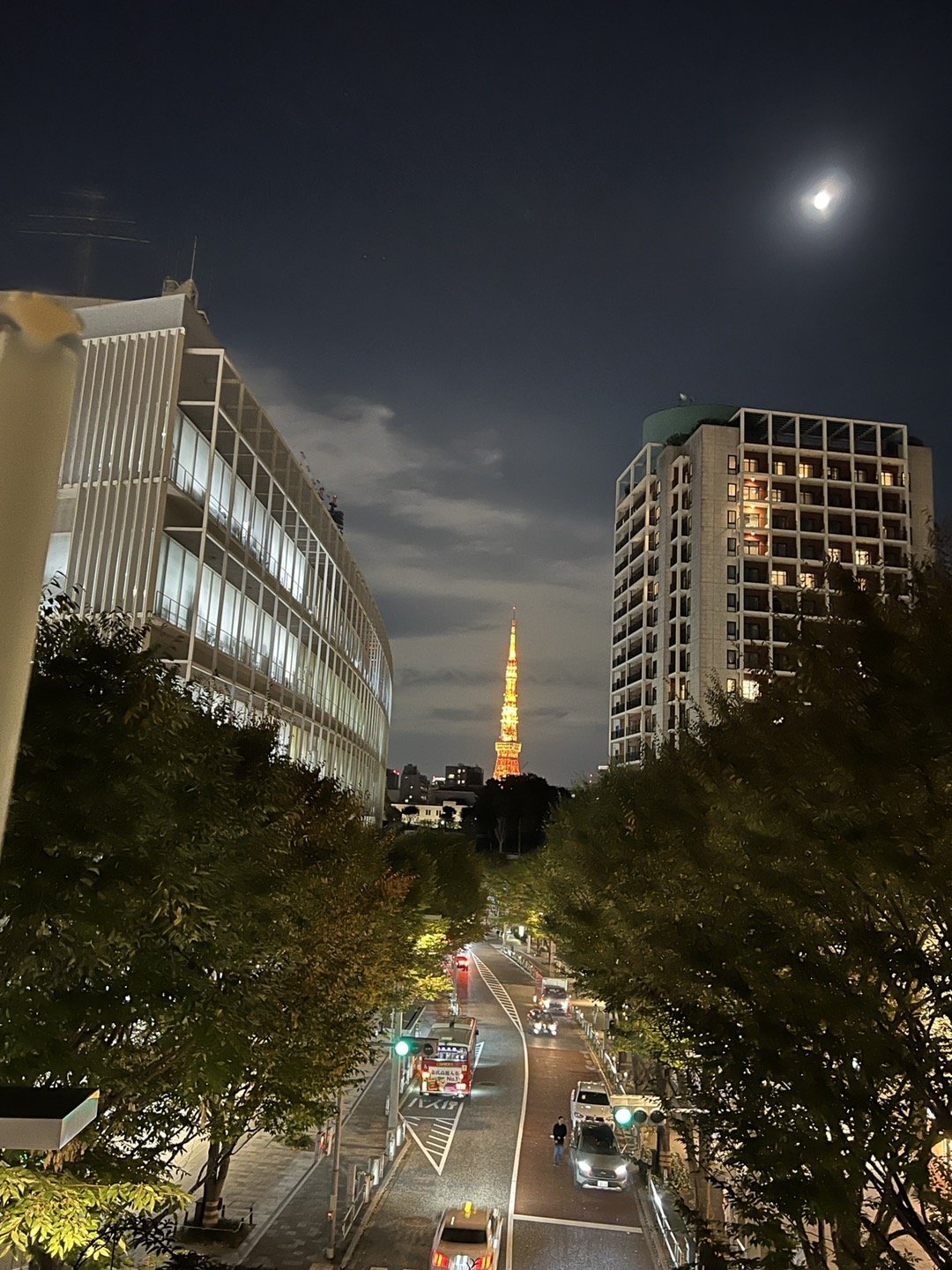 — Do you have a favorite place to eat?
I used to love going this restaurant called Ochiai, but unfortunately it's gone out of business. I would go there quite often as they had a rich taro hot pot that they served in a clear broth. It was an old store that had been around since before the 1964 Tokyo Olympics, but it closed down not long after the Tokyo 2020 Games. It was the first place I wanted to visit when I came back to Tokyo, so it was a real shame to find out that it wasn't there anymore. The taro hot pot was so addictive. Even the colleagues I used to take there kept going back after I'd left.
Another place I frequent is a tonkatsu (pork cutlet) restaurant called Suzushin. It's another business that has stood the test of time, and it's run by an elderly couple and their son. They serve three different types of tonkatsu with rice: simmered, arranged, and with sauce. My favorite is the crispy arranged tonkatsu.
I also often eat out at places that serve the convenient chirashi-zushi, sushi rice topped with assorted ingredients. I'll stop by in stores that pique my interest when I'm out and about.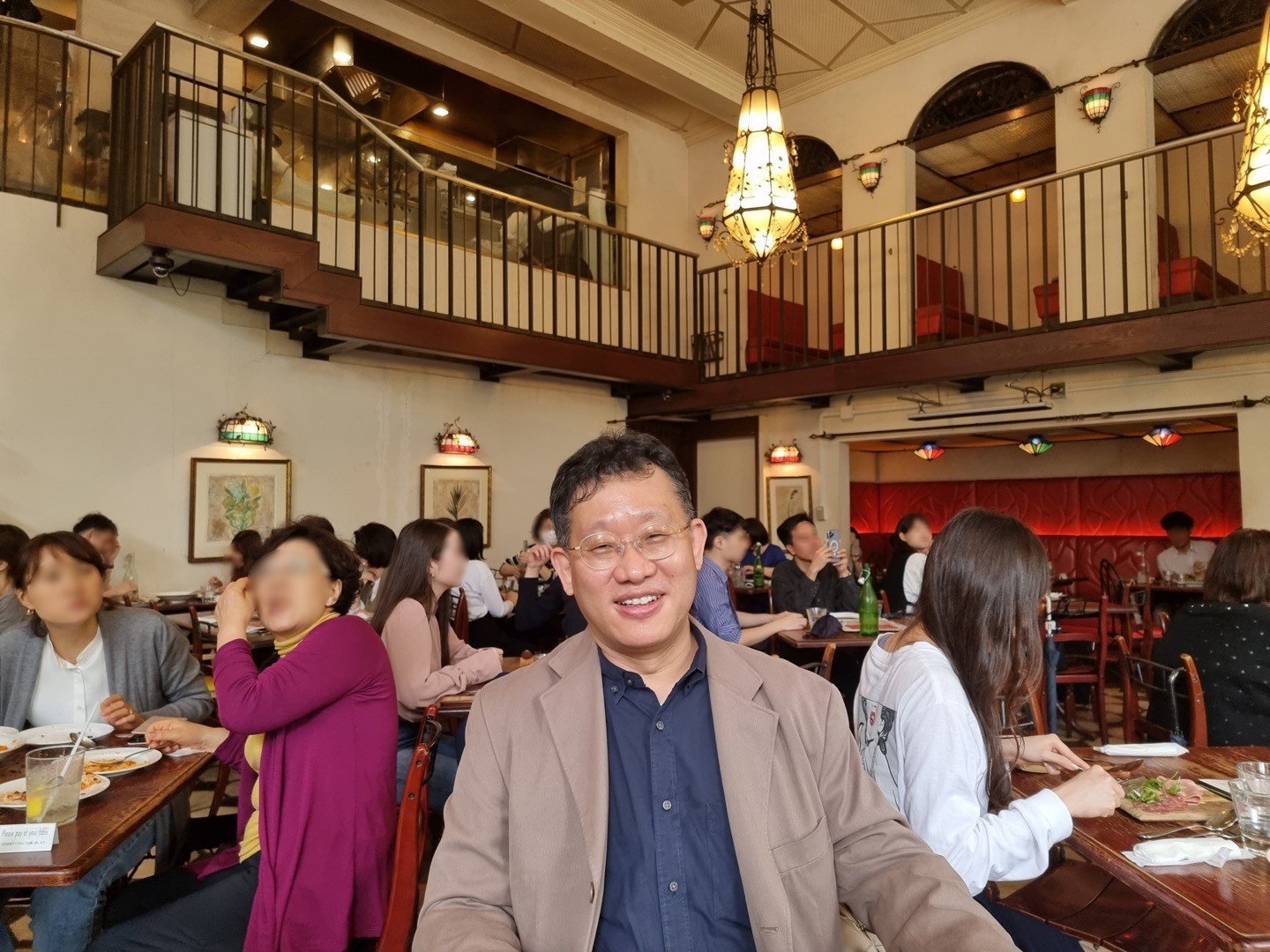 — Fans of Your Name say that some spots in this area that inspired the animated movie.
One of those would be the Shrine I often go past on my walk. Your Name was a big hit in South Korea, and the restaurant at which the main character gets a part-time job is supposed to be based on a café near our center. When we have guests from South Korea, we bring them here to eat pasta and talk about the movie, and they are so happy when we then take them to the Shrine. It's a good thing that the Korean Cultural Center is conveniently located right in the middle of the two.
The Korean Cultural Center showcases South Korean culture, both old and new. I do hope you're able to visit us sometime.

<Home Country Hints>
Q1. Where should we go when visiting South Korea?
Dosan Seowon and Byeongsan Seowon in Andong, south-east Korea. Seowon was a private educational institution during the Joseon Dynasty, and it was a place to enshrine Confucian scholars and learn the teachings of Confucianism. They are gorgeous locations with mountainous backdrops and rivers flowing in the foreground. There are nine Seowon schools registered as World Heritage sites, but I recommend these two in particular.
Q2.What is the most happening place in South Korea right now?
That would be Daehangno (College Street) in Seoul. It has a lot of theaters, and you can see a variety of musical performances every day, from classic musicals to new productions. Many actors from here go on to make their big breaks in dramas and movies. There's also a lot of good restaurants nearby.
Kong Hyungsik
Interview and writing by Imaizumi Aiko
Photos(Portraits)by Sakaki Mirei
Translation by Amitt