Exploring the Tokyo-based United Nations University with Executive Officer Sabine Becker-Thierry
The United Nations University (UNU), headquartered in Tokyo, plays an important role in carrying out the UN mission. UNU Executive Officer Dr. Sabine Becker-Thierry introduces the history and role of the institution, the benefits of its Tokyo location, and her own storied career in the field of development.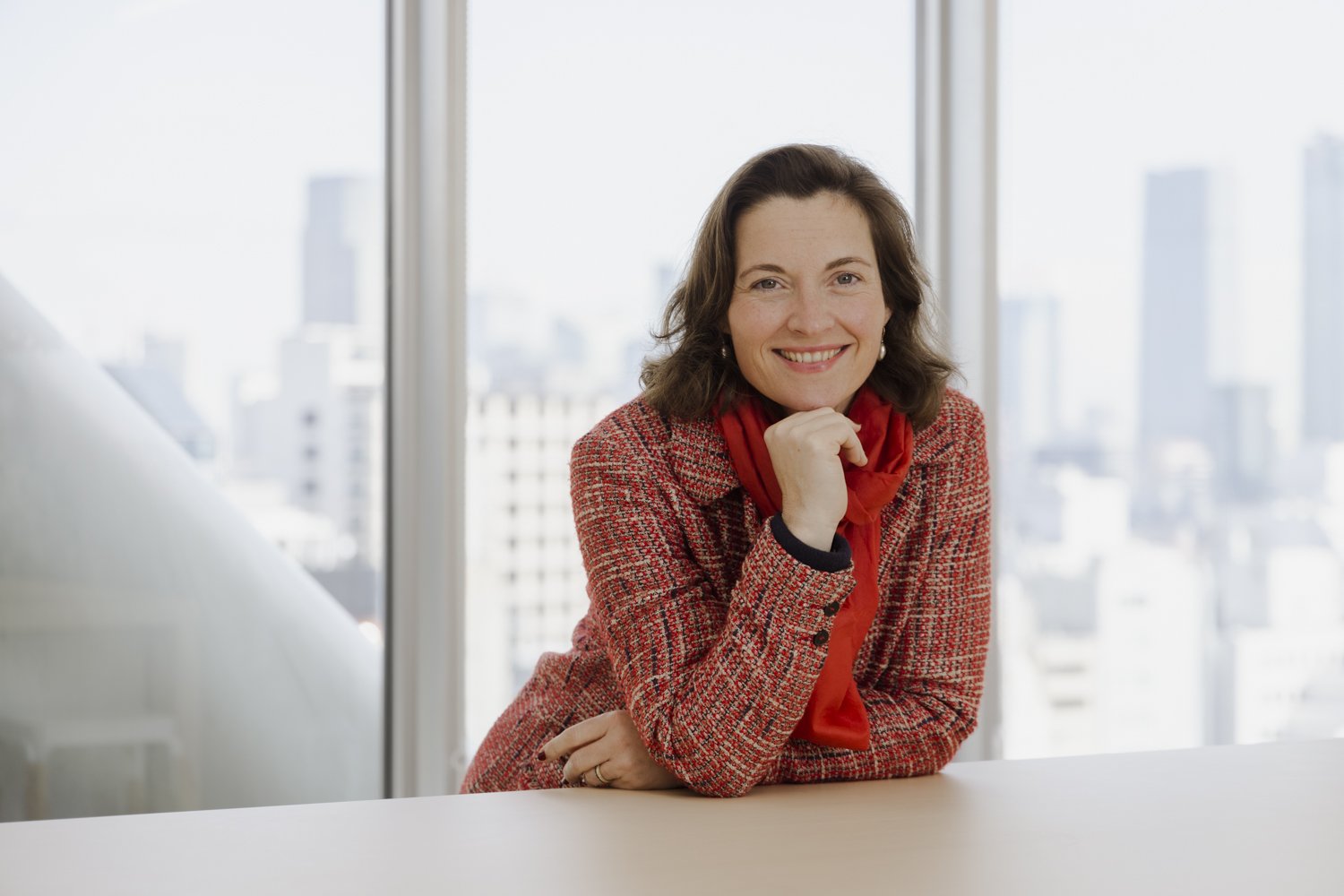 The UNU is tasked with helping to solve some of the world's most daunting problems—from violence to war to environmental destruction—while also finding the interconnections therein. Serving as both a global think tank and postgraduate teaching organization, the UNU is comprised of 13 institutes in 12 countries. These include the Institute for the Advanced Study of Sustainability, which is located in Tokyo along with UNU headquarters—the only UN organization headquartered in Asia.
History Dating Back to the 1960s-70s
Dr. Becker-Thierry, who serves as Executive Officer in the UNU's Office of the Rector, explains that the beginning of the institution goes back to the late 1960s, when then UN Secretary-General U Thant first proposed the idea of a United Nations University.
The Japanese government expressed interest in hosting such an institution, she says—promising in 1973 to provide 100 million USD as an endowment fund, and also to build a permanent UNU headquarters in metropolitan Tokyo.
A temporary UNU headquarters was built in central Shibuya in 1975, and the present-day building along Aoyama-dori Avenue in the Omotesando district was completed in 1992.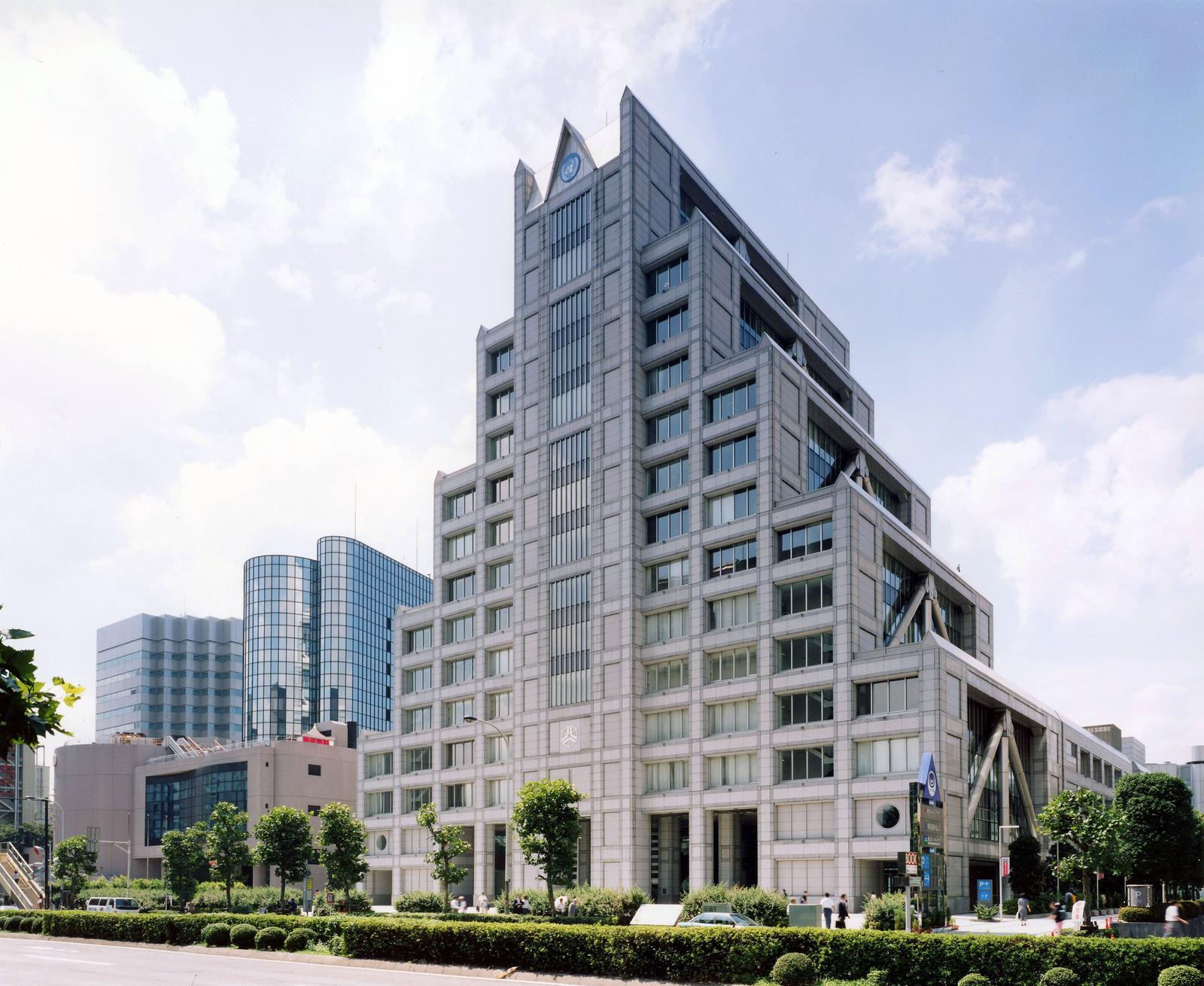 "The land where UNU is located also has an interesting history," Dr. Becker-Thierry adds. "It was originally a depot for the Toden tram lines, which used to run all over Tokyo, but were later phased out due to increasing automobile traffic."
Public Accessibility and Educational Degrees
"The Government of Japan provided 13 billion yen for the construction of UNU, and the Tokyo Metropolitan Government (the TMG) has been providing the land for free," Dr. Becker-Thierry observes. "We are tremendously grateful to the Japanese government and the TMG for hosting us so centrally and so beautifully, and with spaces that are so accessible to the public. Such accessibility is basically unheard of at other UN facilities elsewhere—but it is central to our mission."
She notes how a large sign located outside the building today, which asks "What's your idea?" invites the general public to consider how they might add their voice to the UNU's quest to achieve the Sustainable Development Goals (SDGs). 
"There are SDG initiatives mushrooming here in Japan at all levels, from public to private to youth," she adds. "This is quite unique."
Dr. Becker-Thierry also explains that UNU is today the only United Nations organization mandated by the General Assembly to grant degrees. The institution began providing degree programs in September 2010, with three MSc and three PhD programs presently available from several UNU institutes.
She adds that the UNU's mission is to serve as a bridge between research and policymakers, and to provide independent research and advice to the United Nations and its member-states.
"In order to find solutions for the problem of climate change, for example—whose effects are much tougher in the region of the Global South—all stakeholders must be involved, beginning with universities and businesses."
"Independent analysis is essential, particularly at times of major global issues and disinformation," she adds. "And I am honored to be part of this mandate."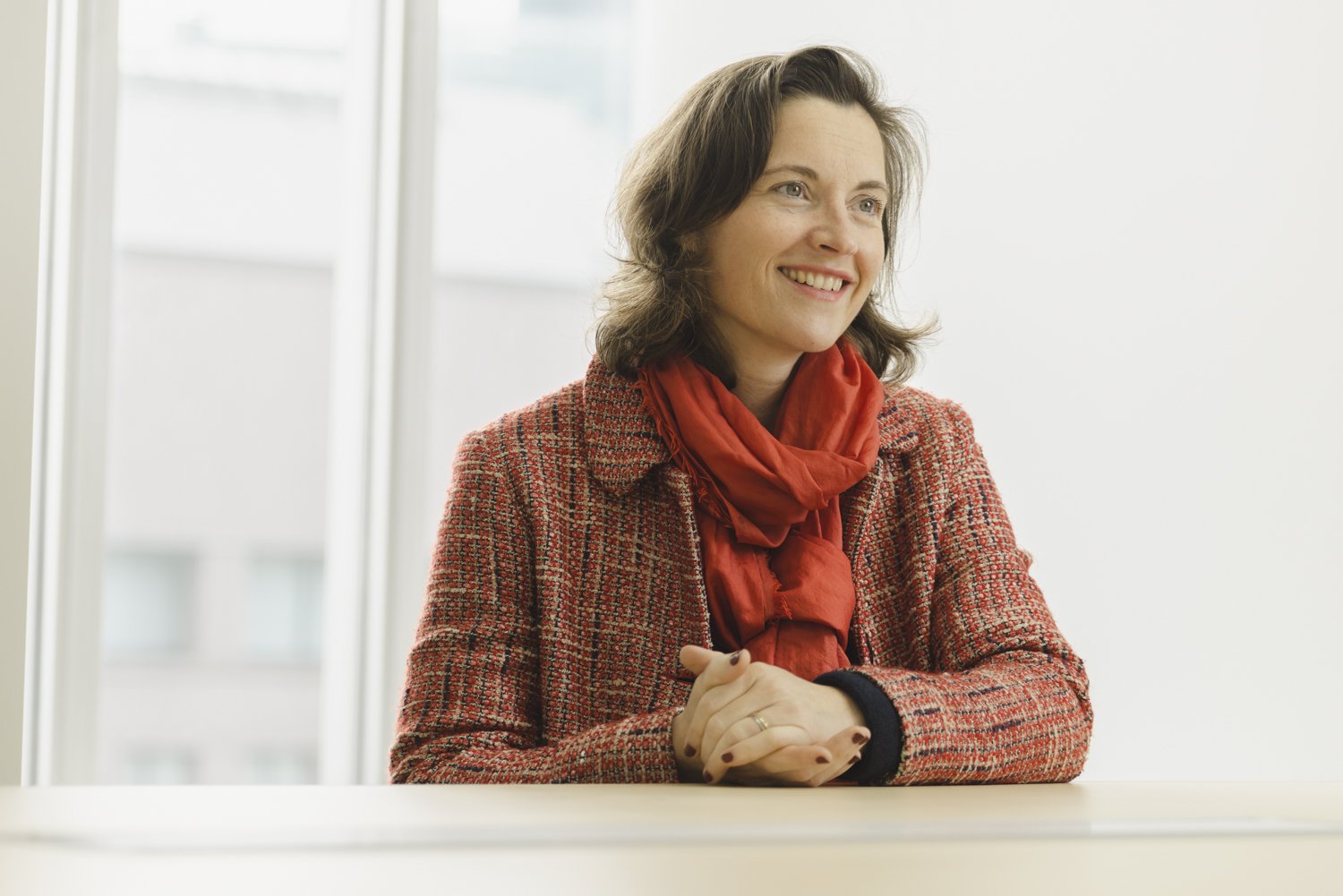 Lifetime of Working Toward Global Equality
In her role overseeing the university's network, Dr. Becker-Thierry combines strategic management, fundraising, problem-solving, and other measures aimed at supporting the UNU Rector. In doing so, she brings her own extensive international career experience related to her ongoing life mission: helping to create a more humane and just world.
Dr. Becker-Thierry—whose last name is a portmanteau of her own German surname with that of her French husband—grew up in a small village in the Bavarian Alps of Germany amidst lush nature.
"I rode my bicycle to school surrounded by mountains, lakes, and roaming cows. It was the precise opposite of the Tokyo metropolis," she laughs.
Motivated to explore the world, she deepened her interest in social issues such as conflict and inequality first by joining the local political youth movement, and then volunteering in Togo and Ghana.
"I became interested in issues of development and aid, and in questioning the conditionalities therein," she notes. "While engaging in bilateral aid, it became clear to me that multiple donors were doing the same work without communication or coordination, and without seeking input from local people."
Such questions deepened Dr. Becker-Thierry's interest in the trifecta of journalism, law and political science at the University of Passau in Germany, and later at Sciences Po and Sorbonne University in Paris. She studied under such influential figures as Bernard Kouchner, founder of Médecins Sans Frontières (Doctors Without Borders) and Hubert Védrine (former French Minister of Foreign Affairs).
This was followed by work in consulting—for which Dr. Becker-Thierry traveled between Paris and the Balkans—and then an assignment as Junior Professional Officer in New York, where she was assigned to evaluations of UN offices and peacekeeping missions in places including South Sudan.
"I participated in a wide spectrum of interesting projects," she recalls. "But after nearly six years, I was also ready for a change."
Calling Tokyo Home
Having recently given birth to her first child, Dr. Becker-Thierry and her husband moved from New York to Tokyo, where he had begun working in the private sector—and where she quickly put her own experience to work as a development consultant, continuing to crisscross the globe while simultaneously settling down in the Tokyo metropolis.
"I adore the quality of life here," she says. "On one hand, Tokyo is a huge concrete jungle; but you can easily commute everywhere by bicycle, and there is so much beauty, safety, politeness and functionality."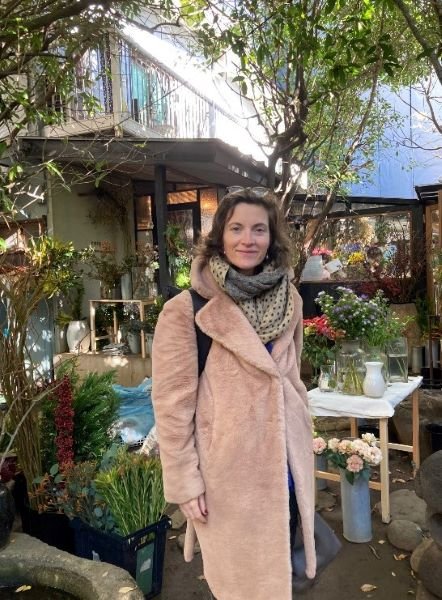 "I also love the food here, and how children can safely travel alone," she adds. "And there is a real neighborhood village culture that I find appealing, where local shopkeepers have been in the same spot for several generations."
Addressing Global Problems Through Accessible Conversations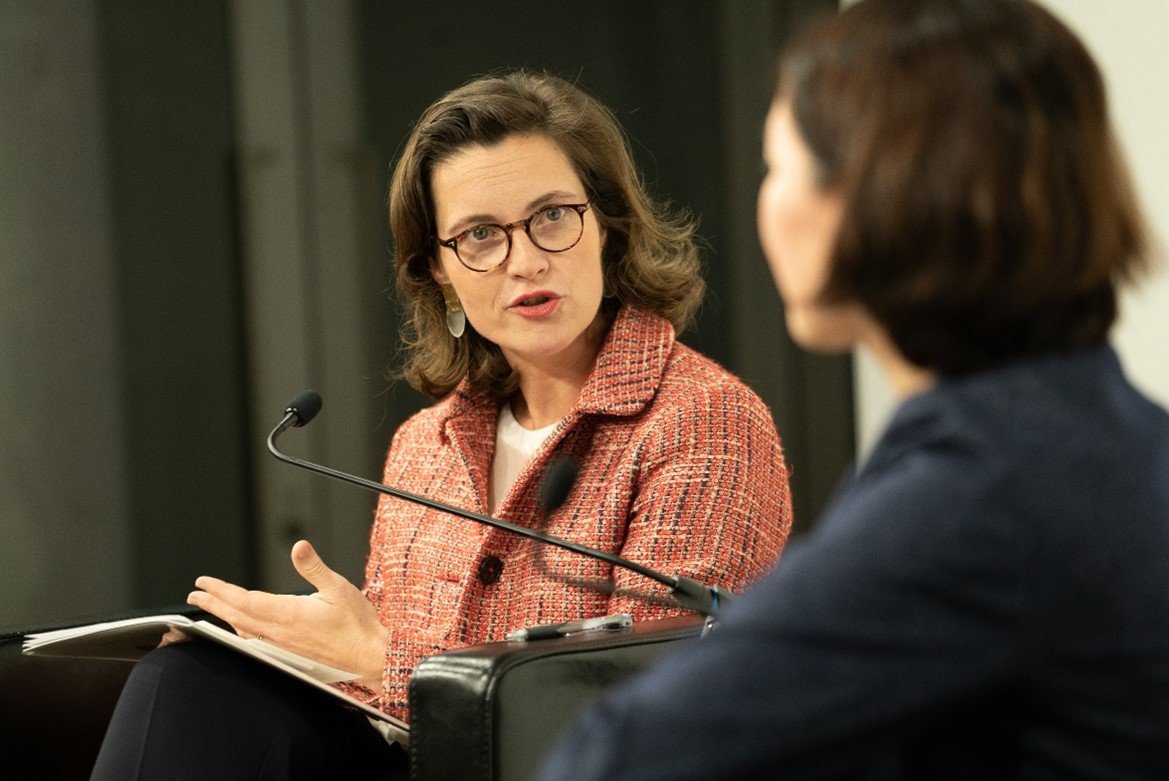 Dr. Becker-Thierry walks her talk when it comes to matters of sustainability—beginning with her commute to the office on her bicycle. In addition to the managerial aspects of her role, she is also closely involved with the talk series that the UNU regularly holds to explore various critical issues related to its mission.
"It is incredible to be able to come to events here in Tokyo, and shake hands with heads of states,"  Dr. Becker-Thierry notes. "And it is encouraging to see young Japanese students joining our event series and speaking up in English."
"It allows them to see other ways of living, and to define their own role and interests in tackling injustice," she concludes. "This is how careers with the UN and involvement in global issues begins."
Sabine Becker-Thierry
Interview and writing by Kimberly Hughes
Photos (Portraits) by Sakaki Mirei