Nishi-Kasai: A Slice of South Asian Culture at Tokyo's Waterside
At first glance, Nishi-Kasai is just like any other town in Tokyo. The neighborhood in Edogawa City has a busy station area with the usual shops, cram schools and convenience stores. But there is more to this riverside community than first meets the eye.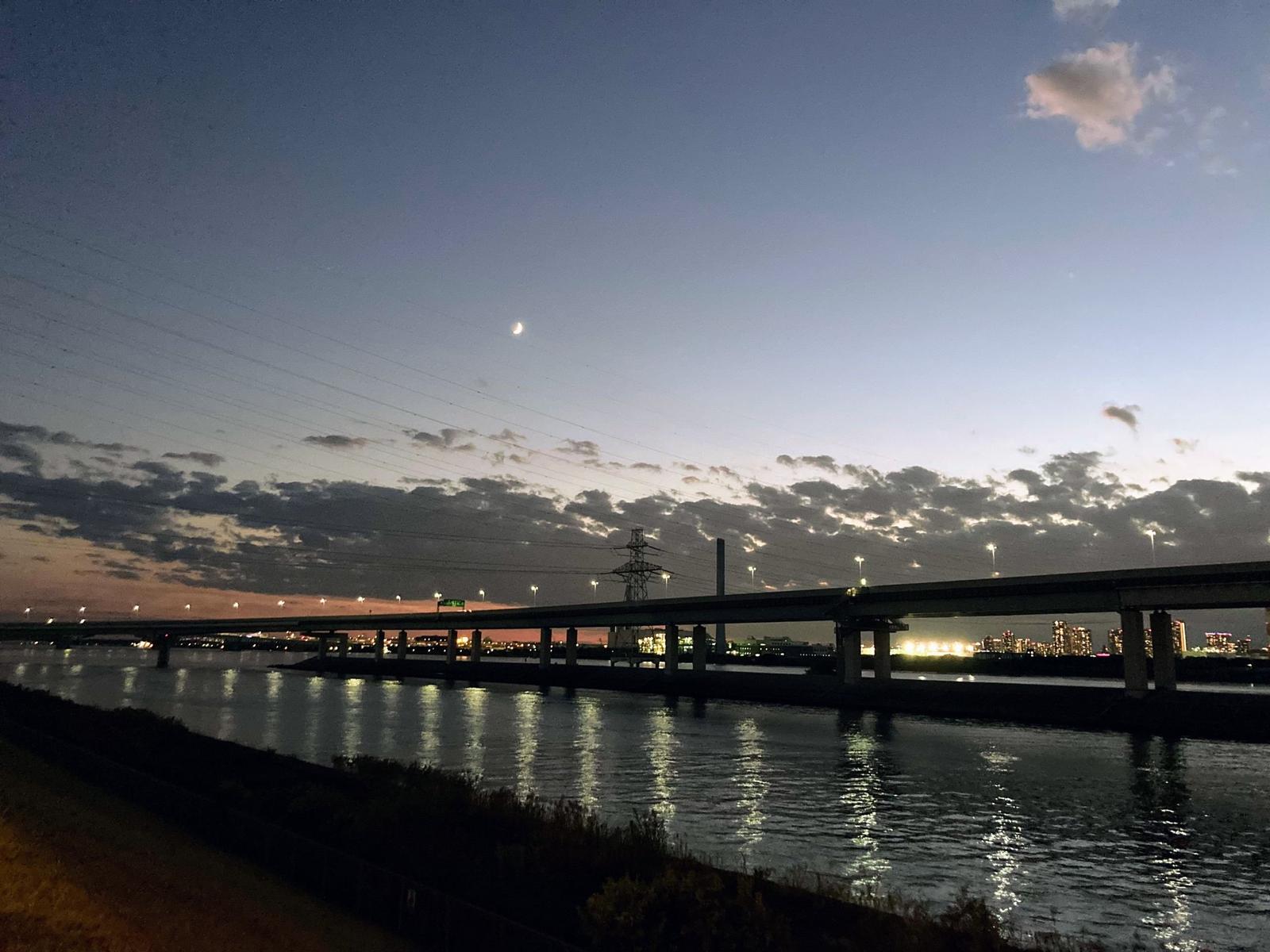 Alongside the gridded downtown streets and simmering shotengai, a South Asian community has fostered a local neighborhood that has earned itself the nickname "Little India." This community has become an intrinsic part of the area, which is woven with home-spun Indian eateries, specialist shops and local events—though it has not always been that way.
Urban residential living did not properly start to develop until 1979, when Nishi-Kasai Station first opened as part of the Tokyo Metro. But where multi-story apartment blocks and commercial ventures now slot in along the side streets, once upon a time lay tidal flats and coastal farms.
A Seaside Town Without the Sea
Nishi-Kasai's story has always been dictated by its location. Today it may be situated on the banks of the Arakawa River, but originally the town faced the water of Tokyo Bay and went by the name Kasaiura or Kasai Kaigan (Kasai Seaside). Instead of modern paved streets and concrete buildings, the area at the mouth of the river consisted of a complex carpet of vast tidal flats, small islands and wetlands. These shallow waters were home to Sanmaizu, a tidal island that stretched into the bay for three kilometers, providing a haven for wildlife and the perfect conditions for clams and seaweed farming.
This sea-level location meant that the district was under the constant threat of floods. During the Edo period  various attempts were made to control the flooding. The Great Flood of 1910 brought disaster; caused by heavy rains from typhoons, it displaced an estimated 1.5 million people in Tokyo alone. The catastrophe prompted the construction of the Arakawa Floodway, built in an attempt to mitigate any future flooding. Still, much of the district remained sparsely populated until after World War II.
Typhoon Kathleen in 1947 and Typhoon Kitty in 1949 also caused severe damage to the town and led to embankments being built along the coast to protect the capital. By 1972 the large-scale Kasai Offshore Development Project reclaimed the shallow coastal waters and the whole of Nishi-Kasai was finally cut off from Tokyo Bay entirely. This is when the town as it looks today began to take shape: wide city roads and gridded urban streets were built and the urban area saw the arrival of hospitals, grocery stores and schools.
The much-needed urban development not only helped protect Tokyo from the threat of flooding but also made Nishi-Kasai a more attractive area in which to live. By the turn of the century, the now modern town began welcoming a growing South Asian population, an occurrence that would eventually lead to its nickname of "Little India."
A Blossoming Indian Enclave
Like many immigrant communities, the Indian population in Nishi-Kasai grew up through connections and convenience. The increase in South Asian people moving to Japan, however, is down to something a little different.
As the world rolled ever closer to the turn of the millennium, it seemed that everyone suddenly got worried about one thing. Not that the world might end or what the new millennium would bring (hint: climate change, pandemics and social upheaval), but a little something called the Millenium Bug.
This techy glitch threatened to cause global computer chaos; anything with an inbuilt computer would not be able to comprehend the year changing from '99 to '00 and so fundamentally would not know what day it was. IT engineers, mainly from India, were drafted into Tokyo to help work on the problem.
Thankfully, the massive malfunction was very much overplayed and we all lived happily ever after—as did many of the Indian tech specialists who had originally moved to Japan to work on the issue. The population of Indians in the area then grew rapidly after 2001 with the relaxation of visa requirements for Indian IT engineers.
Nishi-Kasai was a popular place for the engineers to live because of its proximity to tech companies in central Tokyo. But despite their skills, many Indians who had come to work in Tokyo were blocked from renting by Japanese landlords. Instead they found themselves living in hotels and temporary "weekly mansions" or temporary apartment residences.
Help was at hand. The burgeoning Indian populace was unofficially overseen by Jagmohan Chandrani. Being one of the first Indian people to settle in the district, he was well placed to introduce South Asians to life in Nishi-Kasai. Chandrani guided the newly arrived Indians, liaising with local estate agents and helping to secure more permanent accommodation.
Since then, the community has grown exponentially, with some studies showing that around ten percent of all Indians in Japan live in Edogawa City.
Local Delights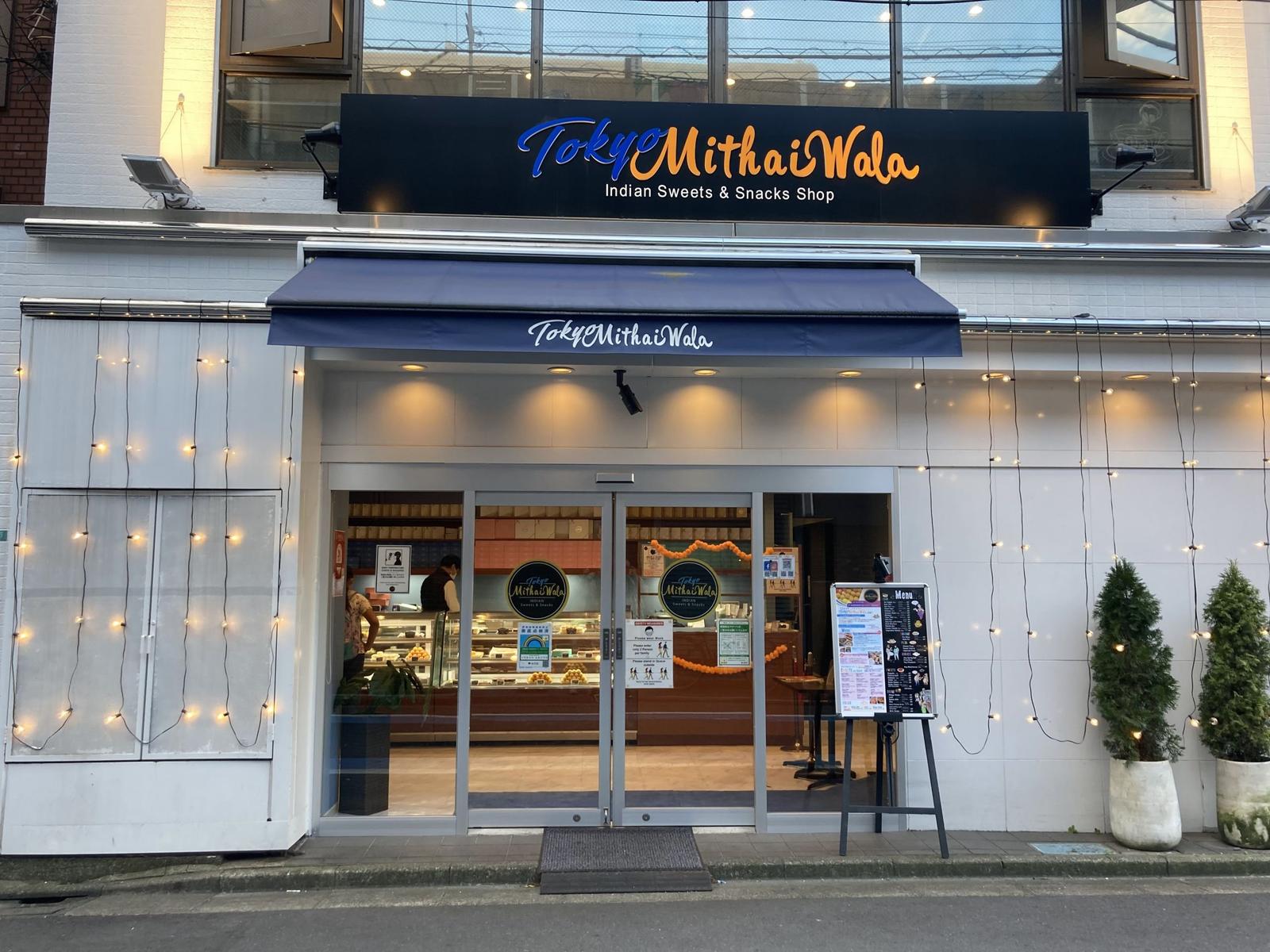 With the thriving Indian community came the blossoming of business. New Indian eateries and grocery stores sprung up to provide a taste of home, reflecting the area's diverse culture. Visiting the riverside district offers up the chance to devour deliciously authentic Indian eats.
Tokyo Mithai Wala is the place to go for all things sweet and savory. Head upstairs to the restaurant on any day at lunchtime to be greeted by a clean-lined modern Indian eatery punctuated with color pops and tables filled with families tucking into meals together. The menu offers reasonably priced staples and seasonal set meals; the samosa has a moreish kick that is perfectly washed down with a sweet cup of chai. Downstairs the mithai (sweets) side of the business tempts even the fullest of diners with neatly stacked piles of handmade treats to take home.
For when you want to fill your kitchen cupboards with Indian edibles there are shops aplenty selling an array of Indian sundries, from beans and pickles to beauty products and accessories. One such place is Swagat Indian Bazaar—a small but authentic grocery store stacked full of Indian produce and apparently the oldest of its kind in Nishi-Kasai. There is also TMVS Foods; self-styled "The Indian Supermarket," it sells a range of Indian goods including frozen paratha and ghee.
Once successfully stuffed with some of the area's epicurean offerings, it is time to take a stroll. Thankfully, the town has a network of green spaces that are ideal for idle walks. Starting at the Recreational Park—home to Children's Square, which hosts frequent local events (often with ties to the Indian community)—head over the road to Rainbow Plaza, which is edged by an impressive artificial waterfall that visitors can actually walk behind for extra atmospherics.
From there it is an easy stroll to Shin-Nagashima River Water Park, complete with splash pools and stream-side paths. For those who want to catch sight of Tokyo Bay, waterfront Kasai Rinkai Park features a large open space with ponds and parkland; it is also home to Tokyo Sea Life Park and the Kasai Canoe Slalom Centre. A footbridge connects the park to Nishi Nagisa—a remnant of old Edo's tidal flats, now a sandy beach where locals still dig for clams in early summer.
Away from civil engineering, the Indian eateries, shops and restaurants are what form the backbone of Nishi-Kasai, a town that blows the idea of a homogeneous Japan out of the water. There are so many places to eat—some catering to vegans and vegetarians, others specializing in regional Indian cuisine—that it is hard to focus on just a few. But take notes and keep a list: it is a corner of the city to which you will want to make a return trip.
Writing by Rebecca Saunders
Photos by Rebecca Saunders
*This article was originally published on "
Metropolis
" (March 23, 2023).