Tama Timber: How It Links Tokyo to the Forest
Tokyo comprises 40% forest, with much of it located in the city's west, Tama area. In recent years, there has been a growing movement to utilize timber from this area within the city.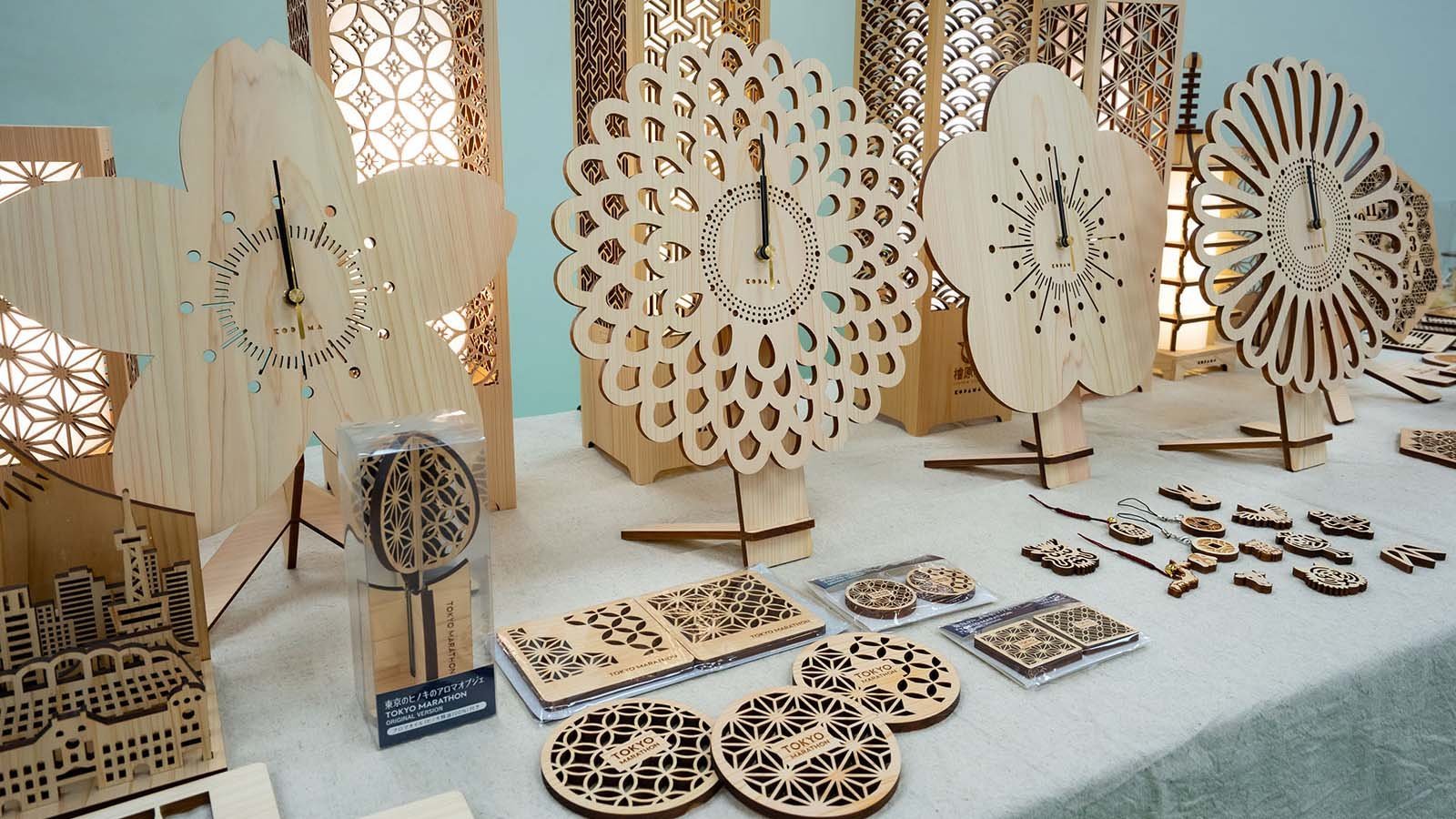 "Enriching" the Forest by Making Use of Domestic Timber
Making use of forest resources enriches both the urban and forest environments. Many people are comforted by the presence of wood in buildings and furniture—incorporating wood into urban life is therefore a surefire way to improve people's living environments. The utilization of old trees that have reached maturity also helps protect the forests; a lack of proper thinning in forests can prevent sunlight from reaching the ground, which can lead to soil runoff. Moreover, the cyclical use of trees—logging trees at maturity and making use of the timber, while also planting and cultivating new trees—enriches both the urban and forest environments.
The Tama Timber Utilization Promotion Fair, held in Tokyo on November 16 and 17, 2022, featured businesses that are furthering this cycle through  their use of Tama timber. Use cases were presented through displays of a wide range of products made with Tama timber, from tables to toys, blinds, and even saunas.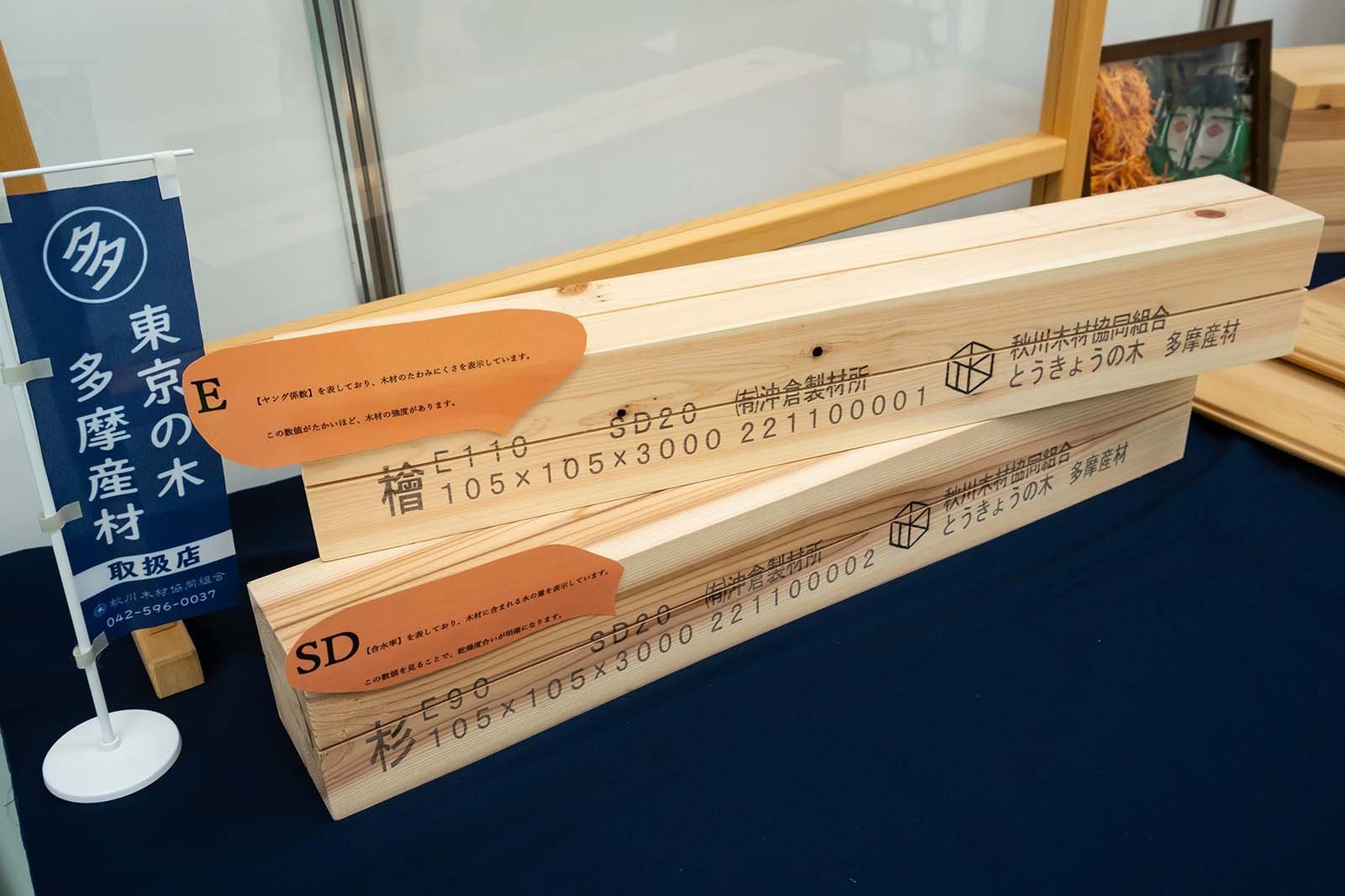 Accelerating "Local Production for Local Consumption" Initiatives
Kimbara Toru of Itoki Corporation, who has worked for over ten years to promote the use of Tama timber in places like public facilities and offices, says, "We've gotten more and more inquiries from public facilities and companies in Tokyo in the past few years, and you can tell that demand is rising." In recent years, it has become widely recognized that the use of forest resources can help achieve the SDGs—for instance, preventing global warming and purifying water resources.
"In many cases, Tama timber is used for furniture in places where people gather, like the reception counter at company buildings and public facilities, and meeting tables," says Kimbara. He goes on to say that the gentle feel and warmth of the wood also helps to reduce the stress of those who use these items.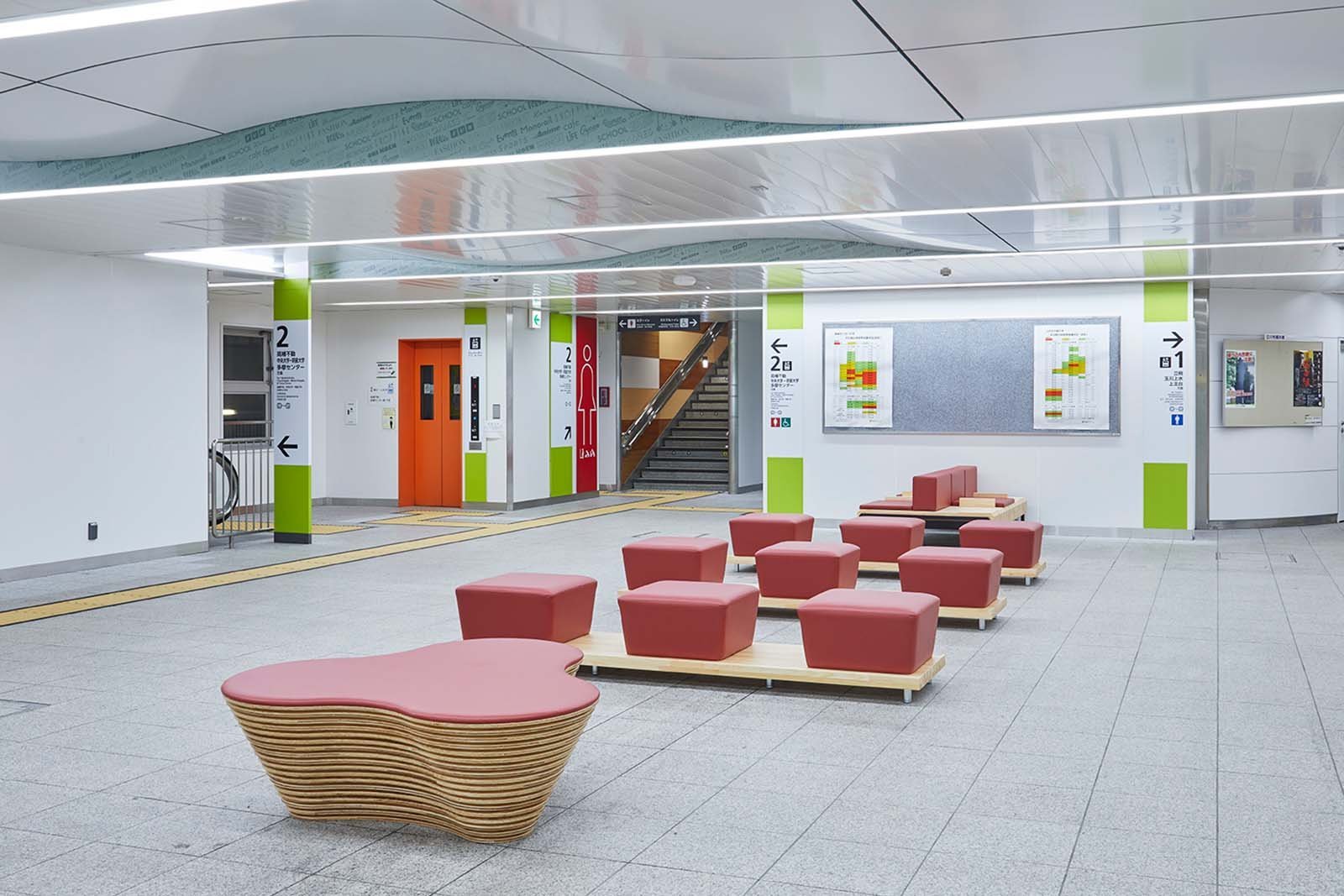 Another facet of Tama timber that is garnering attention is its use in sundries. "Japanese cypress is water-resistant and therefore rot-resistant, making it suited to processing. Another part of its appeal is how good the wood smells, and how the color changes over time." So says Katagiri Katsutoshi of KODAMADO, who owns a workshop in Higashiyamato City, located in the Tama area. He says he is receiving more orders for original Tama timber products from companies in Tokyo.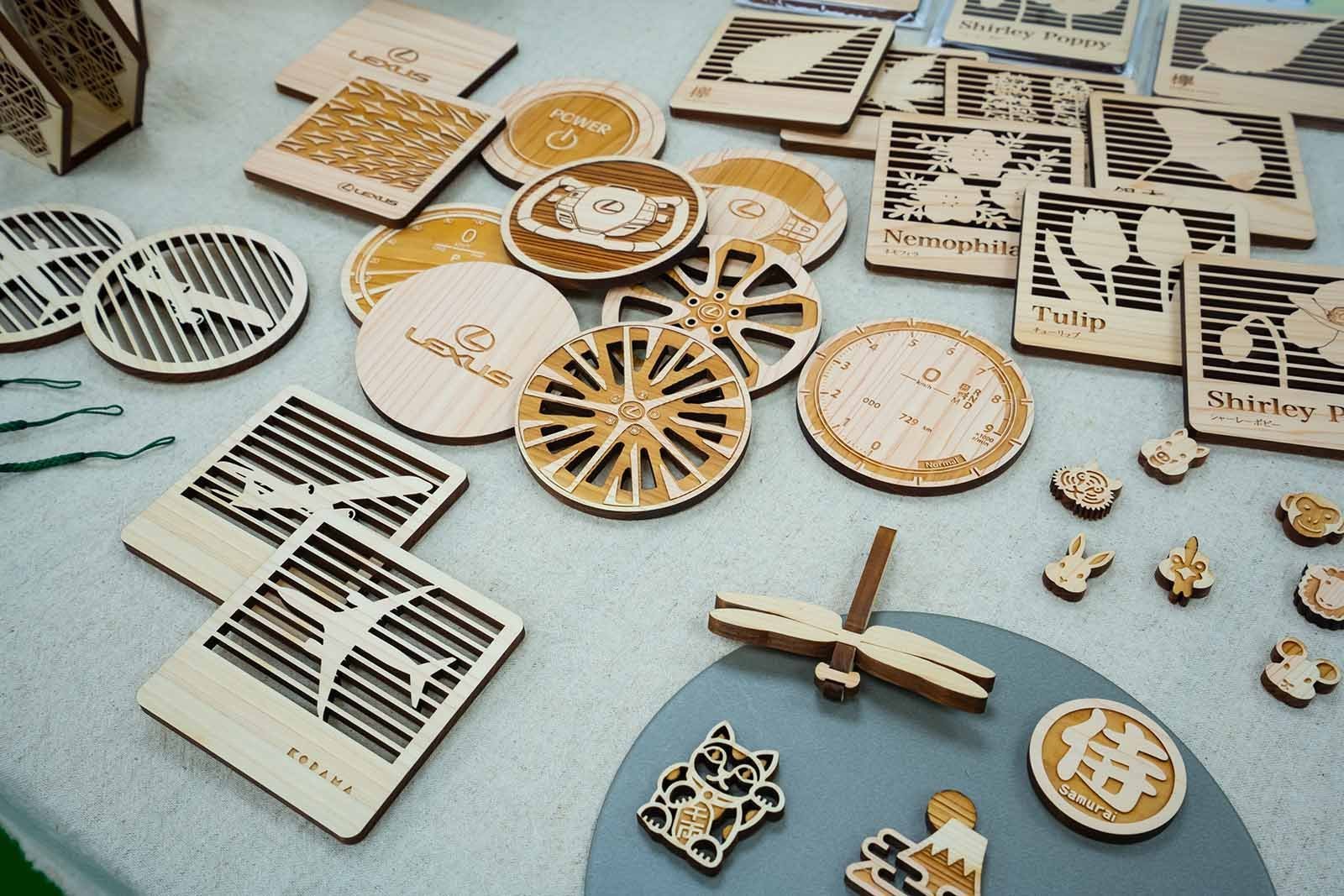 Using Tama Timber to Create Enriching Experiences
Tama timber is also being used to educate children about wood. Tokyo forest and Ichiba Inc. is a company that manufactures decor, playground equipment, fixtures, and more for childcare facilities. They have also been putting a lot of work into workshops for children and instructors. Their woodworking workshops, in which participants build their very own works using wood scraps, are occasionally run without a theme—on purpose. "The kids all get very intense about it, and make what they really want to make," says Igarashi Masao, a member of the company. The wood, which comes in various shapes and sizes, stokes the children's creative abilities.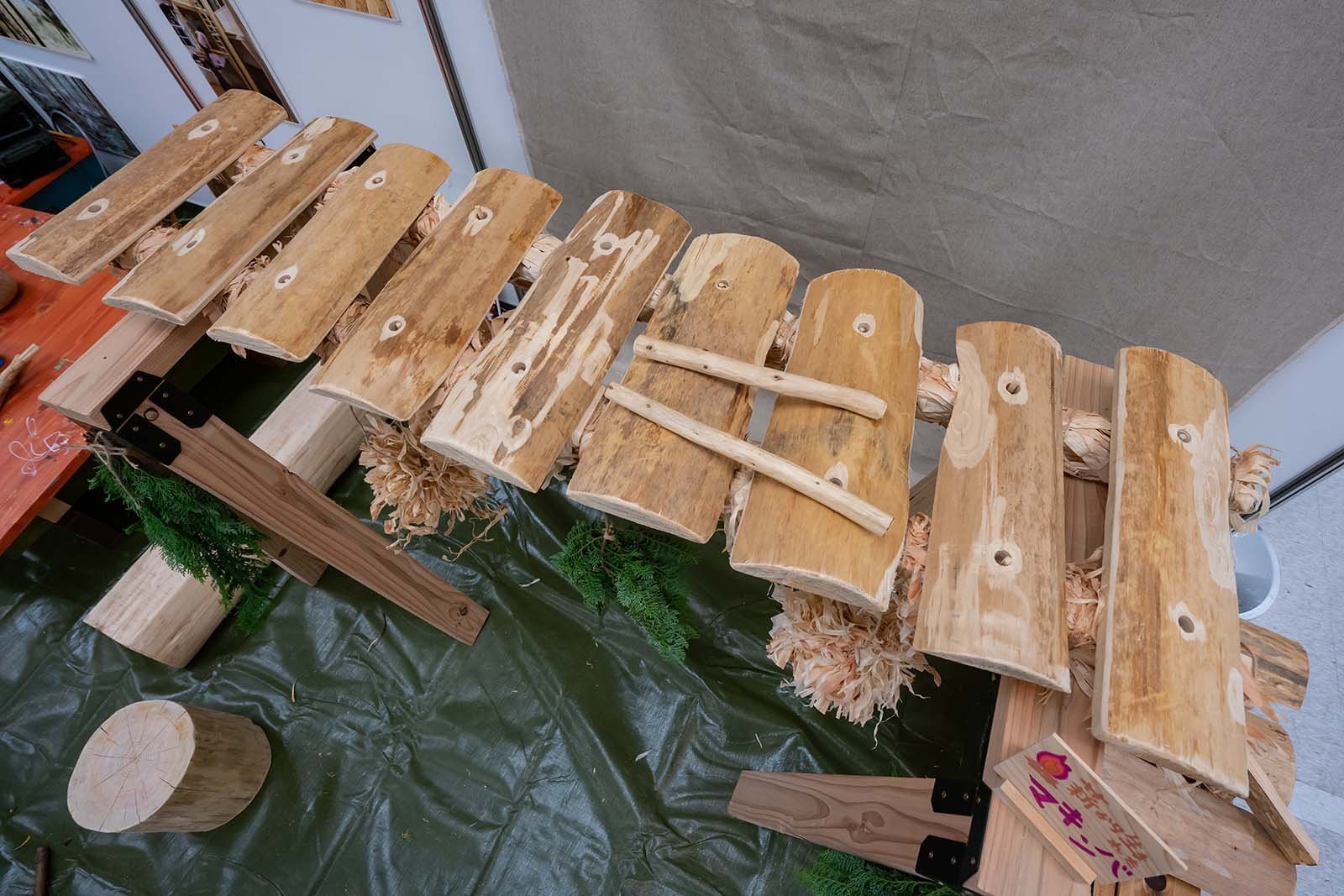 Akigawa Wood Industry Cooperative hosts markets featuring Tama timber products, eco-tours through the forests of the Tama area, and more, making a strong case for what makes the timber so appealing.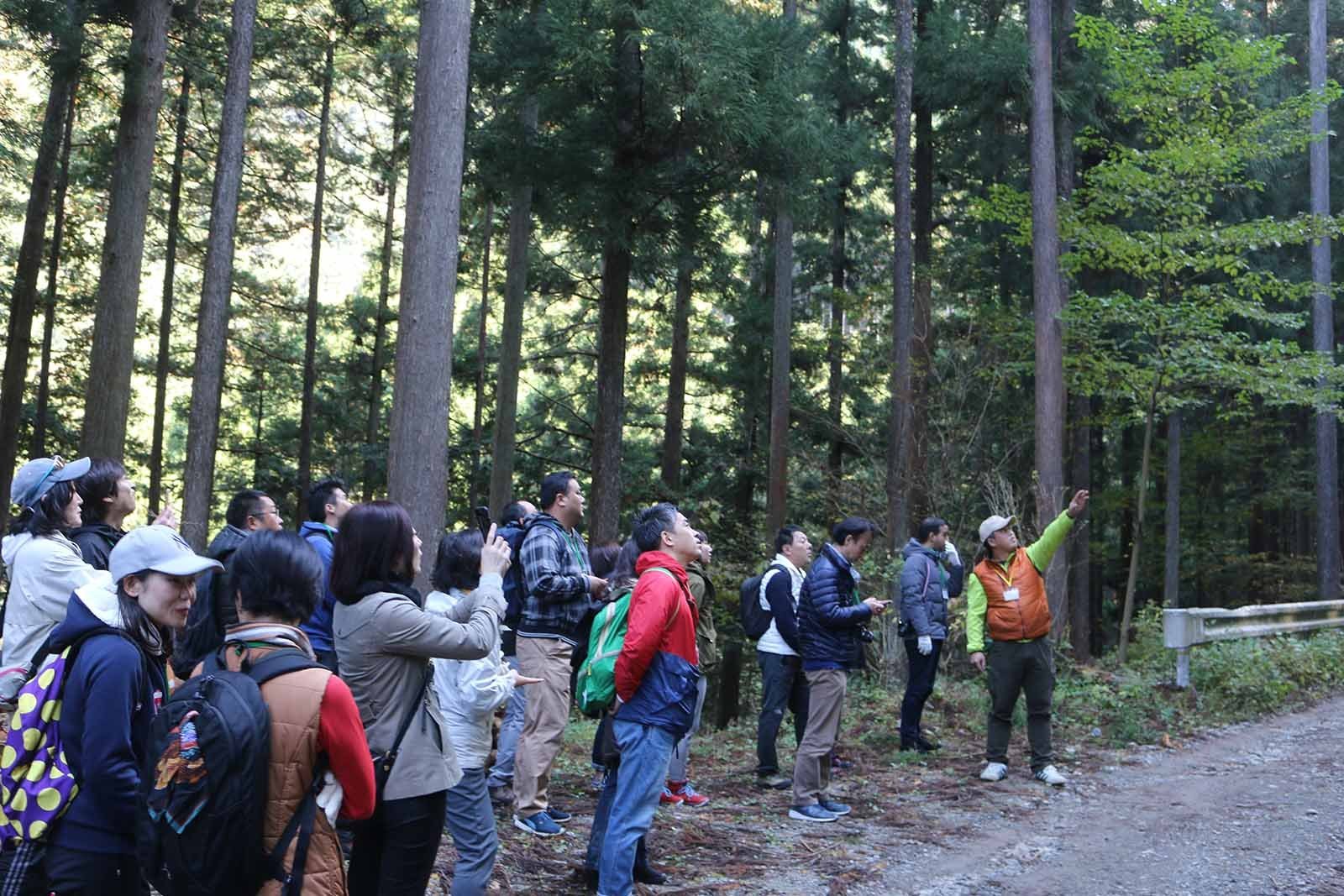 The use of Tama timber will promote the "cycle" between the urban and forest environments and enrich urban residential life, while also vitalizing local industry. Using Tama timber instead of foreign timber will not only help reduce the CO2 emissions produced during transportation, but will also help counter what is called the "wood shock" phenomenon, which causes soaring timber prices due to a global shortage of wood. Take a look at these Tama timber products, which are increasingly finding their way into people's everyday lives.
Interview and writing by Imaizumi Aiko
Photo by Tanaka Hidenori
Translation by Amitt