When Disaster Strikes: What You Will Need to Evacuate with a Baby
As being prepared for disaster is essential, efforts are underway in Tokyo to make life under evacuation more comfortable for babies.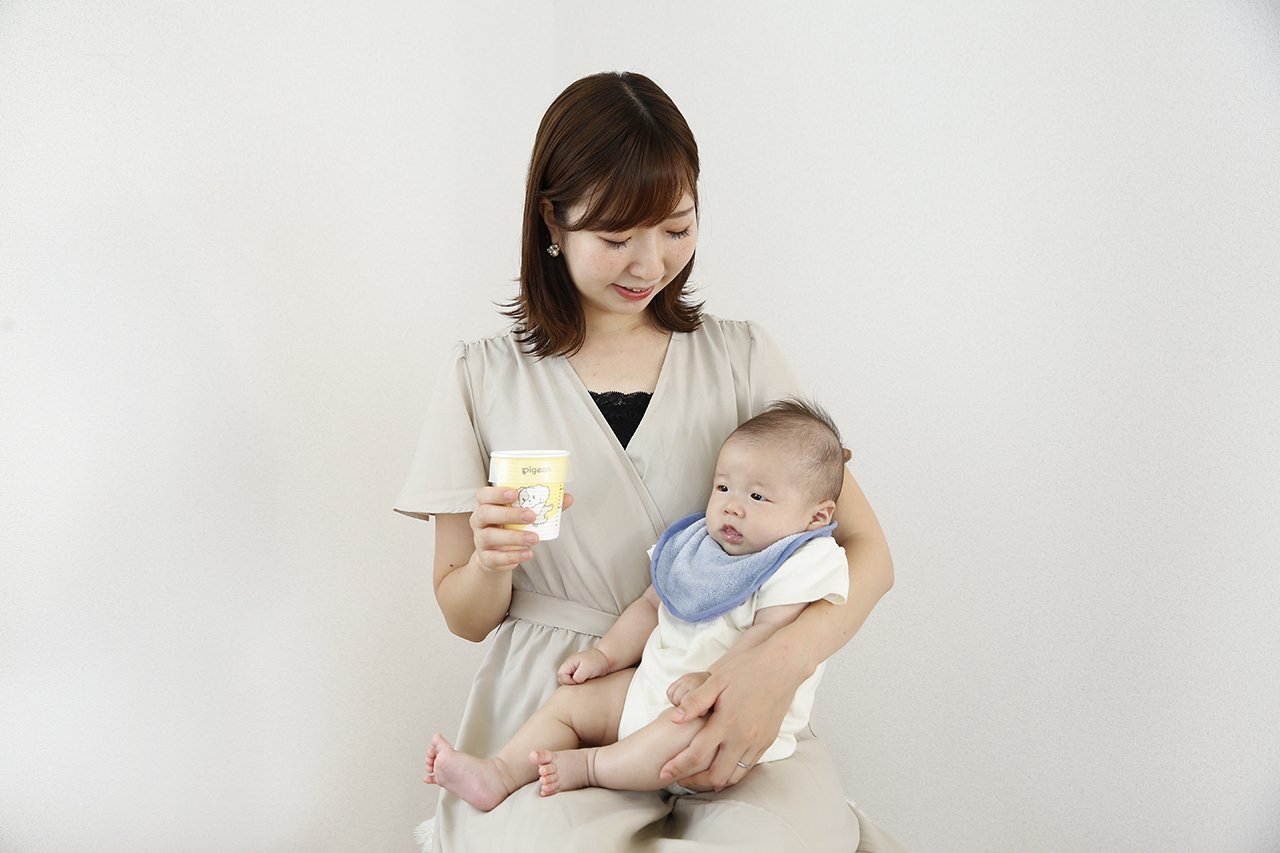 Simulating What Would Actually Happen in a Disaster
If a disaster occurs, what would happen, and what would you have to do? This is something that just about everybody needs to think about in detail, but that is especially important for families with babies.
In a survey of evacuee families with babies following the Great East Japan Earthquake, the childcare-products brand Chibito and the NPO Baby smile Ishinomaki found that families were most worried about "evacuation, moving, and everyday life in the shelter with children" as well as "access to water and food (including formula and baby food)." Infants who are still solely reliant on formula are in a particularly vulnerable position. Baby bottles, which must be disinfected, cannot be used in shelters, where water tends to be scarce. And in some cases, babies who in non-disaster times would be fed with breast milk may have to be fed with formula due to the stress placed on the mother. Some babies may even be separated from their parents.
Feeding Cup for Disasters, Developed by a Baby-Products Manufacturer
Tokyo-based Pigeon Corporation has taken a step towards solving this issue with their new disposable feeding cups. The company built upon the "paper-cup feeding" method recommended by the Japan Breast Feeding Association to feed babies hygienically in shelters. They designed the cup to have a distinct shape that would make it easier for infants specifically to cup feed. Parents can shift the formula little by little into the depression on the lid, keeping an eye on the level of formula and feeding their babies safely.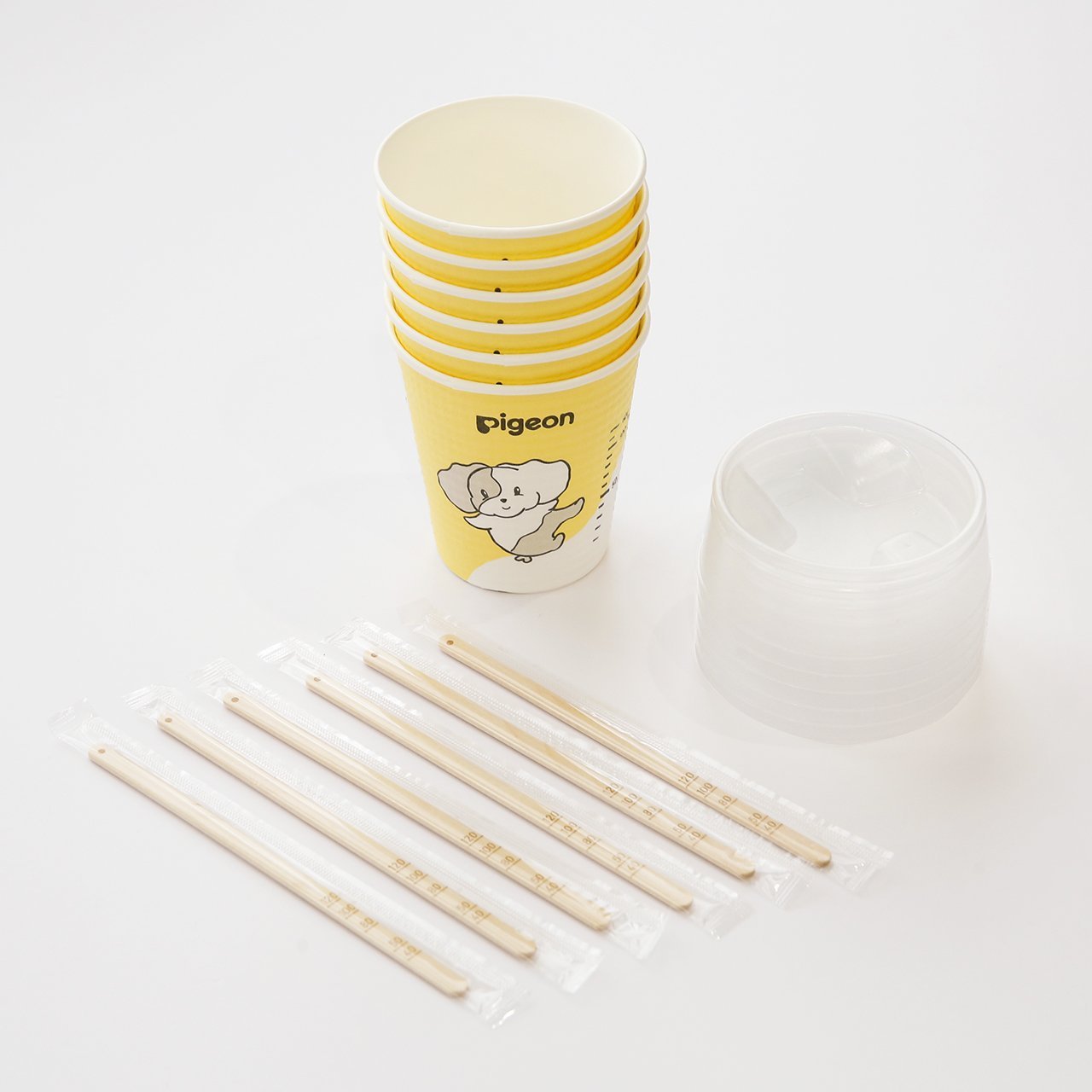 Tajima Seiya of the Marketing Division at Pigeon—who became a certified disaster prevention specialist to learn even more about disasters—and others around him set up a project in 2021 to create baby-friendly places during emergencies. In 2022, they developed various disaster prevention goods, including this feeding cup.
The site that was launched at the same time, "Disaster Prevention for Babies," discusses the difficulties that parents and babies could face during a disaster. The content, which includes testimonials from those who experienced the Great East Japan Earthquake, the Kumamoto Earthquake, the Hokkaido Eastern Iburi Earthquake, and more, is presented in an easy-to-understand way. The site also has a list of the goods to stockpile according to the baby's age—concrete advice that helps assuage the vague yet very real fear of being caught in a disaster with a baby.
The Importance of Maintaining Your Own Stockpile and Gathering Your Own Information
For more basic information on what to stockpile, Tokyo Stockpiling Navi is also useful. Users answer simple questions on family makeup, etc., and are presented with a detailed list of the goods they will need, and how many. The website even leads users directly to sites where they can purchase these goods.
Childcare can be hectic, however, and busy users may find it easier to use the Disaster Preparedness Tokyo app. The app gives users basic disaster prevention information in a fun and enjoyable manner, with content intended to help them out during disasters. In doing so, it allows users to envision the hypothetical in a more concrete way.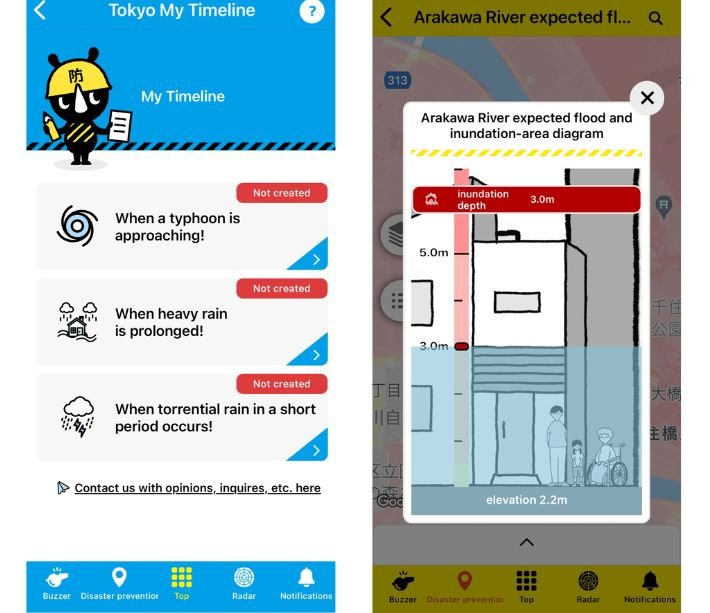 In 2022, the Tokyo Metropolitan Government reviewed its damage estimates for a Tokyo inland earthquake for the first time in ten years. These new estimates present the potential damage not only in quantitative terms, but in terms of new disaster scenarios that predict what life in a shelter will be like, how community lifelines will be affected, and more, making it easier to imagine what life after a disaster might entail. The city urges residents to gather the information they will need, and ready themselves for the possibility of evacuating with a baby in tow.
Interview and writing by Tauchi Shoko
Photos courtesy of Pigeon Corporation
Translation by Amitt