Correspondents' Eye on Tokyo:
Tokyo Scores High When It Comes to Sports
When many think of Tokyo, they may conjure up visions of food, style and art, but often overlook the fact that this city boasts a phenomenal and historical sporting scene. This is what journalist Matthew Hernon came to discover upon moving to the city almost ten years ago.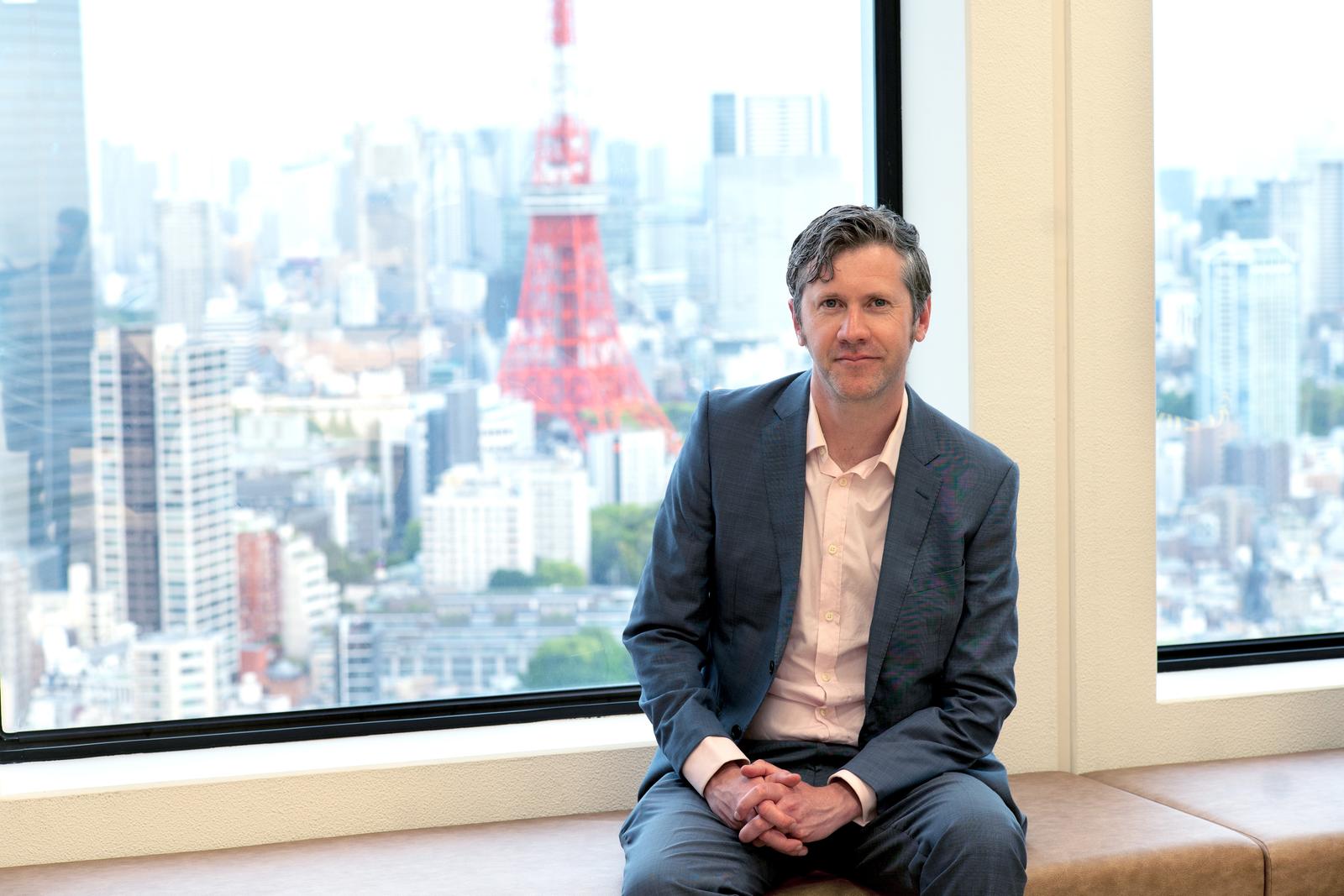 Home of Sporting Greatness
Hernon moved to Japan roughly 20 years ago, first living in Shizuoka Prefecture, home of Mt. Fuji, before moving to the Greater Tokyo region ten years later. He started off working at an eikaiwa (English language) school, then became a university professor before moving across to the field of journalism, stating "I just wanted a change and I've always loved writing so I applied for a job at Tokyo Weekender, Tokyo's longest-running English lifestyle magazine, and it started from there." Hernon originally got his start writing for free, covering Japanese soccer, (a great debate was held over the differences between the British English "football" and the American English "soccer") and now he is Senior Editor at the English publication, writing articles, interviewing notable figures, and reporting the weekly news in his News Roundup to those who want to keep abreast of what is going on in the country.
His role at Tokyo Weekender has allowed him access to some extraordinary sporting events including the 2019 Rugby World Cup and the recent Olympic and Paralympic Games Tokyo 2020. The loss of a proper Games was a blow to Tokyo, but of this difficult undertaking Hernon says, "No other city in the world could have handled it so well, and it was so brilliantly organized and so safe considering the situation. There was a lot of enthusiasm from the volunteers and it went as well as it really could have, so I think they did a really, really good job." Despite the event not being held in all its splendor, he could see just how big of an impact it had on the citizens of its host city, with newer sport such as skateboarding leading to a marked rise in interest in the sport. "After the Games, you saw a lot more skateboarders because Japan did so well in the sport. They cleaned up at the Tokyo 2020. So now, there are more skateparks in the city."
Tokyo is a city that provides numerous places for people to go out and play, train, and practice to their heart's content. "When I take the train, I look out of the window and see many people in those big open spaces—kids practicing baseball or playing futsal, which is huge here; I see rugby clubs too." Hernon puts this enthusiasm for sports down to the club activities that are provided to all school students. "It's a bit more organized here than in, say, the U.K. or America or Australia—they train a lot, up to five days a week." This mentality has led to a country of devoted sporting fans, with a keen interest in following and participating in a wide range of activities, from the more modern and popular baseball and soccer to the historic sumo wrestling. Hernon knows what a draw sumo is for international residents and guests, telling us, "It's great to see a soccer or rugby game, but sumo is something you can only really see here."
History in the Making at Tokyo's Stadiums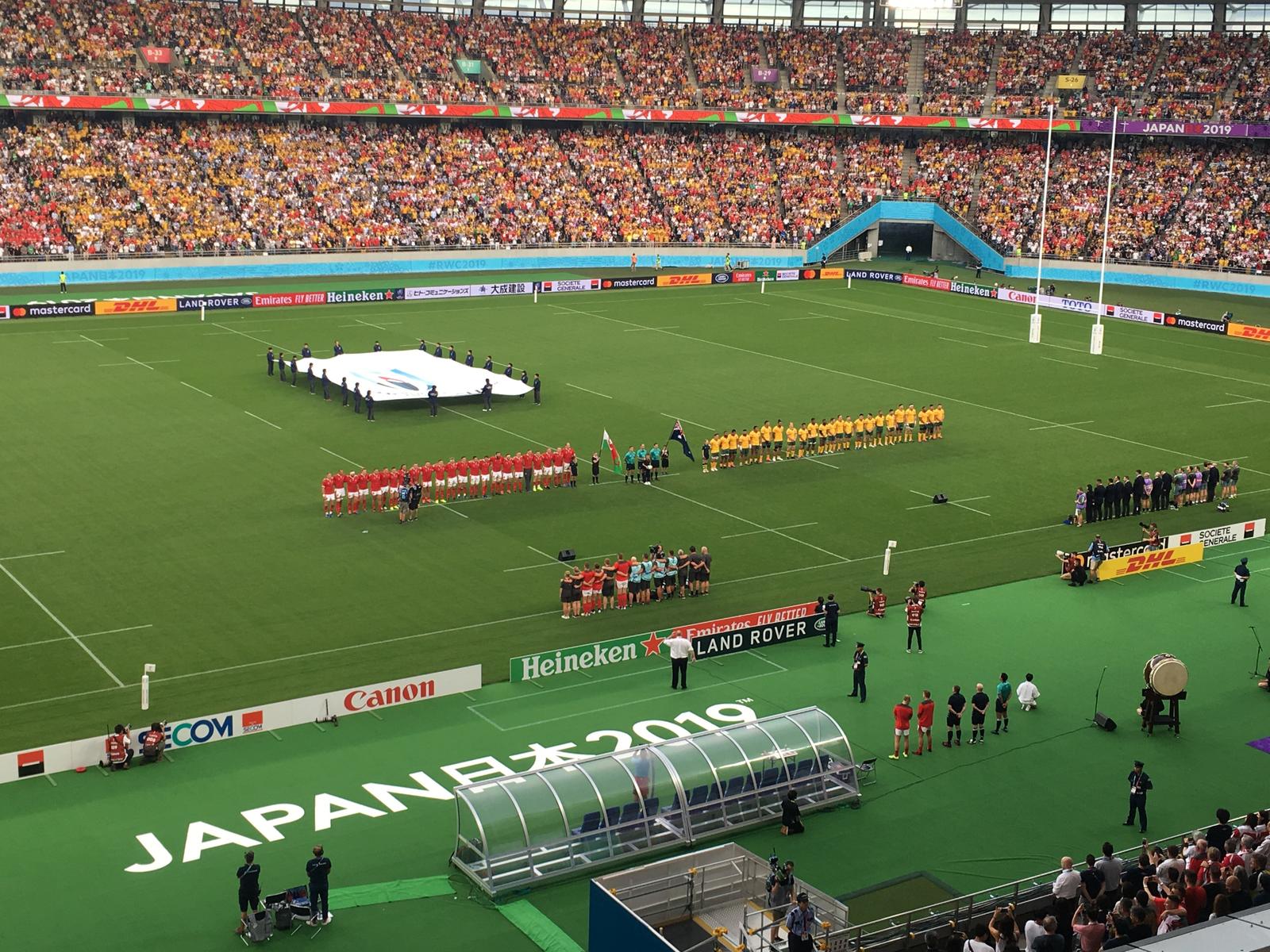 Large stadiums are needed to accommodate the sheer variety of sports enjoyed here, as well as the hundreds of thousands of avid fans who descend upon them to watch their sporting heroes, and Tokyo provides those too. A true sporting fan himself, Hernon tells us, "I've been to quite a lot of stadiums. I've been to Tokyo Dome, an indoor baseball stadium in Bunkyo City, to watch a baseball match, and you can really feel the history there. I believe Mike Tyson lost his first-ever match at Tokyo Dome, and there have been a lot of other notable sporting events and concerts there as well. I also watched karate at the Budokan in Chiyoda City, and again, it was the place where the judo competition was held the first time it was included in the Olympic Games (1964), and where The Beatles played in 1966. It's an important place for the Japanese people."
Along with what these stadiums offer to the collective memory of the Japanese people, and sporting enthusiasts everywhere, one of them is also especially memorable for Hernon. "For me, my favorite memory is of going to the Ajinomoto Stadium for the Rugby World Cup, it was just amazing." The buildings are not just practical, but in many cases also beautiful, with Hernon citing Yoyogi National Stadium as a prime example. The stadium was constructed for the Tokyo 1964 Games.
 "Its design is beautiful—the roof looks amazing. It is a cultural icon and even inspired the Olympic Stadium for the 1972 Munich Olympic Games as well, so it's a very special place." The accessibility of the events and overall mood of the crowds is also of note for Hernon. "It's such a relaxing atmosphere, I've experienced no hostility there whatsoever, and that's very rare."
For international residents looking to get involved in sports, both ancient and modern, here in the city, Hernon believes they should have no problem, indeed they will be warmly welcomed. "You can always find clubs," he tells us. "In fact, there are probably more opportunities in Japan to play a wider variety of sports than anywhere else." For international residents wanting to learn traditional Japanese cultures, such as the country's many martial arts, he adds, "Japan is always welcoming, and people will always take care of you when you join clubs." Sport is a way to bring people together, and here in Tokyo, you can easily do so by joining a club, whether your purpose is to ingratiate yourself with Japanese Tokyoites or to meet up with other international residents. In many cases, sporting meetups have become a way for people to engage in cultural exchange, with Tokyo's Japanese citizens and international residents coming together to play a game, dance, share their skills, and train, then afterwards simply hang out and learn more about one another.
Hernon states, "I think one of the great things about Tokyo is that it always surprises you, I've been here quite a while and you will always find something new." So if you did not know about Tokyo's sporting legacy before, you do now, so get on out, catch a match, get involved, and enjoy it!
Matthew Hernon
Interview and writing by Laura Pollacco
Photos by Laura Pollacco