Correspondents' Eye on Tokyo:
Craft Beer and Being a Cheapo in Tokyo
Greg Lane is a co-founder of Tokyo tourism and lifestyle information website Tokyo Cheapo. A self-described "cheapo," Lane spends his time researching and showcasing the city's cheaper options for entertainment and the ever-growing world of craft beer.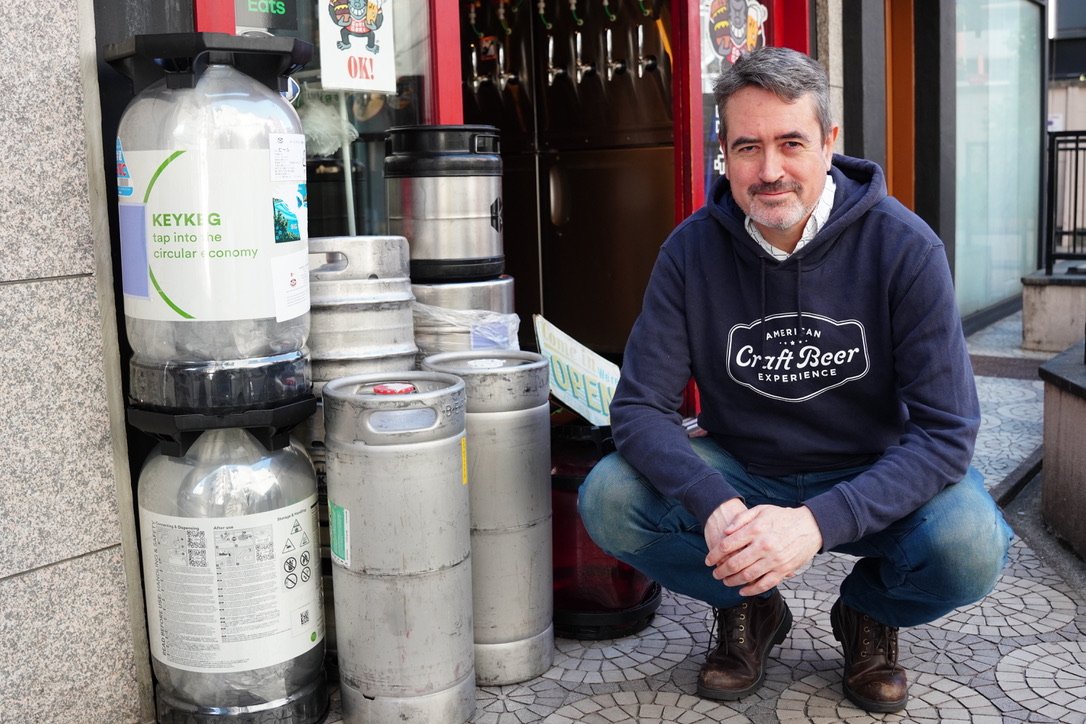 Earthquakes, Beer, and Business
When Lane first came to Japan in March of 2000, it was mainly to join his now-wife in her home prefecture of Aomori, in the far northern part of Japan's main island. So naturally, when Lane put down "Aomori" on his English conversation school application, they sent him about 800 kilometers south to Fujisawa City, Kanagawa Prefecture, south of Tokyo. But after his stint in English teaching, he became a salaryman in Ginza, Chuo City and moved into central Tokyo with his family.
By the time the Great East Japan Earthquake hit in 2011, Lane was a part of a design agency. The earthquake took a toll on the business and they had to wind things down.
"All the jobs dried up so I was looking for something else to do, and I joined forces with my friend Chris Kirkland (Tokyo Cheapo co-founder). We met in a cheap izakaya, one of those places with 200-yen beers." Lane explained that cheap and cheerful was not necessarily the image of Tokyo at the time, which was precisely the reason for starting up the Tokyo Cheapo website. "The prevailing understanding was that Tokyo was the most expensive city in the world, but our experience was quite different. We could see that there were plenty of affordable ways to enjoy Tokyo. So that was the impetus for starting the Tokyo Cheapo. My background is as a web developer, so we just opened up the website and started writing. It took off almost immediately."
But it was not just the website that blossomed in the wake of the earthquake—it was also then that Lane started to develop an interest in craft beer.
"I had tried some ji-biru (locally brewed beer), but I think there's a distinction between craft beer and ji-biru. Ji-biru is more like a regional souvenir really." 
Lane became enamored with craft beer after trying some at a friend's house. "It was American craft beer and I thought it tasted really good. Until that point, I'd been a complete snob about American beer." That sparked his interest in craft beer, and opened the door to Japan's craft beer scene, too. 
"I moved into Japanese craft beer and tried as much as I could, exploring the different bars and places in Tokyo. Obviously, the website gave me a good excuse to do that and create content at the same time."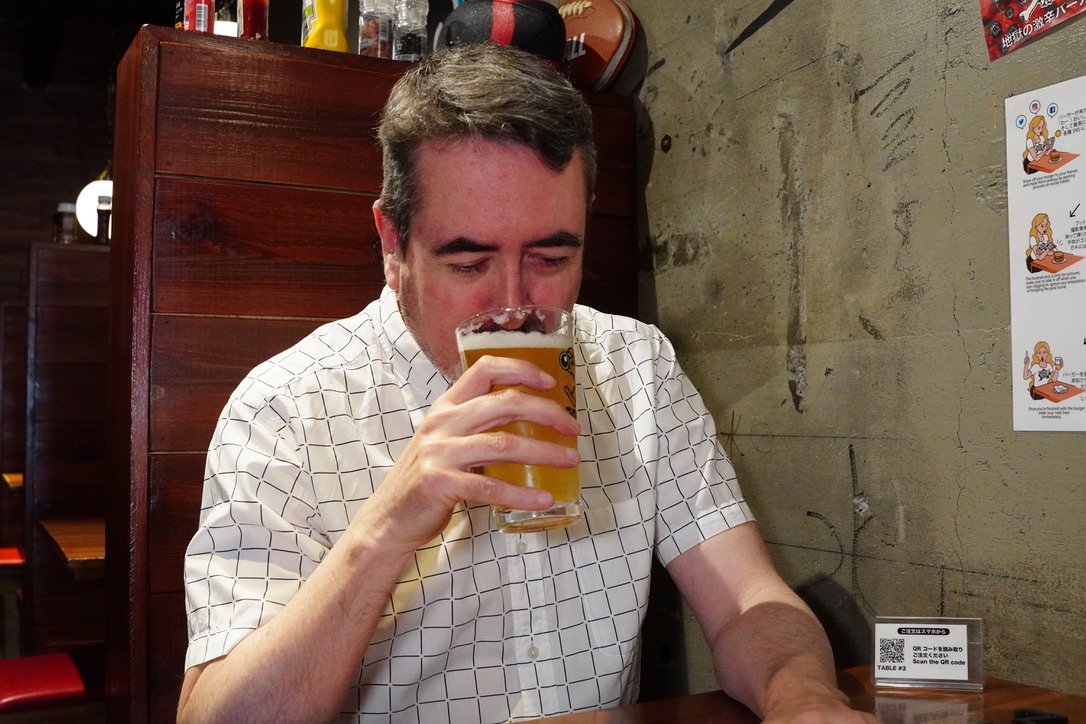 Tokyo's Craft Beer Scene
Lane explains that he feels that Tokyo is miles ahead of other cities when it comes to the craft: "Most regional capitals will have a handful of good craft beer places. Whereas with Tokyo, you can go to a different place every night for two months and there'd still be plenty more left."
Such establishments have been steadily growing in number over time as the craft beer scene gains traction. Lane explained that while at one point there were so few craft beer bars in the city that an article titled "ten craft beer bars in Tokyo" made sense, "Now you could write an article on the top ten craft beer bars for every single neighborhood in Tokyo. It just exploded." 
With so many craft beer bars to choose from, Lane explained that the atmosphere, food and décor play an important part in the makings of a good bar.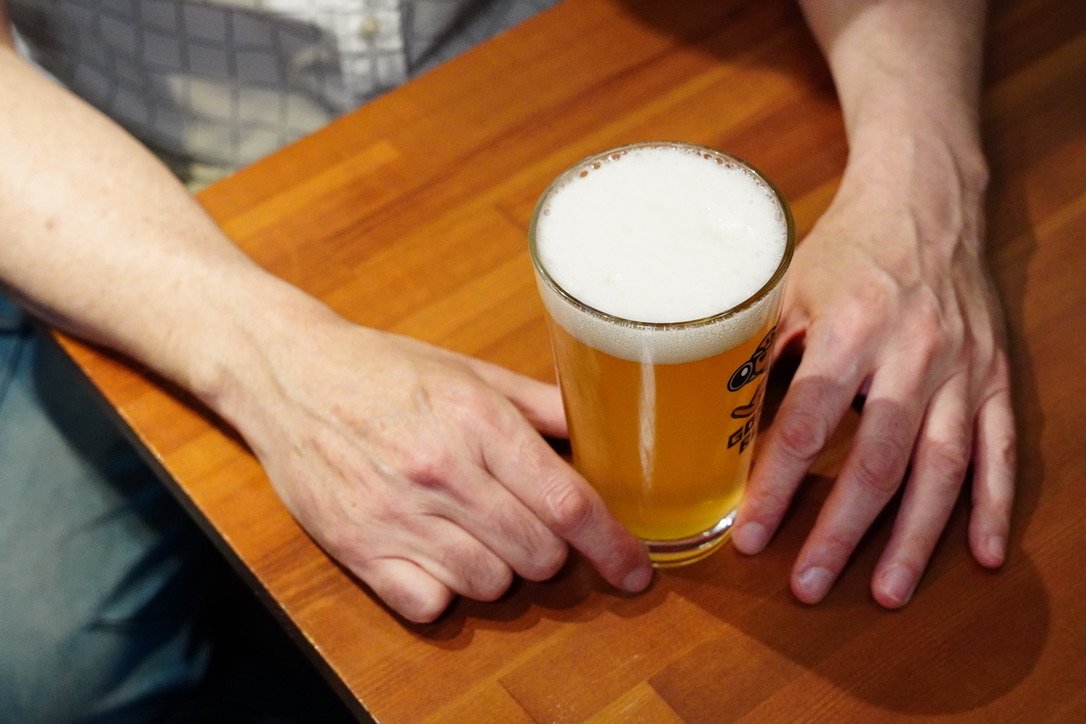 But understandably, the expertise and quality of drinks available can make or break a craft beer spot. Lane noted, "You can usually tell whether the people who run a place are knowledgeable or not by the range of drinks they have on tap. The places run by those with more experience tend to be a bit more adventurous and fun." There is a point where this can go too far though. Having been to his fair share of bars and taprooms around the city, Lane has come across a few that target the beer otaku (geeks; enthusiasts), but thinks they take things a bit too seriously. "While it's not just about the drinks selection, you need to find a balance between a fun, nice environment and good beer."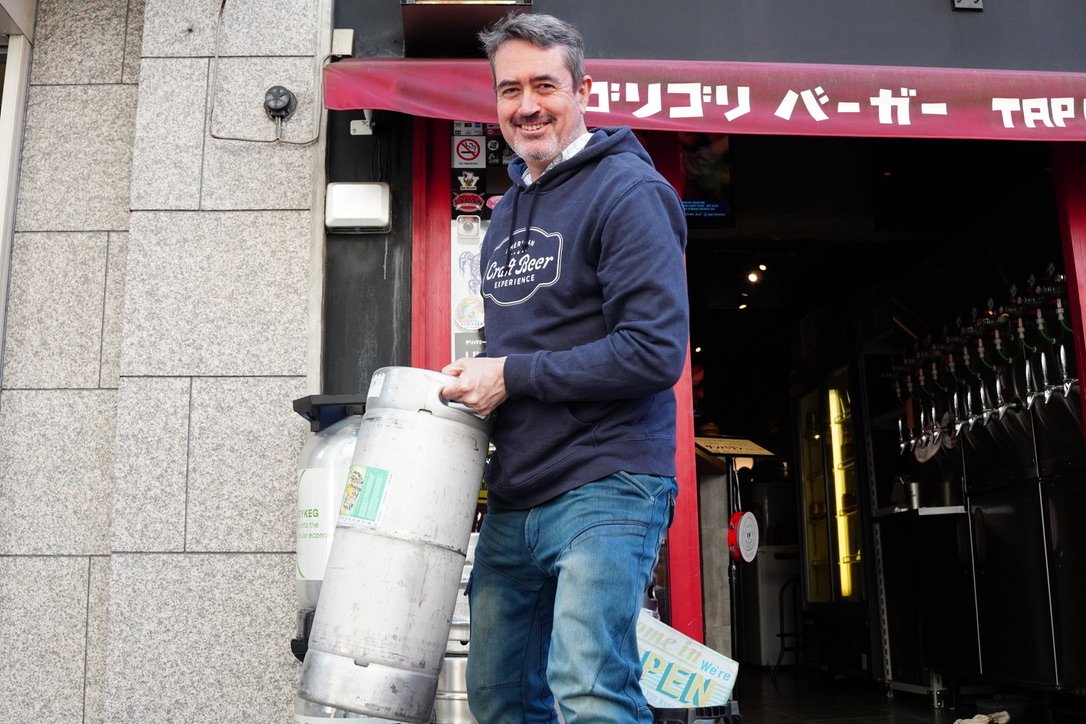 What Comes Next?
Unsurprisingly, Lane's adventurous side does not end with breweries. Despite the pandemic taking a hit on the business, he sees a lot of potential for growth with the website. They have already ventured out to different countries, starting up London Cheapo and Hong Kong Cheapo, so once they have got themselves on solid ground, you might have a hard time stopping their momentum.
"I think there's a lot more growth possible for Tokyo Cheapo. But we'd like to continue our original plan, which is to open more sites around the world as well."
Greg Lane
Interview and writing by Cassandra Lord
Photos by Cassandra Lord