Tokyo Embassy Talk:
Shimokitazawa, the Music City That Captivates Israeli Diplomat
From hearing about Shimokitazawa in a song by an Israeli band to walking Tokyo's streets, the diplomat shares his special connection to Japan's capital.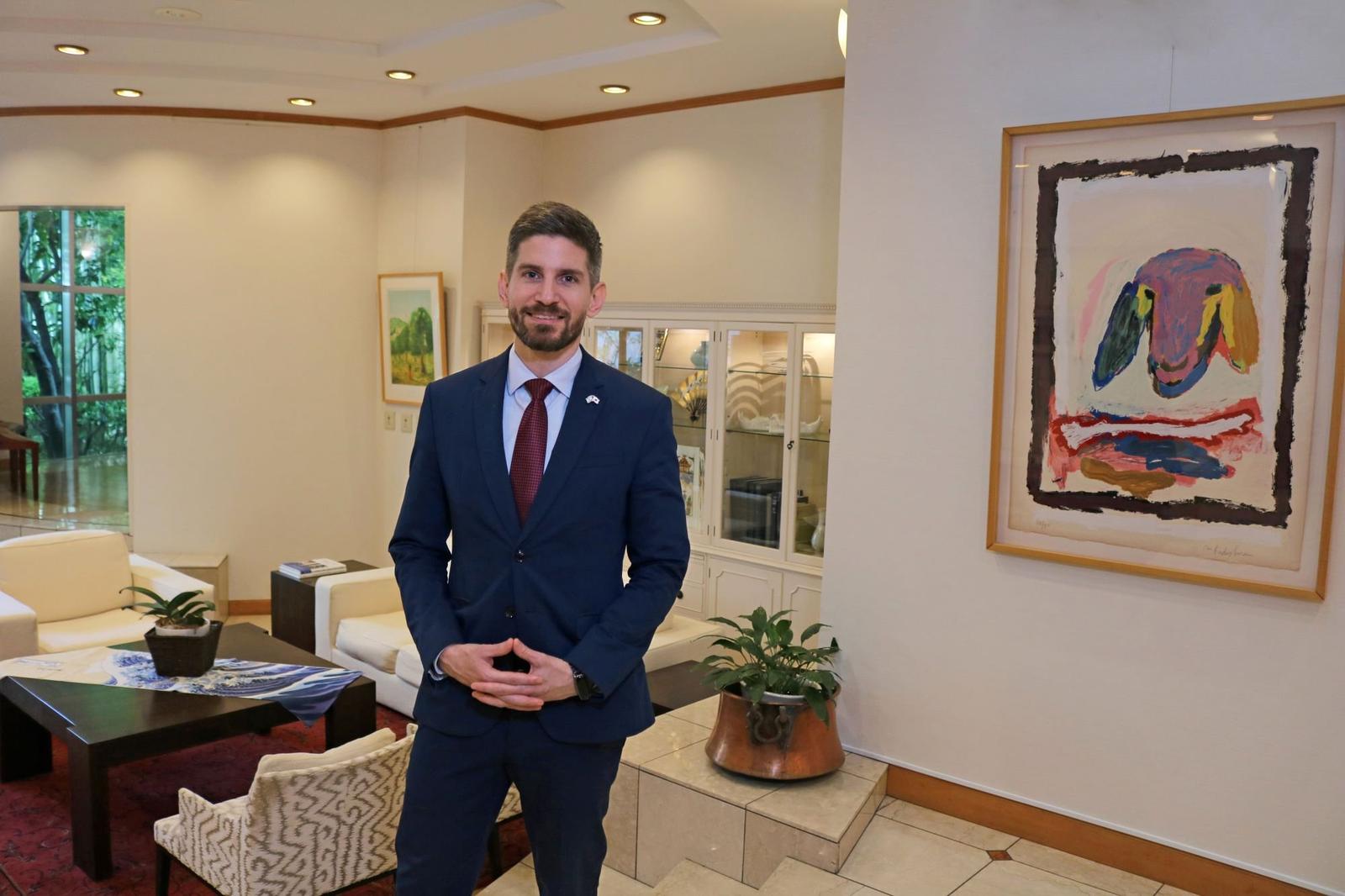 -- Tell us why Shimokitazawa, a culturally vibrant neighborhood located west of Shibuya City, is particularly special to you?
Even before I arrived in Japan, I had heard about Shimokitazawa because of an Israeli band called Garden City Movement. They have a song called "Miss You (Under Shimokita Sky)" where they talk about this neighborhood. Naturally, when I came to Tokyo, I was curious to explore Shimokitazawa. Recently, the band performed in Tokyo and not only played their song but also shared their experiences as foreign artists in Japan with the eager live house audience.
Shimokitazawa is one of the coolest neighborhoods in Tokyo known for its hipster vibe. I love going to the outdoor second-hand market there which take place on the weekends. Before coming to Tokyo, I wasn't a fan of buying second-hand items, because you don't know where it's been. However, here in Japan, everything is so trustworthy and the quality is good because Japanese people take great care of their belongings. Nowadays, when I want to buy something, I first go to second-hand websites and shops by default.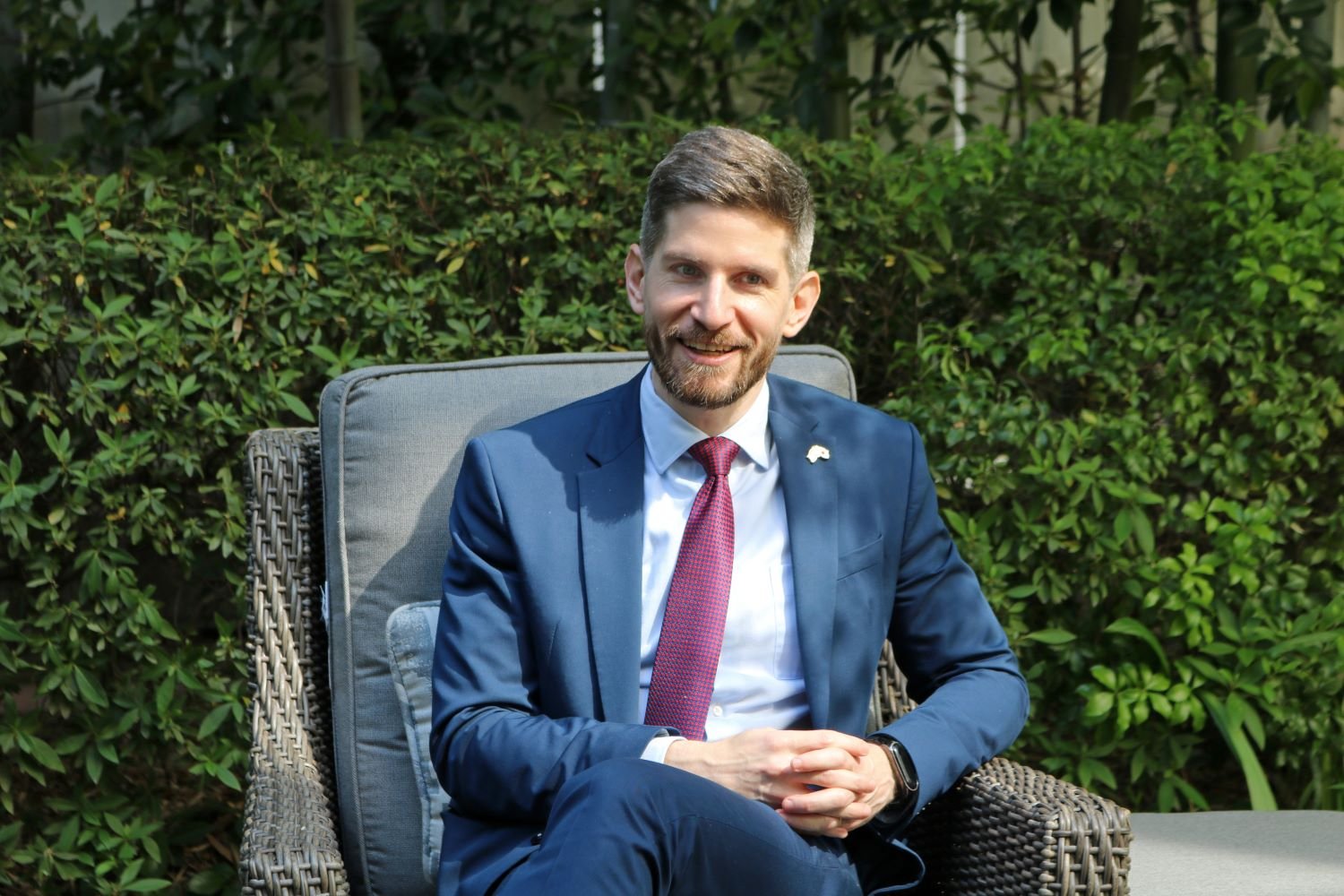 -- What other Tokyo areas do you love?
I love how different Tokyo neighborhoods are. I love the retro vibe of Yanaka Ginza, the European atmosphere of Jiyugaoka, the fusion cuisine of Kagurazaka.
In fact, I usually take visitors to Zojoji Temple to show them the contrast between old and new in Tokyo. Standing in front of the temple, you can see Tokyo Tower behind it, along with high-rise   buildings all in one frame. It beautifully illustrates the dynamic nature of Tokyo where constant change and activity are ever-present. However, while there are modern developments, there are also enduring symbols like the temple that stay unchanged. Traditional wooden buildings, timeless Japanese crafts, and longstanding small businesses in Tokyo thrive across generations.
-- What do you love about living in Tokyo?
Living in Tokyo offers incredible convenience. Transportation in Tokyo is one of the best in the world despite how many people there are in Tokyo. As the biggest metropolis in the world, Tokyo manages to operate smoothly. The train is punctual, and the overall efficiency of Tokyo's transportation has been a game changer in my life and I can't imagine returning to another form of transportation.
Tokyo's efficiency extends beyond transportation to other services such as mail and delivery, which are remarkably fast and convenient. People are very attentive here. I've been warned that people don't speak English, but I haven't had any issues. When encountering a language barrier, there will always be someone to help to the best of their abilities in English. This positive attitude has made my experience in Tokyo even more enjoyable.
-- The Embassy of Israel in Tokyo has taken a page out of Japan's mascot culture book. Tell us more about that.
Yes, we have our own embassy mascot, Shaloum-chan. You can find it on my business card, it's a parrot with an olive branch. We were one of the first embassies to introduce a mascot. Shaloum-chan has been serving as an excellent goodwill ambassador for Israel since 2013. The mascot has become a prominent figure at many embassy events, actively engaging with the public. It has garnered much affection from people in Tokyo, who truly adore Shaloum-chan.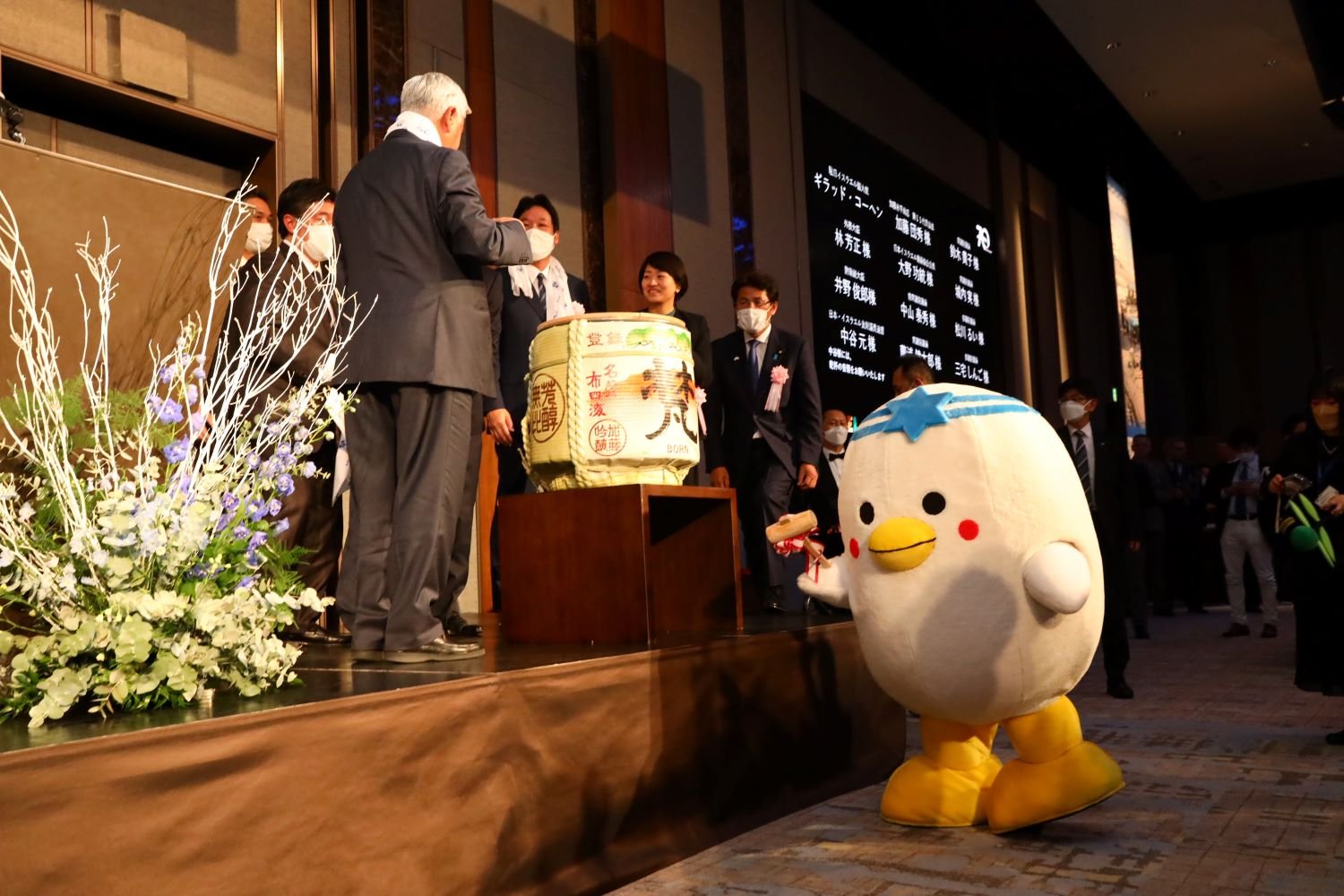 <Home Country Hints>
Q1. Why do you recommend people visit Israel at least once?
Visit Israel for an extraordinary journey. Experience the ancient allure of Jerusalem, where three monotheistic religions converge, then immerse yourself in the vibrant cosmopolitanism of Tel Aviv, known for its modern architecture and lively LGBTQ scene. With direct flights from Narita Airport from March 2023, it has become easy to explore the captivating blend of history and contemporary culture found in Israel.
Q2. What else would you like people to know about your country?
Israel is often associated with news of politics and conflict, but there is a wealth of other aspects that define my country. In addition to tourism and food, there's also a very vibrant economic ecosystem of startups and technologies. In the past decade, there has been a rapid and exciting development in the collaboration between Japanese companies and Israeli companies. We introduced three startup companies from Tel Aviv to City-Tech.Tokyo, organized by the Tokyo Metropolitan Government in February 2023.
Barak Shine
Interview and writing by Zoria Petkoska
Photos (portraits) by Anni Nakano