From a Talents Tokyo Participant to Cannes Critics' Week Grand Prize Winner
An alumna of the Talents Tokyo program for aspiring young Asian filmmakers, run with the cooperation of the Tokyo Metropolitan Government (TMG) and other organizers, Amanda Nell Eu won the Critics' Week Grand Prize at Cannes 2023 for her debut feature, Tiger Stripes.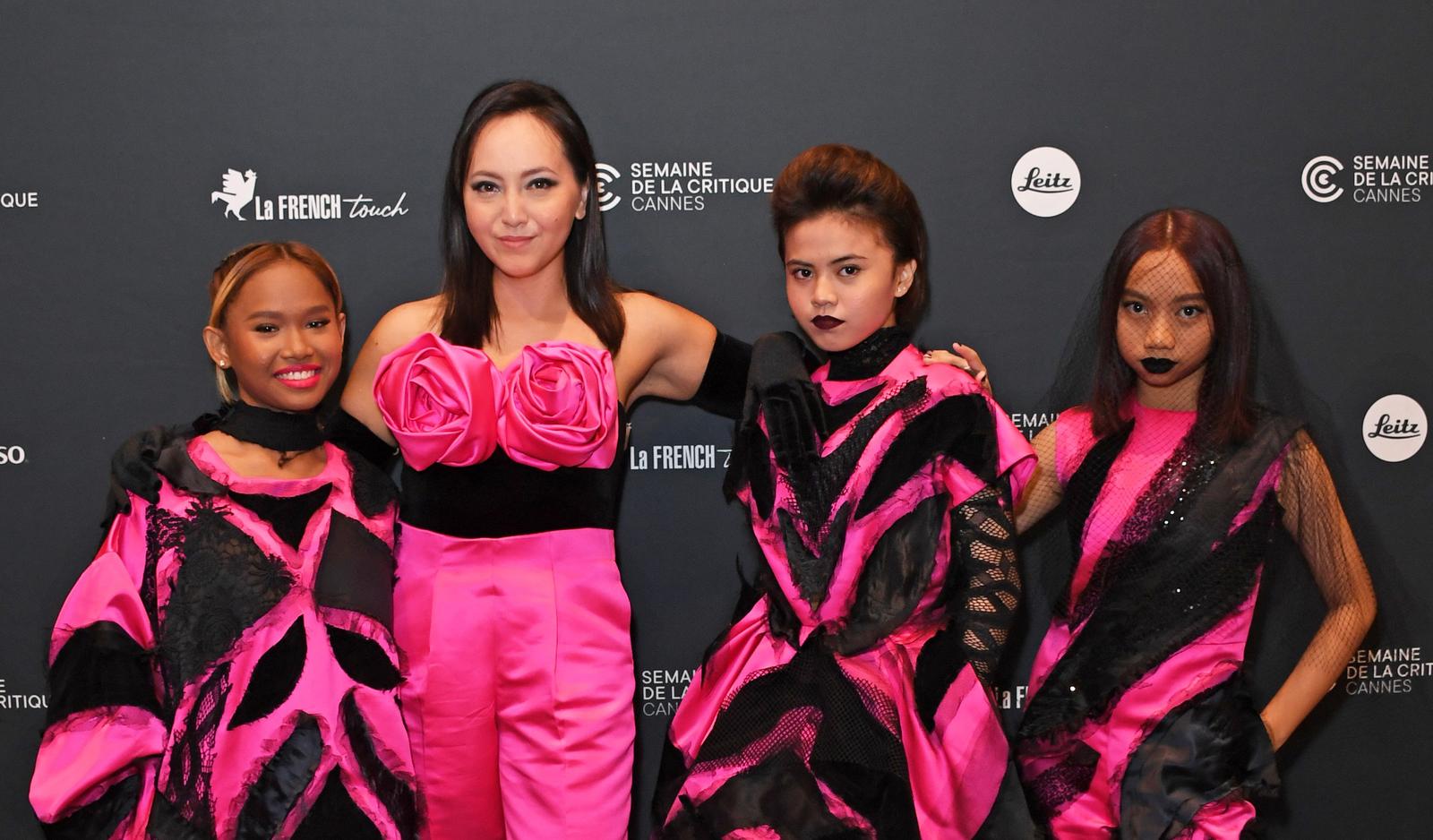 A Talents Tokyo Student Wins International Recognition
Hailing from Malaysia, Eu moved to the UK at the age of 11, where she spent her formative years. There, she developed her life-long passion for films, especially those in the horror genre. Initially studying graphic design, she eventually enrolled in film school. When she finally moved back to Malaysia, basing herself in Kuala Lumpur, her focus returned to genre films.
After making a series of short films, Eu decided to try her hand at features, enrolling in Talents Tokyo in 2018. Using the support of the program to develop her debut full-length film, Tiger Stripes, she went on to win this year's Critics' Week Grand Prize at the Cannes Film Festival.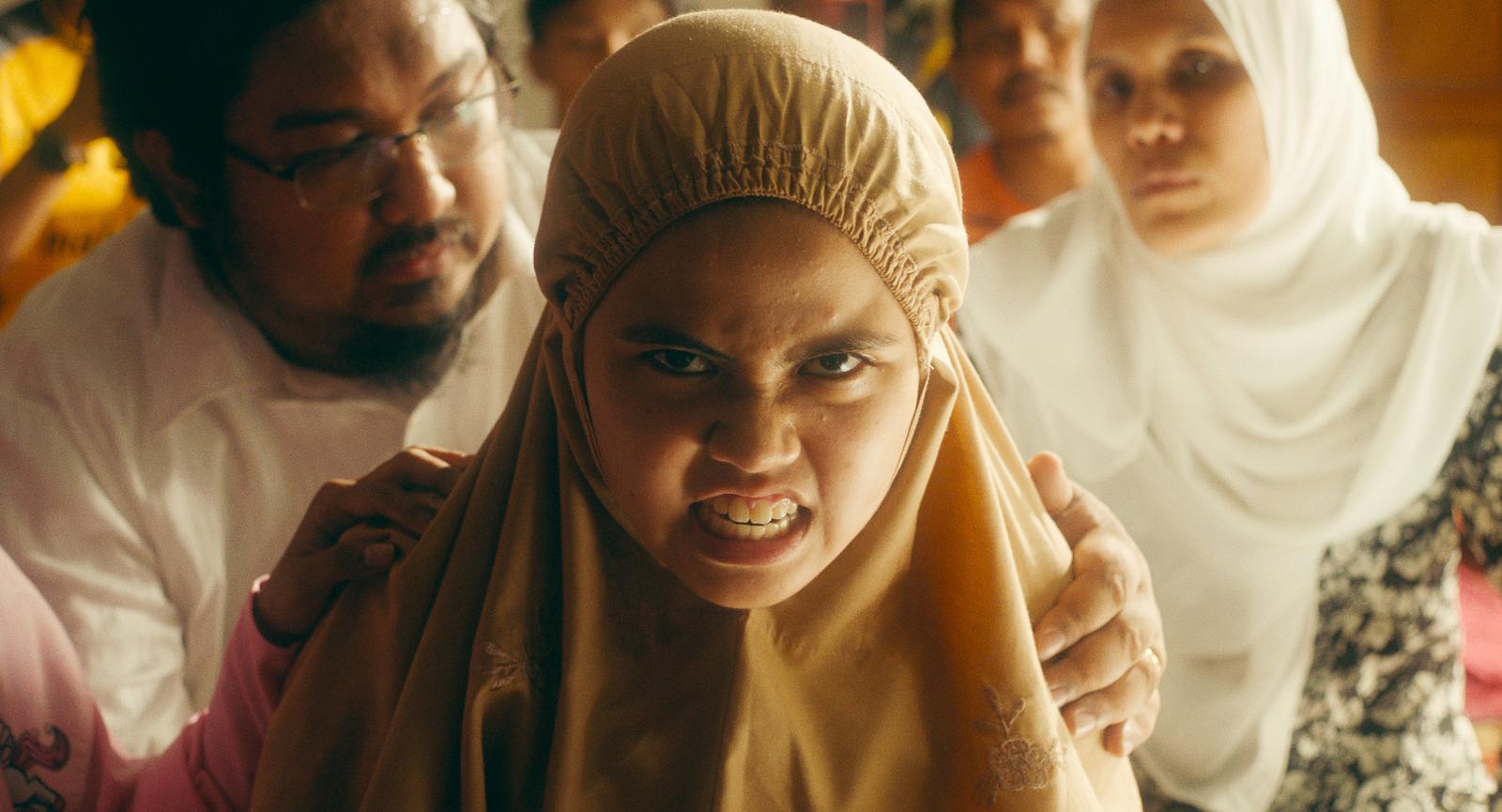 Tiger Stripes is about a young, wild and carefree 12-year-old girl called Zaffan, whose life drastically changes when she hits puberty. As her body starts changing in horrific ways, she begins to fear herself and what is happening to her. Eventually, her friends and wider community begin to fear her too. The movie is therefore about Zaffan's journey as she learns to embrace who she really is and be proud of the creature/person/woman she is going to become.
For Eu, the film had a very personal starting point, reflecting her own journey through puberty to becoming a woman. "While it's completely natural, puberty is one of the most violent things that can happen to a human body, so in a way, it can be like a body horror. It can be incredibly terrifying, especially if you're not aware of what is happening to you. I think for all of us, there is always a moment when we start fearing change. It's also about starting to learn about shame, about insecurity. So, Tiger Stripes really tries to break down those walls."
Although based partly on Eu's own lived experience, the film also draws inspiration from Japanese horror. "I was very inspired by the Japanese horror film HOUSE (1977), for the colors, the look, and the craziness. Feminine relationships are also a heavy influence on the film, the idea of best friends who support each other, but also hate each other and are jealous of each other."
Winning such a prestigious award at Cannes 2023 was completely unexpected for Eu. "I was so happy and honored to have our film selected as part of Critics' Week, and it was such a big deal for us to even be at Cannes. I was so pleased to have the chance to show other people the film and for them to understand how I felt about it."
The Tokyo Program Promoting Asian Film and Culture
In 2018, Eu became a participant of the talent and development networking program Talents Tokyo in Japan. The program is offered under the supervision of the TMG, Arts Council Tokyo, and the Talents Tokyo Organizing Committee. Geared toward aspiring young Asian filmmakers and producers, the program offers participants the chance to learn directly under the tutelage of film experts working internationally in a variety of fields at the forefront of cinema. In doing so, the program supports the development of Asian cinema and promotes a wider understanding of Asian culture around the world.
Eu met many invaluable friends through Talents Tokyo, which she had known about for quite a while through Berlinale Talents—a similar program she had also participated in previously. "I loved the Tokyo program. I made friends during that time who I'm still in touch with now. If ever I need anything, I can just give them a call. Some of them watched the first cut of Tiger Stripes to give me their feedback, and having that trusting relationship was just amazing. The mentors, also, were incredible. I had just finished a script lab, and when I joined Talents Tokyo, it was really the first time that I was thinking of taking my project to film markets to seek funding and getting ready to write the first draft of the script, so working with the mentors and receiving their feedback was a nice confidence boost. The program was a really beautiful beginning for the success of Tiger Stripes."
Her mentors were Florian Weghorn, the Programme Manager of Berlinale Talents; Raymond Phathanavirangoon, a producer and the former Executive Director of the Southeast Asia Fiction Film Lab; Vimukthi Jayasundara, a director whose debut film won the Caméra d'Or Prize at Cannes in 2005; and Juliette Schrameck, a producer whose co-productions have also won in several different categories at Cannes over the years.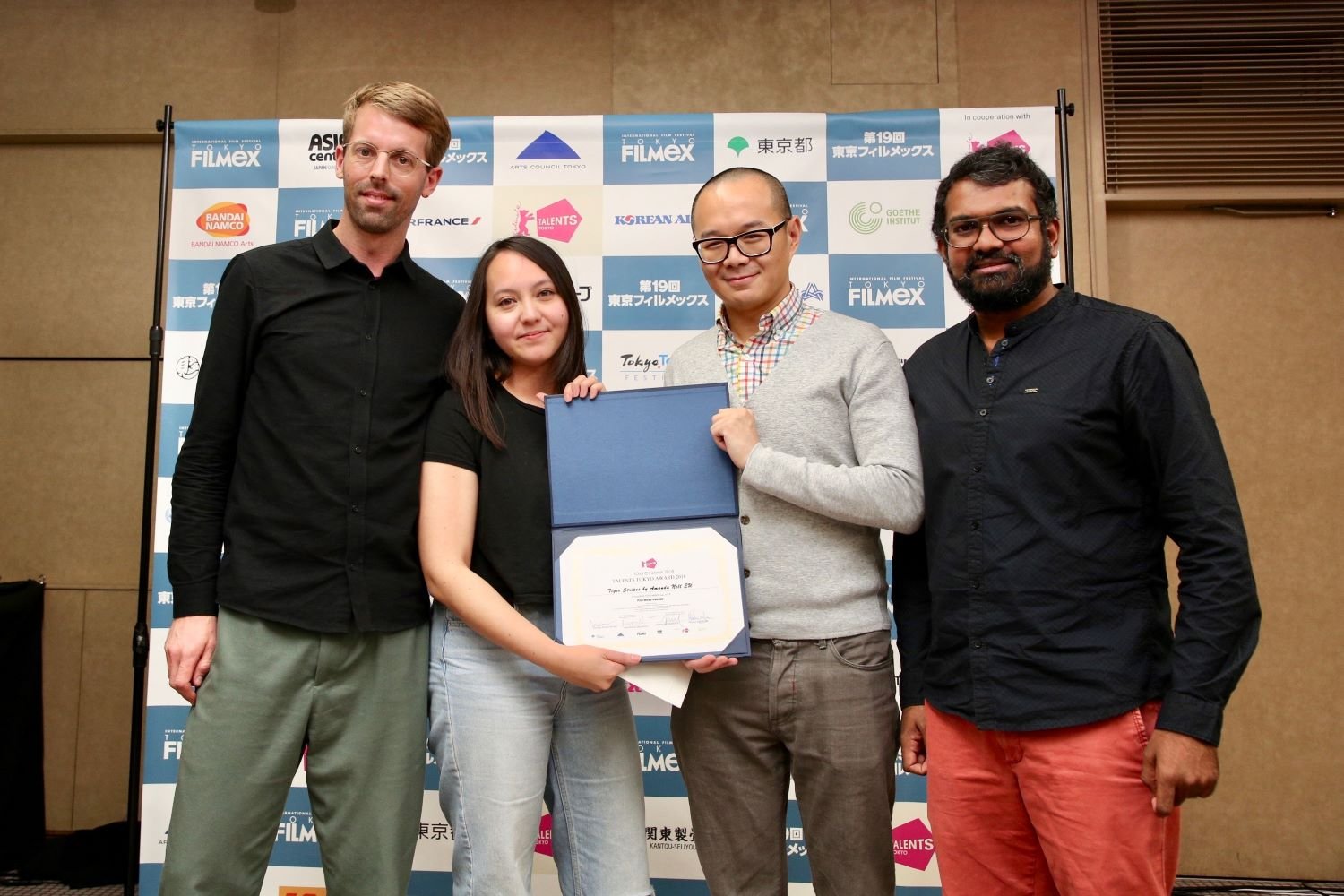 Talents Tokyo also offers the Project Development Fund as part of its Next Masters Support Program for alumni, which Eu was awarded. "Film development, from script writing and researching to casting and location scouting, takes a long time. Coming from Asia, especially, it can be quite difficult to receive support for this process from studios and other investors, so this fund was crucial for my research. For Tiger Stripes, we drove all over Malaysia to research schools and to talk to people around the country. That of course costs money, so the fund was very helpful for that aspect."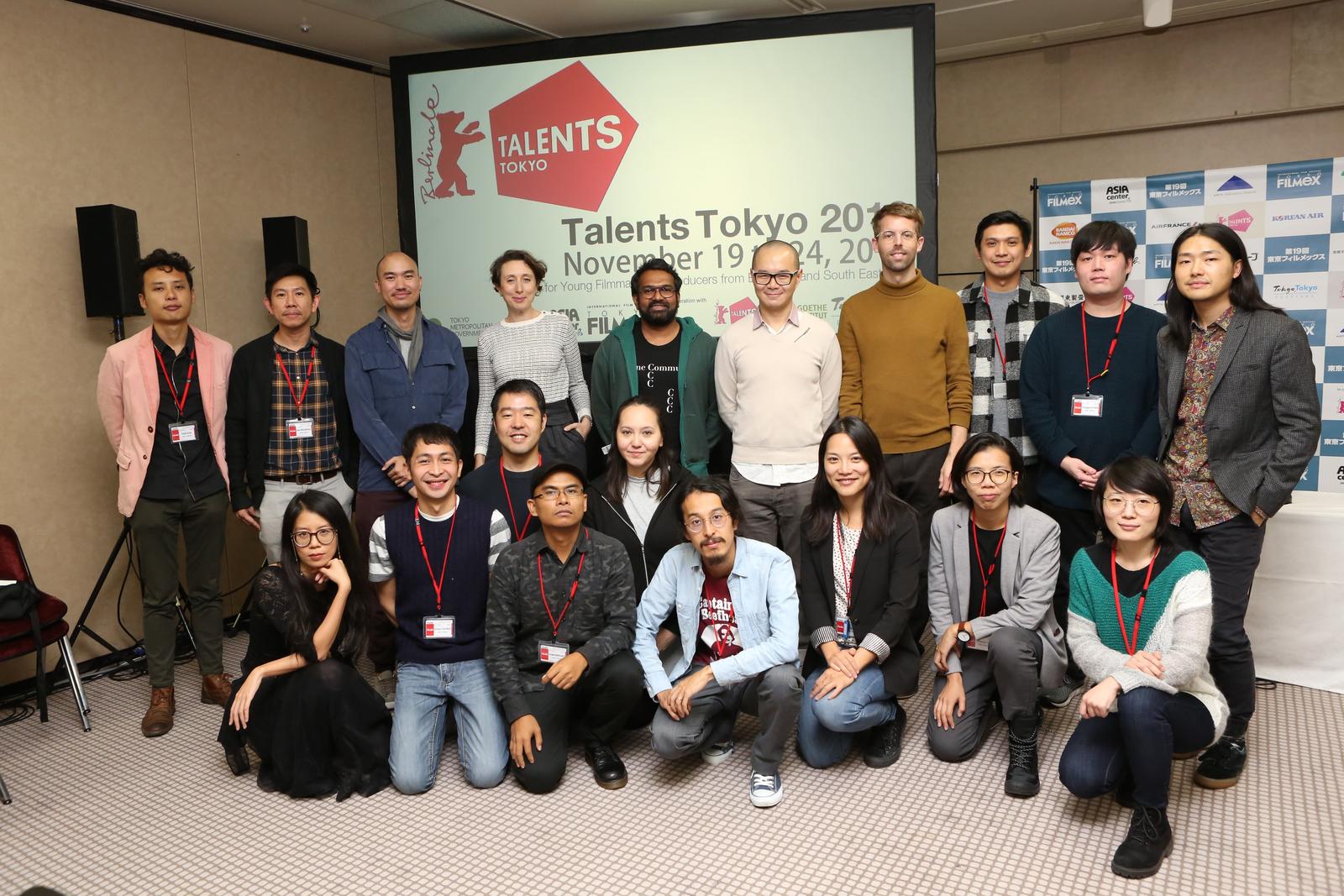 For Eu, the most important takeaway from Talents Tokyo was the network of support she was able to create with other filmmakers, especially as an Asian director whose work focuses on Asian culture and experiences. "I think it's so beneficial that we have a lab like Talents Tokyo that is open to Asian filmmakers. I have personally benefited a lot from labs and workshops, and Talents Tokyo is one of them, so I really see the program as a chance for Asian filmmakers to learn more, to further their careers, especially for first- and second-time feature filmmakers."
Considering the untapped potential of Asian cinema,Talents Tokyo plays a vital role in supporting filmmakers and producers from continent as they learn their craft and tell their stories. Not only helping to develop the Asian film industry, but also providing a platform from which Asian culture can be disseminated to the world, Eu sees great promise for the program in the future. "There is a big learning curve when entering this huge world of international filmmaking, so Talents Tokyo is incredibly beneficial and I always encourage young filmmakers to apply."
"My advice is to always know who you are. Find your voice and be as honest as you can with your storytelling."
Amanda Nell Eu
About Talents Tokyo
Launched in 2010 as Next Masters Tokyo, approximately 15 students are selected each year through an open call for applications. The 2023 Talents Tokyo program will run for six days, from November 20
to
25, bringing together 17 promising young filmmakers and producers from across Asia.
https://talents-tokyo.jp/2023/
Interview and writing by Eleanor Parsons