A Look at Art Offers a Look into Yourself - Seeing Art in a Fresh Light Through the COVID-19 Pandemic
The Museum of Contemporary Art Tokyo held the Olafur Eliasson: Sometimes the river is the bridge exhibition from June 9 to September 27, 2020. It was the first large-scale solo exhibition in Japan in ten years for Danish-Icelandic artist Olafur Eliasson and was well-received by the end for its theme surrounding climate change and the global environment.
The exhibition was initially planned for March, but suffered an almost three-month postponement due to the spread of COVID-19 infection. We talked with HASEGAWA Yuko, the artistic director of the Museum of Contemporary Art Tokyo and curator who planned the project, and asked how she was able to prepare the exhibition in Japan with its artist unable to visit from abroad. *The title is current as of the date of the interview.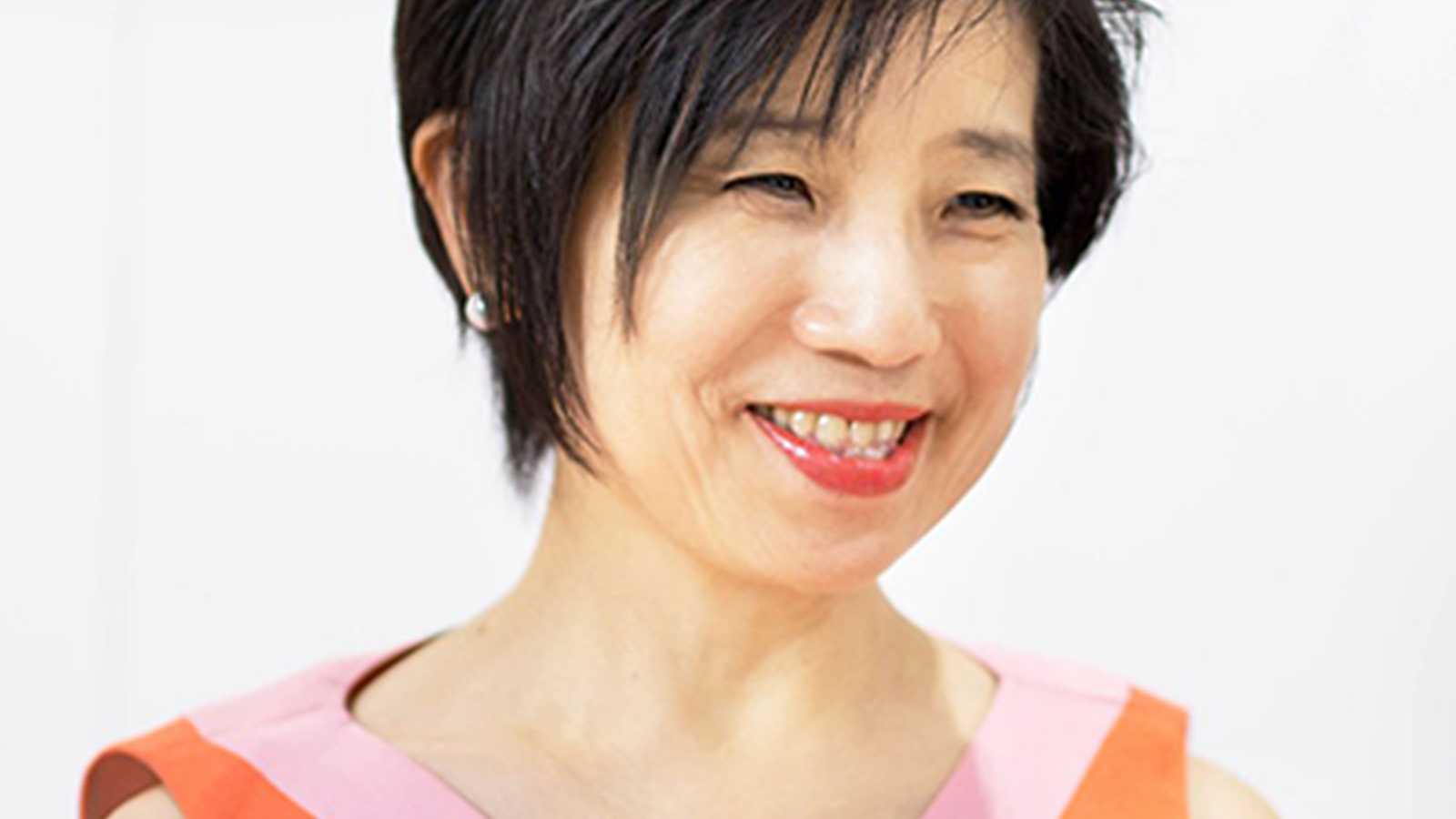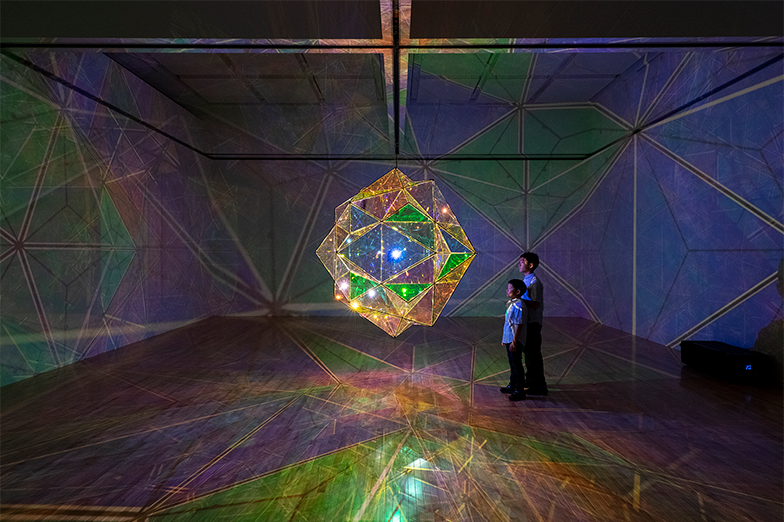 The theme of trust and the artist's success
The exhibition offered a system letting the numerous visitors experience ecology with their five senses as they pondered themselves and the Earth's environment. Its makeup—the brainchild of Hasegawa and Eliasson.

"This was the first time for Eliasson to hold a solo exhibition based on the theme of sustainability. After experiencing the Great East Japan Earthquake, Japan has had a deep relationship with a type of ecology rethinking the connection between nature and people, and he was saying that if he was going to hold an exhibition in Tokyo, he wanted it to be conscious of that.
"Eliasson goes out and speaks about environmental issues as a UNDP Goodwill Ambassador. He does this because he feels the crisis surrounding the global environment in his bones, having photographed the glaciers in his home away from home, Iceland, from fixed points as they melted away over some 20 years."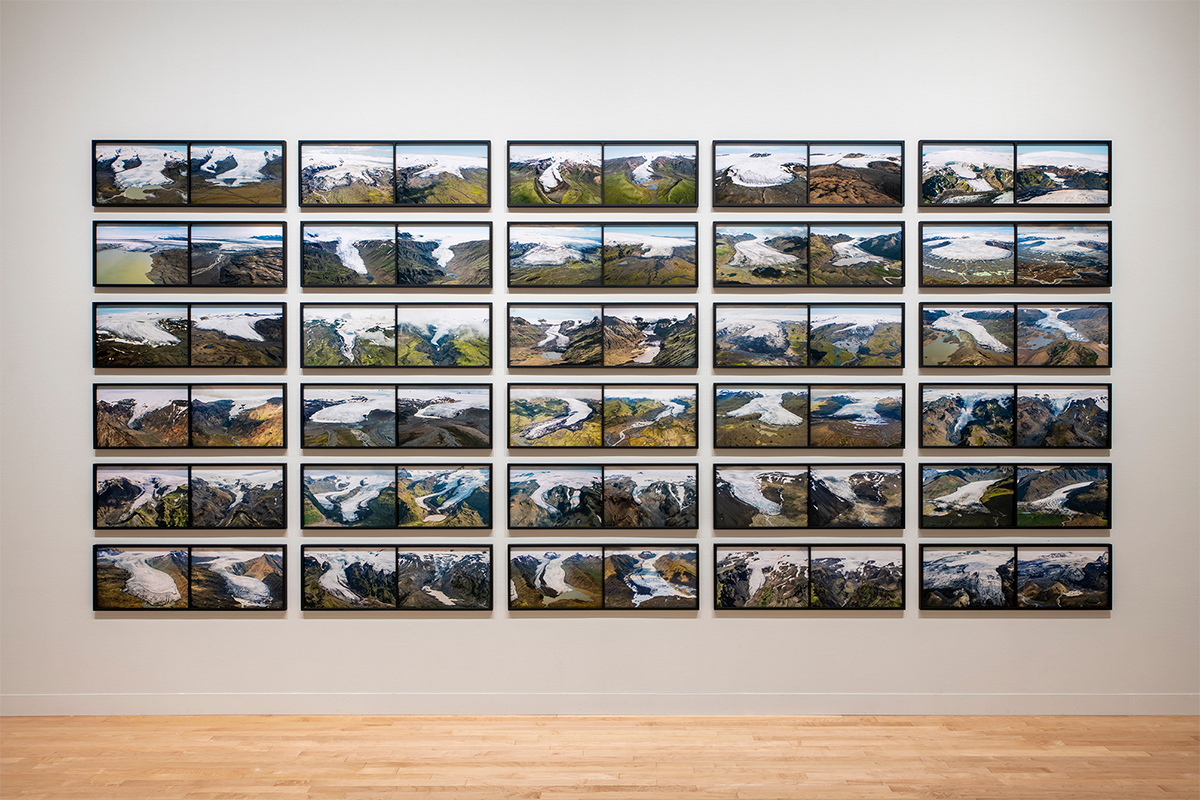 Sustainability was in mind for this project, so the pieces were transported not by airplane but over the Trans-Siberian Railway and by boat, taking about one month. A calculation of the necessary prep time was made counting back from the periods of transportation and setup at the venue, and in the end, the pieces arrived to Japan quite a bit earlier than the exhibition's initially planned opening.

"We set everything up and began our preparations as planned in January and February, still not knowing the circumstances surrounding COVID-19. We were working on the supposition that the artist would come three days before the opening for the final okay and had hoped up to the last minute that maybe we could somehow get him to Japan... But alas, it was not to be.
"The exhibition was ready to go at the time we decided to postpone its opening. Luckily, most of the loan pieces were from the artist's studio and his gallery with site specific production, so we were able to maintain the exhibition even after a whopping three-month postponement and ended up just waiting for the day we'd be able to hold the exhibition.

"With the theme being sustainability, we had envisioned a locally produced exhibition using locally produced materials from the start without needing to bring in very much. We received detailed instructions from the artist, including those regarding material procurement, and followed them as we gave life to the exhibition in Tokyo.
"I think there would have been a lot of different issues if everything had been shipped in, so it was a very effective theme."

A certain degree of preparation in Tokyo was planned, but to think that the artist was unable to give his final okay is unimaginable. However, Hasegawa says that the biggest struggle was the exhibition's distinctive indefinite presentation.

"When we would finish a day's work after 5 pm in Japan, Eliasson was just waking up in Berlin. I would have an installation worker stay behind, and we would show the pieces to the artist, receive instructions, and carry them out the following day.

"Even though we could stay connected to the artist over Skype and show him exhibits with an iPad, it was difficult to convey indefinite and active elements like waving water, light, and dew.
"So, for exhibits like one using a huge 500-m2 atrium gallery space, it was next to impossible to show the entire space at once with an iPad. Plus, since this atrium-based exhibit was a new creation, the artist himself was unable to imagine how the piece would look in that space.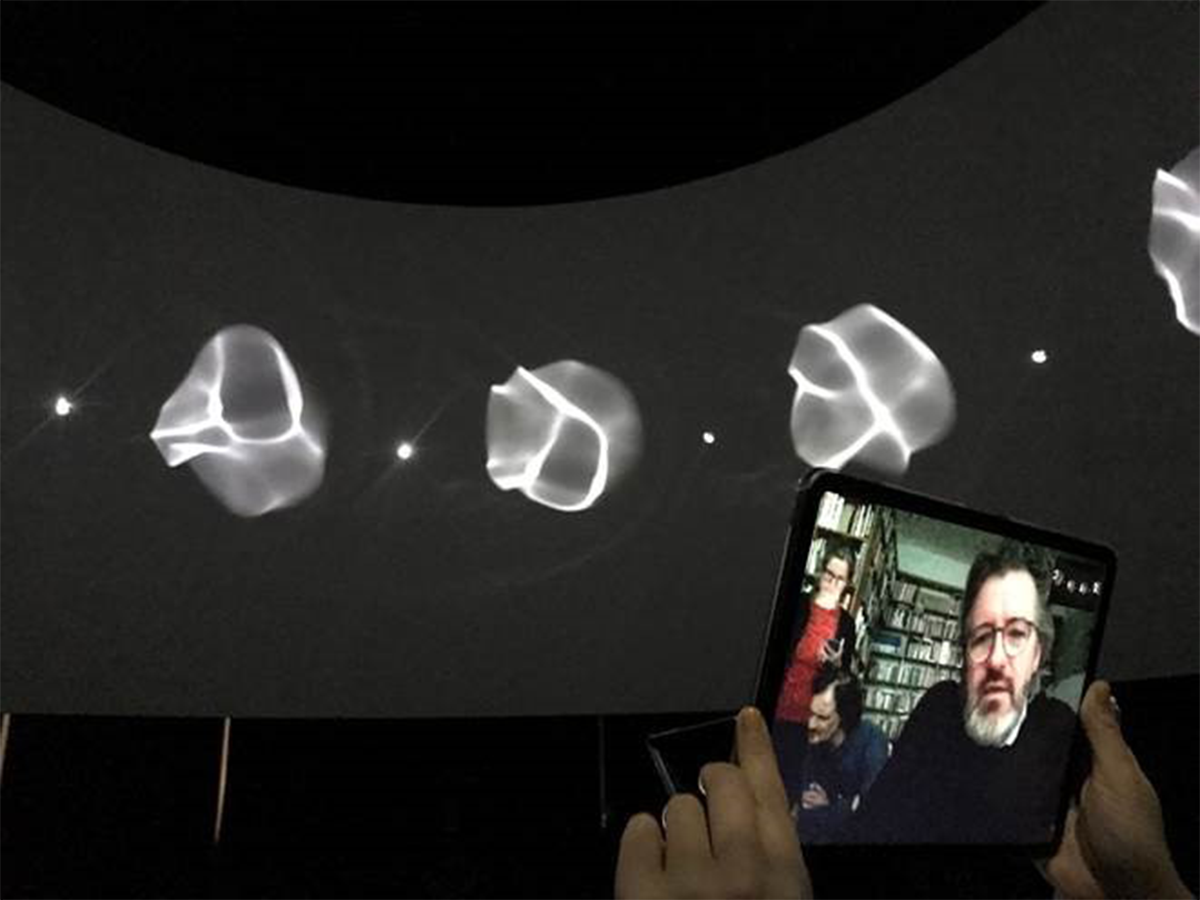 "Take a wave shown on a wall for example. The way it ripples and the tempo of the next wave's entrance depend on how long we make the surface ripple. It becomes difficult to remotely grasp not only the wave on the surface but the overall result on the piece.

"How do you determine whether or not the final result is what it should be? It really was tough making adjustments with only online communication to make up for the artist not being there.
"But, even with new pieces, I knew his methodology and language for the most part, and in the end, all he could do was trust my judgement from years of viewing his work. Sometimes I just had to say, 'Look, you're not here, so just let me take care of it.' (Laughs)

"Thankfully, the help handling installation was from a company who had experience working with Eliasson, and I think that the mutual trust and experience established between the artist, the company, and myself was an essential part of getting everything put together.
"I don't know that other artists could necessarily put on an exhibition remotely as well as Eliasson did, and with artists from overseas unable to come to Japan due to COVID-19, I think there is going to be a lot of restriction with international exhibitions."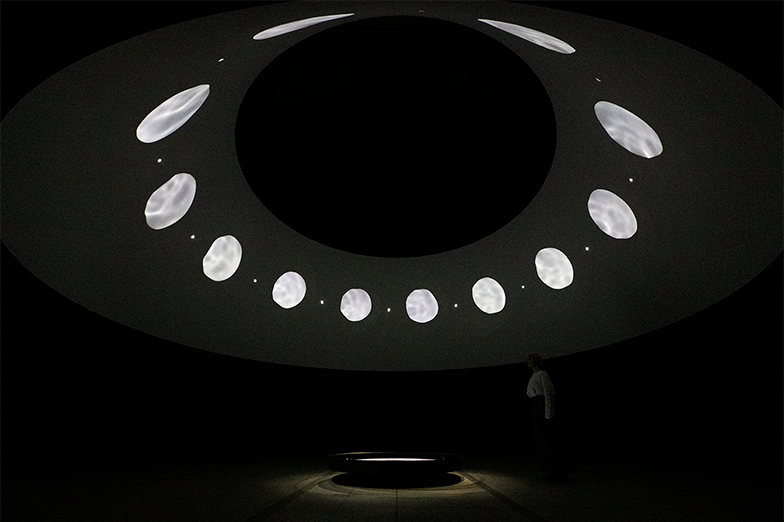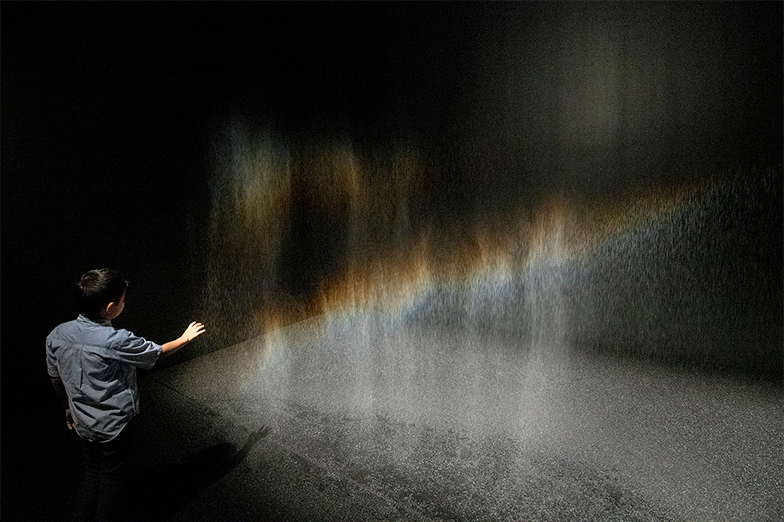 Doing What You Can When You Can: Possibilities Online and the Mission of Art
On April 24, during the wait for the exhibition to start, an online discussion between Hasegawa and Eliasson was held while he was in Berlin. The discussion was part of Staying TOKYO, a series of online events, held by Rhizomatiks.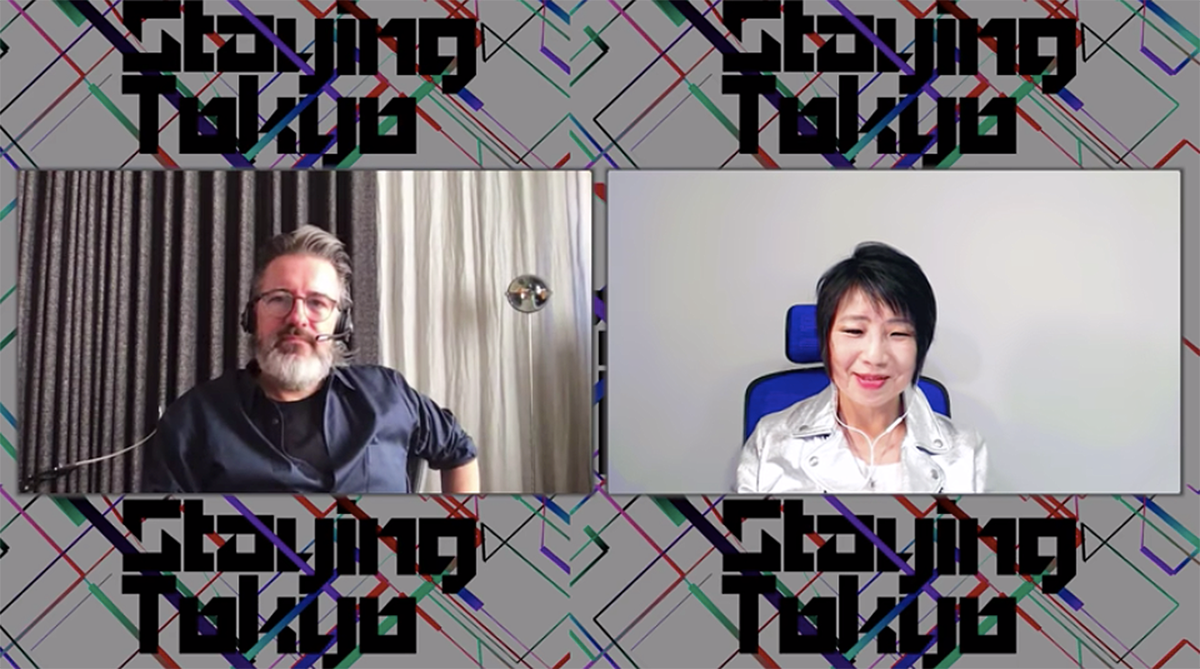 "Even the Studio Olafur Eliasson staff had been on standby at home at the time. The artist was wondering what he could do, and I, as the curator, was wondering what I could do, so we had a genuine discussion with one another.

"With a lecture at an art museum, maybe 200 people can join, but online, we had about 2,000 people including those abroad listen in live, and I really felt the great possibilities available. At the same time, I couldn't help but feel amazement with respect to everyone at Rhizomatiks for getting it going so quickly."

The state of emergency was lifted about a month after the discussion, and the exhibition was held successfully, but Hasegawa told us that "issues came up with management during the COVID-19 pandemic."

"Considering the conventional method of having large numbers of people convene for a viewing, I felt we would need to reconsider how we planned things. For the art museum to turn a profit, it would need visitors and it would have to expect a loss if it held the event with a priority on safety.
"I don't think there's any set formula to running an exhibition—the staff, curator, and other members of an art museum need to make decisions by taking each situation into account from every angle. And for this exhibition, we decided to control the number of visitors let into the exhibition room.

"On another topic, issues can arise with educational promotion programs, and especially so with public art museums. Our system wasn't ready in time, and we were unable to properly implement the roles we were supposed to play online. Moving forward, I believe it will be necessary to consider the kind of system we put in place to promote education and share information online.

"In any event, we began selling the exhibit's catalog before the start and actually ended up having to do two reprints; it was so popular. I began to sense the possibilities like, say, bringing the content of an exhibition to someone who can't make it out to an exhibition in Tokyo by using a catalog together with a medium such as video."

In the midst of the COVID-19 pandemic, the German government described artists as being "a crucially essential factor in sustaining life." Hasegawa commented on feeling that, in Japan too, a great many people have had a chance to contemplate the meaning of art appreciation.

"There were just tons of families bringing their children as well as those from the younger generation who came to the exhibition. There has been such an incredible amount of stress building up in people as they can't take part in any physical experiences because of the COVID-19 pandemic, but here, they were able to play with their own shadows, enter into a rainbow, and physically become one with the pieces. To put it in Eliasson's words, the exhibition was a 'coproduction between the visitors and the pieces.'
"I don't know if it was the joy of experiencing something with their five senses rather than from a screen, but visitors—especially younger visitors—spending longer amounts of time in the exhibition room than I've ever seen before and really taking in the pieces was remarkable to me.

"There were a lot of impressions from people saying that by viewing the pieces in order and using their five senses, they felt that the Earth's environment was an issue connected directly to them. That, I believe, is the power of art.

"People became introspective and began to take a look at themselves when restrictions were placed on their activity. A look at artwork offers a look into yourself—into your mental state or imaginative and cognitive abilities.
"Art shapes our environment and has a certain affect on our minds. I think it would be wonderful if everyone could rethink the meaning of art appreciation and realize that it is an essential part of maintaining and providing balance to our humanity during the COVID-19 pandemic.

"I really encourage people to make use of their local art museums, other museums, and similar establishments as an opportunity to find that meaning.
"At present, when it is currently difficult for artists to travel and for art pieces to be transported, I think it's important for regional art museums to reconsider whether they are utilizing the collections and assets in their possession to the full extent."

The Role of an Art Museum Is to Relay the View from a Few Steps Ahead
Hasegawa is continuing on with her next project, rhizomatiks_multiplex, a hybrid online/offline solo exhibition with Rhizomatiks.

"Everything may be counting on how the current situation unfolds, but it's a good idea to have some choices set aside for when you don't know what the future will bring. And so this hybrid online/offline plan serves, in more ways than one, as an idea to find a way out of the current situation.
"It has been a means for me to take a positive stance in trying out, through trial and error, new approaches rather than just lamenting about the current condition.

"Rhizomatiks produces visually beautiful designs which let us feel the various issues occurring around us and phenomena beyond our perception in a real way. The methods they employ really are impressive.
"The ability to visualize something unrecognizable is one of the new tasks of an artist, and they do it in quite a skillful way.

"I have invited Rhizomatiks to a number of the overseas exhibitions I've curated, but I am really looking forward to being able to work on this one together with them in Japan."
■

rhizomatiks_multiplex

Event period: Saturday, March 20 (public holiday)-Sunday, June 20, 2021
Location: Museum of Contemporary Art Tokyo Exhibition Gallery B2F
https://www.mot-art-museum.jp/en/exhibitions/rhizomatiks/

*This exhinbition has already ended.
"Art museums also have the role of continuously relaying the view from a few steps ahead. I think it's just so intriguing that we are able to achieve the integral role of visualization through the fresh perspectives of artists in exhibitions right now.

"The Museum of Contemporary Art Tokyo is a museum in Tokyo. Tokyo is a focal point of Japan, and to an extent, all culture. Continuing on from Olafur Eliasson's exhibition of ecology and sustainability during the COVID-19 pandemic, we will be holding the Rhizomatiks exhibition to explore the possibility of adapting to a new environment. It will also be available to view online, so I really do hope that, whether you're in Japan or overseas, you'll check it out."
HASEGAWA Yuko
Graduate of Kyoto University's Faculty of Law, completing graduate school at the Tokyo University of the Arts. Launched the 21st Century Museum of Contemporary Art, Kanazawa and is currently artistic director for the Museum of Contemporary Art Tokyo and a professor at the Tokyo University of the Arts Graduate School of Global Arts. Also acts as an advisor to the Istanbul Biennial and artistic director for the Inujima Art House Project.
Recent exhibitions include the
7th Moscow International Biennale of Contemporary Art Clouds⇄Forests
(New Tretyakov Gallery, Moscow, 2017-2018),
Japanorama. A new vision on art since 1970
(Centre Pompidou-Metz, France, 2017-2018), Francis Alÿs's
La dépense
(Rockbund Art Museum, Shanghai, 2018),
Sharjapan: The Poetics of Space
(Sharjah Art Foundation, 2018),
Fukami: A Plunge into Japanese aesthetics
(Hôtel Salomon de Rothschild, Paris 2018),
Intimate Distance. Masterpieces from Ishikawa Collection
(Montpellier Contemporain, 2019),
Olafur Eliasson: Sometimes the river is the bridge
(Museum of Contemporary Art Tokyo, 2020), and more.
Coverage and editing: KATO Mizuko