HERALBONY's Mission: Changing Society with the Art of Artists with Disabilities (Part 1)
With its mission of "Let Out Your Exceptionality," this company seeks to break down barriers of prejudice and accepted societal practice. Learn how one company uses art to launch a society-changing movement.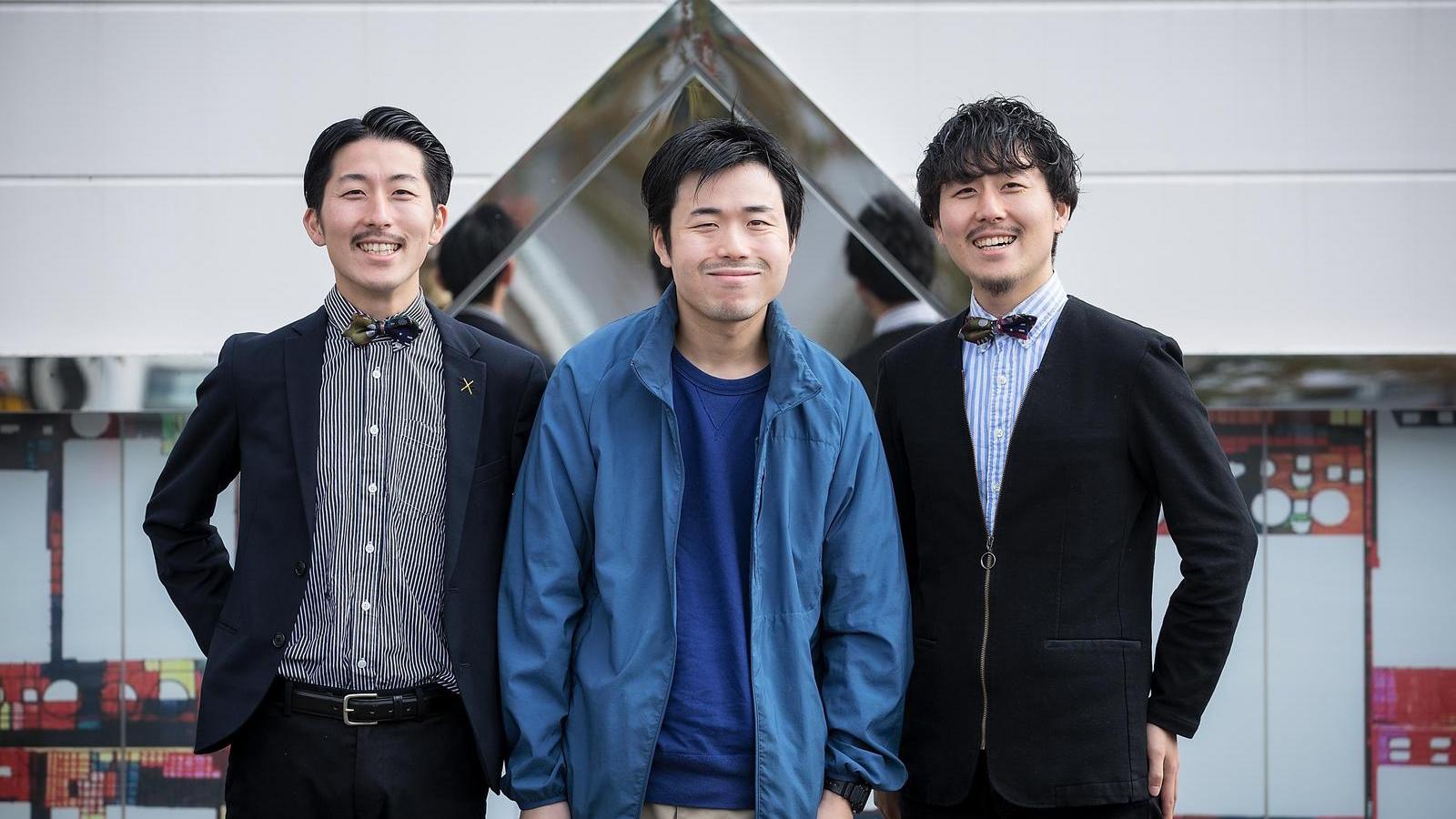 Bags, ties, and umbrellas filled with colorful dots and geometric patterns so powerful that they seem to jump into your eyes; paintings that burst with overwhelming energy and dynamism—these are the products and artworks developed and sold by the company HERALBONY.
HERALBONY collaborates with a variety of companies and fields, including JR East and the specialty store TOMORROWLAND, to share the artistic creations of persons with disabilities. They discover the works of artists with disabilities who are unknown despite their talent and share those works with the world. This is not welfare. It is real artwork, properly evaluated, and properly priced. The goal of the "experimental welfare unit" HERALBONY is to realize a society that one can feel excited to live in.
The new business is run by the twin brothers Takaya and Fumito Matsuda, winners of the Forbes 30 UNDER 30 JAPAN award. The company has its headquarters in Iwate and a base in Tokyo. Tokyo is a broad-minded place where they can test the experimental aspects of their art. Fumito lives in Iwate and Takaya lives in Tokyo. They collaborate with their colleagues in various fields to produce exciting creations. HERALBONY is spearheading a new movement—a movement that rethinks what it means to be a person with a disability.
Truly good works—shared to the world with excitement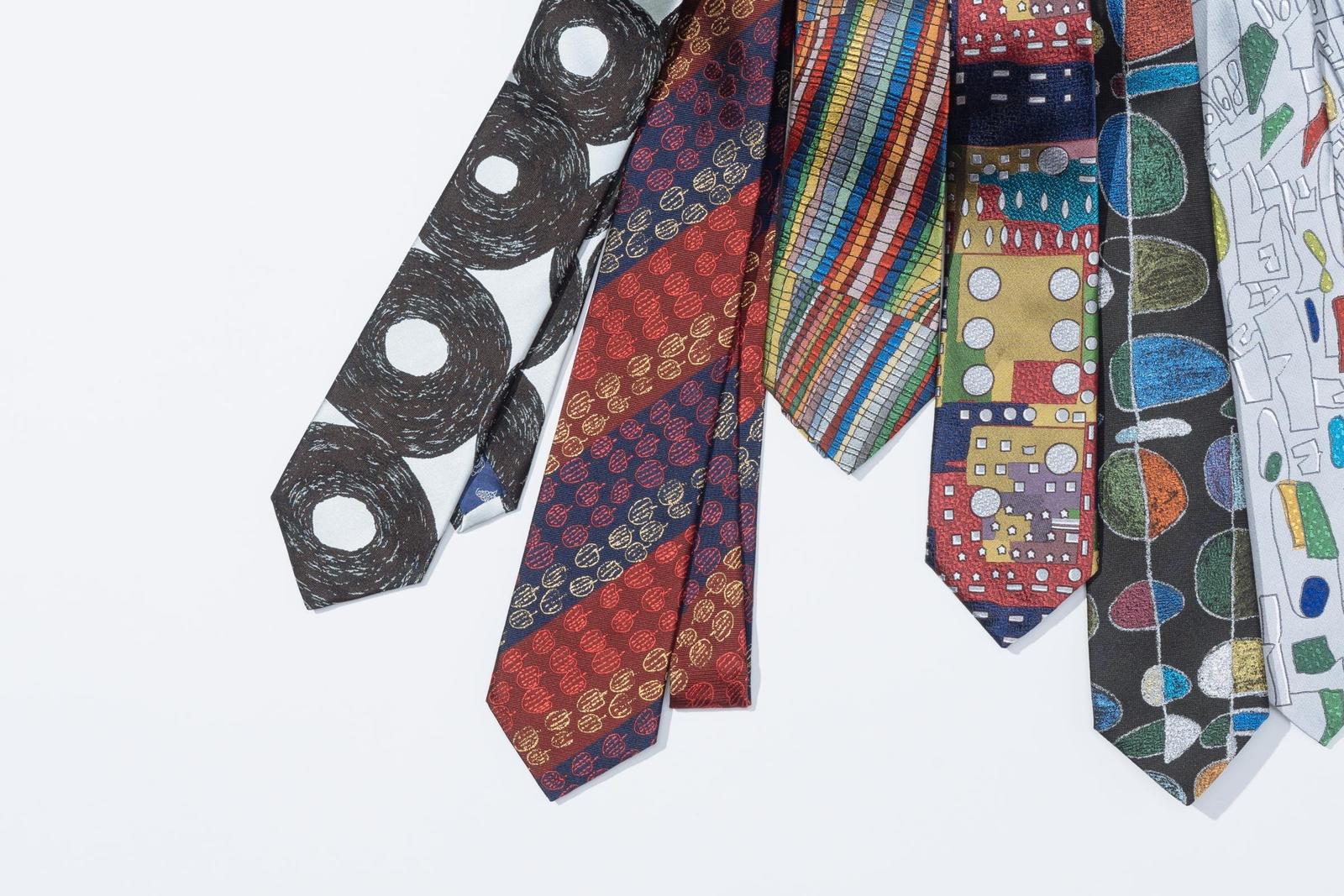 During his second year as a working adult, Takaya was contacted by his mother. "There are some wonderful works of art, so you should definitely check them out," she told him. Upon visiting Lumbini Art Museum in Iwate prefecture, Takaya was astonished. The museum exhibits work by artists with intellectual disabilities.
"I genuinely thought they were wonderful works, and the thought of sharing them more with the world excites me," says Takaya. He immediately called Fumito, who was working for a major construction company in Iwate. After sharing his ideas, the duo immediately went to work.
"It was not about whether or not the product would sell. We wanted to share something with the world, something of the highest design and artistic quality." In collaboration with GINZA TAYA, a men's clothing shop established in 1905, the brothers produced neckties in limited quantities with a price point of over ¥20,000 per tie. The ties sold out quickly and became a sensation. Some of the artists' families were surprised by the confident pricing, but the brothers focused on delivering the works as appropriately priced, quality art products.
"It's not fair pricing to say, 'This was made by a person with disability' and put a low price on something. We communicate fully with artists, their families, and welfare facility staff before signing contracts, and sell products fairly. The profits go back to those involved: from several tens to hundreds of thousands of yen. We work with them as artists, and only contract with what we genuinely see as good works."
Creating a society that respects people with disabilities
The brothers say that awareness of HERALBONY has grown, and they now receive more introductions and inquiries about artists and their works. However, they only sign contracts with about 5% of inquiries they receive this way. "It is important that, through these works and our company activities, we realize a society that respects people with disabilities. Therefore, we do not take all works from persons with disabilities and group them together on a single level. Our ultimate goal is the happiness of those involved. To that end, the first step is to change how society thinks, and this is why it is so important to select only things we can recommend with confidence." (Fumito)
Before signing a contract, they visit the artists many times, carefully building relationships with the artists, their families, and welfare facility staff. "We sometimes sign contracts with those with severe disabilities. Some of them don't understand money very well. That's why it's important to have things confirmed by each of the three parties of the creator, their family, and the welfare facility. Then, their works are made into a finished product, and we bring that to the creator and have them look at it. Even if they don't understand everything fully, it seems that if we keep trying to communicate with them, they will realize something fun is happening." (Fumito)
HERALBONY's repeated efforts towards meeting, discussing, and promoting understanding with the artists, their families, and welfare facility staff are what allow strong relationships of trust to develop. Perhaps their efforts are noticed by creators and business collaborators, transforming into a force that moves people to action.
Read more on: HERALBONY's Mission: Changing Society with the Art of Artists with Disabilities (Part 2)
Interview and text: Midori Iwanabe, Photography: HERALBONY