Conveying the appeal of stylish "ZORI" sandals through influencers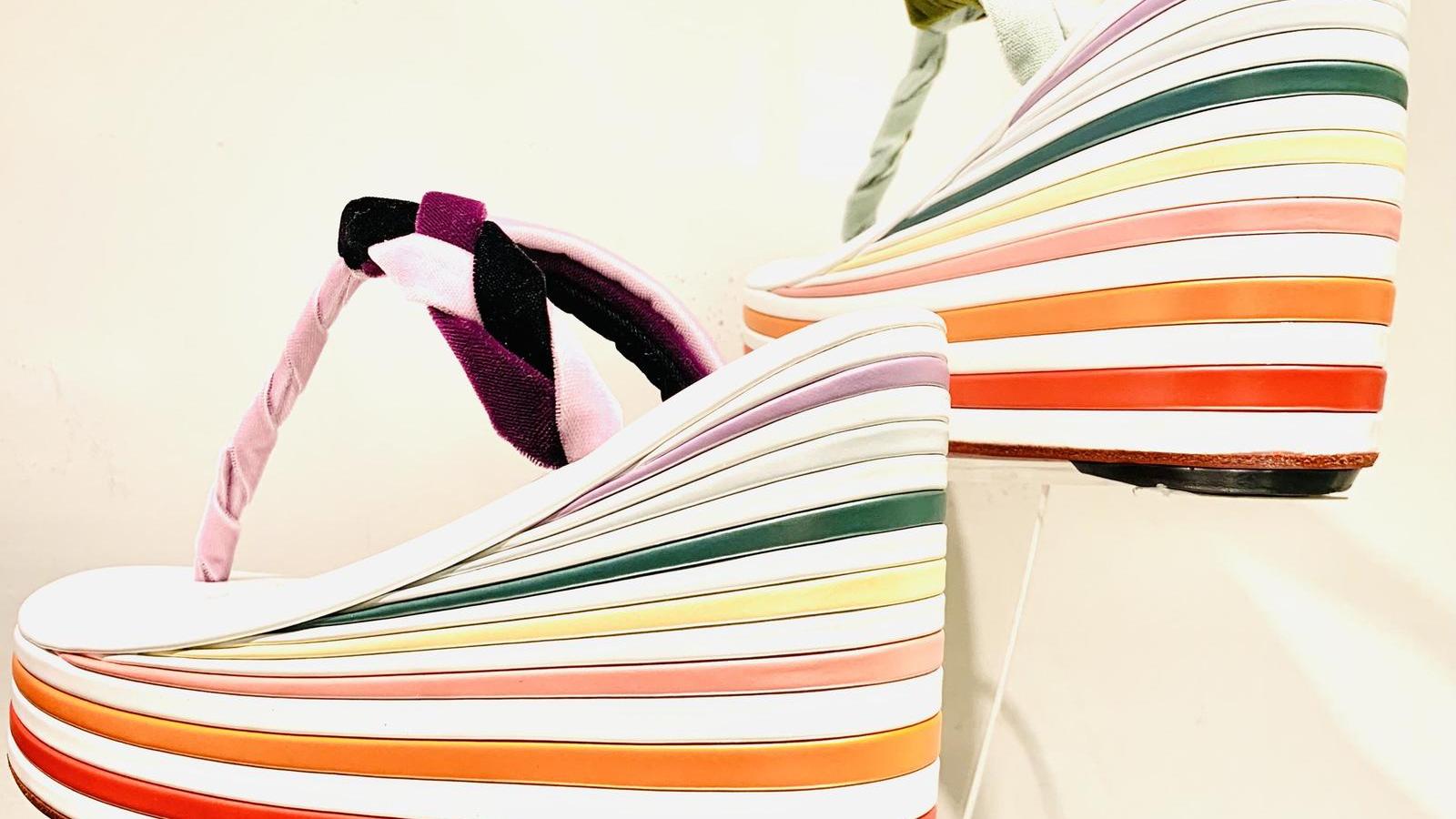 With their eye-catching, vibrant colors and a modern stripe pattern along their sides, these high-heeled sandals also sport a smooth curve on the top of their base board. Yotsuya Sanei, a company founded in 1935, is behind these stylish "ZORI" sandals that completely upend the traditional image of zori sandals.
Loved for their high-quality craftsmanship, the zori sandals of Yotsuya Sanei have long been perennial favorites of geisha since the days of the brand's first-generation owner, and they became well-loved by tea ceremony masters and Japanese dance instructors since its second-generation owner took over. Minoru Ito, who is the third-generation heir of this business, has taken on the challenge of transforming zori sandals into a fashion icon that breaks free of its stereotypes while attempting to pass on the tradition. This is the "ZORI Sadayakko," whose name was inspired by Sadayakko Kawakami, a famous geisha from the Meiji era who became the first actress in Japan.
"I wanted to make a pair of zori sandals that complements Western apparel and can be worn by people overseas. In addition to paying attention to its design, I also had to ensure that its ease of wear, something that we have emphasized since our first-generation owner founded the brand, was not compromised. With this product, I hope that we can share the culture of ZORI sandals with the rest of the world," Ito explained.
Ito started this project two years ago by conducting extensive research on the European market based on product samples. As it is uncommon to wear heeled footwear overseas, the size of the base board was modified until its size was perfect. This was followed by further prototyping and test marketing last year. After receiving high praise from luxury brands, Ito launched a promotional campaign this year by drawing on the reach of celebrities through their social media accounts. He has collaborated with the actress Mari Natsuki, who shared on her social media account two different custom-made zori sandals, one in deep red and the other in green and black, which quickly attracted the attention of many people.
"She loved the sandals so much that she ordered a pair of white Sadayakko sandals to match her pure-white kimono for her wedding anniversary. Some customers also ordered the same item after seeing it on social media."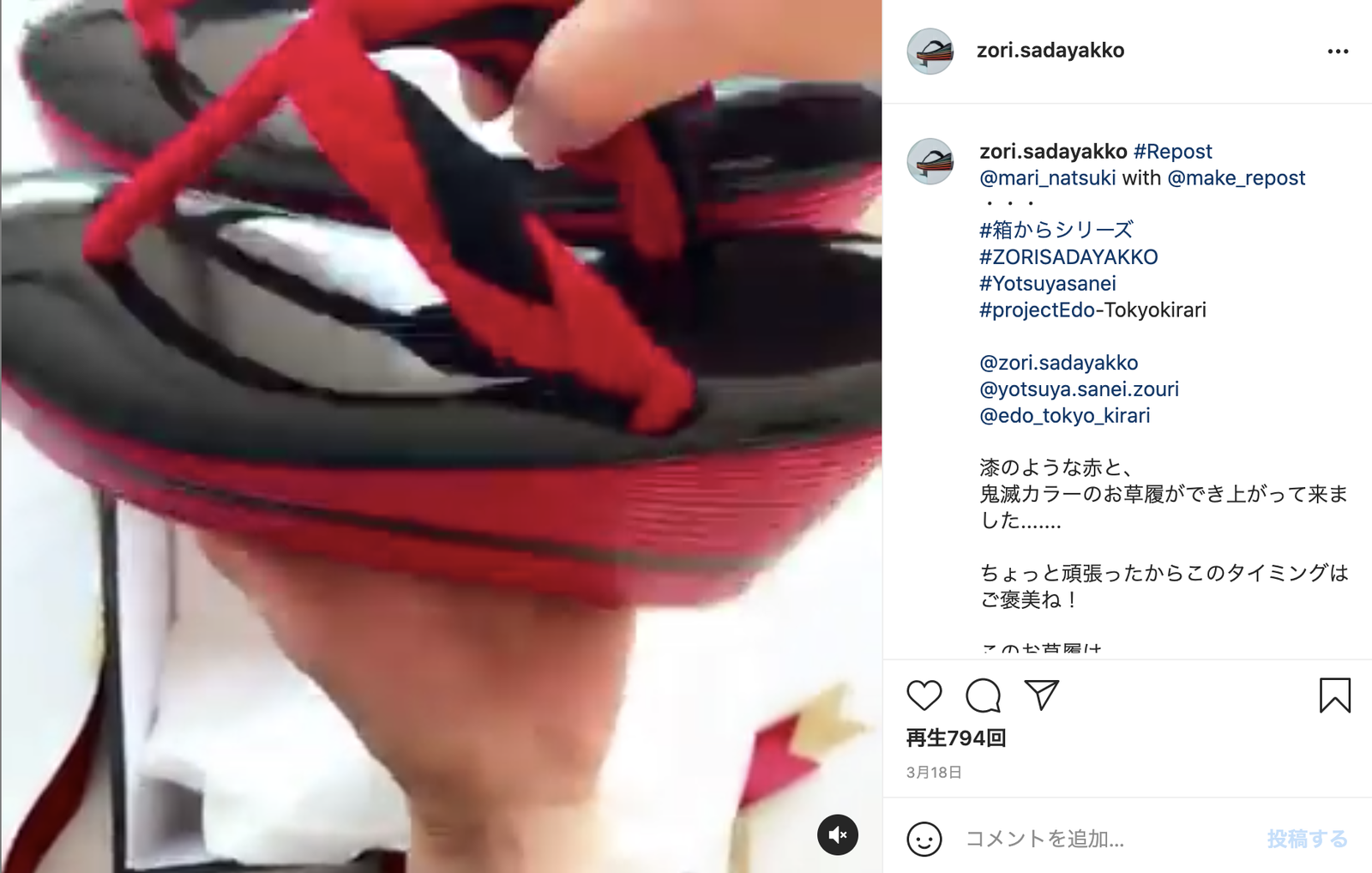 Ito's collaboration with influencers based overseas by using photos of outfits that look like something right out of a fashion magazine also drew significant attention to his products. With such a good foundation in place, Ito hopes to further promote the culture of ZORI sandals over time and make it flourish.
"It would be great if we could eventually expand our business overseas. Nothing would make me happier than having more and more people becoming interested in the footwear of Japan after trying it on in person."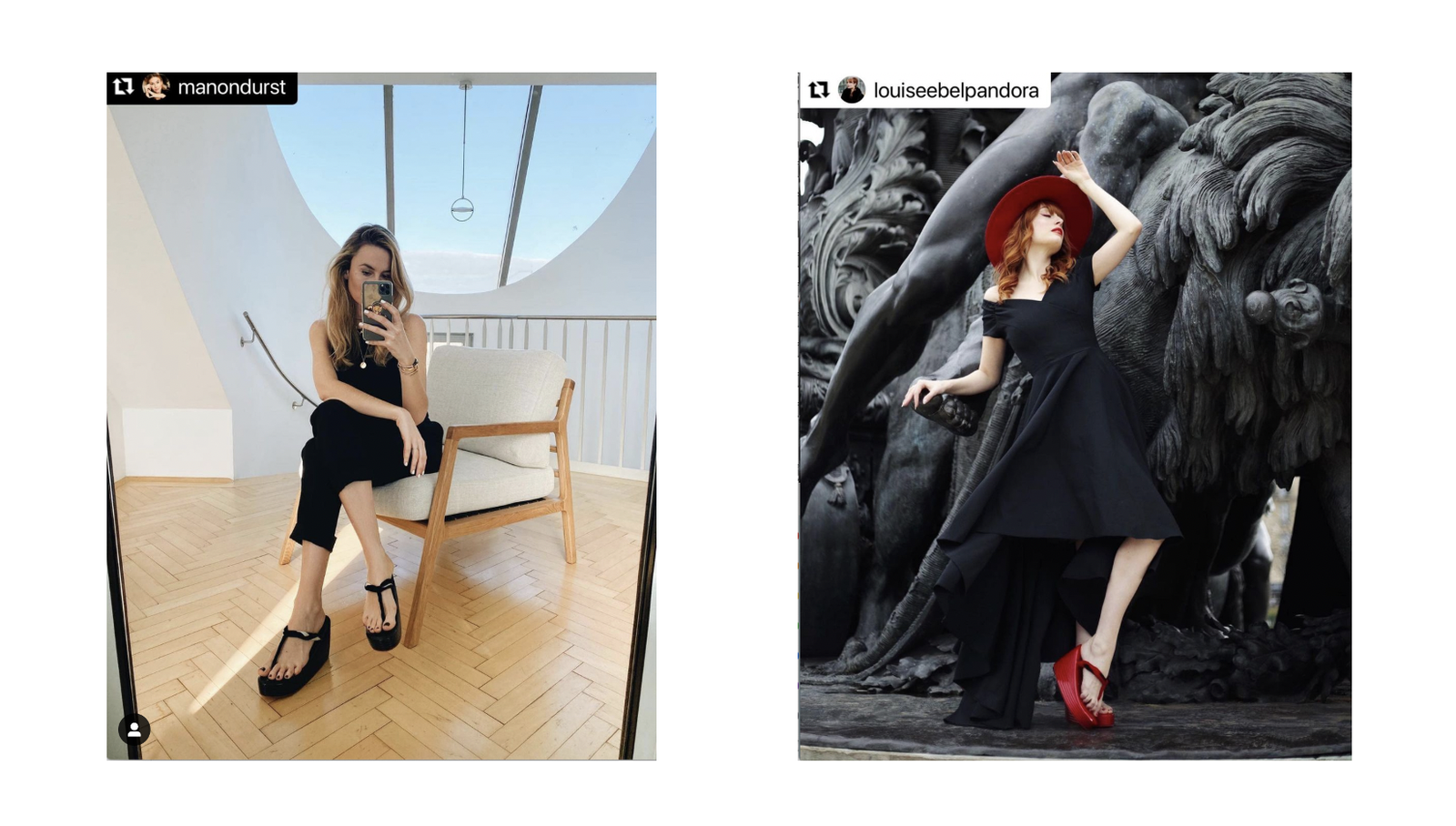 This article was originally provided by EDO TOKYO KIRARI PROJECT (August. 20, 2021).