Hand towels that give a strong sense of seasonality and bring out the full glory of "Chusen" hand-dyeing.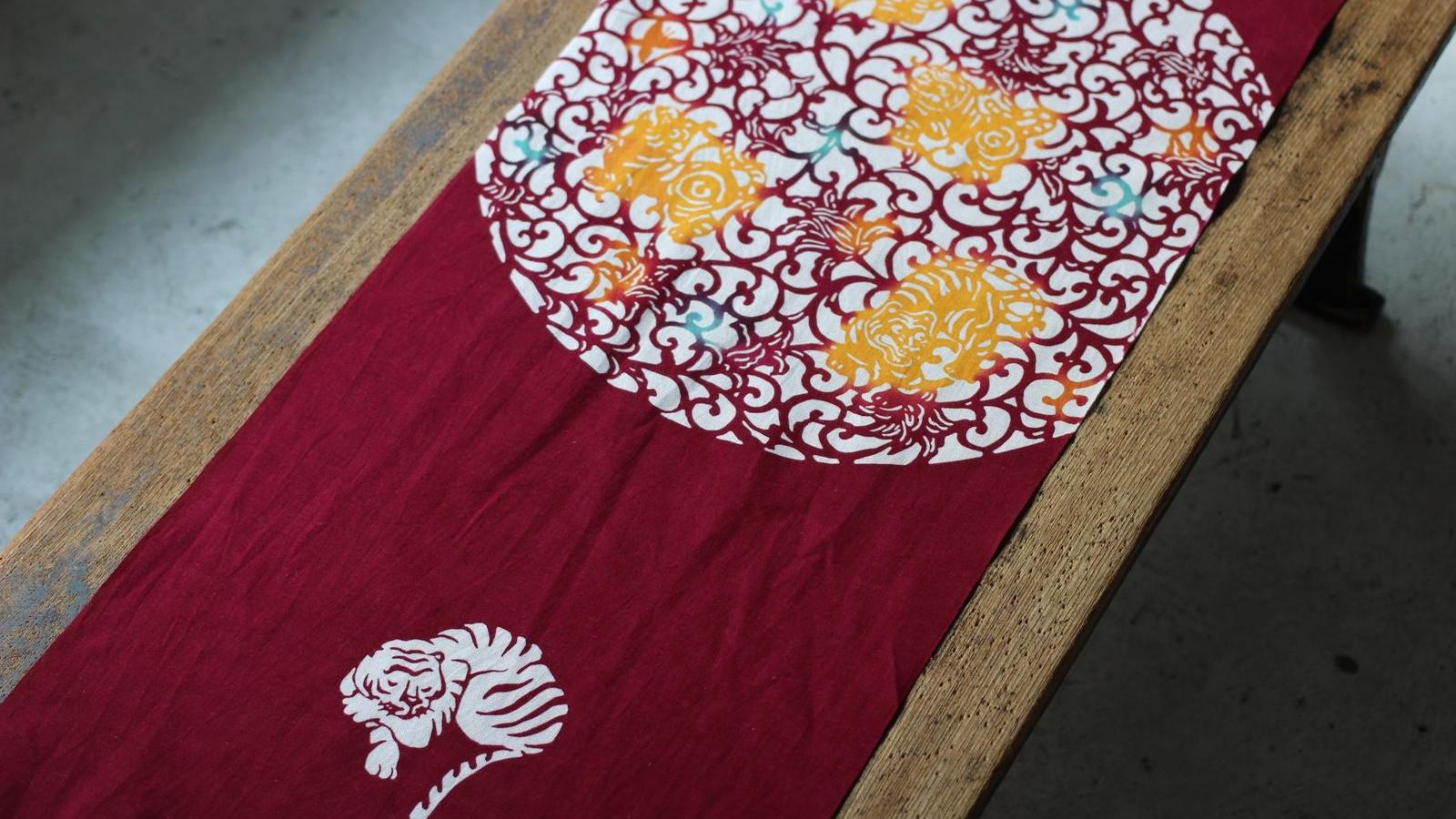 Cherry blossoms in spring, goldfish in summer, maple leaves in autumn, and snowflakes in winter... The Japanese people have created various patterns based on the four seasons and nature since time immemorial. Marukyu Shoten mainly sells yukata and hand towels with exquisite patterns made with a traditional and uniquely Japanese method of hand-dyeing called "Chusen". They have been a wholesaler since their founding in the Meiji era and in recent years, they have been actively promoting the charms of Chusen through a variety of projects and events.
In one such project called the "Hand Towel Revival", they used their huge stock of stencils and reprinted the designs on hand towels. Misaki Saito, the current owner of the store, says they picked and reprinted especially fine designs that showed the great skill of the artisans.
"Many customers were filled with wonder at the fineness of the design. It goes to show how skillful the artisans of Chusen in Tokyo are"
From the designer, stencil artist, artisans who line up the stencil and apply the dye resist paste (starch), and artisans who apply the dye, Chusen is done through the division of labor, so it goes through slight changes in taste as the various people work on them, and this is also one of its charms.
One of the designs recommended by Ms. Sato for the coming season is "Arare (snow fall)" It is a popular design that is commonly made with screw punches that are used as hole openers but Marukyu's Arare stencils are individually cut out by artisans using knives. The randomness of the patterns reflects real snow fall and is truly profound. The "Gaggle of Geese" that have just been reprinted in October lovingly depicts the migration of the birds in autumn. As geese form strong bonds with their mates, they are known as a good luck charm for romance.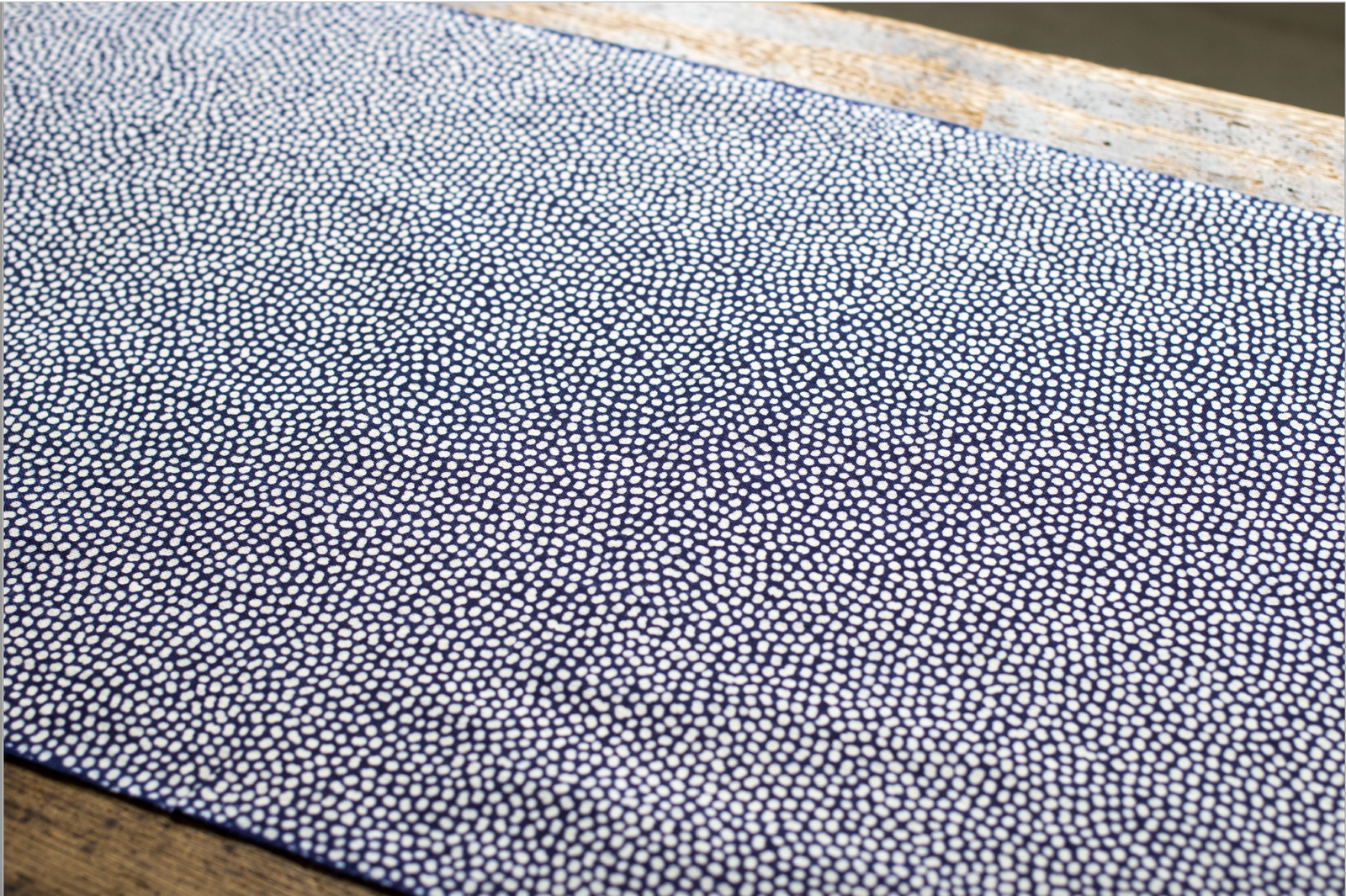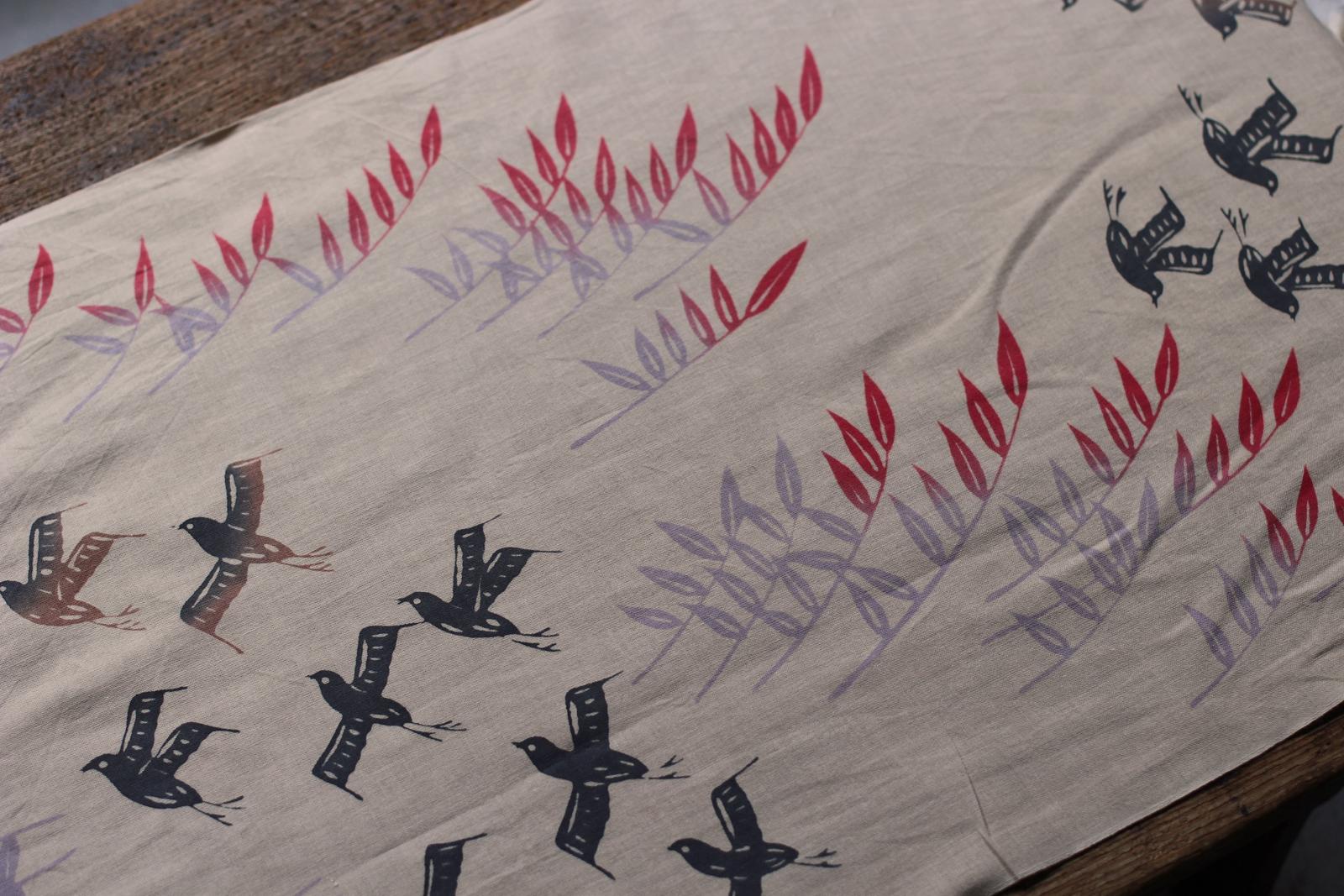 Their original "Zodiac Hand Towels" that are released every year are also very popular. It is personally designed by Ms. Saito herself, who majored in Japanese-style painting. Regarding the hand towel which features the tiger, next year's zodiac sign, she remarks, "I wanted to depict a calm tiger, which is often illustrated in an imposing manner", so she scattered tiger motifs around the round arabesque pattern and placed a tiger sleeping peacefully at the bottom. With golden-brown tigers on maroon fabric as well as orange and jade as accent colors, the separation of the dye and shading typical of Chusen truly shine in this design.
"While many people like to decorate them as interior decoration nowadays, the quality of the cloth made from traditional looms are also exquisite. It dries quickly and absorbs water well, so please do try using it in your daily lives."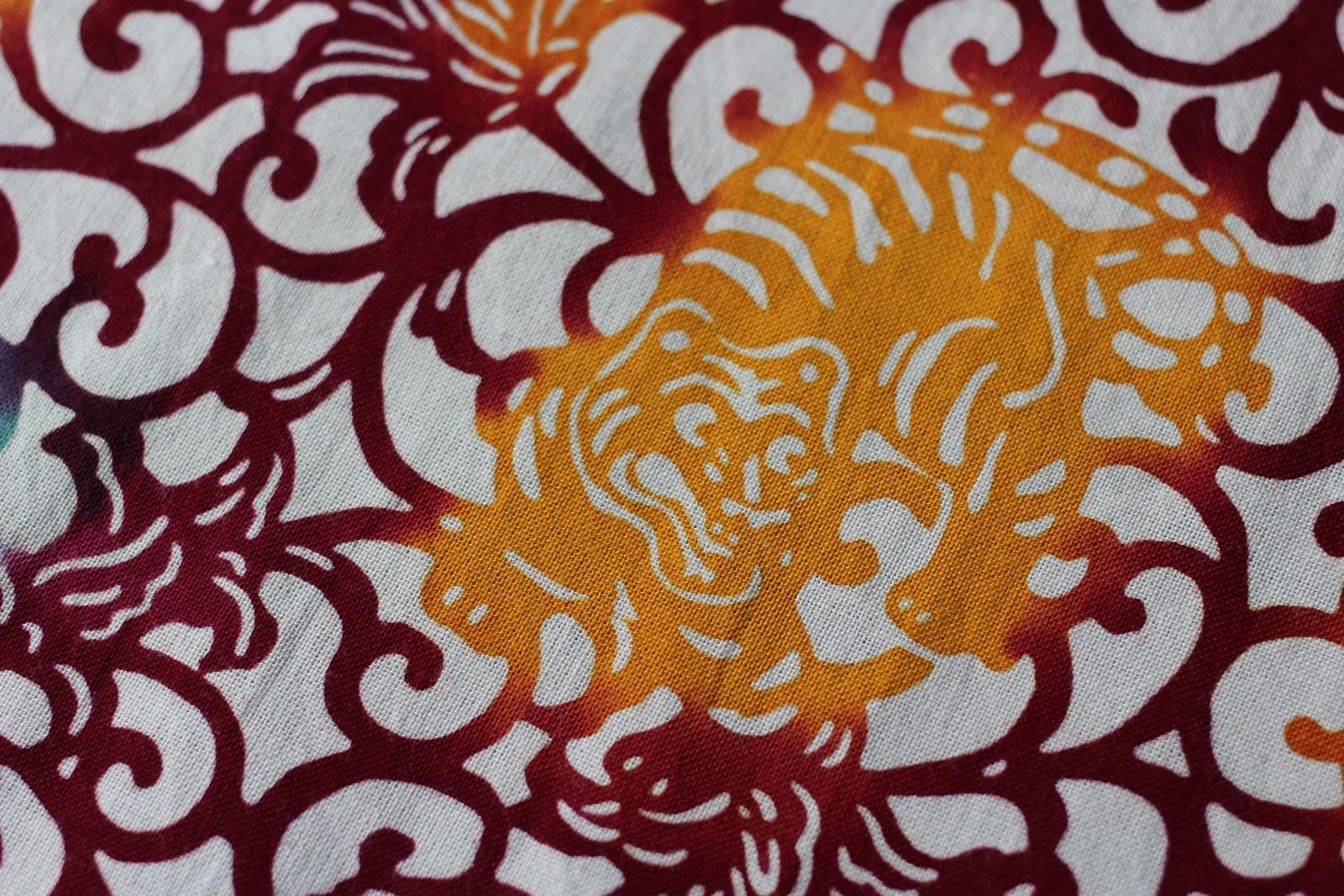 This article was originally provided by EDO TOKYO KIRARI PROJECT (November 9, 2021).