Why was an Ordinary Japanese House Entered into the International Architecture Exhibition?
At La Biennale di Venezia, the International Architecture Exhibition held from May 22 to November 21, 2021, a deconstructed Japanese house suddenly made an appearance. Here, trace its circular story hidden in a new form of expression.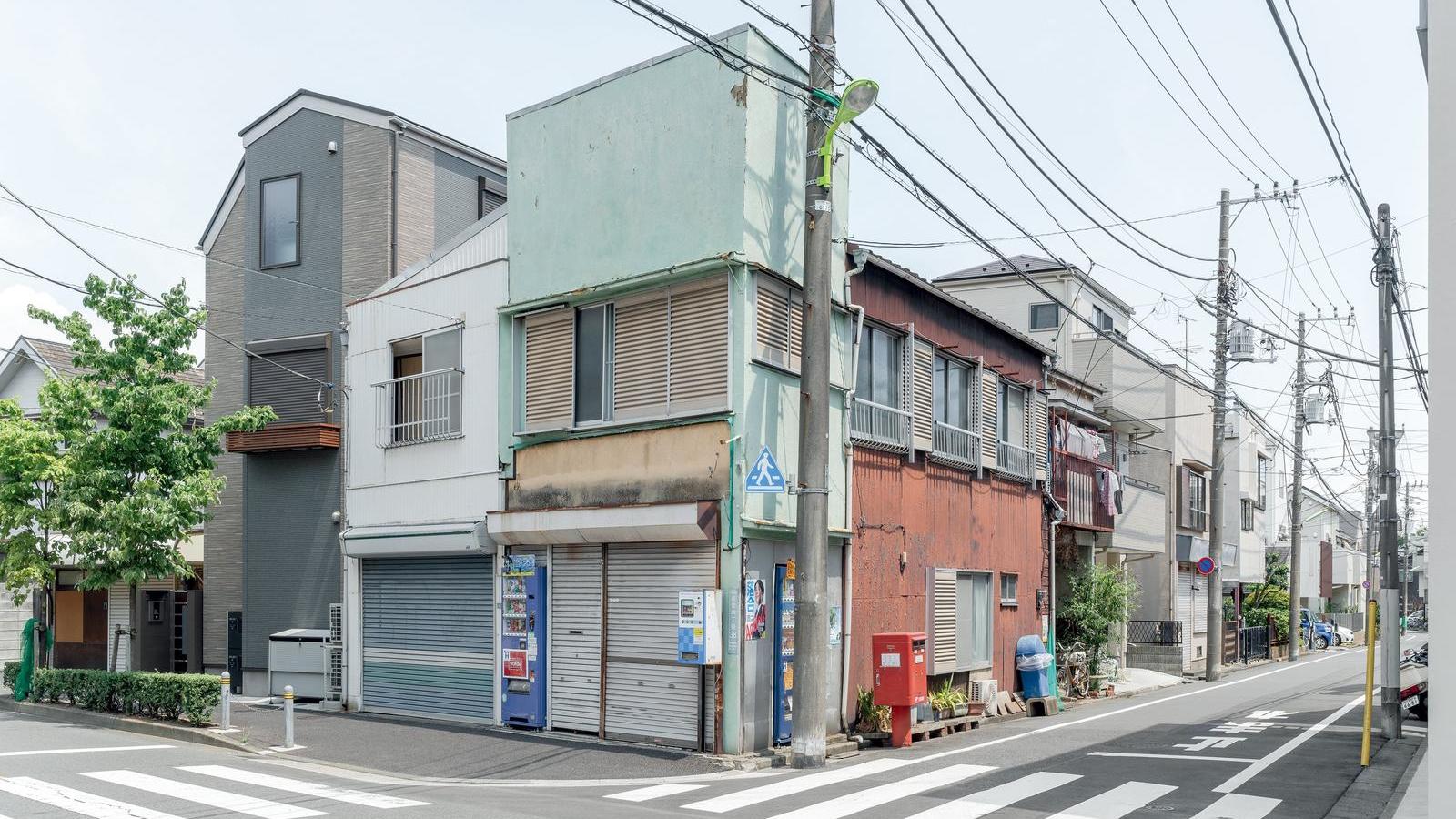 La Biennale di Venezia is a traditional arts festival with a history dating back to 1895. Once every two years, works in the fields of art, music, film, theater, and architecture gather from all over the world to compete with one another, earning the festival a reputation as the "Olympics of the arts" and attracting widespread attention for the trends on display each time.
The International Architecture Exhibition, which was originally meant to be held last year, was postponed until May this year due to the impact of COVID-19. Since then, the exhibition "Co-ownership of Action: Trajectories of Elements" at the Japanese Pavilion has become a hot topic.
The exhibition team, led by curator Kadowaki Kozo and consisting of up-and-coming architects Nagasaka Jo, Iwase Ryoko, Kiuchi Toshikatsu, Sunayama Taichi, and Motogi Daisuke, focused not on futuristic design plans or the latest building materials, but on plain, generic wooden houses that could be found anywhere. Kadowaki describes the process in this way.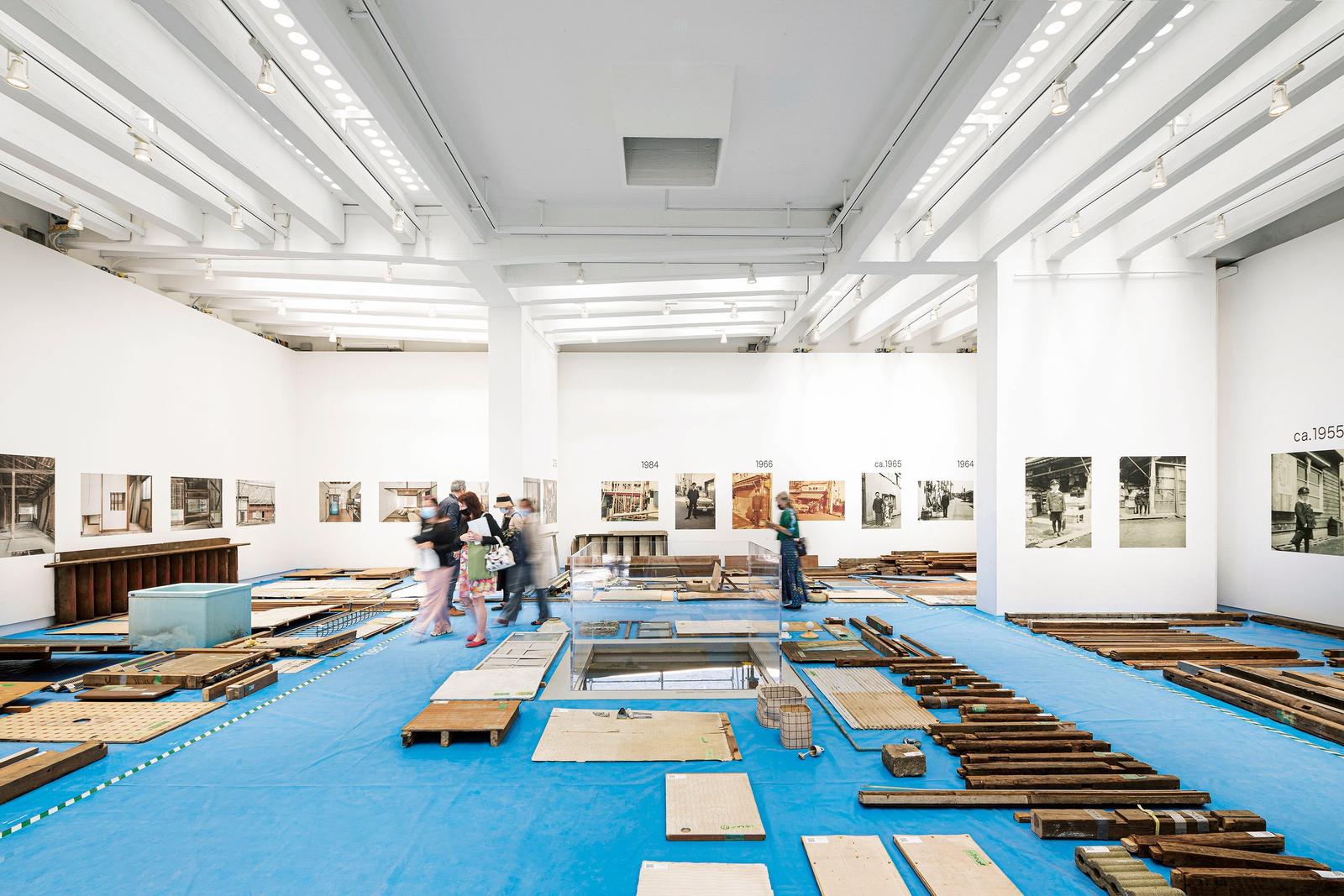 "From the beginning, I knew that I'd use the concept of 'movement' as the basis for the exhibition because I wanted to bring it to Venice from Japan. But it'd be wasteful to create a new large-scale installation for a limited-time special exhibition. In the midst of our discussion, one of the participating designers, Nagashima Rikako, asked me what I thought about the enormous amount of waste that architecture produces, which caused a major shift in me. Taking a bird's eye look at our urban environment, all the houses that were built with such momentum during Japan's rapid economic growth have become decrepit, and there are lots of vacant houses awaiting demolition. With that being the case, we started exploring the idea of moving one to Venice to rebuild and use for the exhibition."
According to Kadowaki, post-war Japanese wooden houses are unique in the world of architecture in that they have the flexibility to be expanded and renovated repeatedly. The materials used differ depending on the era. While wood was used originally, cement, aluminum, plastic, and stainless steel were introduced with the development of heavy industry. This resulted in a unique structure with various materials mixed together in a single house.
The team immediately looked for someone who could provide them with a house, but it was not easy to find someone willing to support their surprising plan to transport a house to Venice. Eventually, however, a neighbor living directly across the street from Kadowaki generously offered up his house--the "Takamizawa residence."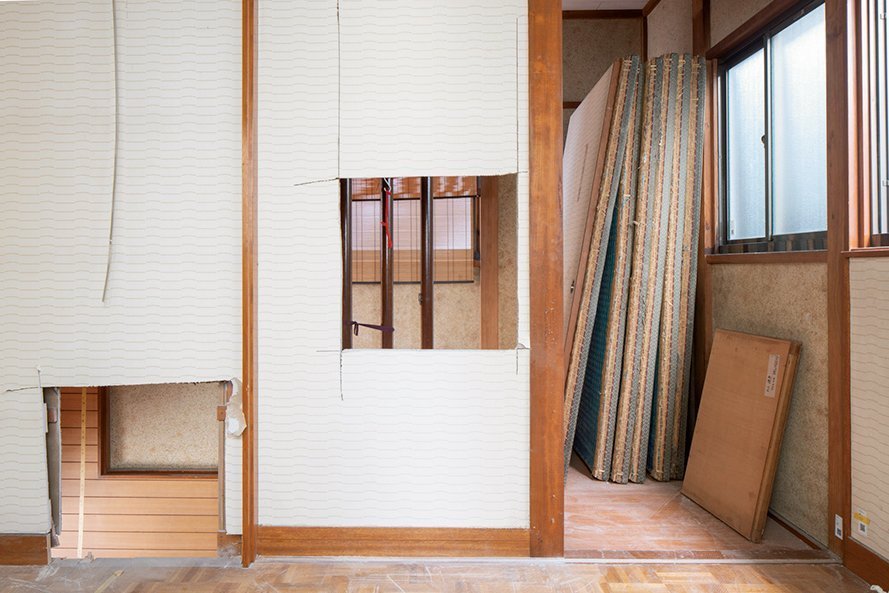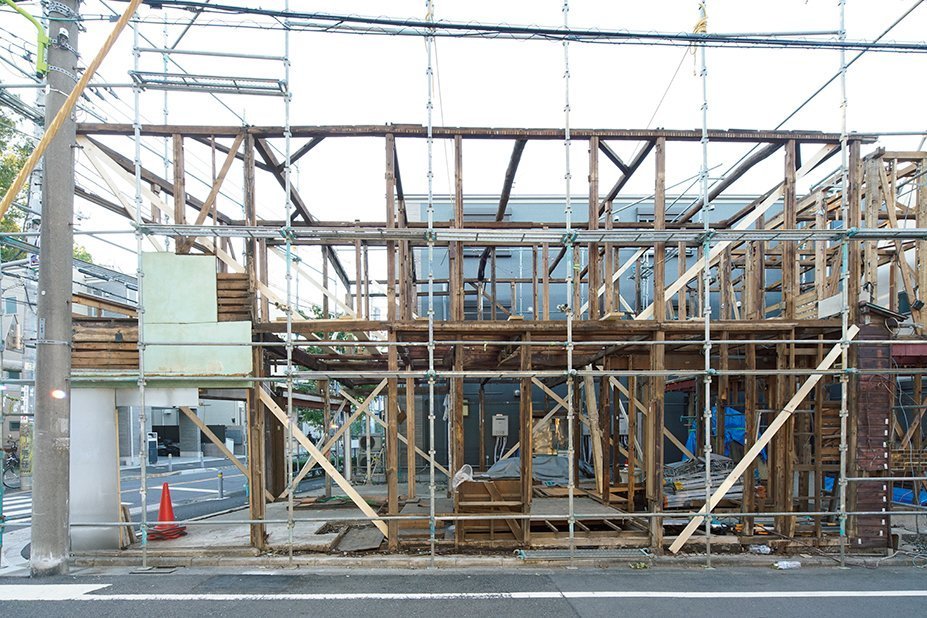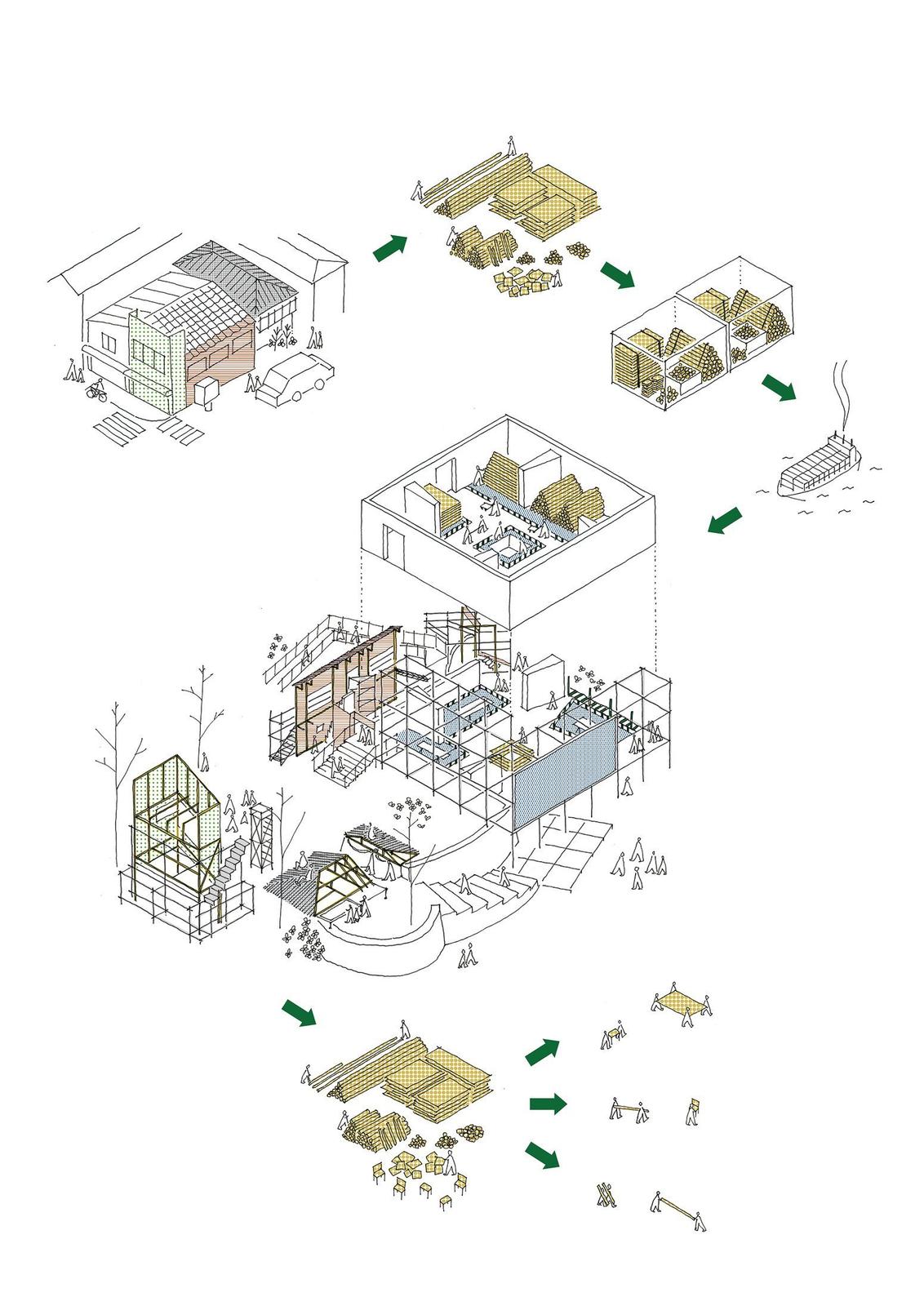 Deciphering Evidence of a House's Life in its Construction Materials
The Takamizawa residence was built in 1954 in a residential area of Setagaya City, Tokyo. Looking as though a store is attached out front, the house is built in a style known as "billboard architecture," with only a concrete facade attached to the front of the triangular-roofed building in order to maintain its store-like appearance.
The Takamizawa residence has been expanded and remodeled five times over the past half century to accommodate changes in family makeup and lifestyle. As demolition began and the walls were peeled back, traces of past repairs and restorations, as well as remnants of three generations of family life, appeared one after another.
"By carefully examining the dismantled parts piece by piece, you can clearly see what kind of life this house has led. Seeing this, I began to think that we needed to convert it into a form that would fit in properly with the venue as we exhibit the history of the Takamizawa residence in Venice."
In the Japan Pavilion's interior exhibition room, dismantled parts are on display organized by period. Photographs and documents are posted on the surrounding walls that introduce the Takamizawa residence's history and its residents from 1954 to 2019.
Additionally, a variety of elements from the house have been installed in the outer space taking advantage of each part's characteristics. Building materials from the Takamizawa residence have been transformed in various ways depending on their use and purpose, such as screens for welcoming visitors, walls for dividing the aisles and exhibition space, and benches for visitors to rest on.
The exhibition, which captures and carefully introduces the house's history as though that of a human being, has met with great acclaim from visitors. After the exhibition, the building will again be dismantled and moved to Oslo, Norway, where it will continue to evolve as a new type of construction.
The Diverse Transformation of the Takamizawa Residence
How did the architects who participated in the Japan Pavilion exhibition decipher the Takamizawa residence? Here are four of the plans.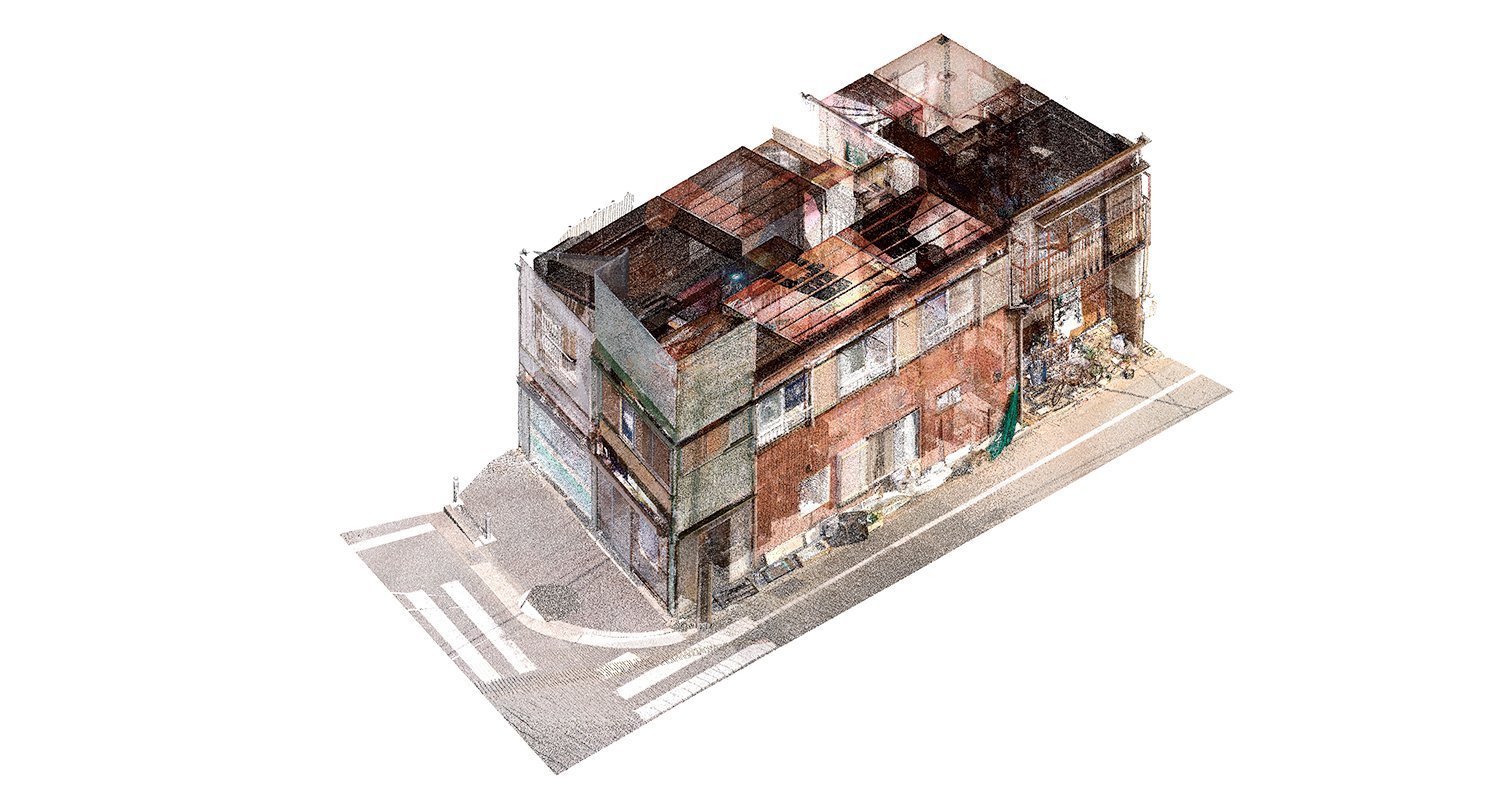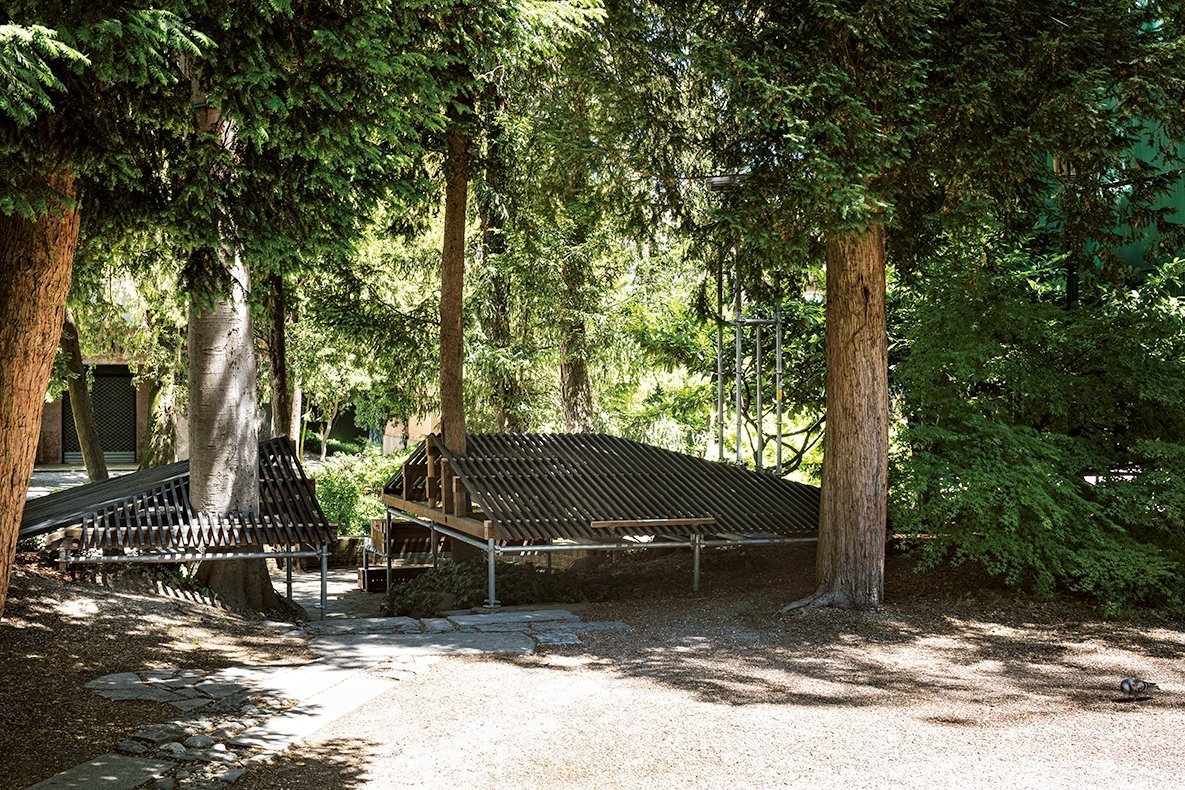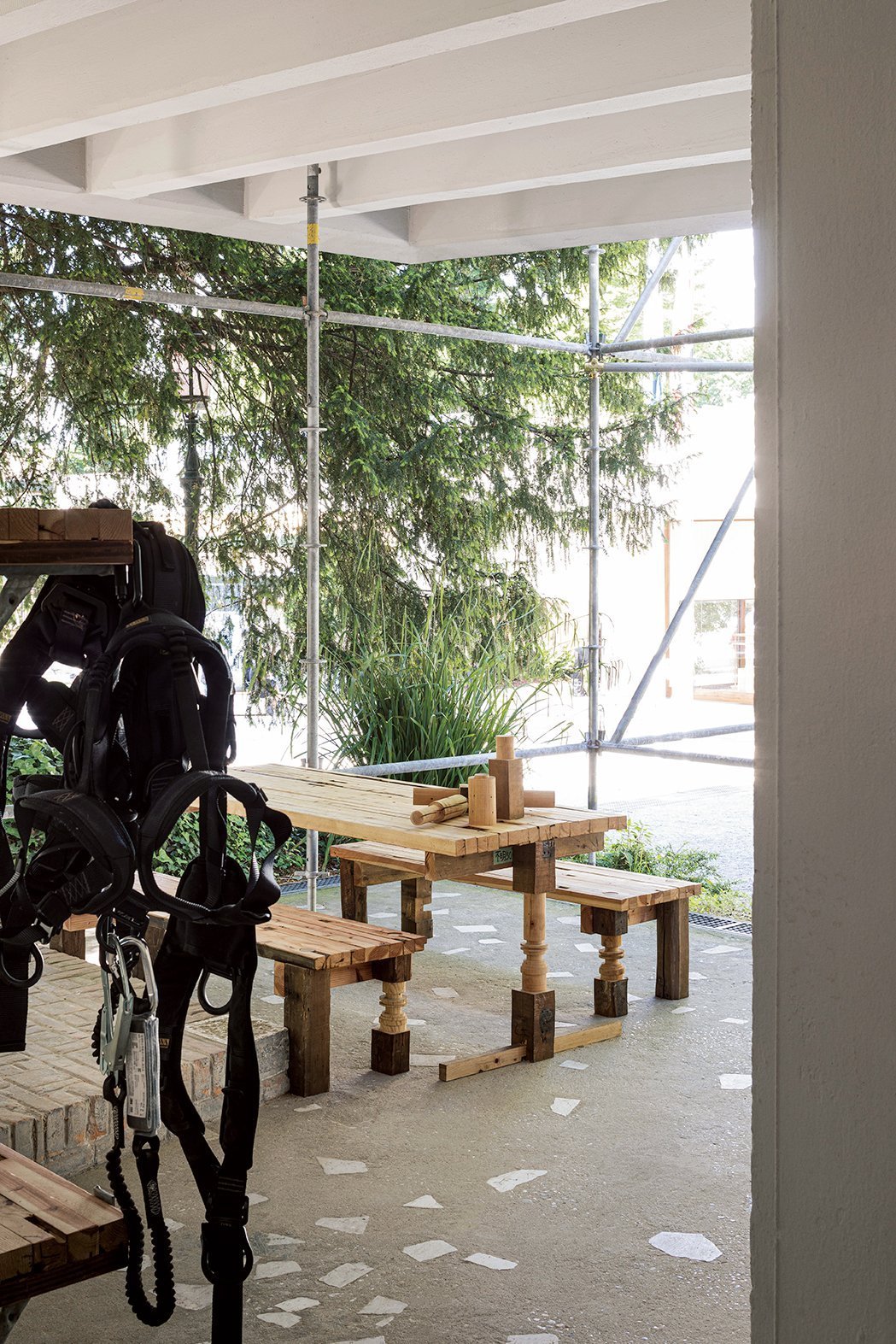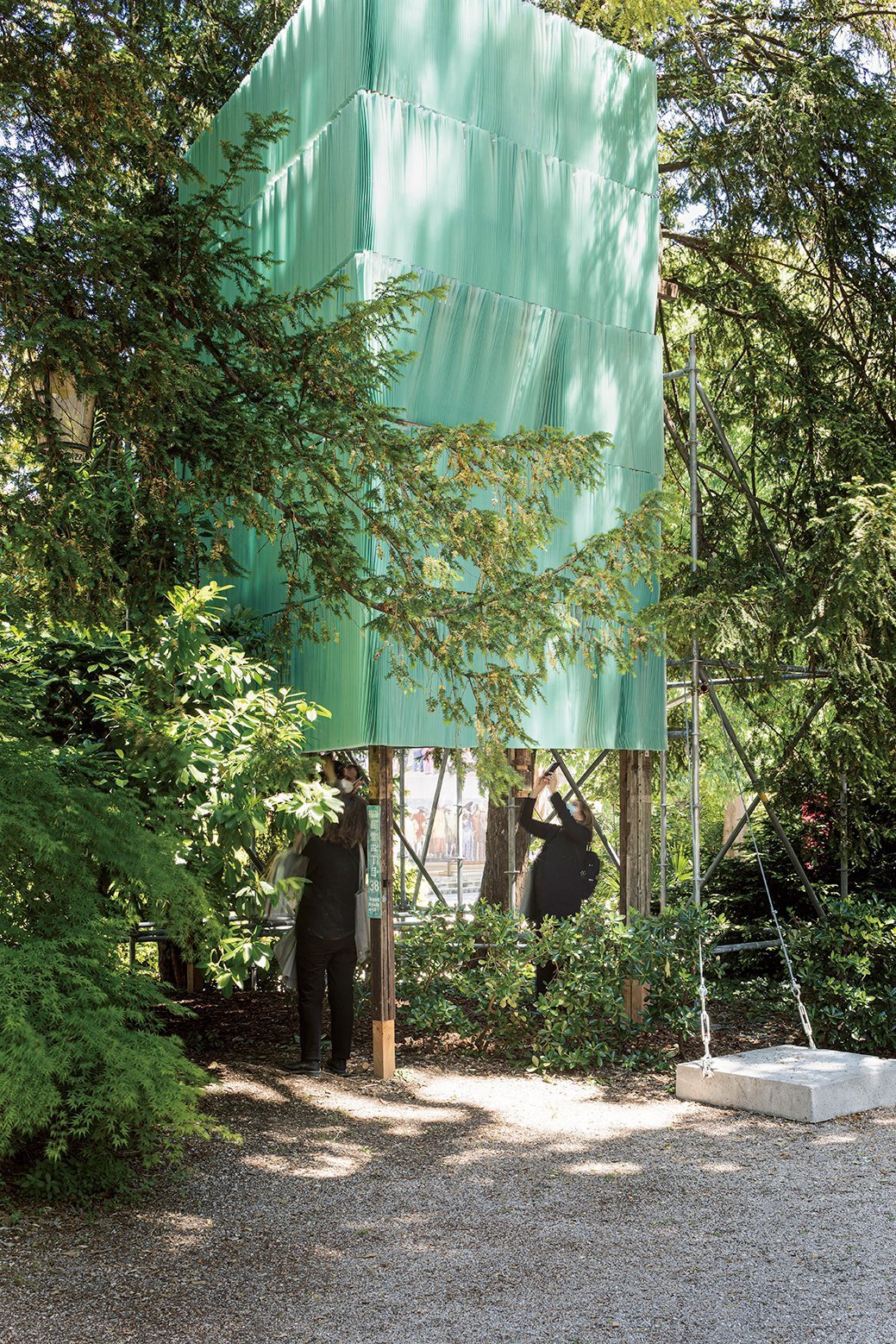 Photos courtesy of The Japan Foundation
Written by Ikai Hisashi / Translated by Amitt