There is something attractive about Edo Komon, that can be made only by hand
Edo Komon may look like solid-color at a glance, but delicate patterns are scattered over the cloth. Craftsmen were competing to create different patterns at the time to make everyday life rich. Each pattern was given a meaning or the wish of the people, which now symbolizes the "aestheticism" or "beauty" of Japan.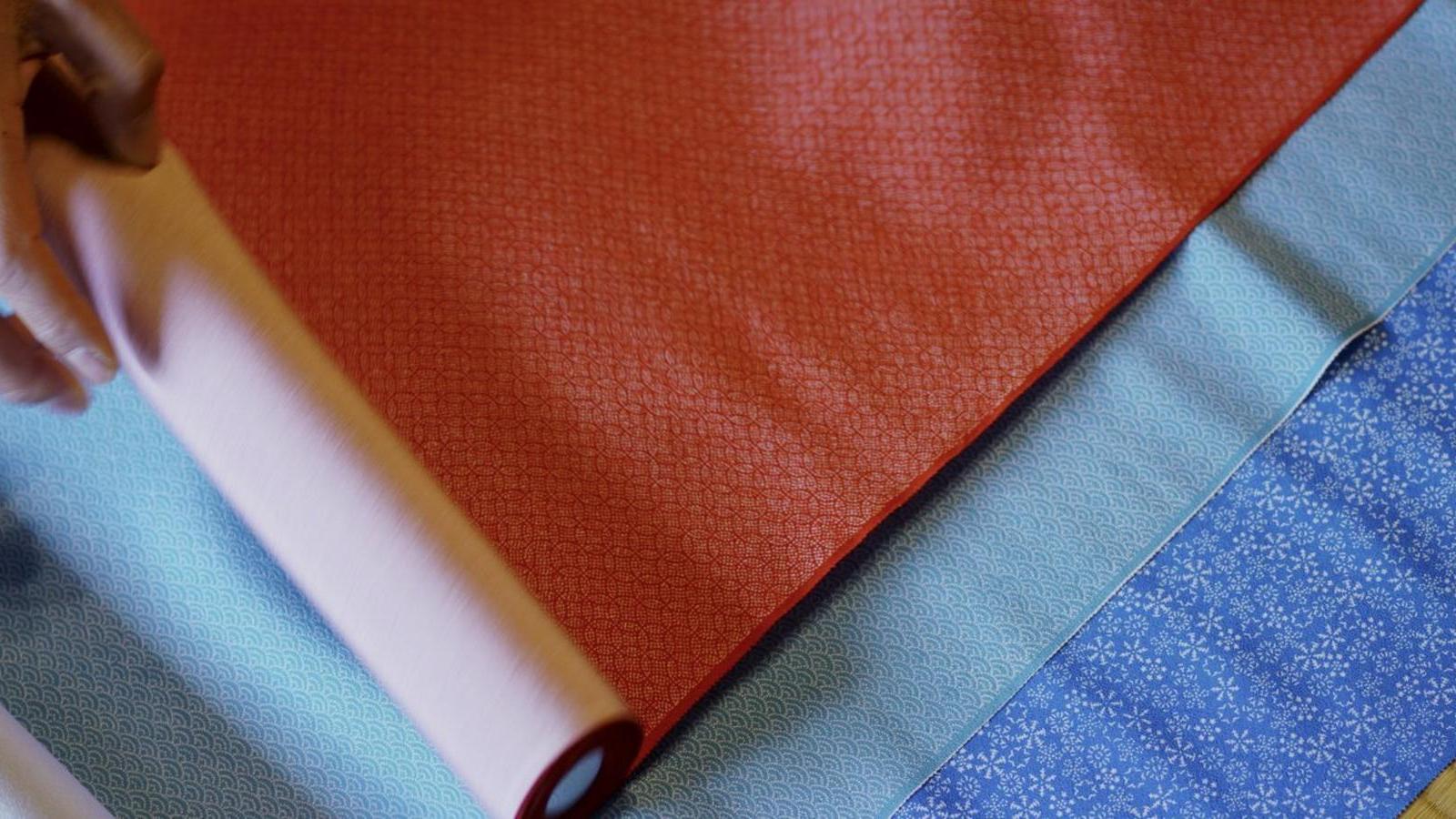 The "performance" is difficult to be exceeded even in our days when the mechanization has developed sufficiently
Edo komon whose charm is brought out by the hand of the craftsmen. What fascinate us? "The "subtlety" particular to crafts. But, in our days, it is said that the artificial intelligence could reproduce this "subtlety". But, even if it is so, I doubt that the products by A.I. charmed me. No. I have come to be convinced that nothing is better than crafts. I think all aims of the future will be there. I'm going to try to present something attractive that is only made by hand, the charm and the power to make eve-ryone think "I want to wear clothes that this artisan dyed!". The special charm of crafts is that the indescribable feelings such as the story or the connections with craftsmen are expressed warmly. I think that the high-technology cannot satisfy the desire to connect with people.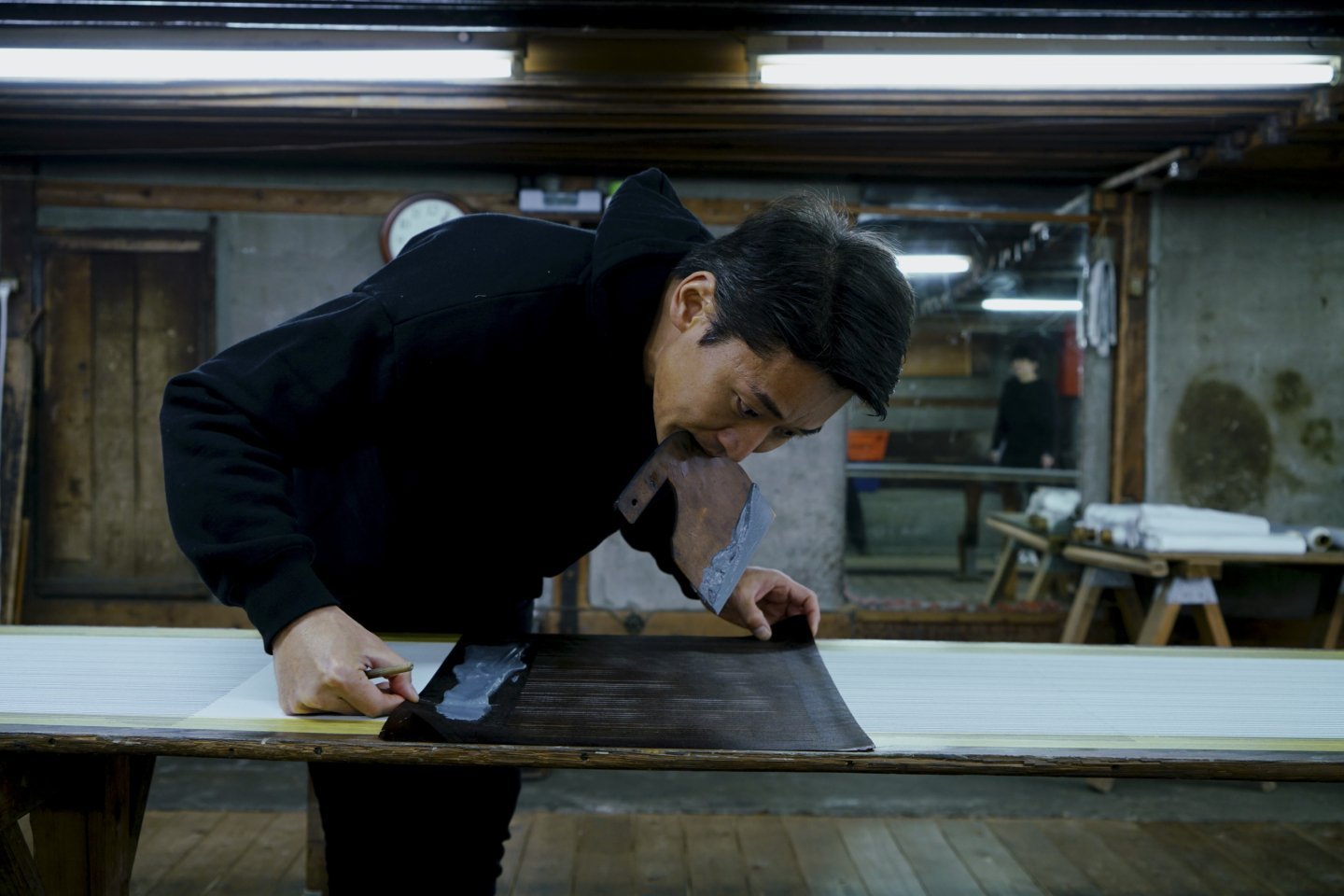 The new world of Edo presented by the fourth generation・Yuichi Hirose
Mr. Yuichi Hirose energetically carries on his activities such as the invention of new patterns and international exchanges. What is his vision of the future? "In the longer history, those who have pioneered the world of traditional crafts are the persons of "exceptional talents every 100 years". I hope to be like them. What I have seen, my experience, and my favorites... The objects in which my life is infiltrating itself and which represent my style. I hope they satisfy customers." These ideas of Mr. Hirose are shown in the original brand "Comment?" (it means "How" in French). We introduced you his scarf.
Same-Komon is one of Komon's patterns representative of Edo, dots like shark scales form an arc. The people considered sharks as magical barriers or amulets because they believed that sharks had the hardest scales. The innovative item that seems to represent the fusion of the past and the present. Discover the world of Edo Komon presented by Yuichi Hirose.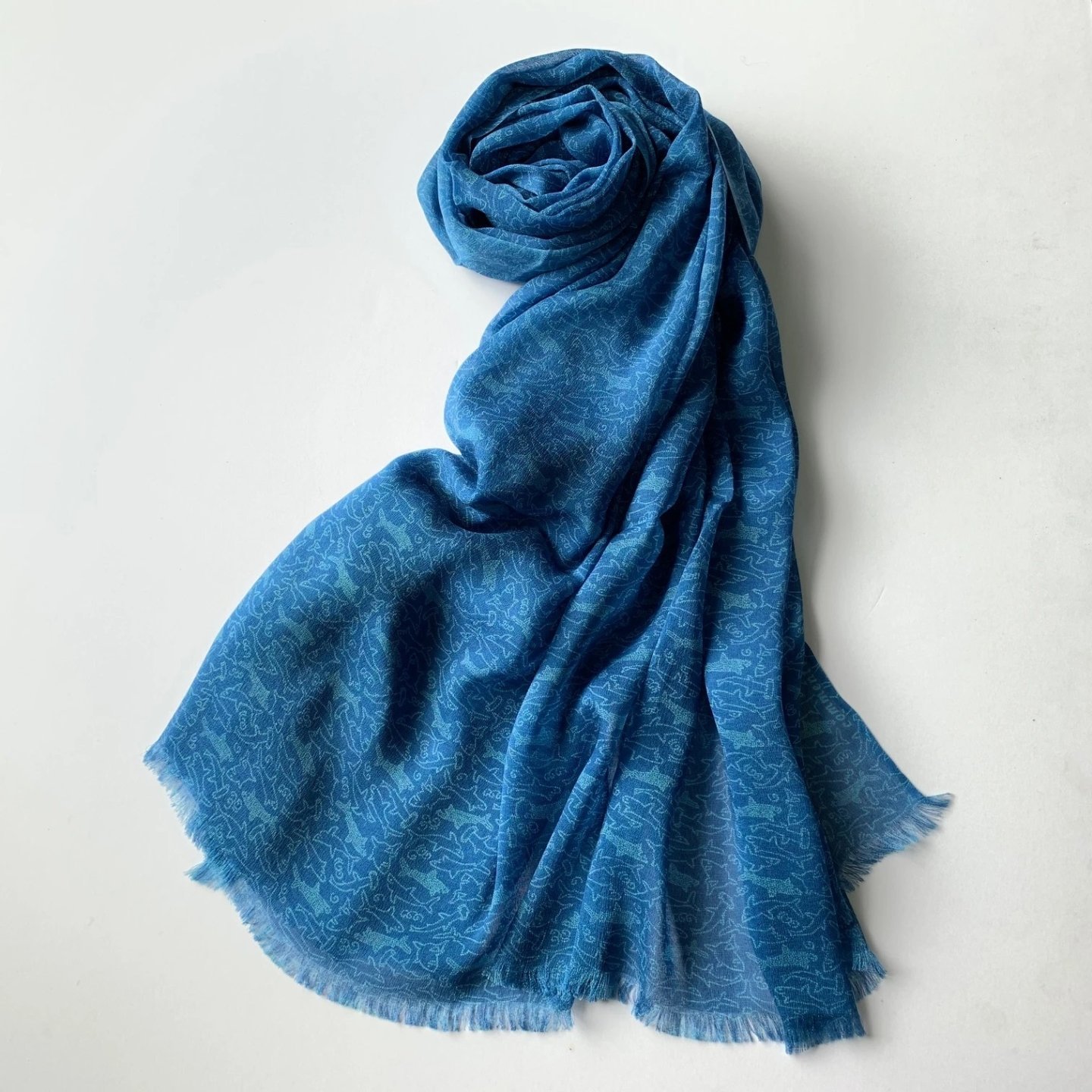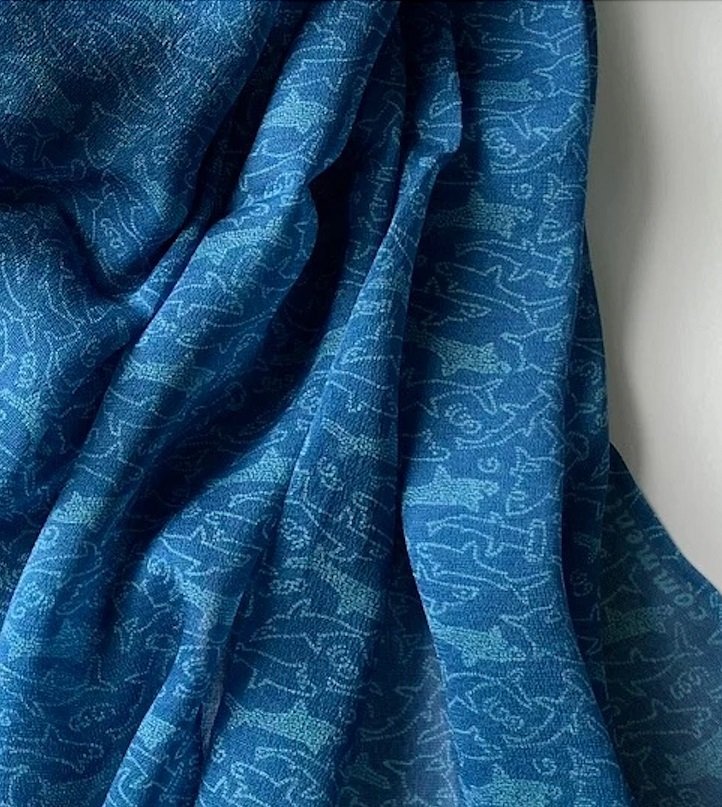 Hirose Dyeworks Online Catalog 「silk scarf "S H A R K" blue 」
Photos of the roll of clothes and Yuichi Hirose by Satomi Yamauchi
This article was originally provided by EDO TOKYO KIRARI PROJECT (March 17, 2021).