State-of-the-Art Disaster Preparedness Training Through VR
Eleven years have passed since the Great East Japan Earthquake. Prone to natural disasters, Japan is focusing on efforts to prevent and mitigate disasters in preparation for the future. As part of this, VR disaster preparedness training is currently attracting attention and seeing increased use. In this article, we explore how cutting-edge disaster preparedness training changes people's awareness and what impact it has on both Japan and the rest of the world.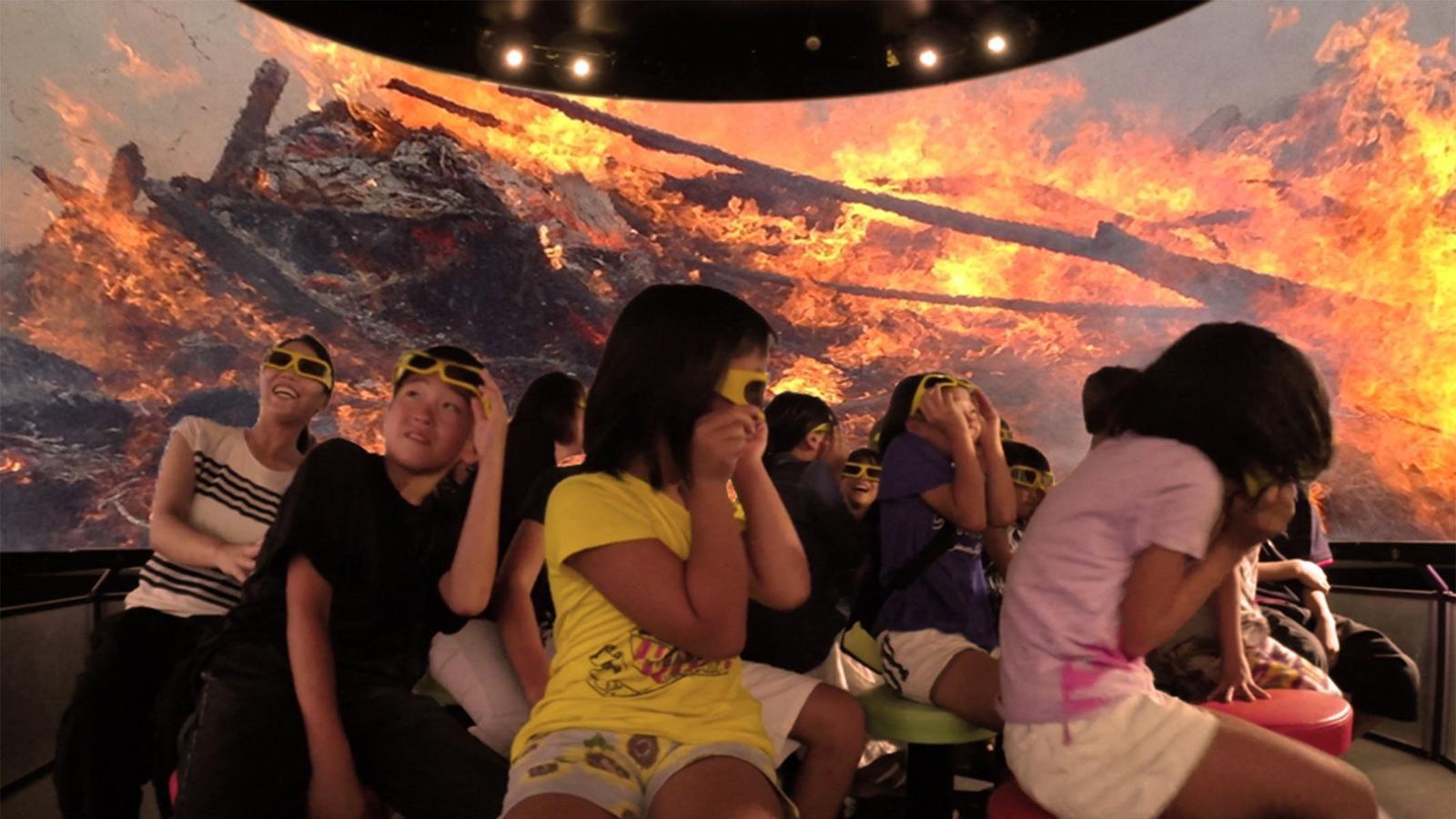 Experiencing Disasters Through VR Helps Naturally Develop Knowledge for Prevention
Packed densely with urban facilities and residences, Japan's capital is also at great risk of disaster. To minimize the damage caused by such disasters, the Tokyo Metropolitan Government is focusing on strengthening disaster response capabilities and cooperation through not only public assistance, but also calls for its citizens to practice self-help to protect their own lives and mutual assistance to protect their communities.
Disaster preparedness training is essential in conveying the importance of self-help and mutual assistance. Many have an old-fashioned impression that such drills involve listening to a firefighter giving a lecture on the school grounds, but now those utilizing VR are attracting attention and opportunities for its use are on the rise.
Tanaka Denki Co., Ltd., which has a disaster drill showroom in Akihabara, has collaborated with Rikei Corporation, a VR production company, as well as PBsystems, Inc., developer and operator of the 3D VR theater 4DOH, to sell, rent out, and increase participation in their disaster prevention VR programs that make use of VR headsets and their 4DOH disaster prevention training.
In the disaster prevention VR programs, trainees wear VR headsets and use controllers to decide on an evacuation route and head towards an emergency exit as virtual scenes of fires and earthquakes unfold before their eyes. The images are so intense that trainees cannot help but get lost in the VR world, staying low to protect themselves from smoke and being startled by huge fires and explosions.
VR training is better able to represent the difference between gray smoke and more toxic black smoke during fires than traditional disaster drills, and trainees can learn how to evacuate depending on the color of the smoke. And in landside training, participants can experience the reality of muddy waters rushing by at tremendous speeds that only VR can mimic.
Another advantage of the disaster prevention VR training is that it can easily be done anywhere and even for just one person, as long as you have a computer and VR headset. The companies have received an increasing number of inquiries due to COVID-19 as large groups have been unable to gather, and the training has seen an increased scope of use.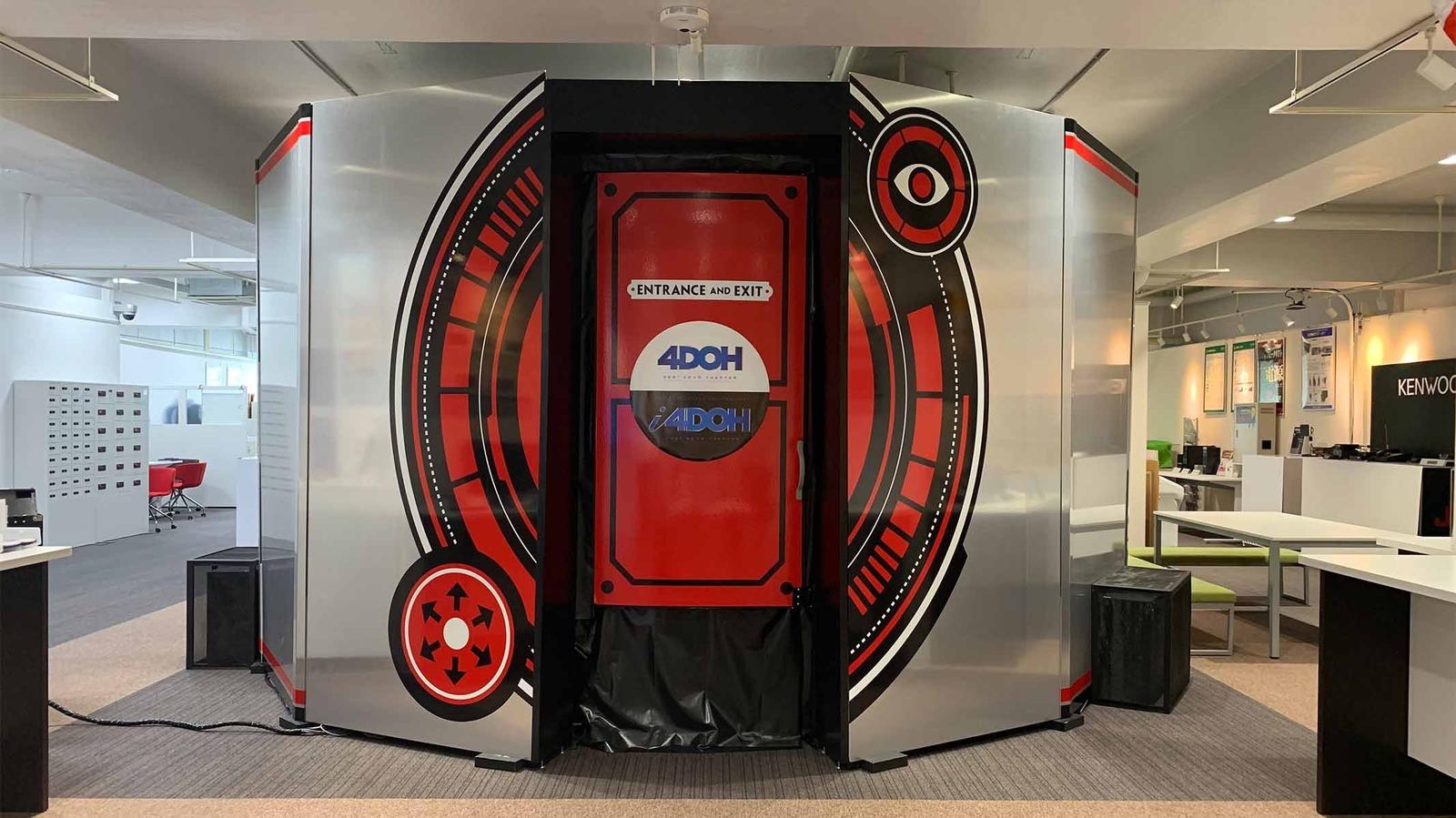 VR Experiences with Family and Friends! A Chance to Contemplate Mutual Assistance
Disaster drills that use the 360-degree 3D VR theater 4DOH encircle participants with 3D images on all sides, with surround sound and floor vibrations creating a realistic experience that simulates fires and torrential rains to teach disaster prevention and evacuation methods.
Participants give the realistic disaster drills high marks, saying, "The images of the mudslide were powerful and shocking," and "I didn't think smoke would come down so low in an actual fire."
Besides the powerful VR images, the drills also provide trainees with the opportunity to contemplate mutual assistance with those around them as they can be done in groups of several people.
While people refer to Tokyo as though it is one single place, the types of disasters that can be expected and evacuation methods will differ depending on the area, with some spots more prone to earthquakes and others landslides. That is why the companies are planning to produce area-specific VR footage moving forward to provide more regionally focused disaster drills.
These VR training videos have also been translated into other languages including English, Chinese, and Vietnamese, and are being used in disaster drills for foreigners living in Japan. They also hope to roll out their translated VR training overseas in the near future and have it serve as a tool for disaster drills across countries.
This cutting-edge VR disaster preparedness training, a unique product of Japan as a country prone to earthquakes, torrential rain, and other natural disasters, may help transfer knowledge on disaster prevention not only domestically but internationally as well.
The Tokyo Metropolitan Government has released their Tokyo Virtual Hazard series of VR videos that lets people experience how to prepare against wind and flood disasters. The three videos on river flooding, landslide disasters, and floods caused by storm surges each consist of two parts: a disaster experience and a disaster preparedness learning experience.
Moreover, the Tokyo Metropolitan Government is promoting efforts to utilize DX in crisis management. In addition to using AI for infrastructure management to speed up disaster responses, they are also working to build an operations system for those who may face difficulty returning home in the event of disaster that uses GPS to collect data on congestion levels for roads as well as temporary accommodation facilities, identifying risks for crowd surges.
They also plan to create a flood simulation with a digital twin. To prepare for major floods in the future, the aim is to generate a disaster using a 3D model of the city to simulate the speed and depth of flooding, evacuation guidance, and other factors, incorporating the results into their disaster prevention policies. Other initiatives include those for the city's outlying islands, with plans to install live cameras at each port and use drones to quickly identify underwater damage in the event of a disaster.
The Tokyo Metropolitan Government is conducting its first review in 10 years of expected damages from an earthquake anticipated to hit the Tokyo metropolitan area in fiscal year 2022, and intends to further strengthen its disaster prevention measures based on those results.
TOKYO VIRTUAL HAZARD
https://www.youtube.com/playlist?list=PLadJpYbRE9RaOnh4lHaV2XOIrntUnPtWg
Interview and writing by Onodera Fukumi
Photos courtesy of Tanaka Denki Co., Ltd.
Translation by Amitt