Communal Space Offering a Seamless Blend of Food, Fun, and Work
Eat Play Works is a communal space that affords a new approach to working life for business professionals. Yet, it has also grown to be a place where, in addition to those in commercial and more creative industries, local residents and people from all walks of life can gather.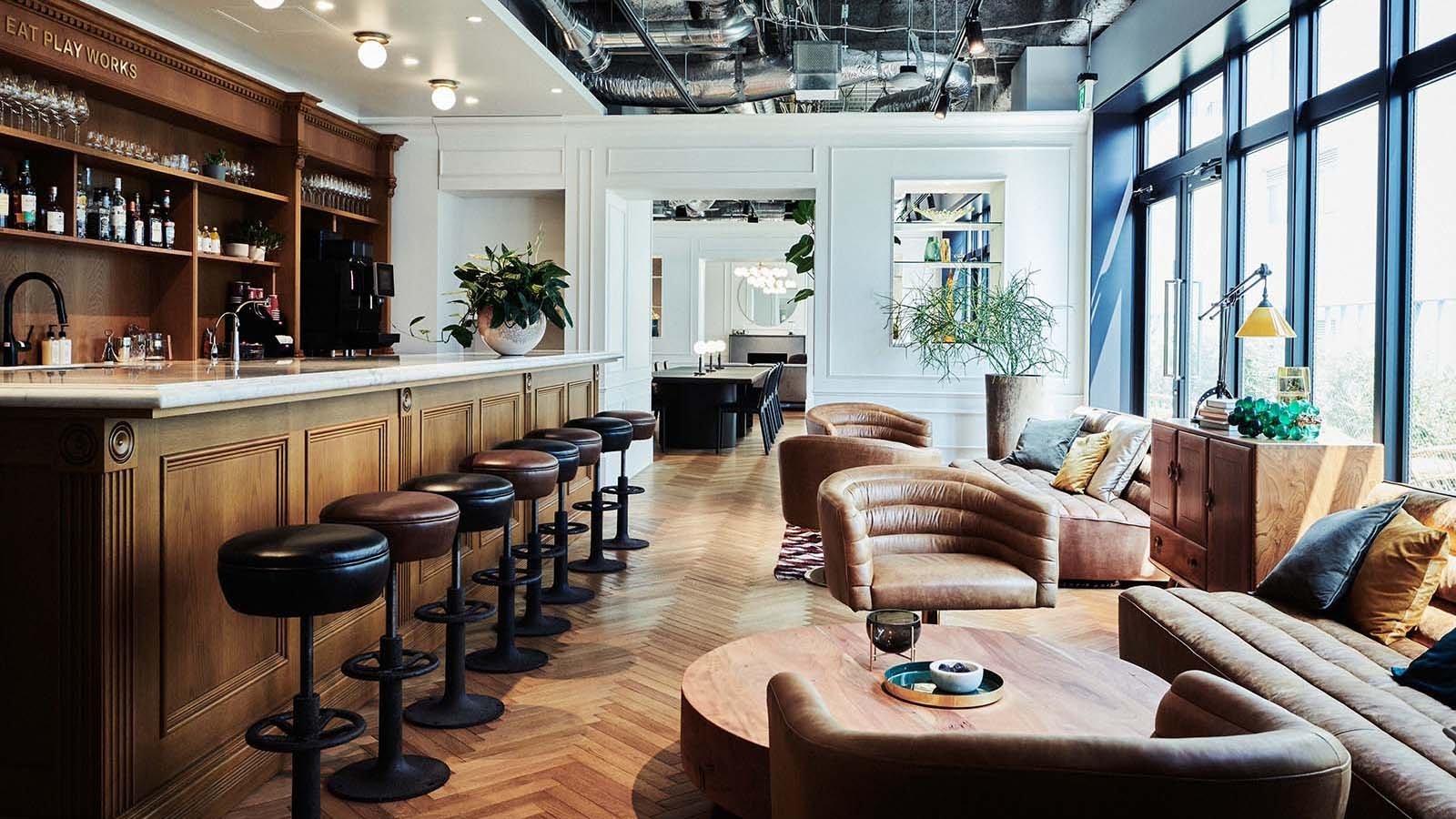 Conveniently located One Minute from Hiroo Station
As the ways people work grow more diverse with the push for workstyle reform and the COVID-19 pandemic, remote work is beginning to take hold . This newfound freedom for individuals to choose where to work in a way that fits their lifestyle has seen more and more eyes turning to shared workplaces and coworking spaces as an option outside of the home or the office.
Eat Play Works, which opened in Tokyo's Hiroo district in 2020, is a complex that blends together food, fun, and work. The first two floors offer a selection of restaurants, the third and fourth are made up of a dedicated Member's Lounge for members and their guests, while the fifth and sixth floors are comprised of private office spaces.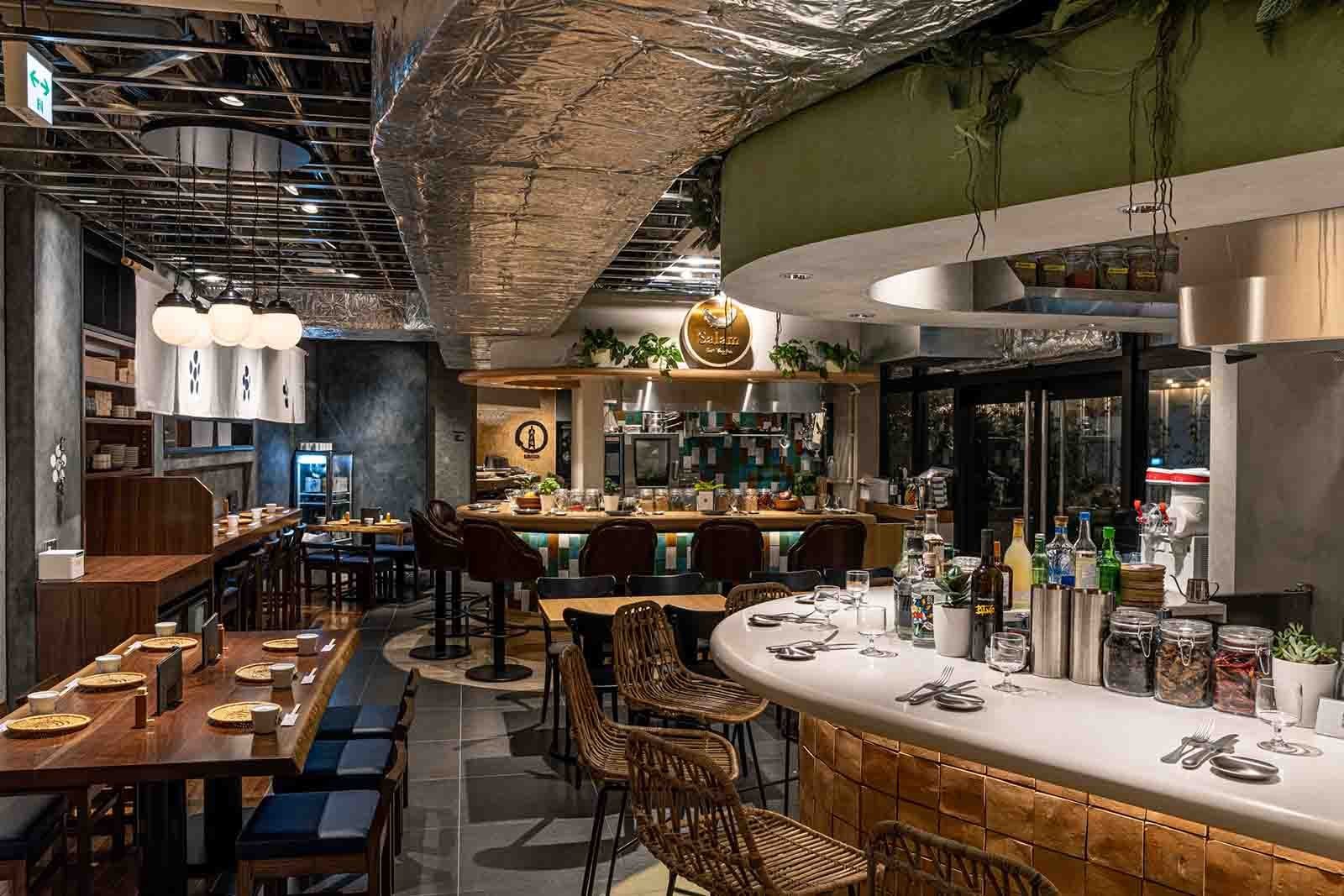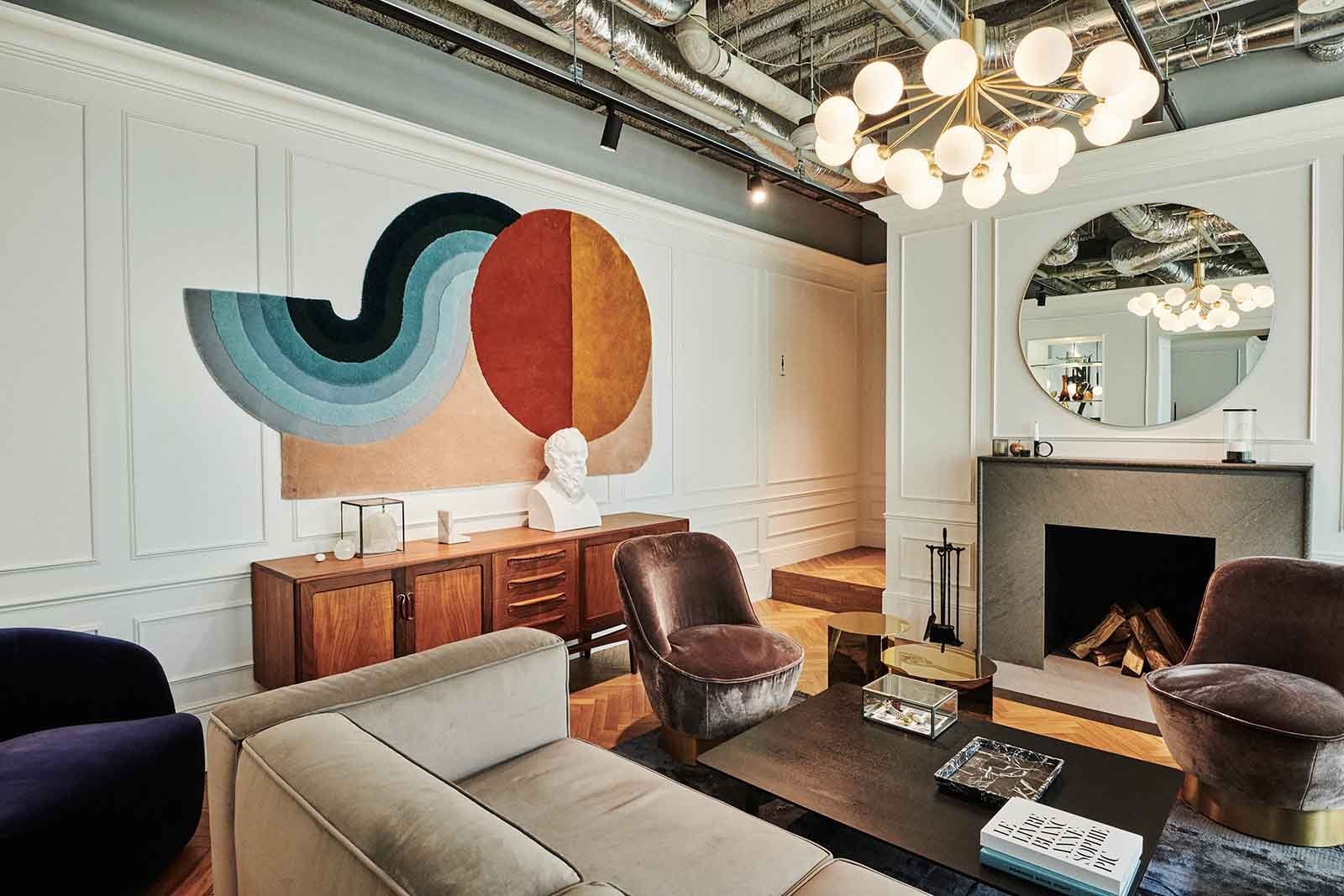 A Community of Distinguished Members
Salt Factory Inc. (Tokyo) is the general producer of Eat Play Works and manages the offices on the third to sixth floors. Nomura Saeko, the company's PR manager, explains how Eat Play Works came about: "After the CEO of Eat Play Works, Inoue Morio, launched a restaurant at Soho Farmhouse, run by the private members' club Soho House in London, he wanted to open up an establishment that would serve as a cultural epicenter in Japan as well."
"Eat Play Works' members range from regular business professionals to freelancers and entrepreneurs. And because we're located in Hiroo, which is home to a lot of foreign residents, we have members who've come from overseas, Japanese members who grew up abroad, and those who have international work experience, so you can hear English being spoken in the Members' Lounge on a daily basis," explains Nomura.
The services provided are designed to offer a relaxed and comfortable environment for members of such diverse backgrounds. Starting with the basics, the third to sixth floors are equipped with all the essential working amenities, including unlimited Wi-Fi, accessible 24 hours a day.. Staff members are also on hand weekdays from 10:00 a.m. to 8:00 p.m. Members can choose to enjoy their meals at the restaurant in the Members' Lounge, and are free to attend on-site events at no additional cost. Staff members have been known to act as intermediaries and help facilitate business connections on occasion.
Eat Play Works values local residents just as much as its members. The restaurant floors, which are open to the public, have become a place locals can retreat to. There are also events held in the fourth-floor lounge that are open to non-members as well, such as yoga and meditation programs (subject to a fee).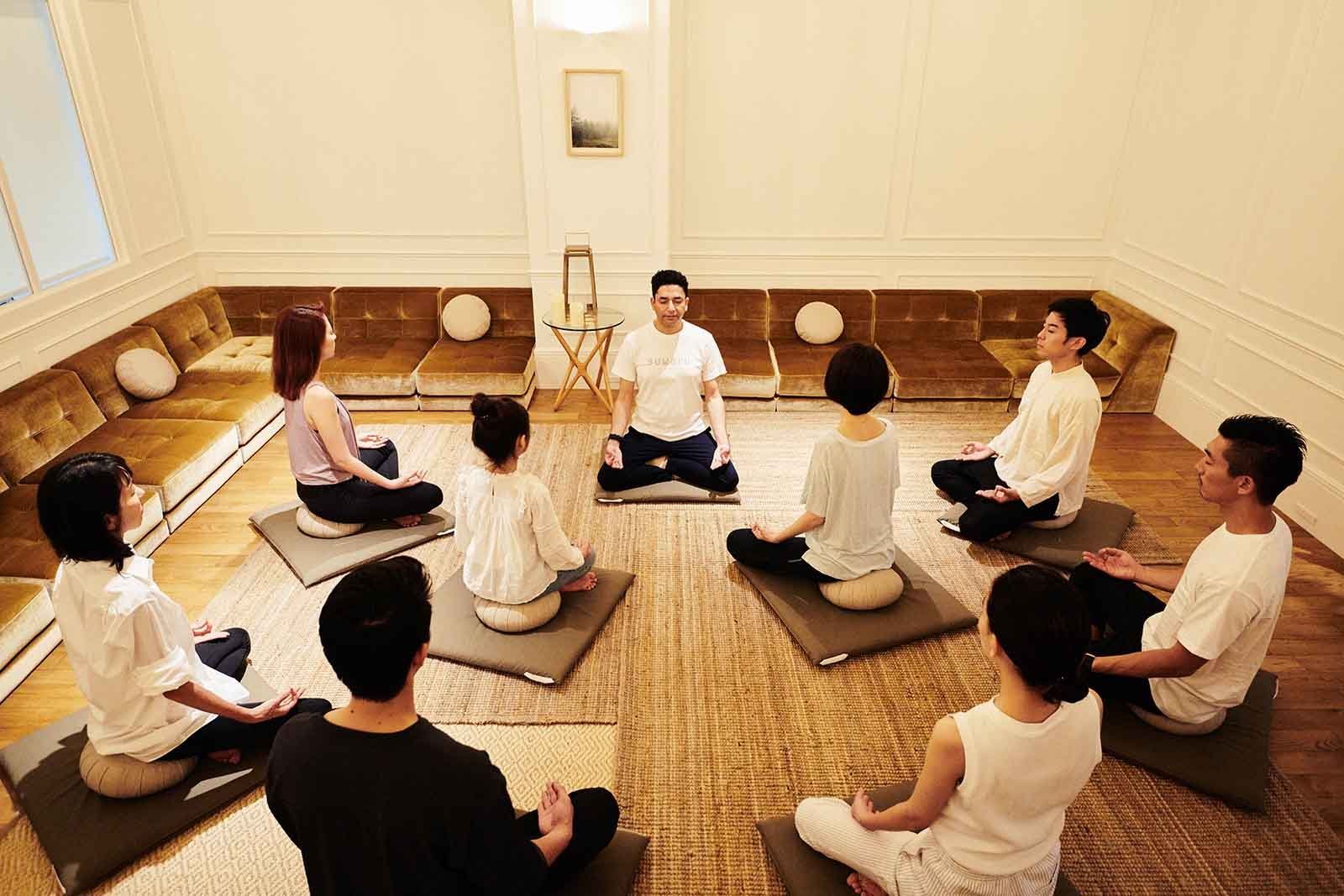 A Working Life that Works for You
"We get event ideas and other suggestions from our members, and even have the chance to work with them sometimes. We want to get more and more members involved and build a thriving community in an organic way. We also have a number of different events based around wellness in the works," says Nomura.
Wellness is an area expected to attract increasing attention moving forward, and is of particular interest to business professionals thanks to the benefits it offers in leading a physically and mentally healthier life. In fact, a men's wellness event the company held in March 2022 drew a crowd of nearly 150 people.
As a place where food, play, and work come together, Eat Play Works makes it easy to find a work-life rythym suited to your own needs, be it practicing yoga and meditation before or after work, or working while indulging in dishes from famous restaurants. With plenty of opportunities to interact with a myriad of people, you can expect communication to flourish.
Flexible office spaces like Eat Play Works are on the rise. According to Xymax Real Estate Institute Corporation's Flexible Office Market Survey 2022, there are 1,080 flexible office spaces within Tokyo's 23 wards, 268 of which opened in 2021. As remote work and other diverse ways of working continue to expand throughout Tokyo, the number of flexible office spaces will only continue to grow.
Interview and writing by Abe Kimiko
Photos courtesy of Eat Play Works
Translation by Amitt