BaBaBa - The ICT Infrastructure-Backed Studio Drawing Attention
In April 2021, the "case study studio" BaBaBa opened up in Tokyo's Takadanobaba district. A multi-purpose space that puts on events bringing different regions together through advanced information and communications technology (ICT), the studio is at the center of much attention.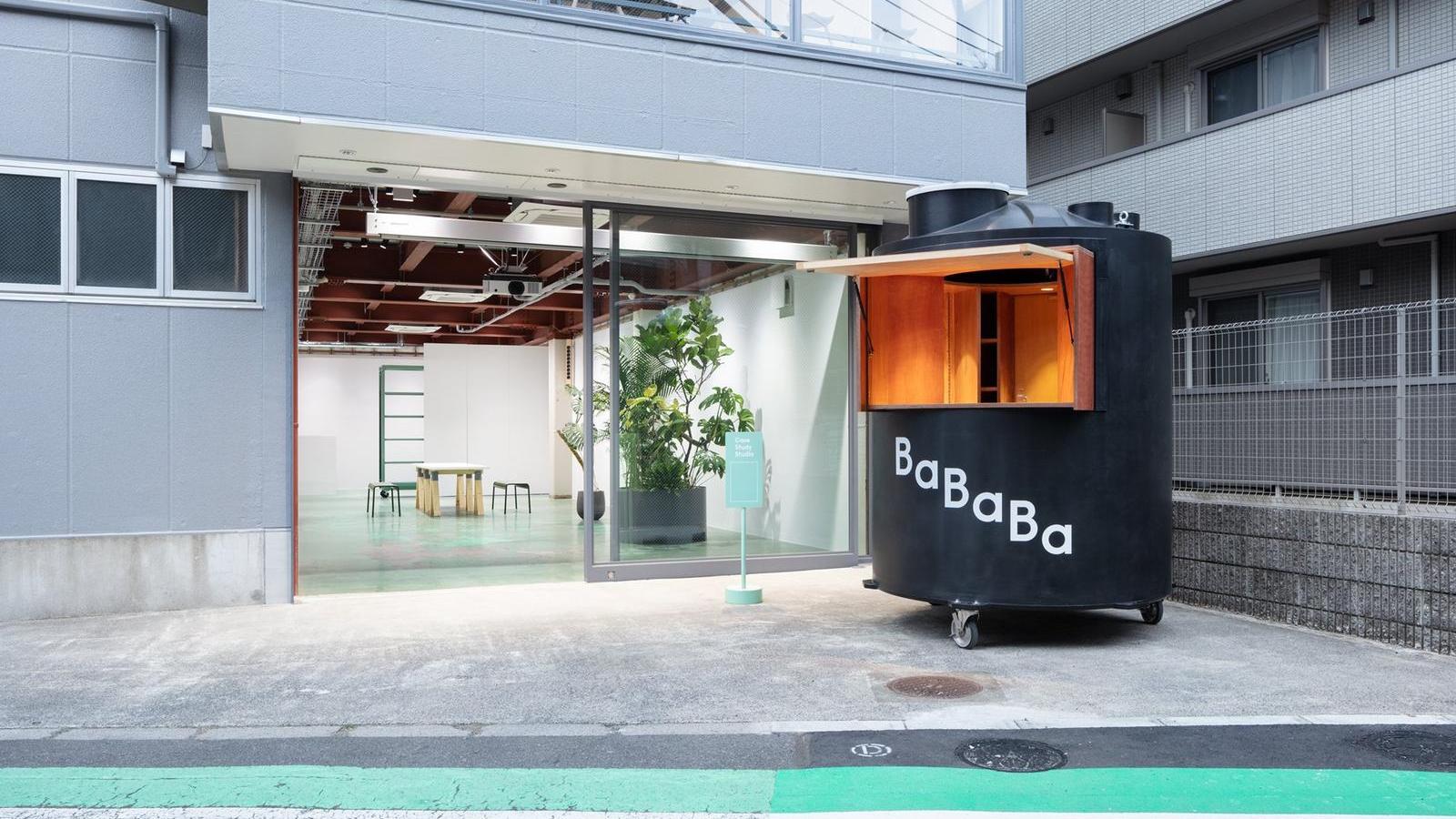 A Space for Unique Ideas One Year in the Making
The idea behind BaBaBa came from under design  Co., Ltd., a telephone-line construction company founded in Osaka,1949 that now primarily focuses on building ICT infrastructure and designing office spaces. When they relocated their Tokyo branch in April 2020, they chose a three-story former printing factory in a residential part of Takadanobaba as their new office building. Using the second and third floor for their Tokyo-based operations, they kept the first-floor street-facing space separate, turning it into BaBaBa, an independently planned and operated studio. Kawaguchi Tatsuhiro, CEO of under design, explains why they decided to set up a studio/event space on the first floor rather than use all three stories for their business operations.
"We wanted to showcase our strengths as a telecommunications infrastructure company and design a space that could connect people both in real life and virtually. We didn't want to limit how the space could be used, as might be the case at an art gallery. Over the course of about a year, we worked out our idea of a unique and experimental place for information sharing, and determined how it would differ from the kind of large-scale art promotion projects that large companies are involved in."
Nagasaka Jo (of Schemata Architects), known for his work designing storefronts for Blue Bottle Coffee, was asked to take on the renovation. Nagasaka was able to leverage upon the atmosphere of the run-down printing factory, from its peeling floor paint to its exposed piping, and turn it into a space perfectly suited to the experimental vision Kawaguchi had in mind.
A Life-Sized Venetian Connection
Even though the space was ready, the COVID-19 pandemic showed no signs of abating following its outbreak in spring 2020, and managing a space intended for people to gather grew difficult. Considering the best course of action, under design ended up using their ICT systems to help remotely set up the exhibition at the Japan Pavilion of the Venice Biennale,  which Nagasaka, who had handled the studio's renovations, was involved in; this ultimately sparked the idea to use BaBaBa as a satellite hub.
"We set up a continuous telecom connection between the venue in Venice and Takadanobaba. We asked the staff on the other end to wear smart glasses equipped with cameras we had sent from Japan and projected what they were seeing on site and working on in real time onto a screen here at BaBaBa. The Japanese artists who normally would've gone to Venice in person were able to provide instructions to the Venice staff as they watched. We thought it would be interesting to show how this experimental method of setting up the exhibition would tie together with architecture, the theme of the Japan Pavilion, and that led to our first commemorable exhibit at BaBaBa, 'Dear Takamizawa House.'"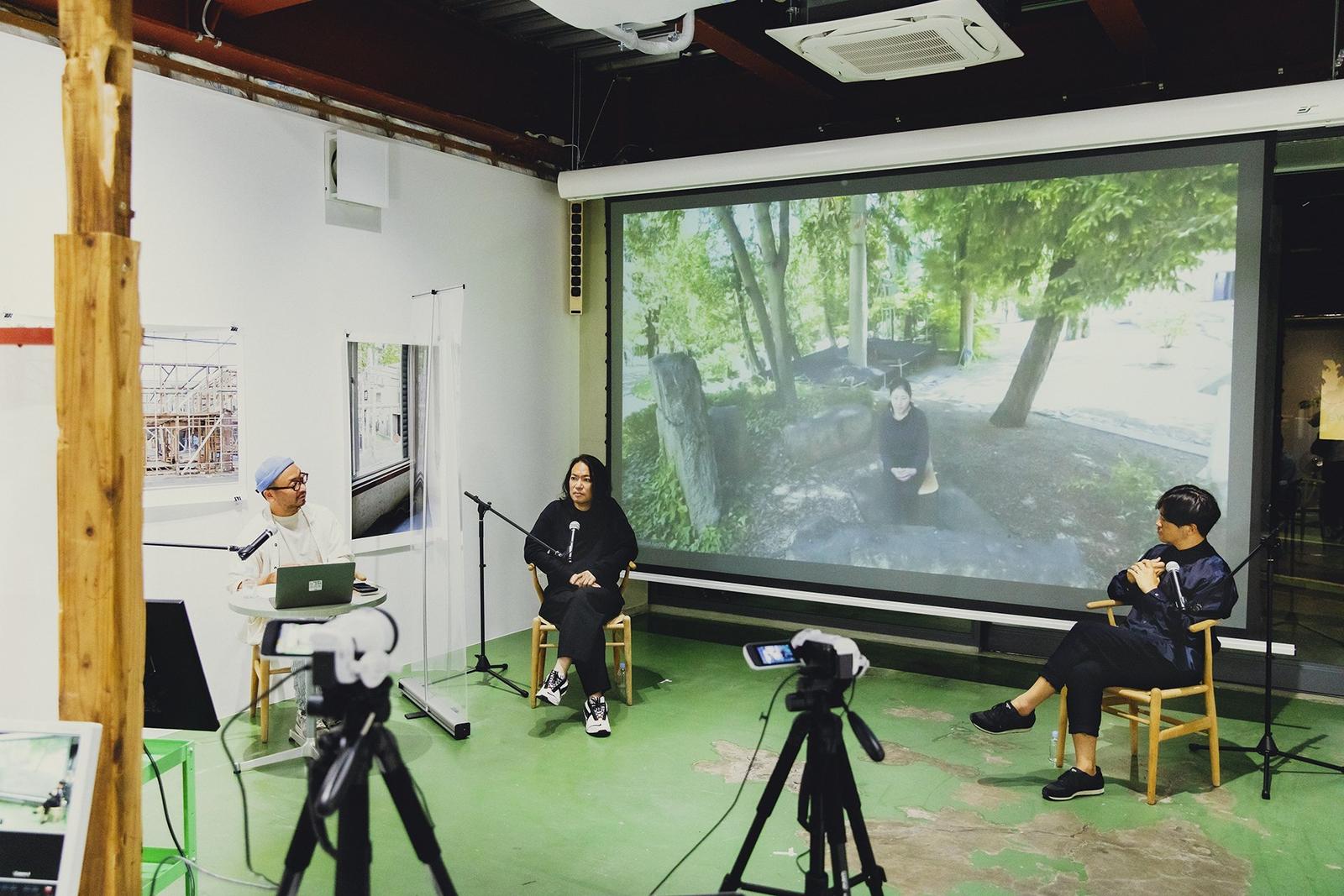 High-Level Co-Creation Between Tokyo and the World
In November 2021, under design held an event called the "Kanai Kougei  Annex" together with  Oshima Tsumugi, the titular dye studio that specializes in dyeing woven silk fabric, a traditional craft from the Amami Islands southwest of Kyushu. Connected via the Internet, they projected video images from the dye studio onto a screen at BaBaBa and used the garage space to hold a workshop on mud dyeing, the traditional method of dyeing the fabric. They also started a blog-style online journal to help convey BaBaBa's concept and create a mechanism to tie the information they share to the real-life exhibition space.
Imai Takanori, Director of BaBaBa, has this to say:
"We don't want to see real-life places lose hold as the Internet starts to take precedence. Instead, we're looking for ways in which online information and the experiences that are only possible in person can continue to have equal value. On top of that, if we're able to connect BaBaBa with remote locations through ICT technology, then we'll be able to achieve a high level of co-creation with manufacturers and studios, whether they're in the Amami Islands or overseas."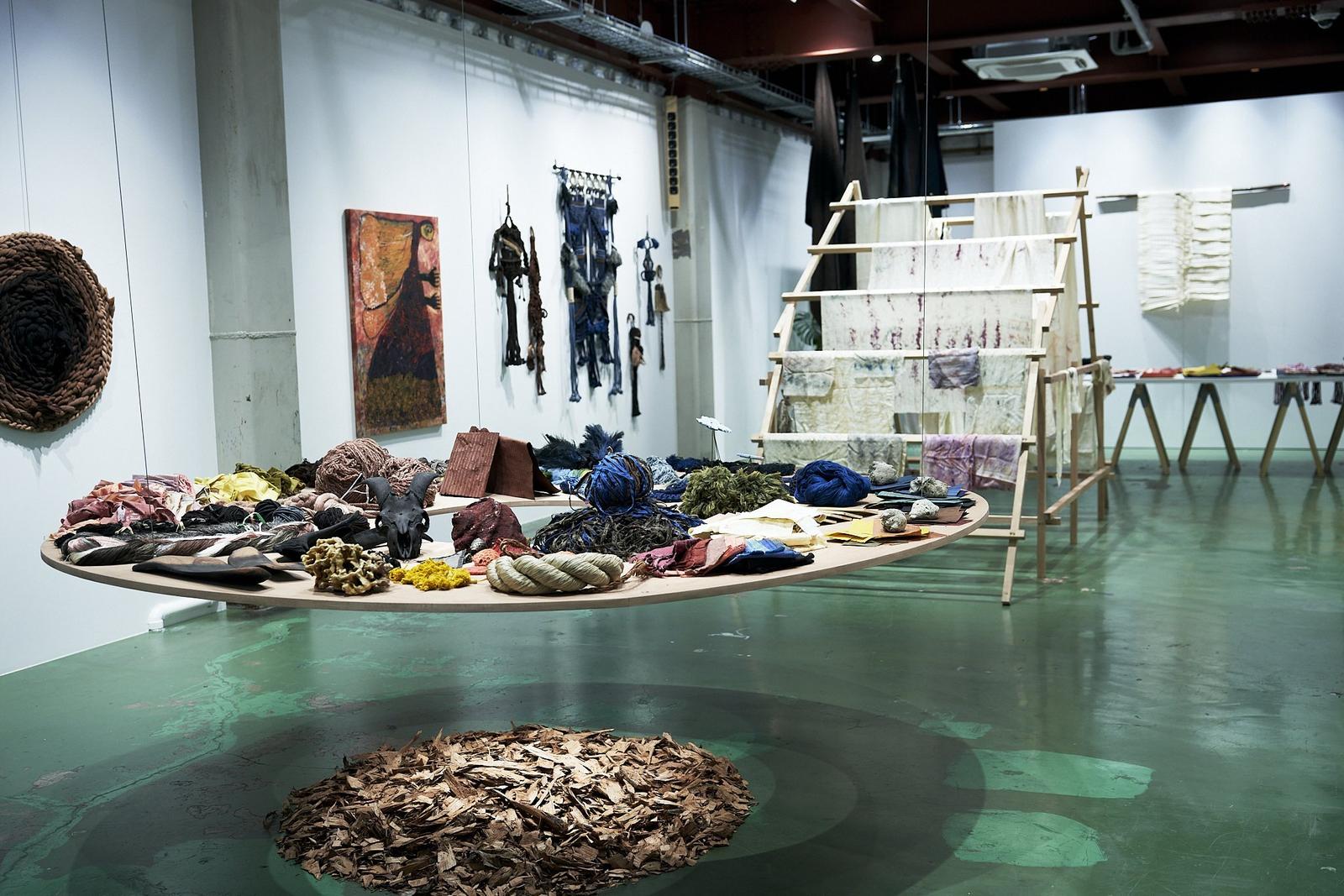 BaBaBa has enabled life-sized real-time communication by combining video equipment that supports large screens with advanced streaming technology. The glass walls at the entrance let passersby take a look inside, drawing their attention, and it was not long before the studio came to be known as a space open to the community. They have managed to put on an array of events, from those neighborhood kids can participate in, to a collaboration with a research lab from a local university. By sharing information through virtual events, the real-life space, and their online journal, BaBaBa has become a place where new ideas can take root.
BaBaBa
Address: 2-5-15-1F Shimo-Ochiai, Shinjuku-ku, Tokyo
TEL: 81-3-6363-6803
https://bababa.jp/
Interview and writing by Iwasaki Kaori
Translation by Amitt