The Miniature Universe of SMALL WORLDS TOKYO, a Hit for SDGs Education
SMALL WORLDS TOKYO, a miniature theme park located in Tokyo's Ariake district, is garnering attention for its educational programs, tailored to school groups, that teach about the SDGs, technology, and international understanding.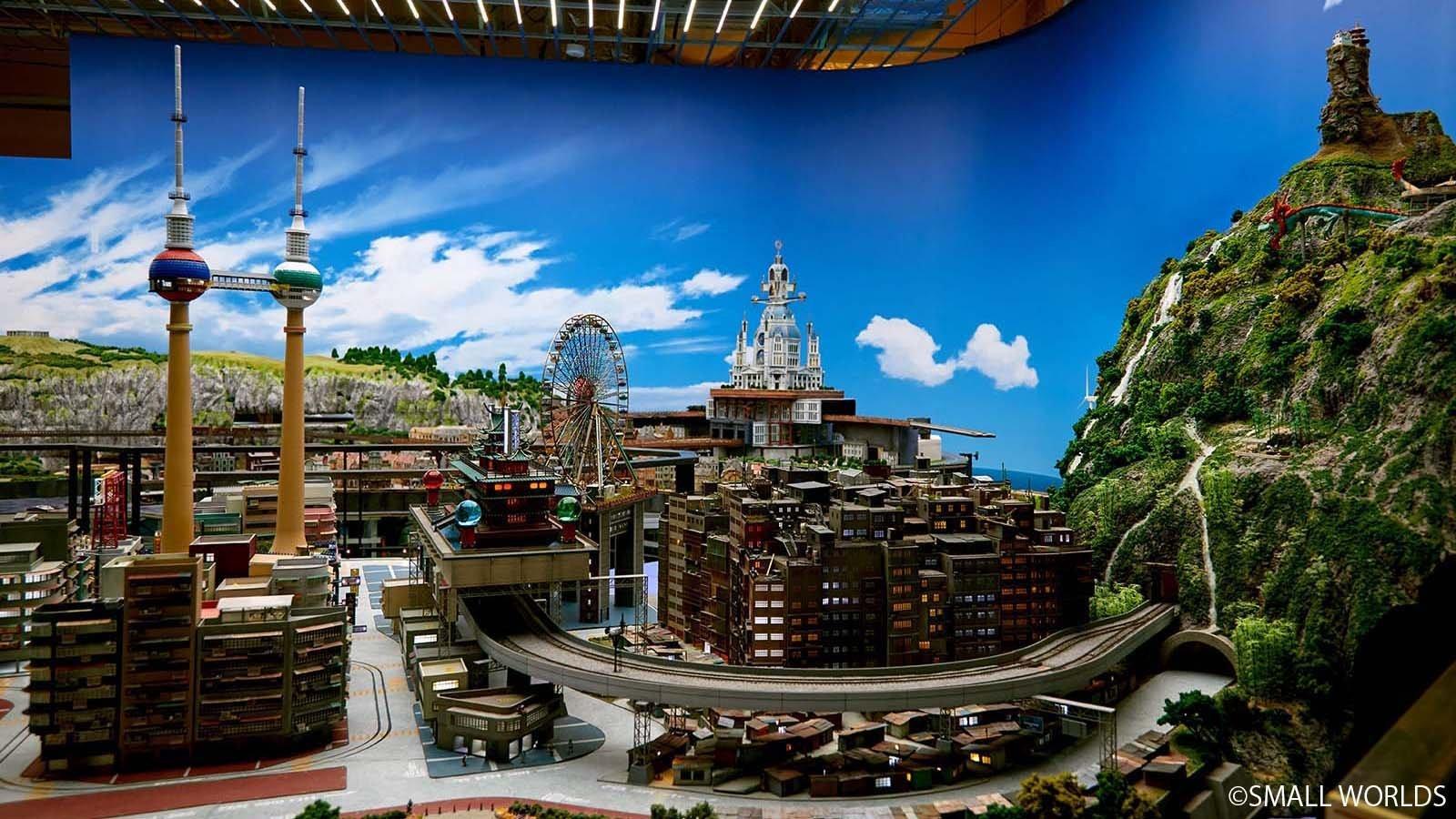 Programs Joined by 3,000 Students Every Month
SMALL WORLDS TOKYO  is one of the world's largest indoor miniature theme parks, featuring a tiny version of the world, 1/80 the size of our own, that spans 8,000 square meters. The park is split into six different areas, including the "Global Village," inspired by Industrial Revolution-era Europe and Asia with dragons and other fantasy elements scattered across the cityscapes, and the "Space Center," where visitors can watch a shuttle launch up close.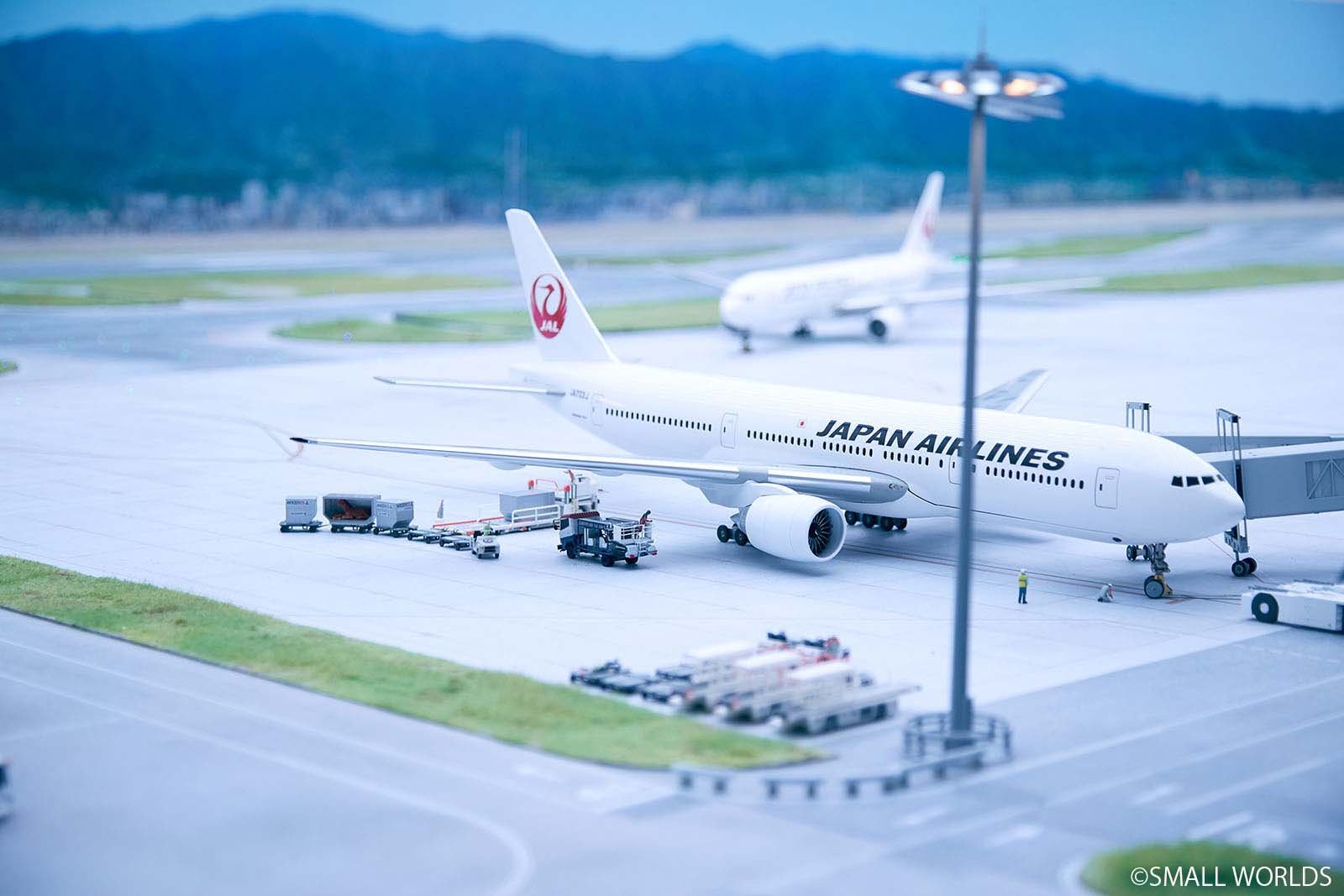 SMALL WORLDS TOKYO was designed around the concept of inquiry-based learning and offers educational programs that have been well received by school groups. The park has seen about 3,000 students come for these programs every month so far in 2022, be it on a field trip or as part of a larger excursion.
The programs cover a wide range of topics, including "Exploring the SDGs," "Career Exploration," "Manufacturing," "Programming," "Cutting-Edge Technology," and more. In addition, the park offers combinations of different programs as well as custom content tailored to each school based on grade level, academic background, and field of specialty. English-speaking staff are also on hand, and most of the programs are available in English.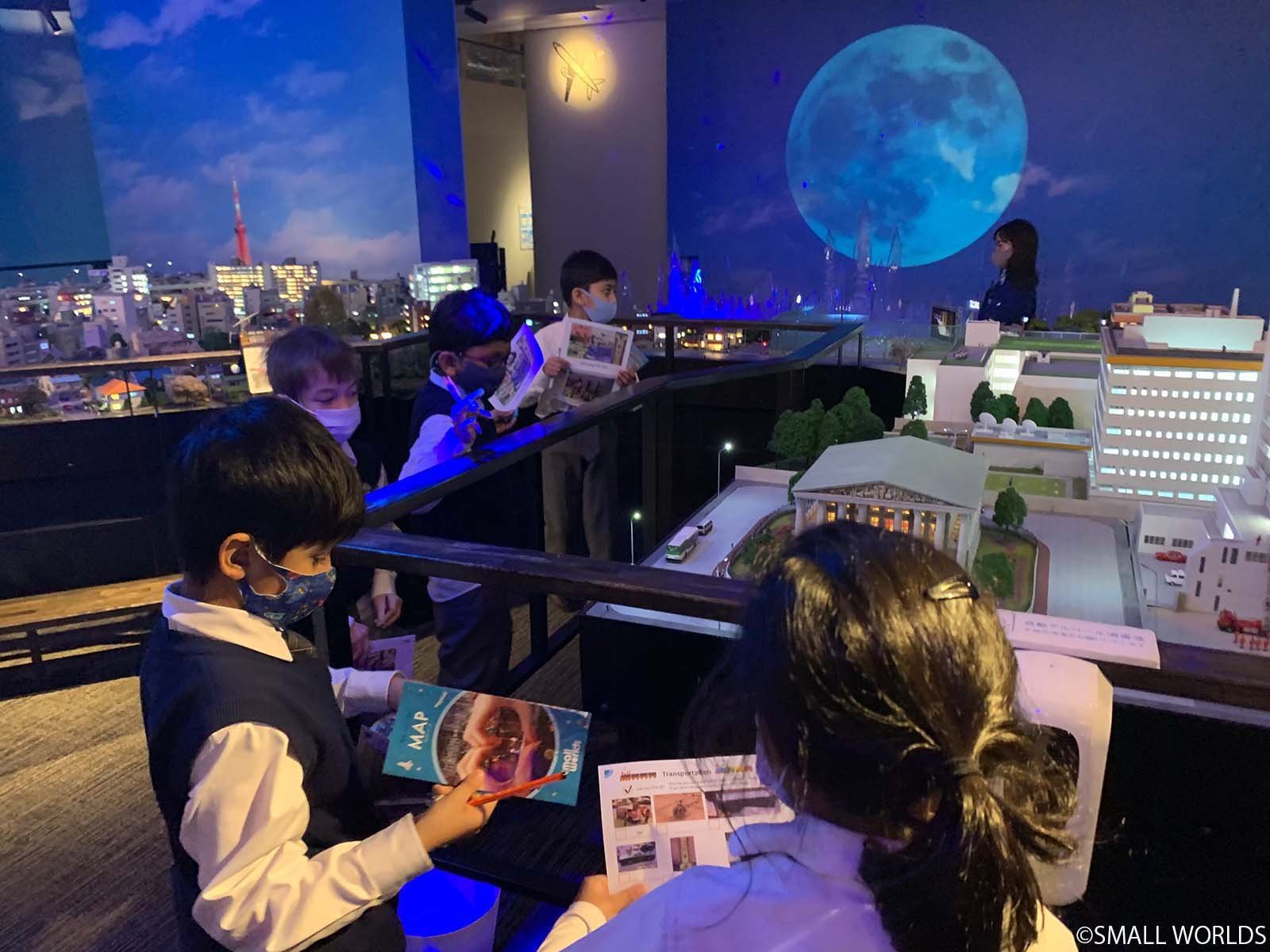 A Micro Model for Achieving the SDGs
In the "Quiz Rally - Discovering the SDGs" program, part of the "Exploring the SDGs" series, students first receive an explanation on what the SDGs are all about, before touring the park and searching for SDG initiatives scattered throughout the miniature world for the quiz. At the end, students are given the answers along with explanations, encouraging them to think about what actions they themselves can take toward the 17 goals.
The programs also focus on improving output, a skill that Japanese people are said to lack, by having teams of students discuss and present on social issues and SDG initiatives they have uncovered besides the quiz answers. A team might, for example, describe a scene they found in the miniaturized world that would be more comfortable for more people if Goal 5 (Gender Equality) was achieved.
Many of the SDGs can be hard to grasp with just a verbal or written explanation, but SMALL WORLDS TOKYO's top-down view makes things easy to understand visually. Many of the teachers who chaperone the trips to the theme park say that these programs "help students develop a bird's-eye view of the world."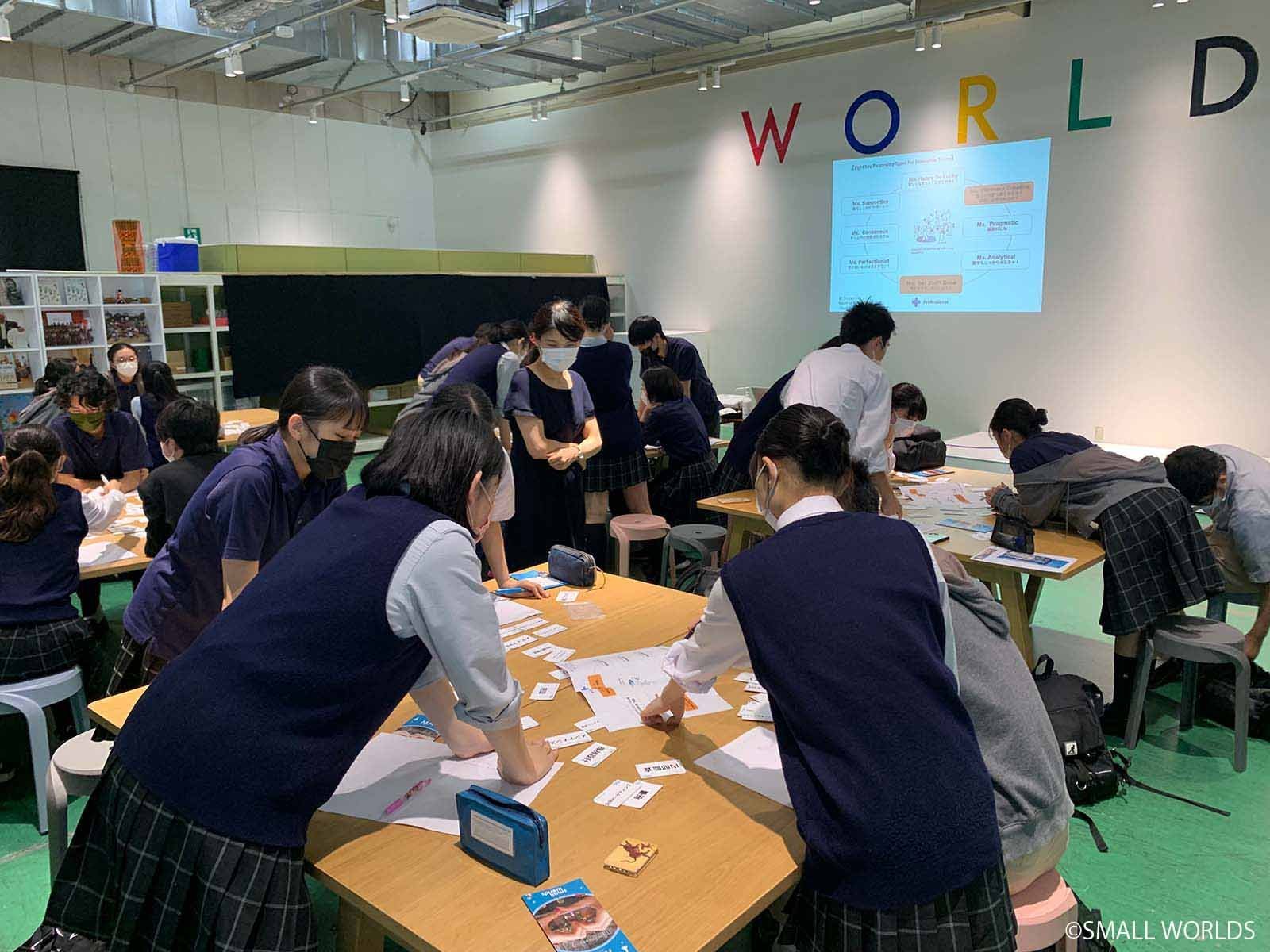 Developing Skills for the Future through Hands-On Programs
Japan is shifting from a "membership model" of lifelong employment in which fresh graduates are hired with no clear job description to a "job-based" system that makes better use of individual employee's strengths and expertise. To succeed under this new dynamic, children need to discover their likes and strengths and develop those skills that will be essential to the future: creativity, problem finding, problem solving, resilience, and the ability to get things done.
Takemura Makiko, park director, says, "Children's interests lie all over the place. Some incessantly watch the miniature makers at work, some are drawn by the different scents around the park, and some just watch the rocket until they leave. It doesn't matter what it is that hooks them. I just hope that they're able to find something they like that will lead to them becoming a self-directed learner."
Komiyama Rieko, chair of the SMALL WORLDS Education Committee, director of the EdTech app Study Sapuri's Educational AI Research Lab, and an associate professor at Tokyo Gakugei University's Graduate School, where she is involved in educational research, adds, "Schools are great for deepening knowledge by diving continuously deeper into a certain subject. But in order to survive in this era of constant change, you need an ambidextrous approach—combining this 'deepening of knowledge' with the 'pursuit of knowledge,' actively broadening your own cognitive scope. SMALL WORLDS TOKYO is somewhere you can pursue knowledge to your heart's content."
As globalization continues to progress even further, the workers of the future will need to learn to cooperate with people who come from different backgrounds. Deepening your understanding of the SDGs, taking interest in social issues, and developing an international mindset by exposing yourself to a diverse array of values will be key to doing so, and SMALL WORLDS TOKYO is just the place to cultivate these skills.
SMALL WORLDS TOKYO
Location: Ariake Butsuryu Center, 1-3-33 Ariake, Koto-ku, Tokyo
Hours: 9:00 a.m. - 7:00 p.m. (last entry at 6:00 p.m.)
Admission fee: adults ¥2,700; teenagers (junior-high and high school) ¥1,900; children
(preschool and elementary school) ¥1,500
*See website for more details on the school programs.
*Park information and admission fees are as of June 10, 2022.
https://www.smallworlds.jp/en/
Interview and writing by Onodera Fukumi
Photos courtesy of SMALL WORLDS
Translation by Amitt