World-Leading Office Furniture Trade Fair ORGATEC Makes Its Way to Tokyo
ORGATEC, a trade fair for office furniture that began in 1953 in Cologne, Germany, has made its way to Japan for the very first time. The inaugural event, dubbed ORGATEC TOKYO, was held from April 26 to 28, 2022. With this being the first time the event has been held outside of Germany, what sort of impact will it have on the industry?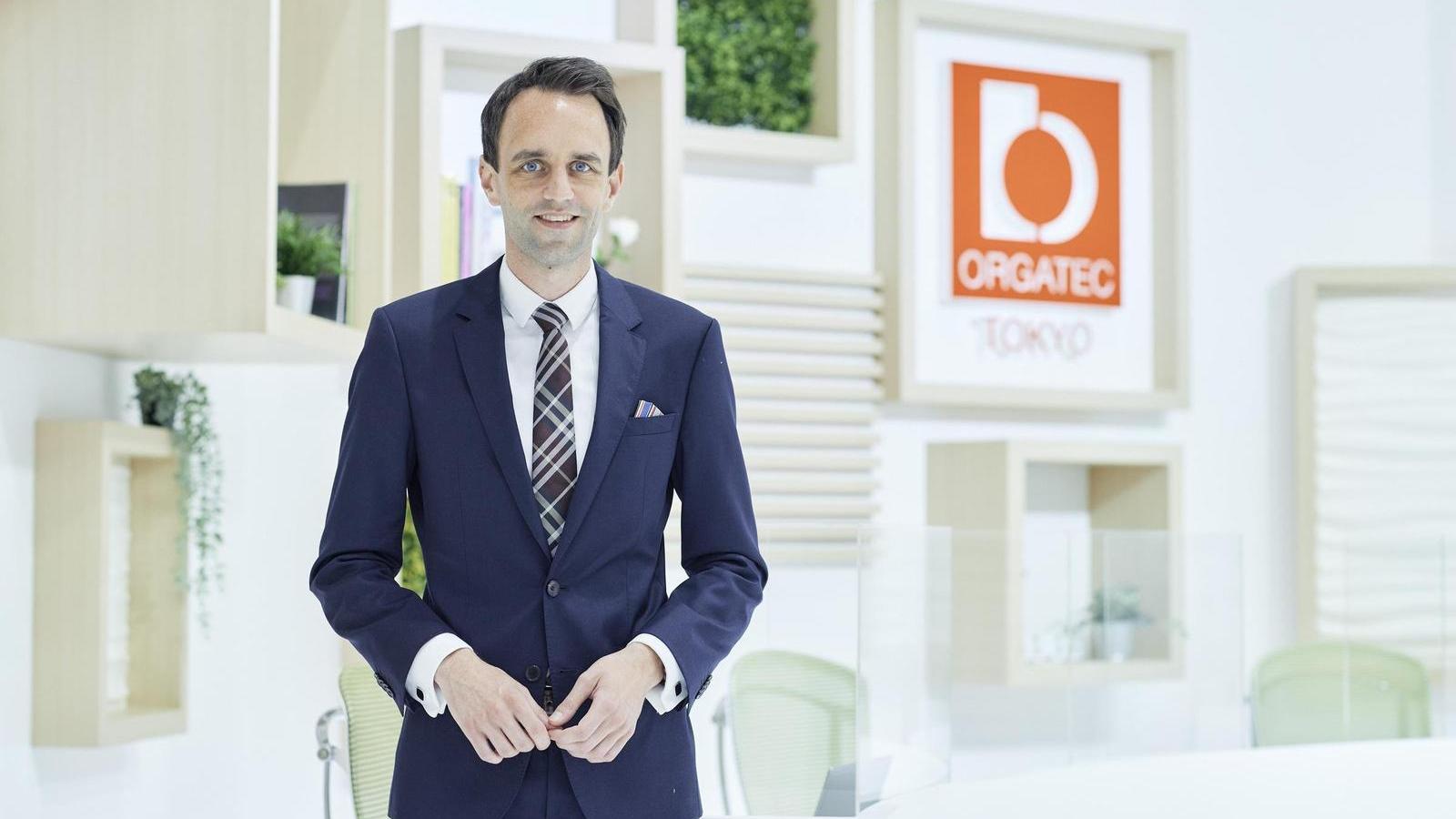 A Market with Unprecedented Potential
Koelnmesse, organizer of ORGATEC, the world's largest international office furniture trade fair held every other year in Cologne, has decided to expand into the Japanese market. This decision led the company to put on a new event, ORGATEC TOKYO 2022, in a joint effort between its Japanese subsidiary and the Japan Office Institutional Furniture Association (JOIFA). We asked Matthias Pollmann, Vice President of Koelnmesse, about the company's intent in holding the fair in Tokyo and their expectations moving forward.
"We actually had a lot of European companies participating in ORGATEC say that if we were to ever hold the fair outside of Germany, to please have it be in Tokyo. Right as we were about to get started with preparations to do so, the COVID-19 pandemic hit. Even three years into the pandemic, we were worried about whether we'd be able to pull it off, so I was honestly surprised to see so many people coming to join us once the doors had opened."
How do Koelnmesse and companies participating from Europe and the United States benefit from holding the fair in Tokyo?
"Asia is a rather tough market for Western companies to break into because of the language and cultural differences. Tokyo, however, is a city with both a well-established culture and fresh new sensibilities—I think that gives companies this sense of unlimited potential."
ORGATEC TOKYO 2022 saw participation from 63 companies representing eight countries around the world (47 companies from Japan, 16 from overseas). This was less than a tenth of the number of companies that participate in ORGATEC in Germany, but included some fresh faces that decided to join the exhibition after learning about the Tokyo version of the event. Clearly, there are high expectations for the city.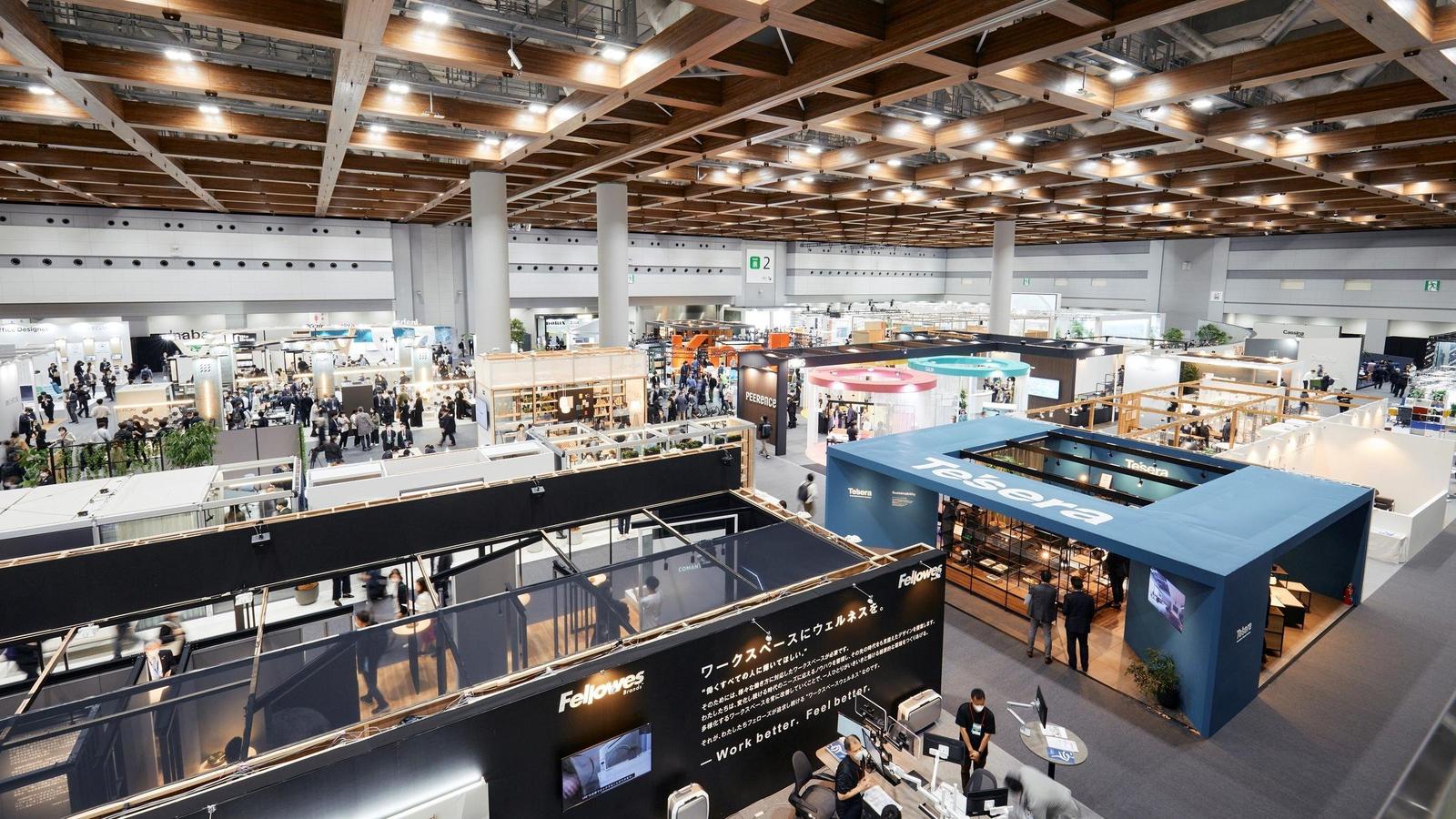 High-Caliber Exhibits that Wowed the Hosts
Pollmann, after taking a tour of the venue, spoke highly of the quality of the exhibits.
"Every booth I saw was full of creativity in terms of how the participants designed their displays around the venue and the presentation techniques they used. This is high-level competition. I've organized a lot of exhibitions across numerous different cities, but I've never managed to put on such a quality event in a first-time host country. It was impressive, as can be expected from Tokyo. I can't wait to see how things will develop from here."
Having built momentum through this initial attempt, Koelnmesse has decided to make ORGATEC TOKYO an annual event held every April.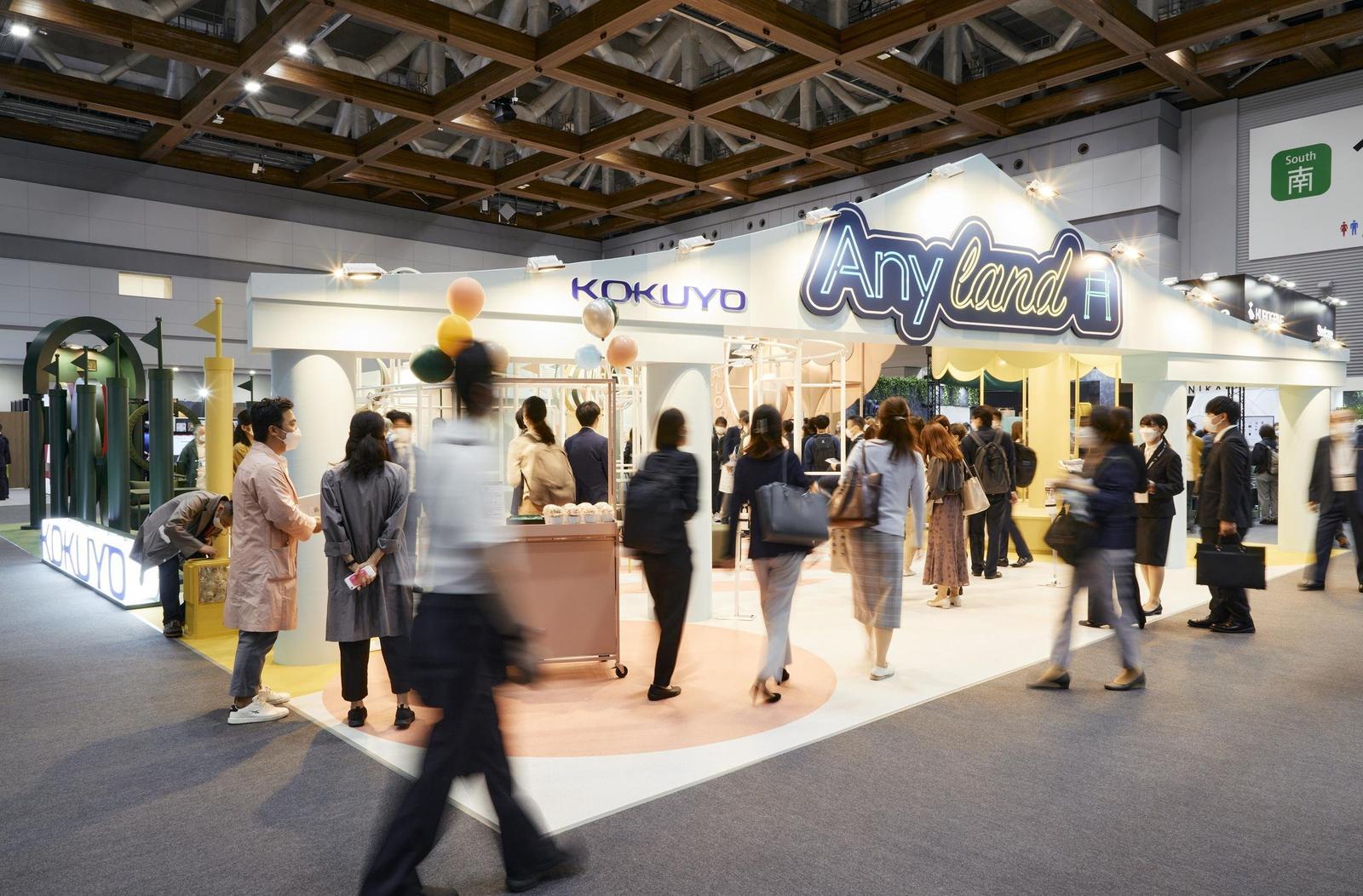 Diverse Ideas for Evolving Work Styles
The spread of COVID-19 had most companies encouraging remote work; many were forced to adjust their working environments and adopt new systems to work from home. Pollmann says that the pandemic has the office industry undergoing a major, unprecedented transformation.
"One look around the booths at ORGATEC TOKYO 2022 and you'll see that it's not just home office furniture being introduced, which there is of course a lot of. There's also a host of diverse ideas emerging for communication systems, personal services, and business ecosystems for working people. We want to collaborate with not only manufacturers but architects and designers to make ORGATEC a hub for sharing office designs and workstyles that, under the 'new normal,' are a better fit."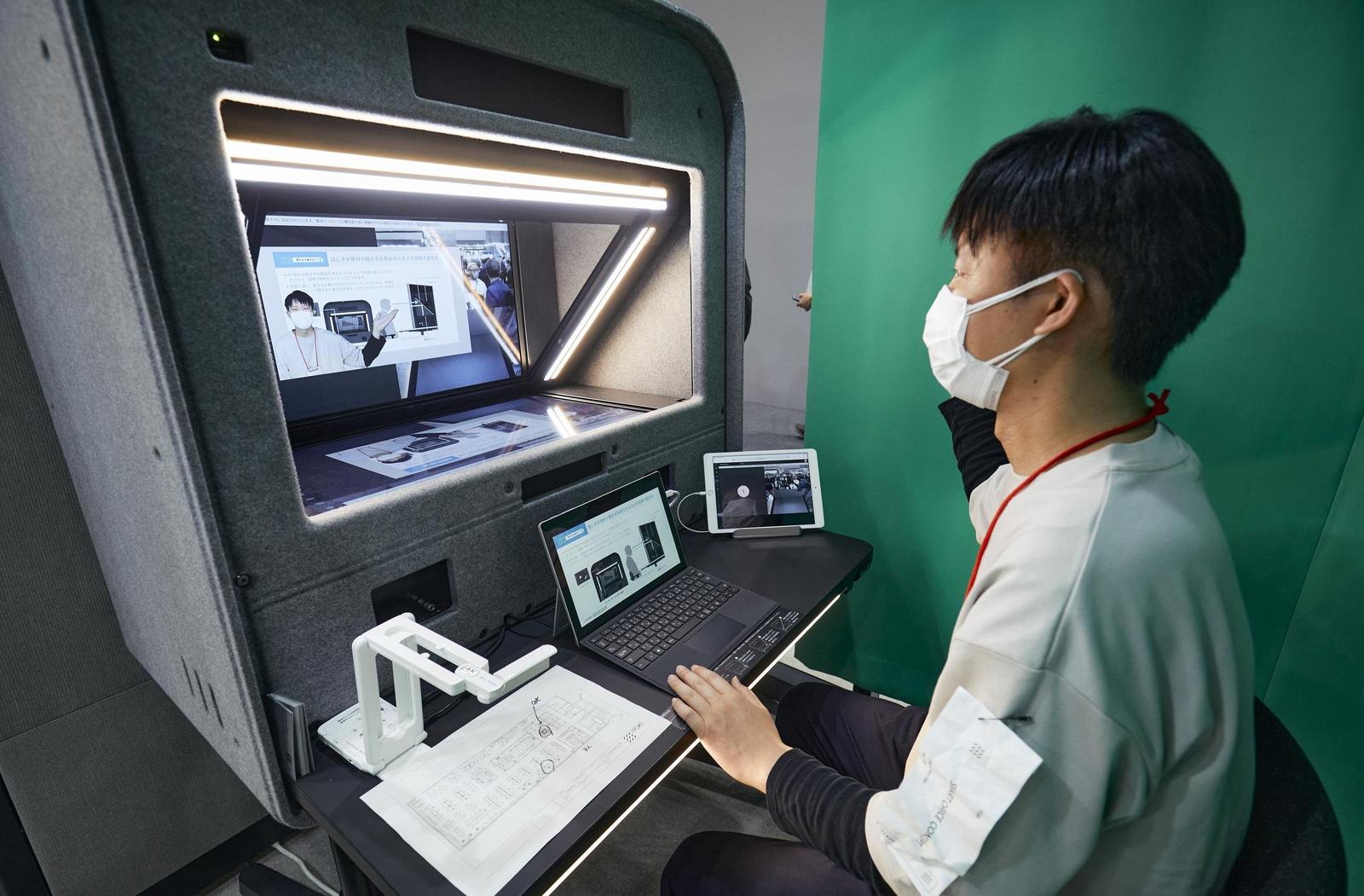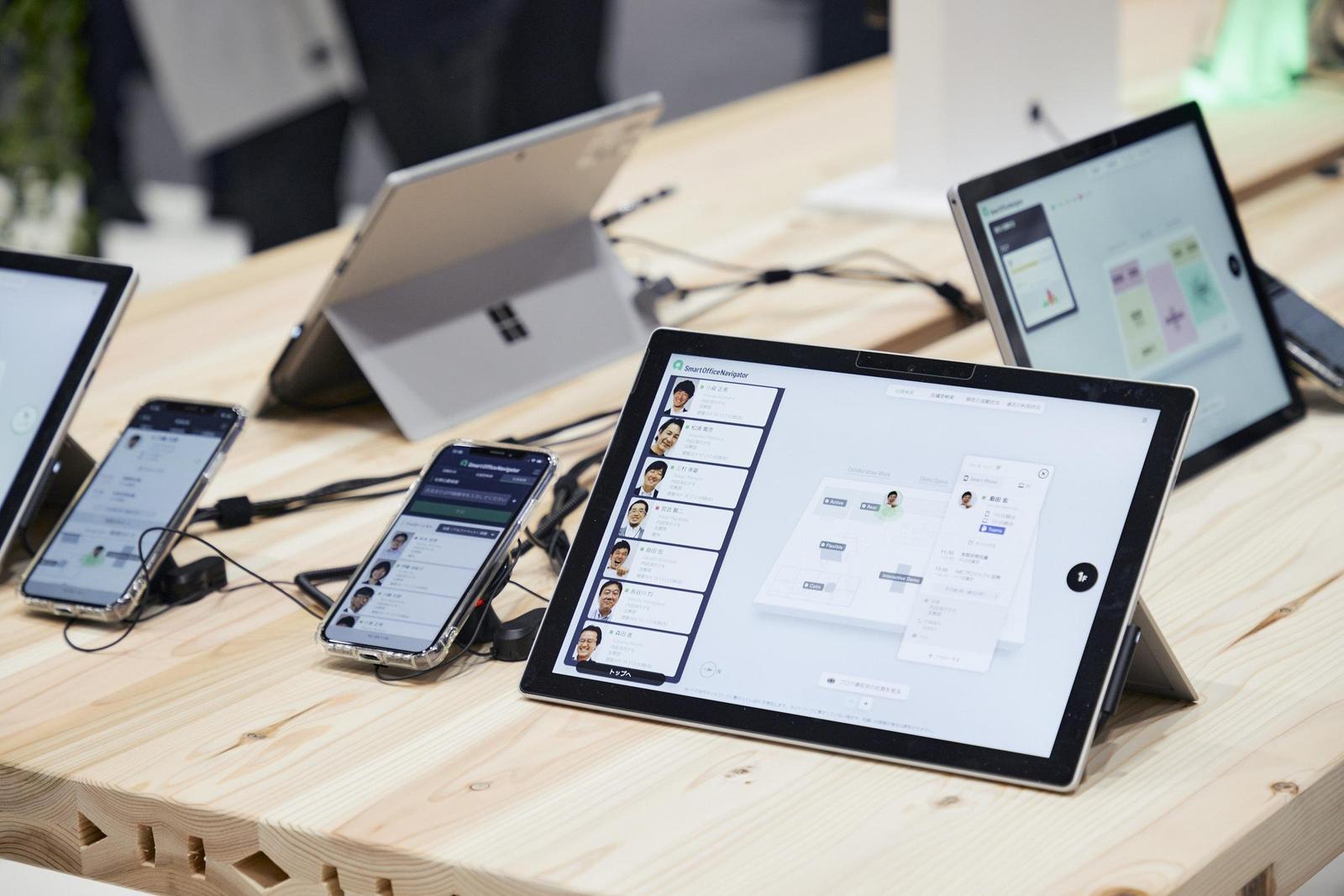 ORGATEC TOKYO 2022 drew 21,958 people to Tokyo Big Sight over the three days it was held, in spite of the pandemic and it being the fair's debut event. Until now, Japanese companies have had to host their own exhibitions as the country lacked such a large-scale trade fair devoted to office furniture. ORGATEC, bringing its international track record to the country, offers the perfect opportunity for exhibiting companies to land new clients, a prospect at which participants expressed enthusiasm. Many are excited to see how the next ORGATEC TOKYO, scheduled for April 2023, will expand upon this year's success.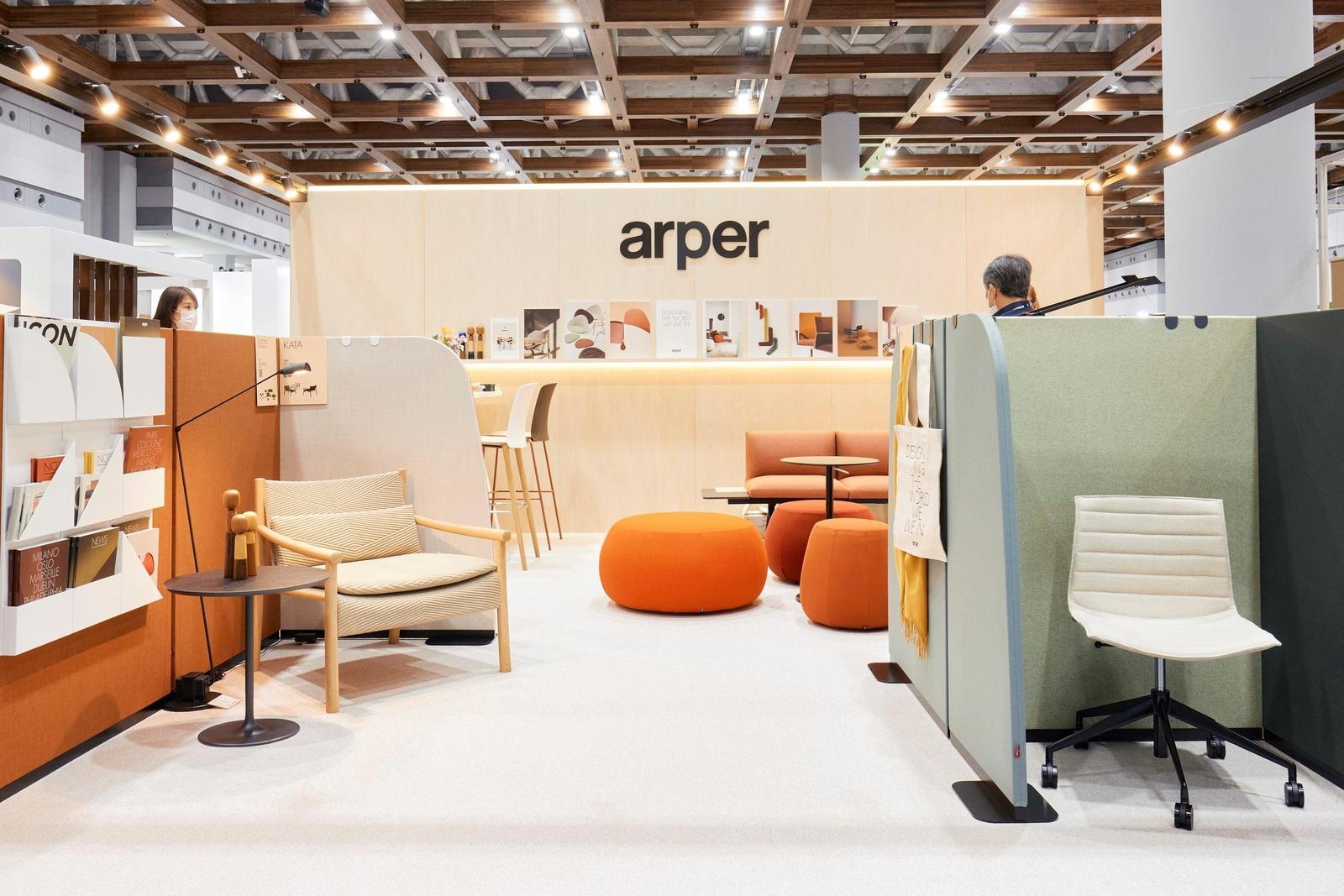 Interview and writing by Ikai Hisashi
Photos by Masuda Toyoaki
Translation by Amitt