Correspondents' Eye on Tokyo :
International Journalist Finds Inspiration in Tokyo Cafes
Ilgin Yorulmaz was not always a coffee drinker. This is a surprising fact, considering that the international journalist is now a well-versed coffee aficionado—and is also on her way to becoming a certified barista in Tokyo.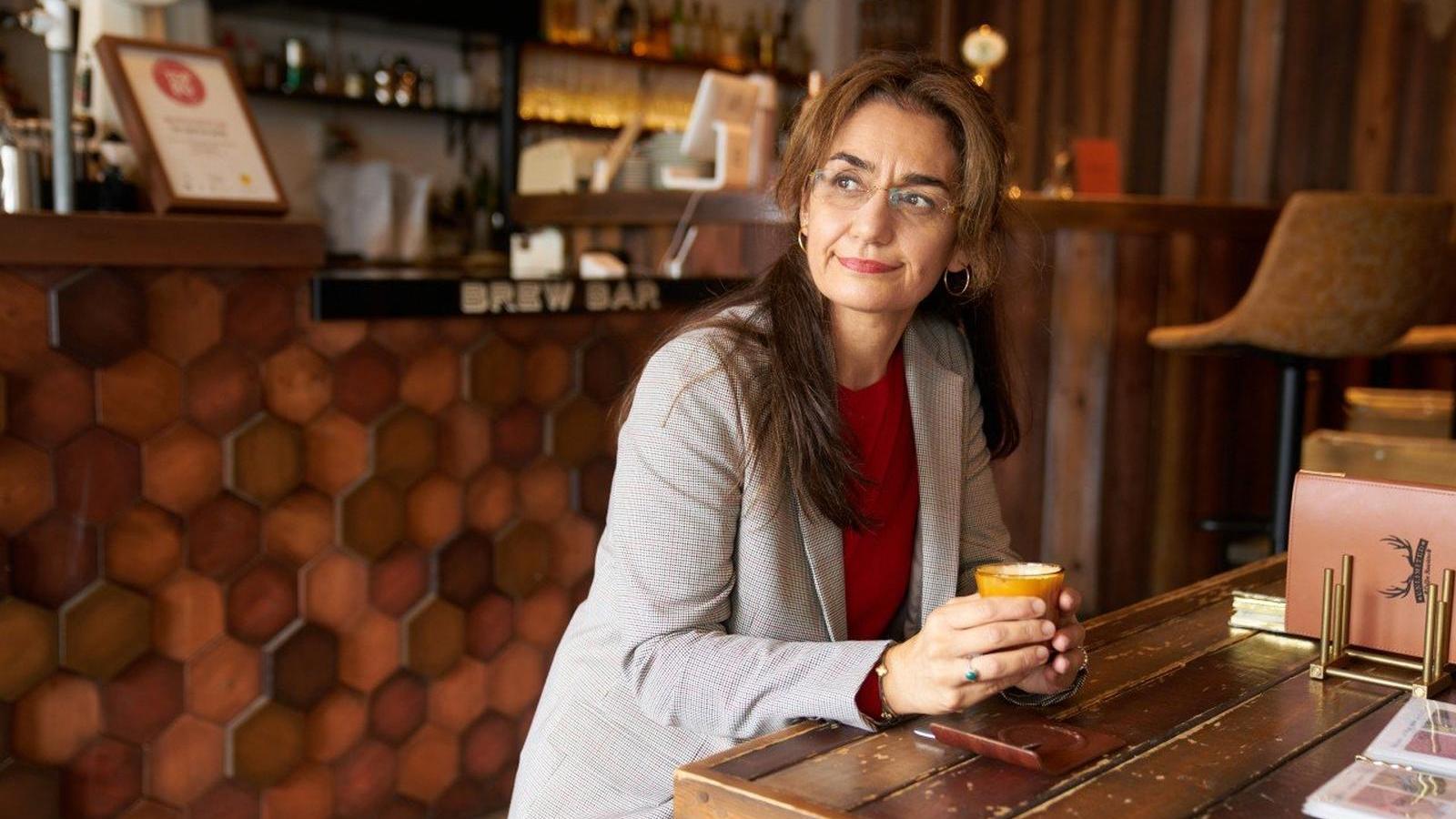 An Interest Cultivated in the Streets of Tokyo
Originally from Istanbul, Turkey, and now based in Tokyo via stints in London and New York, Yorulmaz was initially put off by coffee's bitter taste and high levels of caffeine. She adds that she always also used to prefer drinking green tea, which she viewed as more emblematic of the local culture.
This all shifted, however, during the COVID pandemic. Although Yorulmaz was staying home like most everyone else in Tokyo, she decided to get out of the house for morning walks together with her husband, since Japan had not implemented the strict lockdowns seen in some other areas of the world. She found that the numerous cafes they stumbled upon during their walks caught her eye in an unexpected way—and once the COVID rates began to subside, she came up with a plan.
"I am someone who always likes to have a specific project or target, and so I decided that we would explore one new coffee shop every day," Yorulmaz explains. "And my goodness! I hadn't realized that Tokyo had so many coffee shops, roasters and baristas. There was a whole subculture around it."
Describing herself as "extremely curious" and as "someone who loves to dig deep," Yorulmaz began taking notes while speaking with people she met in each cafe, and reading books on coffee-related topics. Challenging herself even further, she decided to enroll in a barista training course at L'Ecole Vantan in Meguro.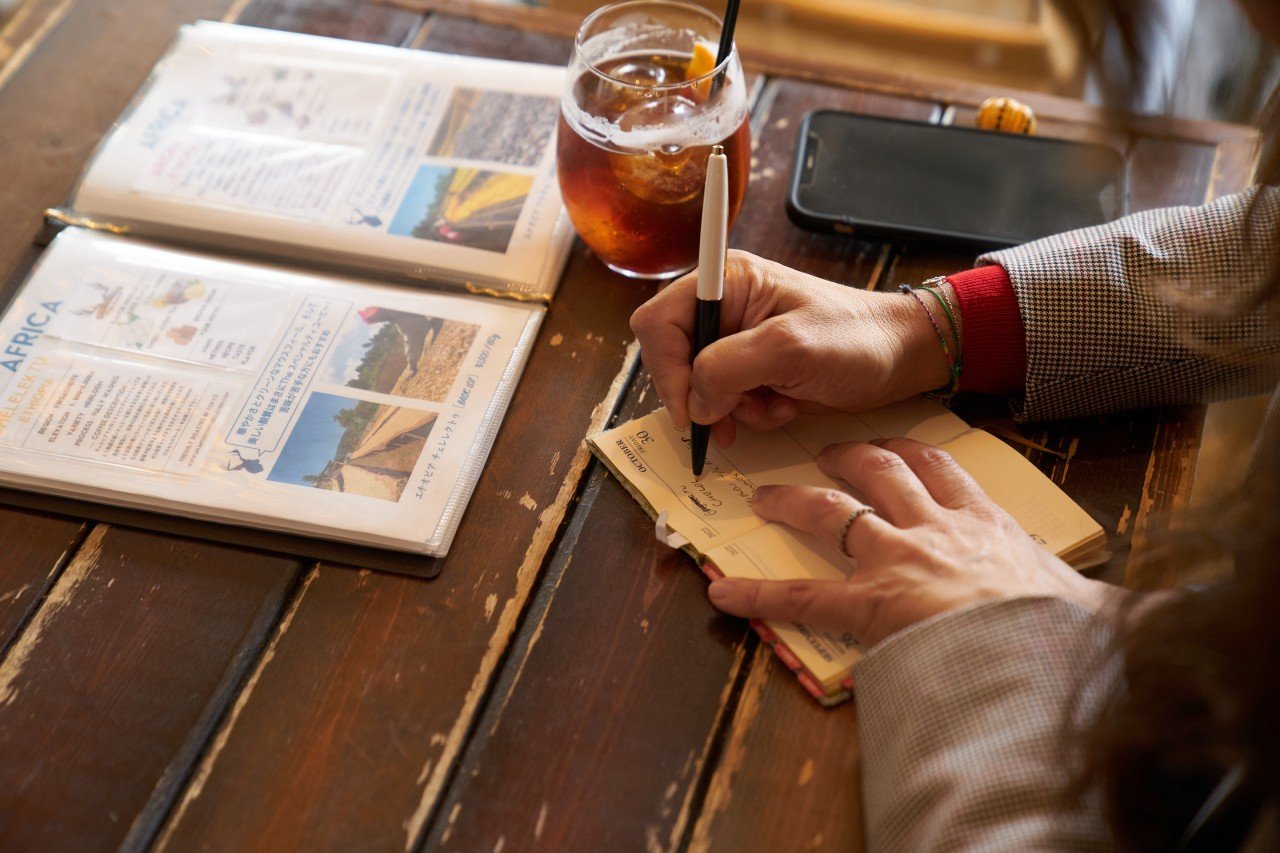 In addition to deepening her coffee-related knowledge, Yorulmaz found that this opened up a whole new world where she could engage with Japanese people not only as journalistic sources—but as fellow coffee aficionados. "This really added a lot to my Japan experience," she says.
Yorulmaz' next challenge is to pass the written and practical barista examination—both administered entirely in Japanese—and then to tackle the art of coffee roasting. "Tokyo alone has over 300 roasteries," she says. And while micro-roasteries based in metropolitan cities around the world face difficulties due to strict ventilation-related regulations, Yorulmaz emphasizes that Tokyo's roasters are doing particularly amazing work given their tight space constraints.
"The Japanese are renowned for the way that they do things to perfection, and the coffee culture in Tokyo is no different," she notes. The concept of omotenashi, the philosophy of Japanese hospitality, seems to be ingrained within Tokyo's cafes, she says, wherein customers can expect that their cup of coffee will be served with the same high quality every time.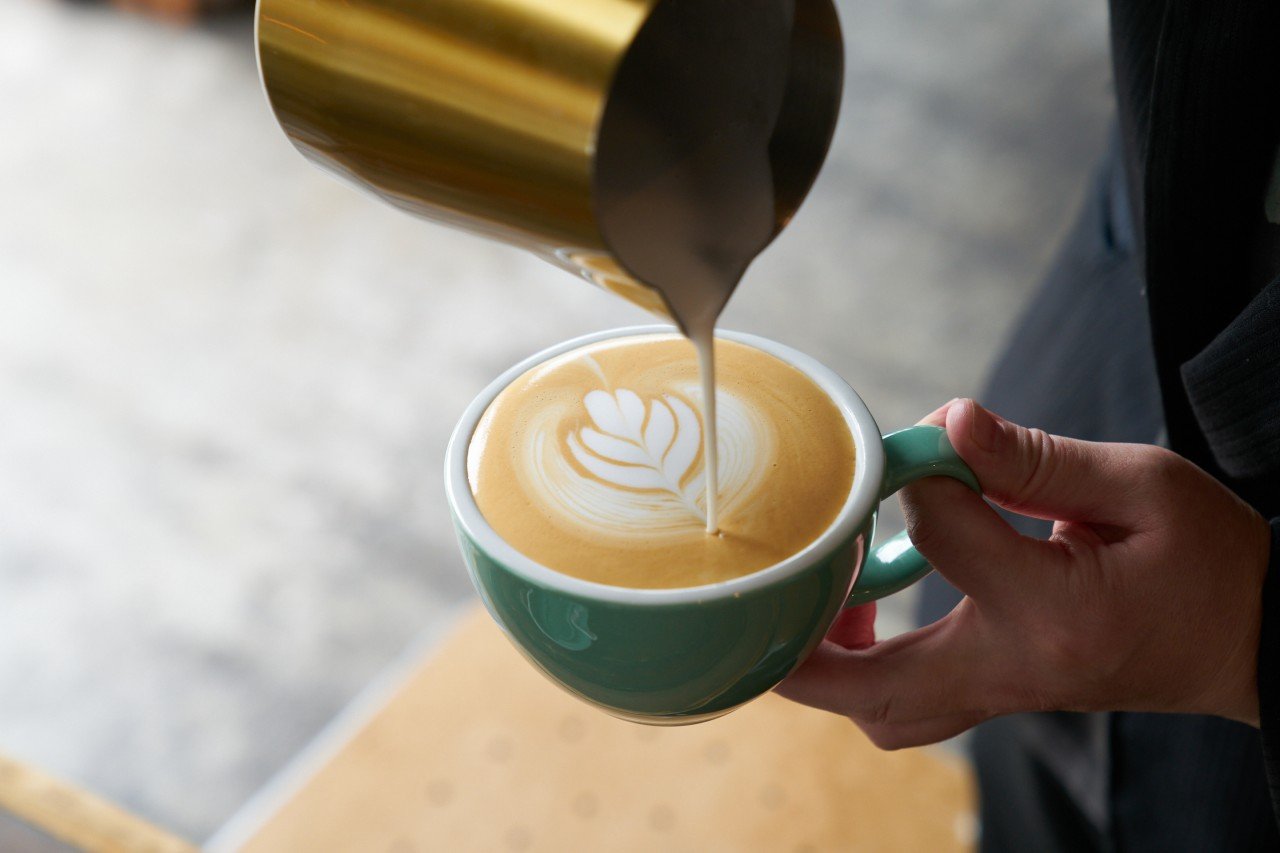 "At Bear Pond Espresso in Shimo-kitazawa, the owner won't even open his shop until he has personally tasted the coffee and made sure that it is top quality," Yorulmaz explains. "This is a sign of incredible respect toward the customer."
Another one of her favorite places is Nem Coffee & Espresso in Hiroo, which she first stumbled upon down a hidden alleyway during one of her morning coffee walks. She says that she appreciates the establishment for its warmth as a family-run business, as well as its ethical practices such as the exclusive use of plant-based straws and natural energy sources.
Yorulmaz explains that she loves the style of Tokyo's kissaten (traditional coffee shops), with their stacks of books and vintage vibe. She describes her own personal dream establishment as landing somewhere between old and modern, "with a wabi-sabi, the beauty found within simplicity and imperfection, sort of feel to it." She says that among the numerous pockets of coffee culture dotting the metropolis, she is particularly drawn toward those in Tokyo's shitamachi (downtown) neighborhoods, with their laid-back, down-to-earth vibe, such as Kuramae in Taito City.
"Tasty coffee is important, but even more important to me is the human element in terms of who is serving it," notes Yorulmaz while enjoying a cortado at the Unlimited Coffee Bar and Barista Training Lab near Tokyo Skytree in Sumida City, where she hopes to increase her knowledge of coffee in a real cafe setting. "For me, it's not only about the beans; it's about the interaction."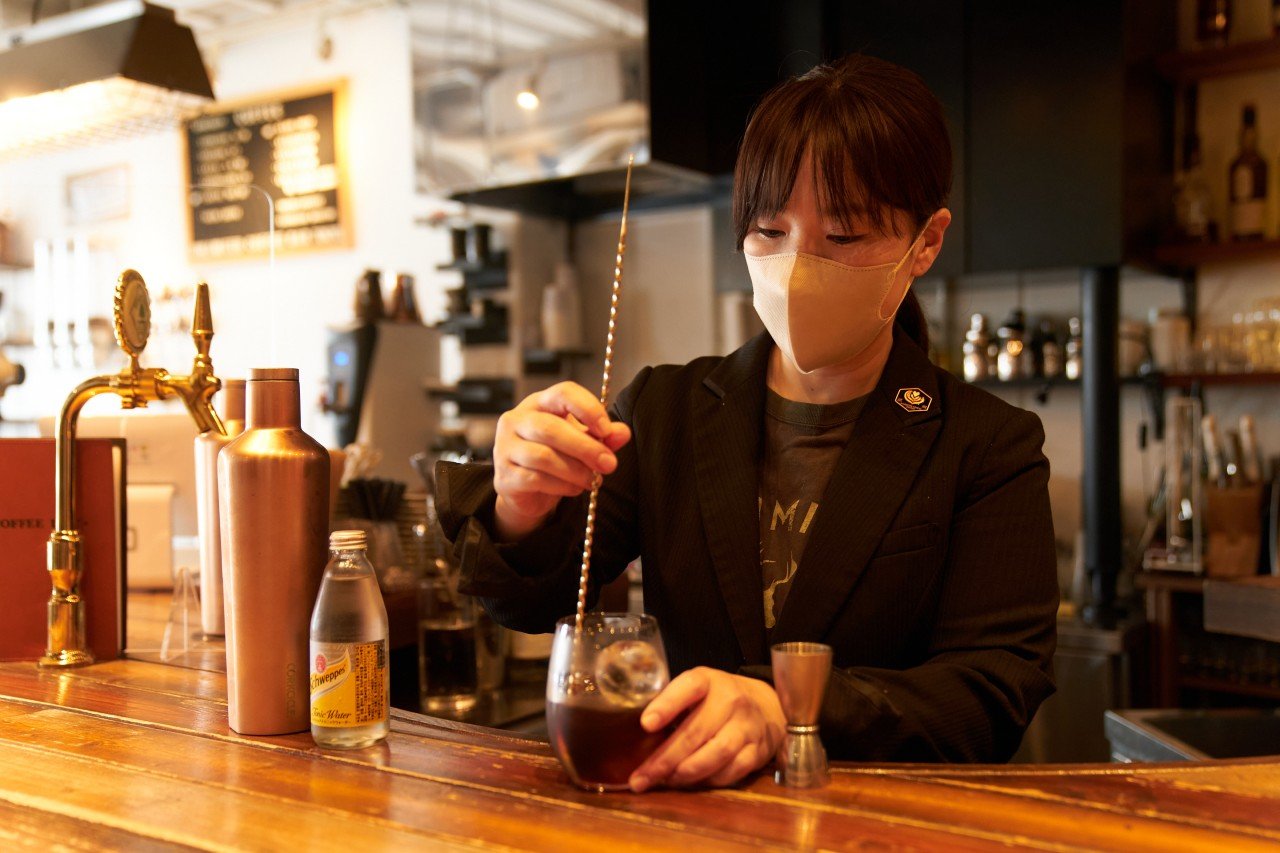 "We have a saying in Turkish which holds that 'Coffee has a memory of 40 years'," she adds. "This means that when you drink coffee together with someone, the conversation is so tasty that you will remember it long afterwards. And I think this can actually apply in any region of the world, but especially in the case of Turkey and Turkish coffee!"
Bringing Her Passion for Social Issues to the World of Coffee
Yorulmaz has long reported on numerous hard-hitting issues in areas such as human rights, foreign policy and climate change—and she has also begun focusing her journalistic lens upon her newly acquired interest in coffee. In a recent story for Nikkei Asia featuring specialty coffee in Japan, she explored topics such as the four waves of the country's coffee culture, and the way that ethical practices are playing out therein.
Her article introduces Typica, for example—a unique platform launched in Japan that connects worldwide coffee growers and roasters through a small-scale trade of green coffee beans in jute bags. "Typica is an example of fairness and sustainability not being simply used as buzzwords—but actually being put into action," she notes.
Yorulmaz additionally works to advance social issues in her role as 2nd Vice President of the Foreign Correspondents Club of Japan—particularly those involving freedom of the press and gender equality.
"I trust women's instincts," Yorulmaz says frankly. "And I'd like to see more women getting into politics and running local business life."
"There is in fact a fantastic example of this right here in Tokyo's Suginami City," she adds, "where the new mayor is a woman who commutes to work by bicycle!"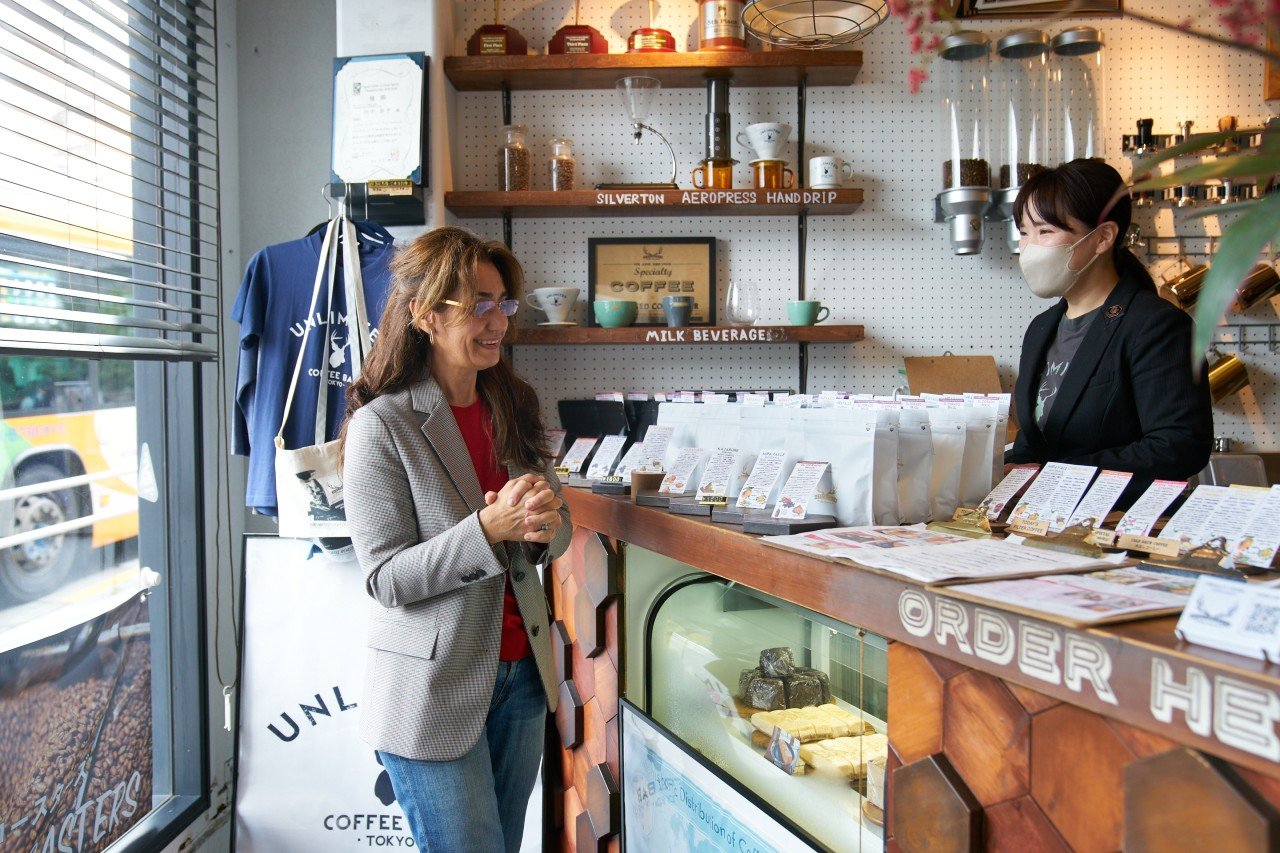 When not reporting or practicing her latte art, Yorulmaz says that she also enjoys finding temples and shrines tucked into unexpected corners of the Tokyo streets.
"There are small places like this all over the city where people can visit or worship, which just feels so meaningful," says Yorulmaz, herself a Muslim, who says she also enjoys learning about other spiritual traditions.
"Every New Years, my family and I visit the shrines and temples of Minato City where you can collect omamori, the amulets that are sold at temples and shrines in Japan, or the seven gods of good fortune," she recounts.
"When I get together every year with my best childhood friends, I gift each one of them the particular god which I think she would benefit from most," Yorulmaz continues. "In this way, it feels like no matter where I am in the world, I'm taking a little part of Tokyo along with me."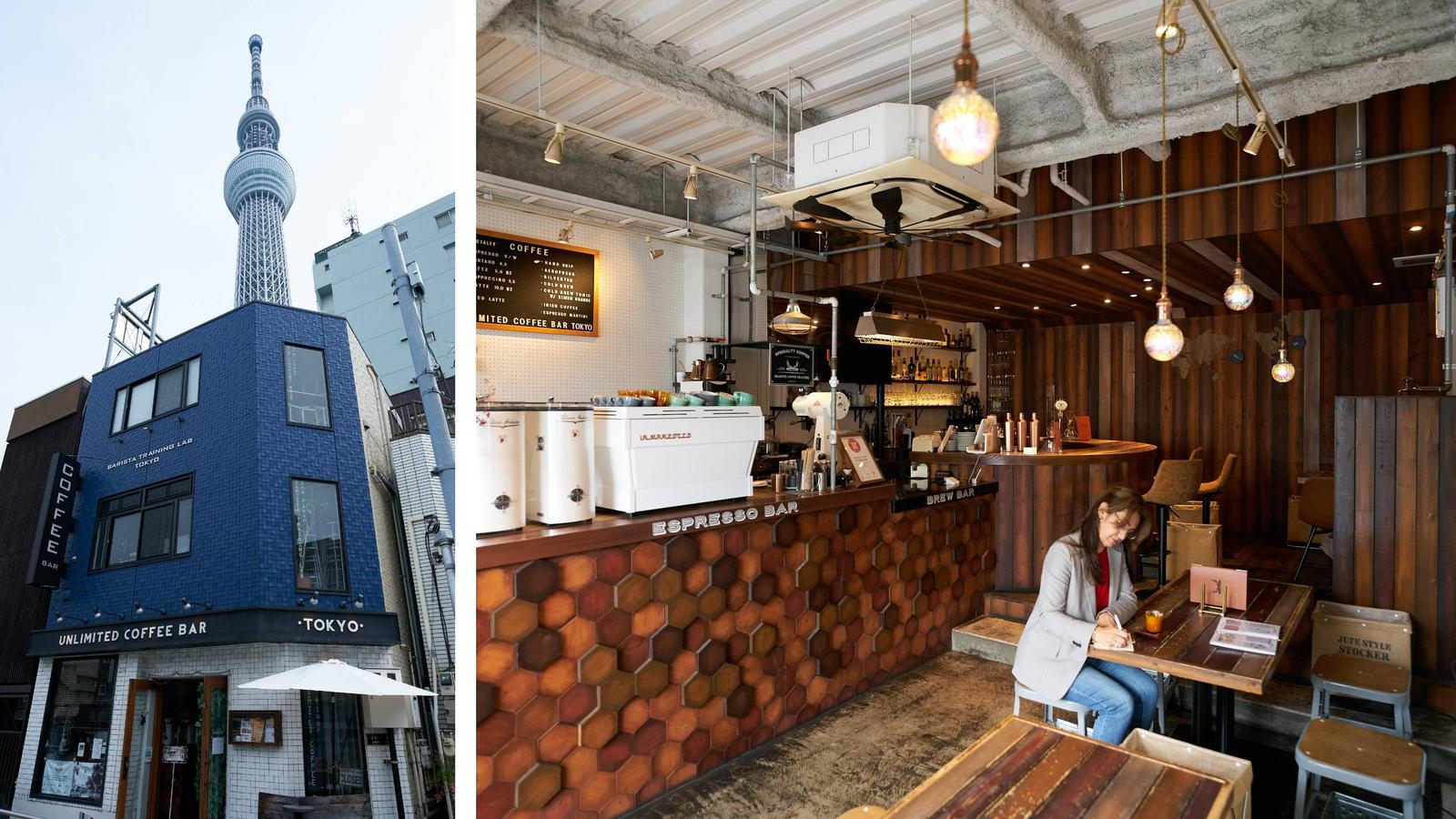 Ilgın Yorulmaz
Interview and writing by Kimberly Hughes
Photography by Emori Yasuyuki