The Real and the Virtual, Combined with Anime, Manga, and Games in Shibuya, Tokyo
Tokyo Anime Center in DNP PLAZA SHIBUYA is hosting a new kind of anime exhibition that combines the real with the virtual, helping to create new B2B businesses.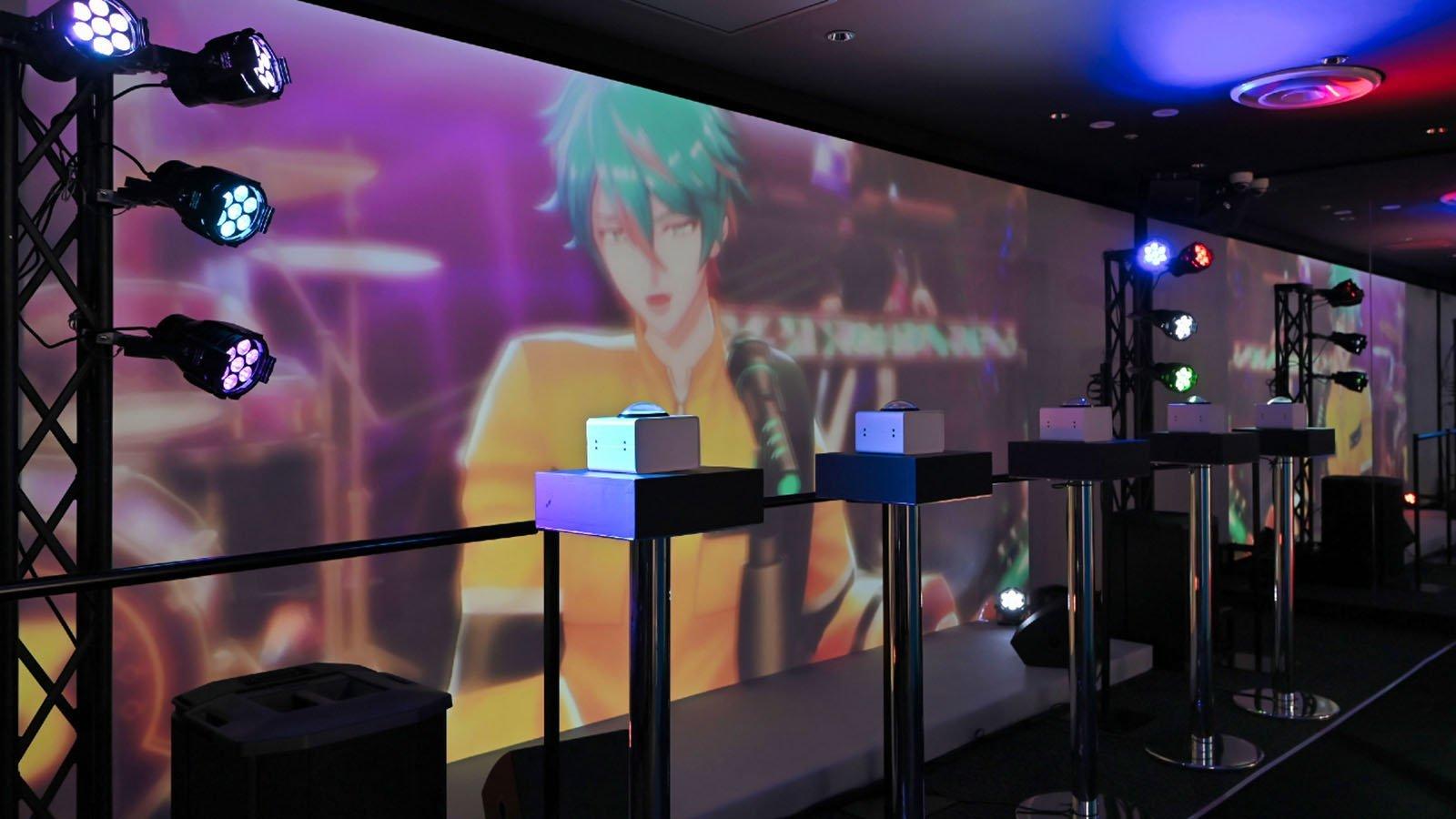 Using Virtual Technologies to Promote Anime, Manga, and Games
The Tokyo Anime Center in DNP PLAZA SHIBUYA, which opened in the spring of 2021 after moving to Shibuya, Tokyo, is run by Dai Nippon Printing Co., Ltd. (DNP) and The Association of Japanese Animations. Their goal is to promote the value of a new kind of animation experience that combines the real with the virtual.
The facility has no permanent exhibition. It is instead comprised of an exhibition area, which features different exhibitions every month or every two months, and its sales space (store area), as well as a pop-up store area that features different works every 2-3 weeks. The special exhibitions and pop-up stores feature various works of anime, manga, and games, and see visitors from a wide range of generations, from children to adults.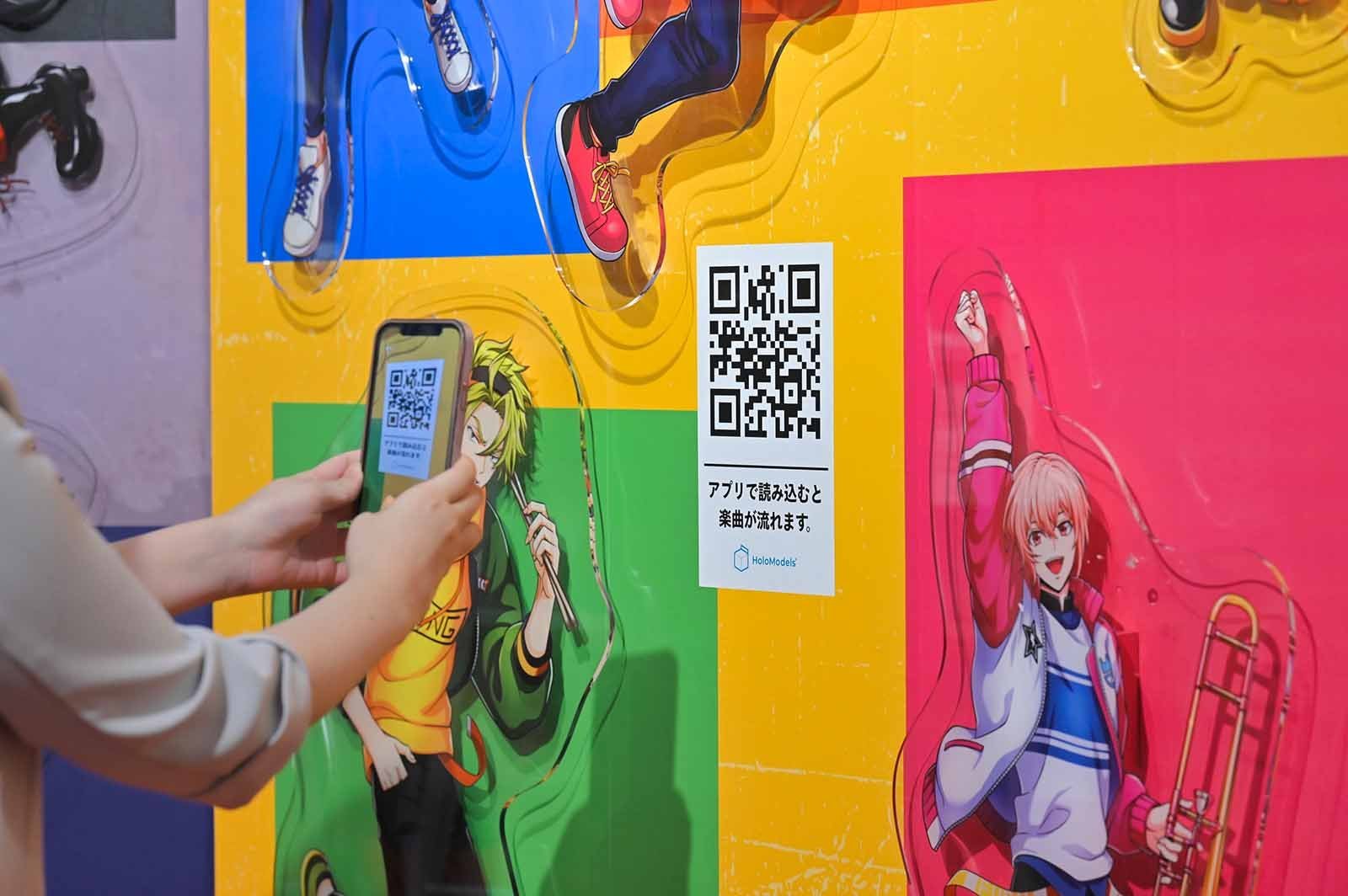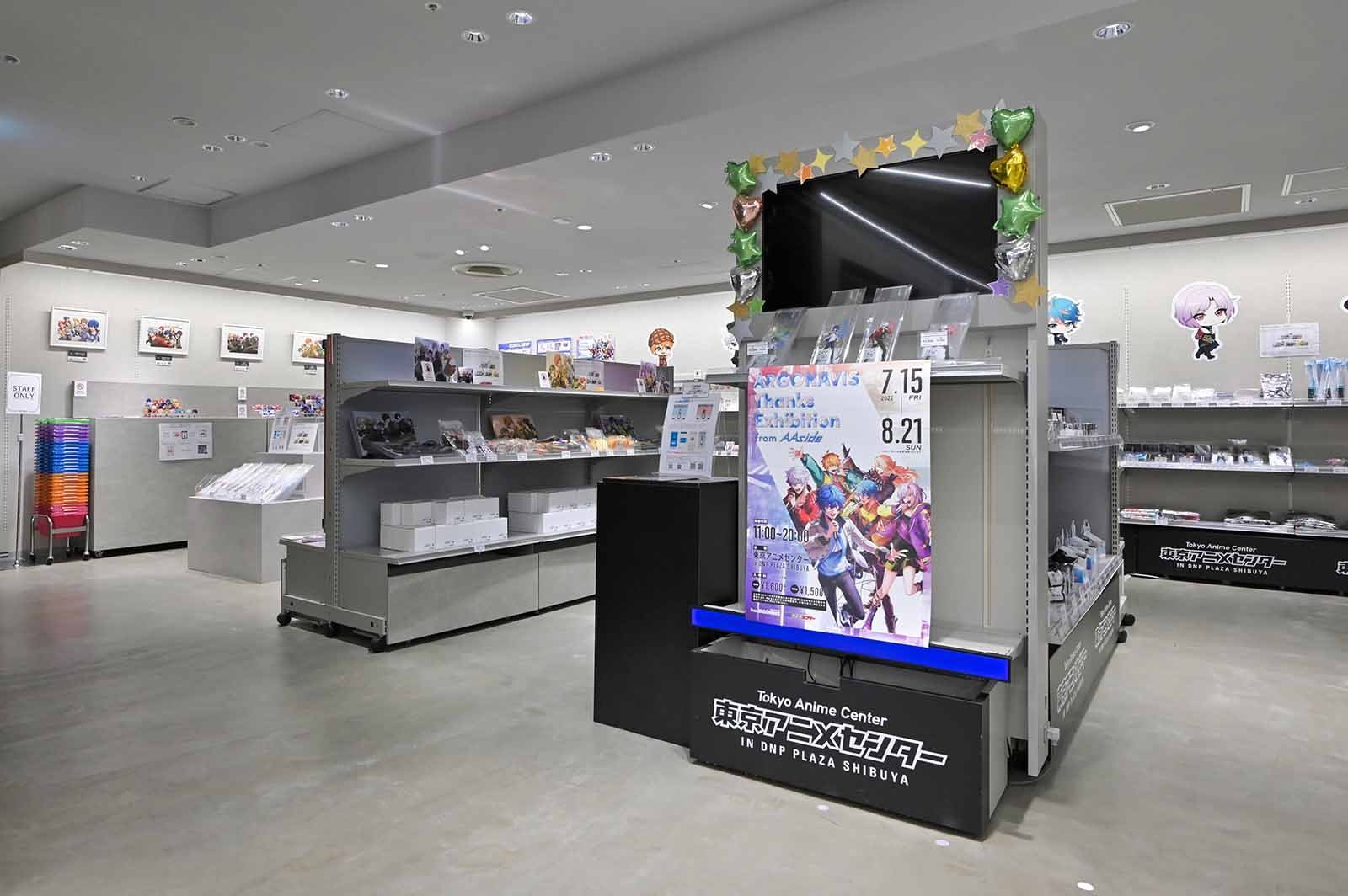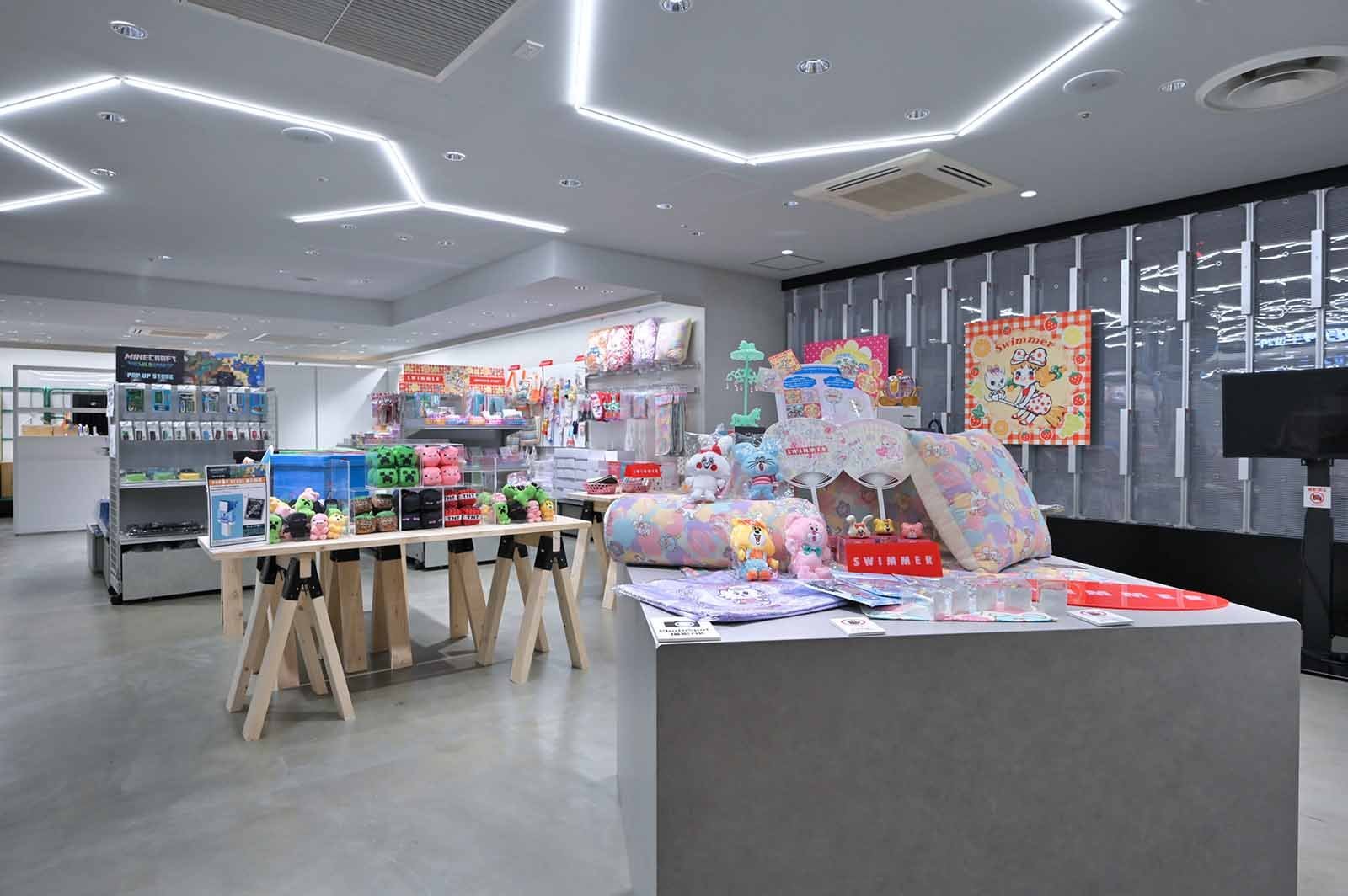 A Launch Point for New B2B Business Opportunities
The exhibitions, which incorporate virtual technologies such as XR (extended reality) and AR, have allowed fans a deeper enjoyment of the feel and atmosphere of the works they love. As such, they have served as a great opportunity for the companies involved to promote their technologies.
Asaba Shintaro works at the Content Communication Business Division at DNP, the production company behind the special exhibitions. He says, "It's obviously important to create exhibitions that anime fans can enjoy. But the Anime Center also serves as a show room for exhibitions and products that have incorporated virtual technologies. We often collaborate with companies in the digital realm. And I think there's meaning in the fact that the facility is in Shibuya, the promotional hub of culture in Japan."
The facility also hosts "sneak peeks" in which they introduce virtual technologies using works of anime. These showings allow a more concrete understanding of the product and the technology, and have thus been popular amongst those in the digital- and event-related fields. There has been considerable anticipation surrounding the implementation of these "sneak peeks," particularly in shopping malls and dining establishments.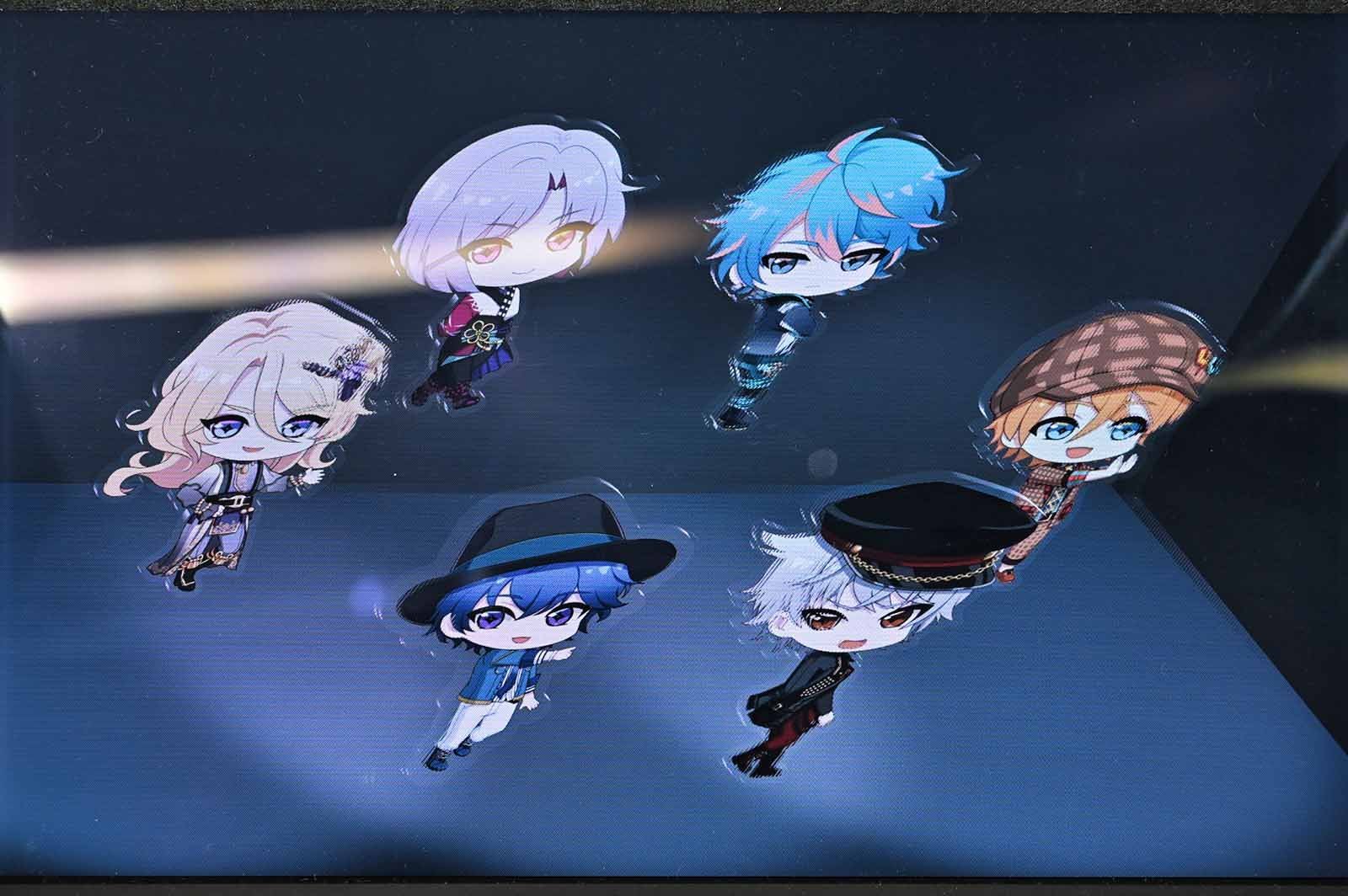 Transmitting Japan's Anime Culture to Young People and the World
The Tokyo Metropolitan Government (TMG) has been running what is called the "Anime Archive Project." It involves storing precious materials like cels (celluloids) from cel animations in optimal storage conditions, so that they can be used as resources for promoting tourism, training personnel, and more. The Tokyo Anime Center has worked with the TMG on this project, conducting occasional exhibitions of original drawings/animations, cel pictures, and artifacts from past works of anime.
Asaba says, "Anime is a part of Japanese culture that's known throughout the world. We think we can use this approach of ours not just in Japan, but overseas as well. We want the Tokyo Anime Center to be able to promote a new kind of animation experience, one that combines the animation culture of Japan with the technologies of various different companies. We're hoping to expand economic activity in that area, and contribute to the economy of Tokyo and Japan as a whole—all from Shibuya, the promotional hub of culture in Japan."
The idea is that people who may previously have known nothing about anime will find their interest piqued by the innovation and the virtual technologies involved in these special exhibitions. Through that, they may become more interested in anime and Japanese animation culture as a whole. It seems a new gateway into Japanese anime culture may well have emerged in Shibuya.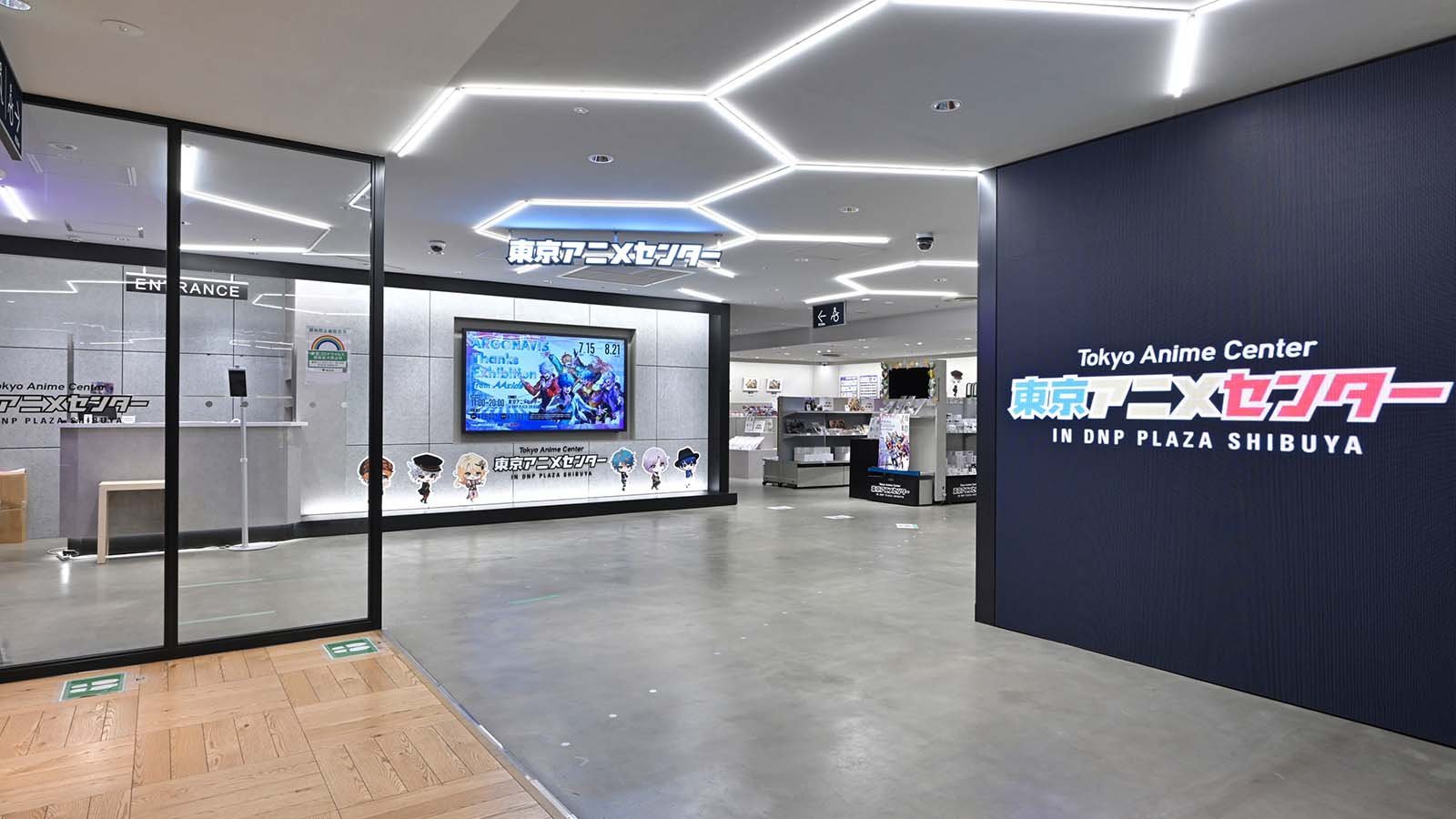 Tokyo Anime Center in DNP PLAZA SHIBUYA
Address: Shibuya MODI 2F, 1-21-3 Jinnan, Shibuya City, Tokyo
Hours: 11:00 A.M. - 8:00 P.M. (Entry until 7:30 P.M.)
*Hours in accordance with Shibuya MODI
Closed: No closures (May be closed during the New Year's holiday, on facility inspection days, in between exhibitions, etc.)
Fee: Depends on special exhibition (Free access to pop-up store)
*The details of the facility, prices, etc., are as of November 1, 2022.
https://tokyoanimecenter.jp/en/
Interview and writing by Onodera Fukumi
Photos by Tonomura Seiji
Translation by Amitt

*The photos in this article were taken on August 3, 2022.