Discover What Tokyo Has to Offer International Residents at EXPAT EXPO TOKYO 2022
EXPAT EXPO TOKYO returns to Tokyo Metropolitan Industrial Trade Center Hamamatsucho-kan from November 25-26, 2022, providing information and resources for international residents and companies employing international residents living across Tokyo and beyond. We spoke with one of the organizers of this year's event to discover why it has become an important staple in Tokyo's annual event calendar.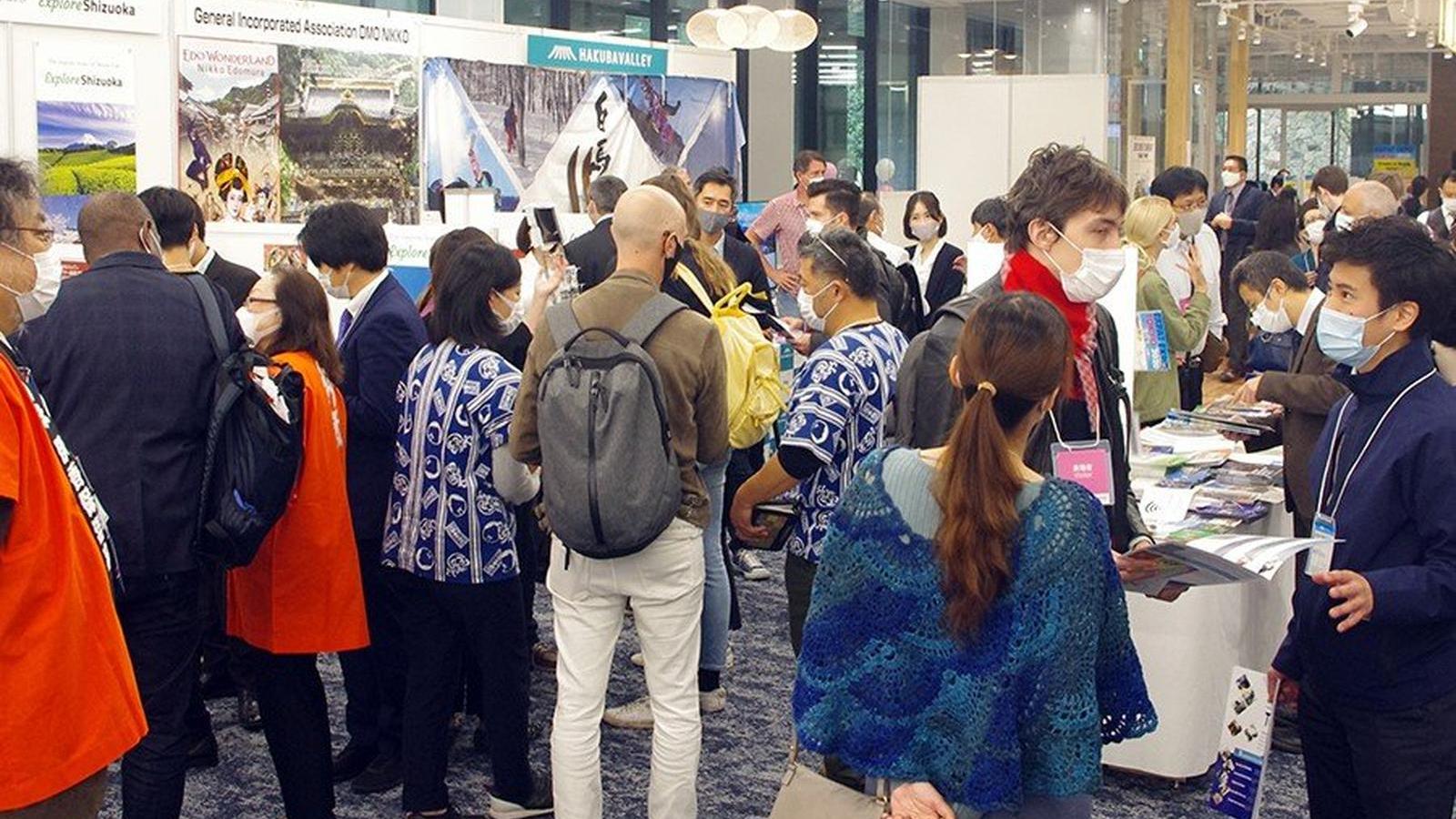 Tokyo's Ever-growing International Community
With Tokyo becoming an increasingly popular destination for international residents and businesses, so too is the demand for services that cater to the international community increasing. Launched in 2020, Innovent Inc.—the organizers of EXPAT EXPO TOKYO—noted this demand and found a way to connect international residents with the local businesses that cater to them. As Yukari Allart, Assistant Manager at Innovent Inc. explains, "More than 2.8 million international residents are living, working, and studying in Japan according to the Statistics Bureau, Ministry of Internal Affairs and Communications."
Allart has been part of the organizing team behind EXPAT EXPO TOKYO since it was launched in 2020, witnessing firsthand the growth of the event. "EXPAT EXPO TOKYO started as a matching platform (a B2B2C, or business-to-business-to-consumer exhibition) for international and local businesses providing international resident-friendly services. Language and cultural barriers can create challenges for those moving to the country from abroad, so we welcomed a lot of international residents and their families," Allart says. "The first year the event sold out all of its booths; the second it exploded to five times its original size—welcoming 168 exhibitors and 3007 attendees in total."
This year is set to be another year of growth for the event, with organizers expecting up to 5000 attendees across the two days. "Despite the effects of the COVID-19 pandemic, the number of international residents in Japan is likely to increase thanks to efforts by the Japanese national government, municipal governments and businesses," Allart explains. Factors like the introduction of the "specified skilled worker" visa, the increasing rate of recruitment of "highly skilled professionals," and the government's efforts to promote diversity all point toward Japan welcoming more international residents in the coming years.
With Tokyo consistently ranking amongst the most livable cities in the world, there's no shortage of excellent schools, housing, and activities available to its ever-growing international community, but knowing where to look for these services can be hard. This year, the organizers behind EXPAT EXPO TOKYO have increased the size and scope of the event to help make life easier for new and existing international residents. In addition to this year's exhibition, organizers have introduced new elements showcasing the range of employment and travel opportunities available in and around Tokyo as well as the capital's diverse range of international cuisine.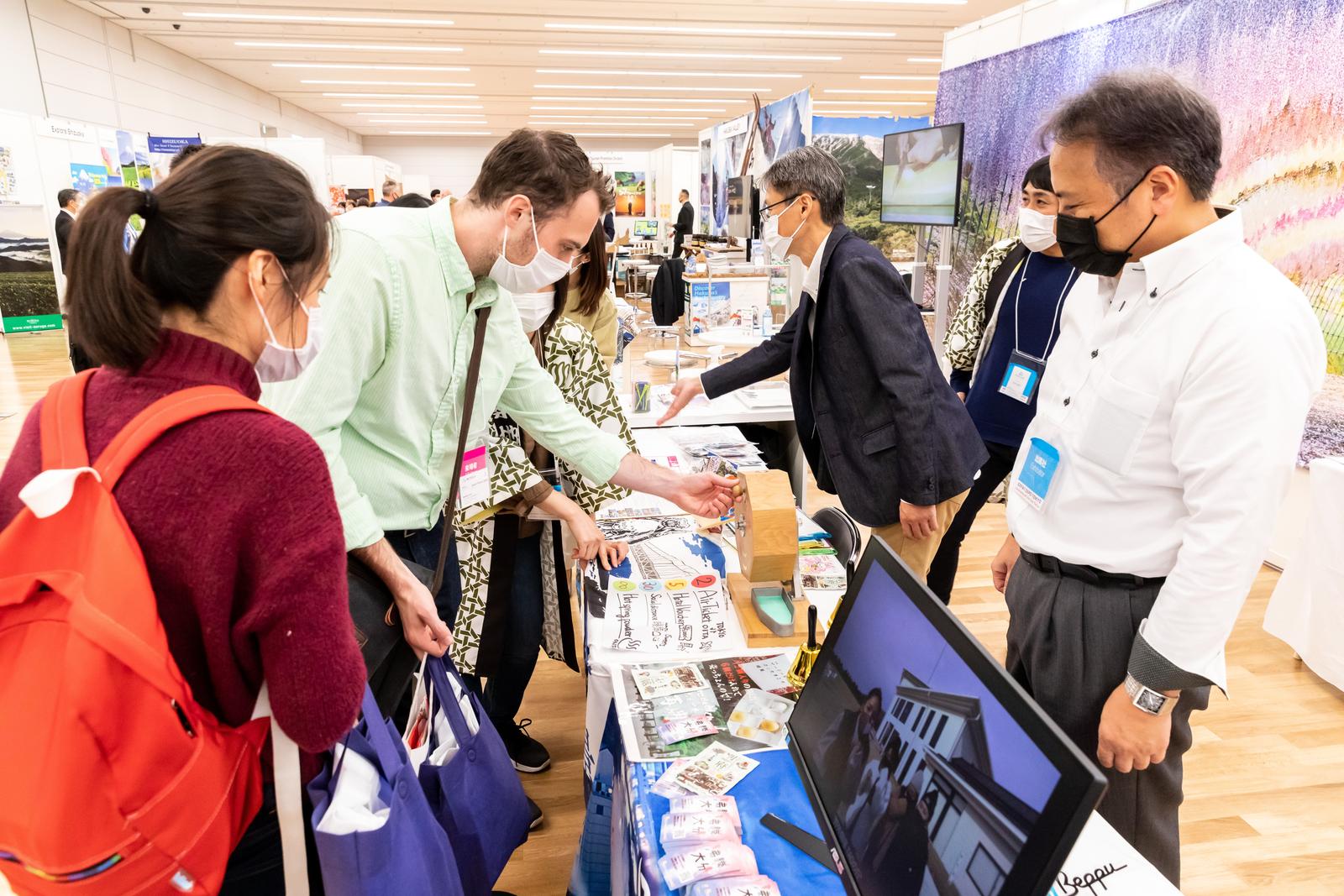 Fastrack Your Discovery
Now in its third year, the 2022 event includes three categories of exhibitors—life support and services, which include international schools, language schools, and real estate businesses; shopping, which includes essentials such as furniture and bedding; and a sightseeing and leisure category featuring exhibits on tourist facilities, tours, and experiences—all geared toward Japan's English-speaking community. Visitors can browse stalls with product demonstrations and enjoy samples, while businesses offer advice or consultations.
To the 517,000 international residents and families who live in Tokyo, information, resources, and services like these—all gathered in one place—can be invaluable for making life in the city easier and more comfortable. Understanding the range of opportunities and services available to Tokyo residents can potentially take years, but part of EXPAT EXPO TOKYO's appeal is that this discovery process can be fast tracked to one or two days.
International Job Fair Tokyo
For those looking to settle in Tokyo for the foreseeable future or expand their career horizons, this year's event will run concurrently with the second edition of International Job Fair Tokyo. "The job fair is especially important because the government and municipalities are working hard to increase the numbers of international employees," explains Allart. "Because we want international workers to stay in Japan for the longer term, we encourage them to find jobs that match their needs and skill set."
Smaller-scale Japanese companies and recruiters will also benefit, Allart goes on to explain. Local businesses can seize the opportunity to showcase their services and expand their brand recognition in the existing market in Japan, as well as connect with and recruit international people.
Travel and Comfort Food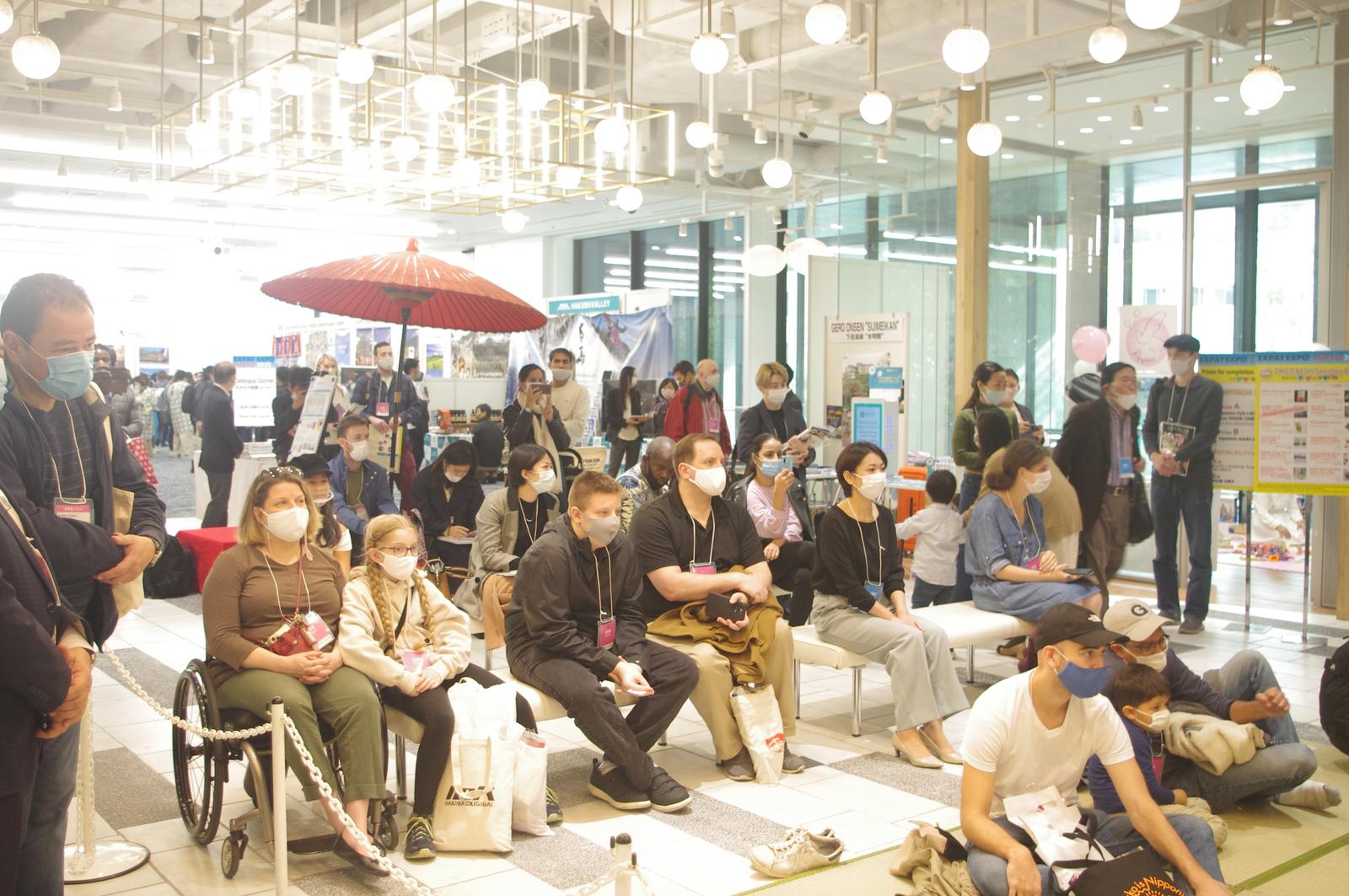 This year, for the first time ever, EXPAT EXPO TOKYO will also welcome two new branches: the Expat Travel Fair and the World Food Fair. With ski season just around the corner, Tokyo is only a short trip away from some of the best ski resorts in the world, but picking the resort that best suits your needs can be tough. The Expat Travel Fair will showcase some of Japan's top travel destinations for international visitors and residents, and various tourism agencies and local tourism boards will gather to promote the domestic and international tourism industries.
Another new addition to this year's event will give international residents a taste of home or potentially a favorite new discovery. As part of the World Food Fair, local restaurants helmed by international residents promoting their country's cuisine will gather, offering food samples and connecting with the Tokyo community to bring the flavors of the world to Japan's diverse capital city.
For families looking to connect with other international residents, this year's event will also feature a flea market that is free to experience as a visitor or participate as a stallholder. Those wishing to visit the flea market for free and those wishing to hold a stall can register via the official EXPAT EXPO TOKYO website.
Opportunities to engage with the local community are important no matter where you live, and with no shortage of activities and resources available to international residents in Tokyo, it's just a matter of knowing where to look. As the range of services that cater to Tokyo's international residents has grown over the last few years, so too has the size and scope of EXPAT EXPO TOKYO. With Tokyo becoming an increasingly popular destination for international companies and residents, the event has become increasingly important for local businesses and international residents alike.
EXPAT EXPO TOKYO 2022
Duration: November 25-26, 2022 (Fri. & Sat.)
Venue: Tokyo Metropolitan Industrial Trade Center Hamamatsucho-kan
Hours: November 25 10am - 5pm, November 26 10am - 4pm
Visitor participation cost: Free when registering via the website
https://www.expat-expo.jp/
Interview and writing by Jessie Carbutt
Photos courtesy of EXPAT EXPO TOKYO