The Toguri Museum of Art, An Oasis of Asian Porcelain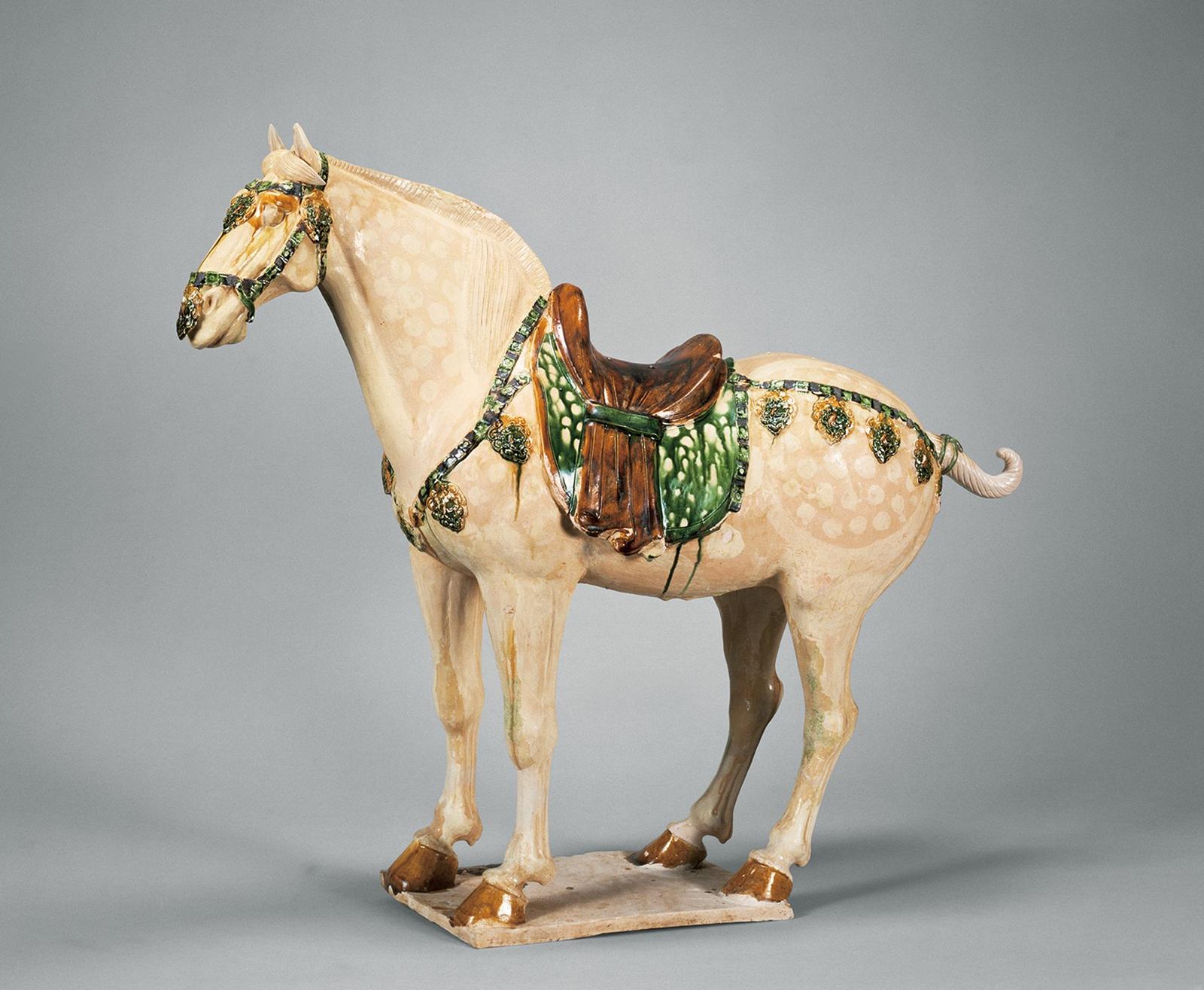 Fine Asian porcelain is always on view at the Toguri Museum of Art.
Unexpected Quiet Amid the Bustle of the City
You wouldn't notice it unless you were looking for it but nestled away among embassies in an upscale neighborhood of Tokyo is a small museum specializing in Asian porcelain. Just a 15-minute walk from the bustle of Shibuya station, the Toguri Museum of Art feels a world apart, with quiet galleries and deep sofas facing a tranquil inner garden. Among Tokyo's many fine museums, what distinguishes the Toguri Museum of Art is its clear and consistent focus: any time you visit, regardless of what exhibition may be on offer, you can be sure of seeing 80 or more examples of the finest Asian porcelain.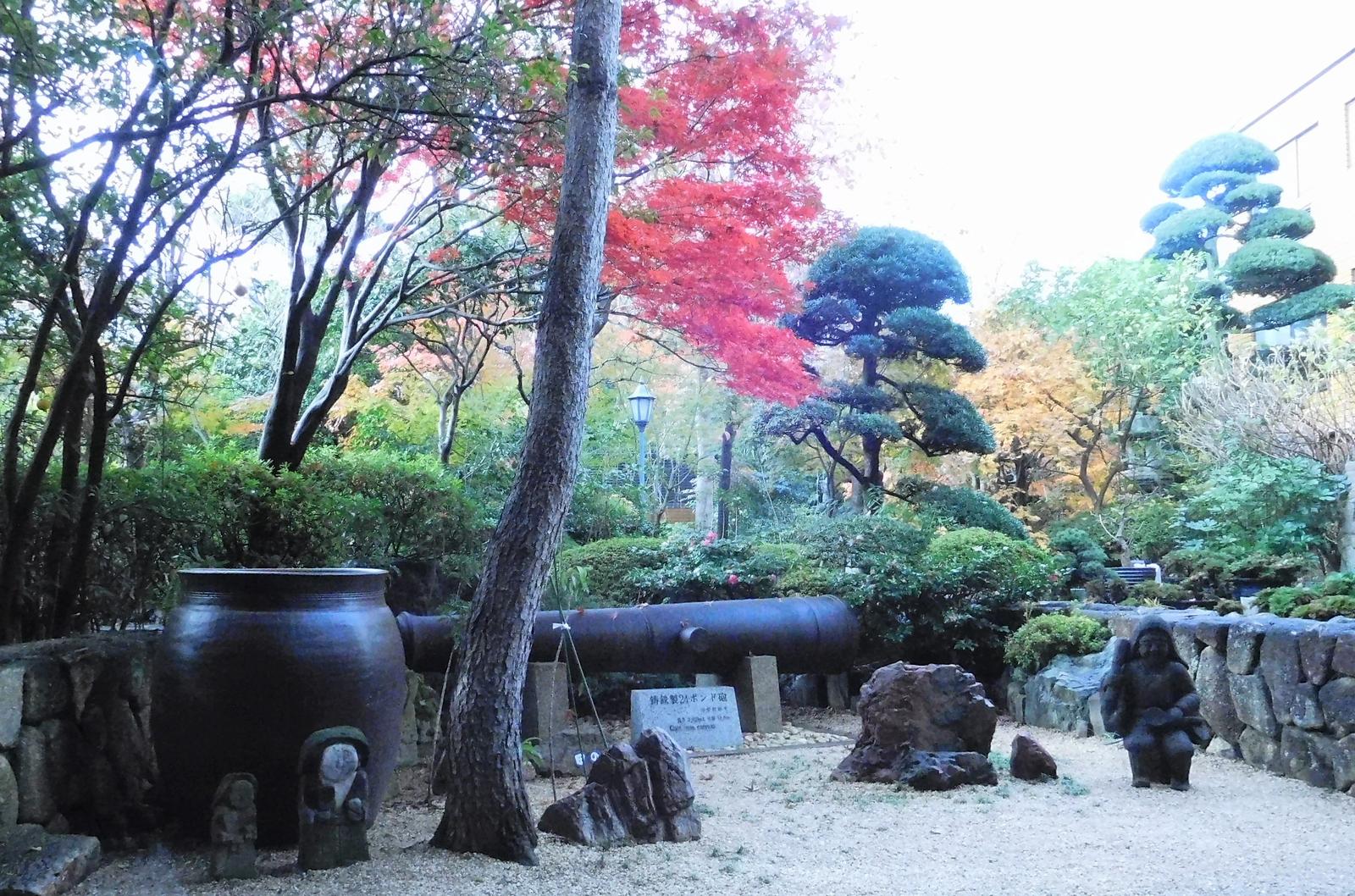 Porcelain is a specific type of ceramic that is strong, light, and lends itself to colorful decoration. It can also be molded into many shapes. But porcelain requires special materials and must be fired at a very high heat. The technology and skills for porcelain-making evolved in China over the course of more than a thousand years, and until the early 17th century, China maintained world dominance in porcelain by strictly guarding its production process. Around 1610, however, potters brought to Japan from the Korean peninsula discovered the necessary raw materials in what is now Saga Prefecture in Kyushu. There, in and around the town of Arita, they established the first porcelain-making kilns in Japan. Just a few decades later, political unrest in China disrupted trade and the Dutch East India Company, which had been buying huge quantities of Chinese porcelain for resale in Europe, turned to Arita as an alternate supplier. Product was shipped from the nearby port of Imari, which is how porcelain from this part of Japan came to be known as Imari ware.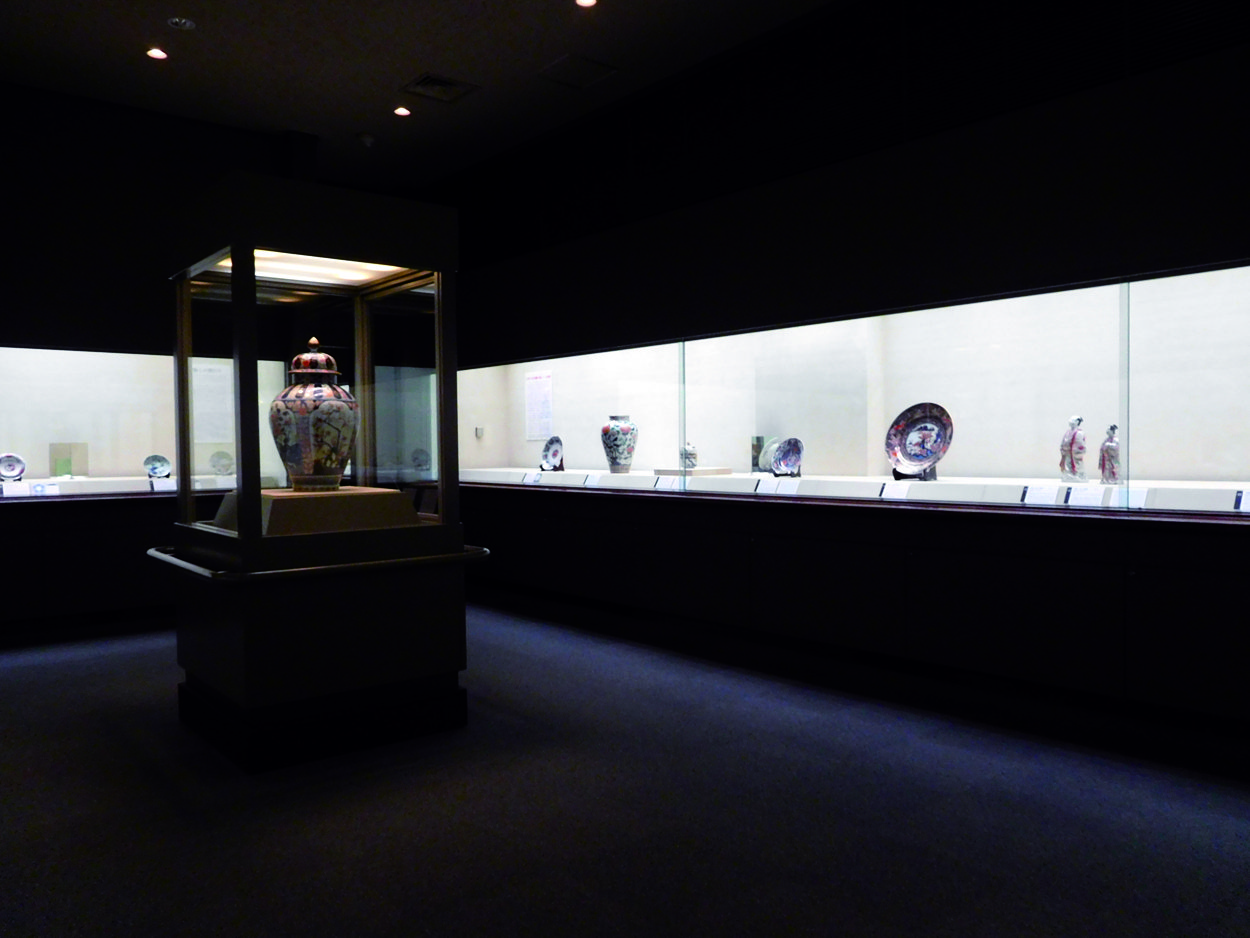 Rare Viewing of Chinese Holdings
The Toguri Museum of Art is perhaps best known for its top-quality collection of Imari ware made during the Edo period (1603-1868), which constitutes the bulk of its holdings. But the museum's founder, Toguri Tohru, was also an avid collector of Chinese and Korean ceramics. This year, to commemorate the 35th anniversary of its founding, the museum is presenting a special exhibition of Chinese porcelain. It is the first time in 15 years that the Toguri Museum of Art will show its most precious Chinese works, and with a limited run of just over a month from November 21 to December 29, 2022, is an occasion not to be missed.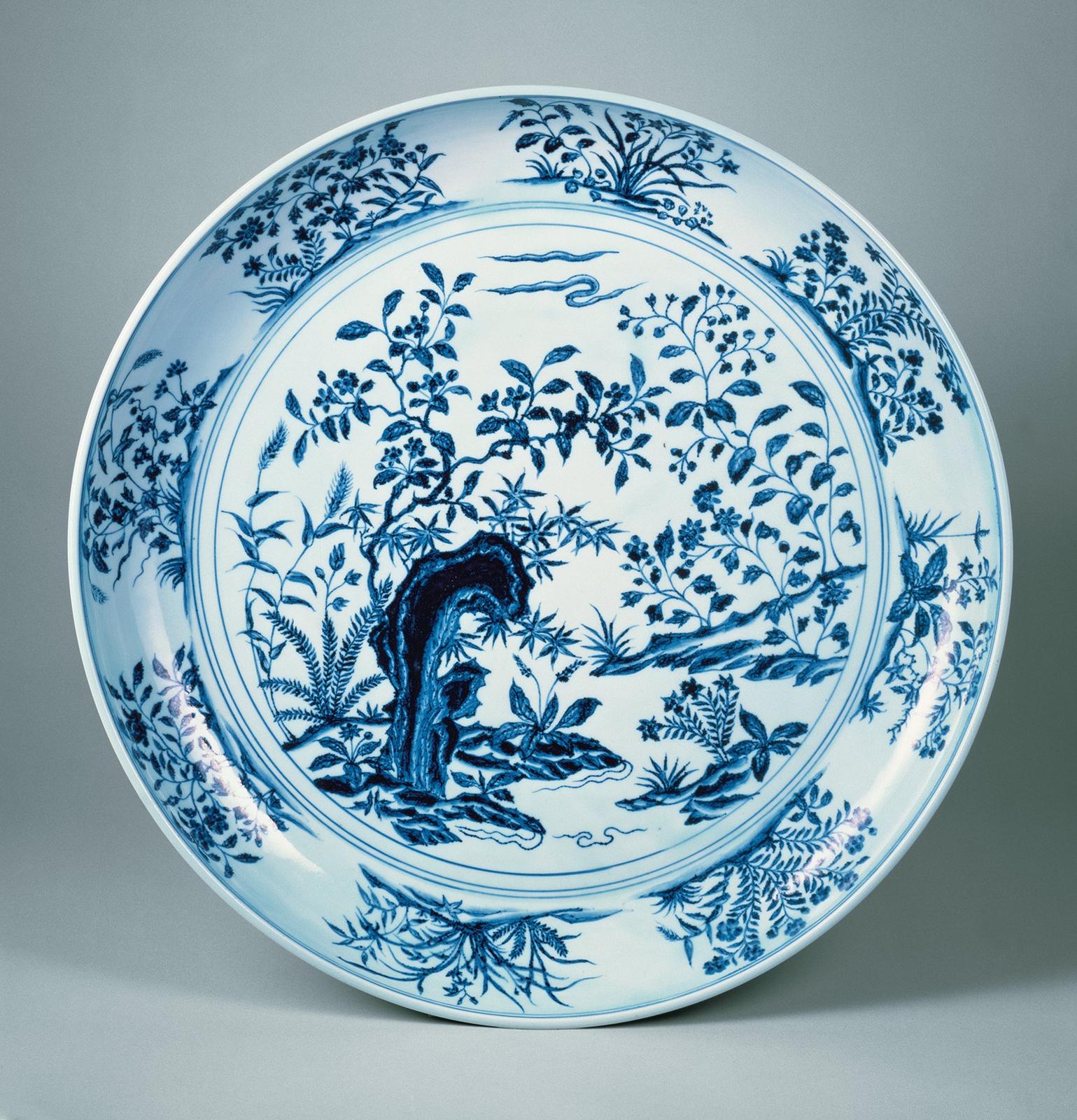 Titled "Toguri Museum Best of Collection: Chinese Porcelain," the exhibition presents a selection of the museum's choicest Chinese pieces, including notable works from the official Ming kilns as well as blue-and-white wares from the Yuan era. By presenting a range of eras, styles, shapes and glazes, the exhibition will provide beginners with a nice overview of the astonishing variety seen within Chinese porcelain. Seasoned connoisseurs, meanwhile, will be pleased for the opportunity to see a number of exceptionally fine pieces that rarely come on public view.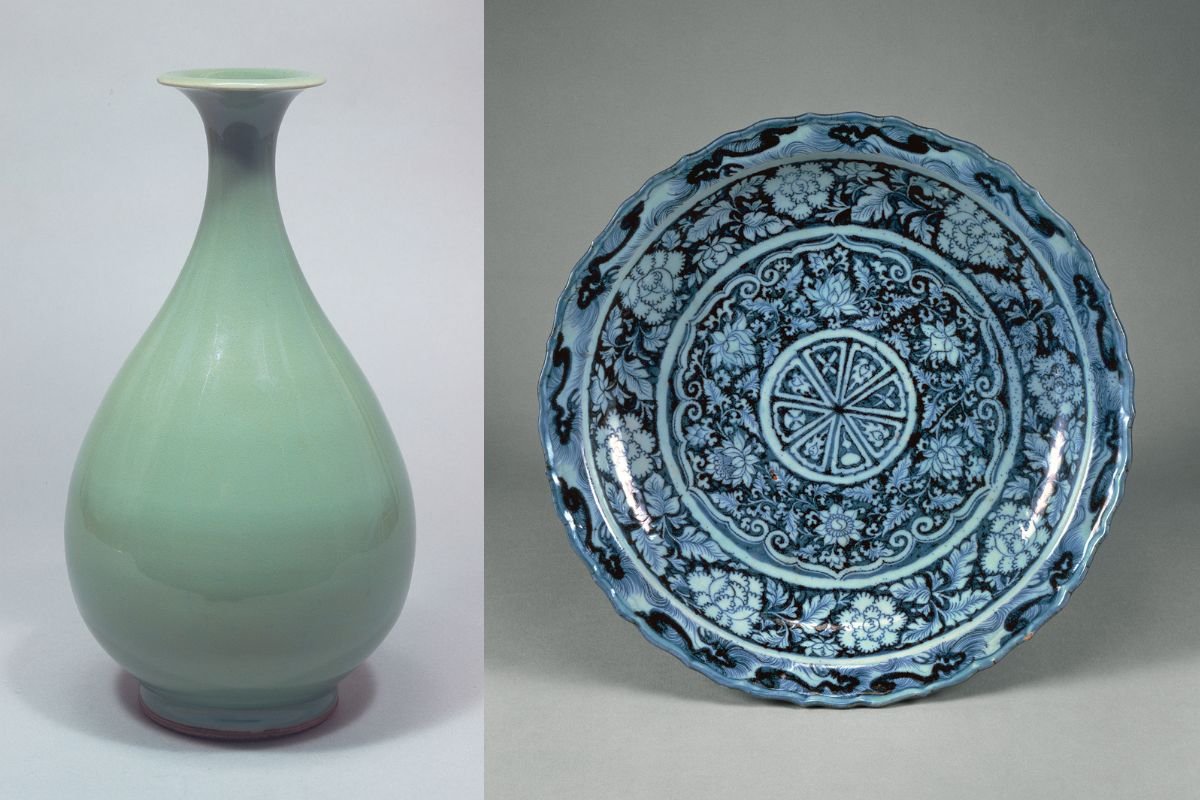 Caring for the afterlife
One piece worthy of particular note is a large figurine of a horse, over 70 cm in length, that dates from the 8th century. The clay is covered with thin white slip and marked with faint circles to give the appearance of a dappled coat, and details such as the saddle, hooves and harnesses were decorated with a style of glazing called sancai, meaning "three color." Stilt marks and traces of clay on the saddle, rump, and the base of the neck suggest that the horse may have originally carried a rider. Indeed, part of the clipped mane has been left long, likely to provide a handhold for the now-missing rider.
Many figurines like this were made during China's Tang dynasty (618-906), some representing people as well as animals, as burial goods to be placed in the tombs of the aristocracy. The practice, part of elaborate funereal customs that developed around this time, was based on a belief that the beings represented would become available to serve the deceased in the afterlife. Tang-era pottery horses can be seen in the collections of other museums, but this work, with its predominantly white color scheme, is a magnificent expression of refined beauty.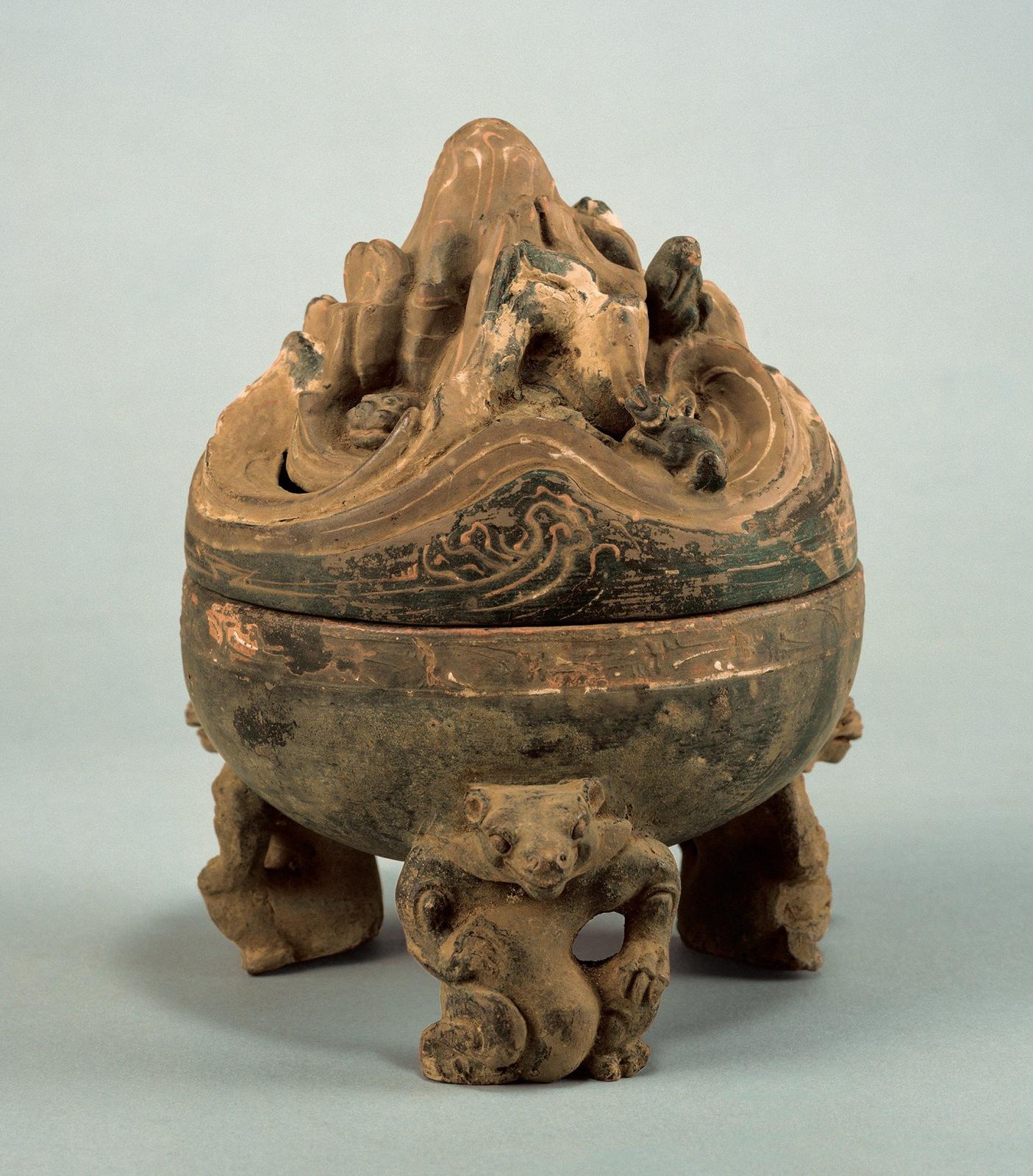 More unusual, and equally magnificent, is a rare lacquered-pottery boshan lu (hill censer) incense burner. The lid is shaped to represent mountains, with perforations to allow the incense smoke to emerge from among the peaks and valleys. The three feet are shaped to represent bears. Because lacquer decoration on pottery is fragile, sensitive to light and changes in environment, such pieces are seldom exhibited. Given the relatively short duration of this exhibition, the museum is able to leave it on view for the entire period.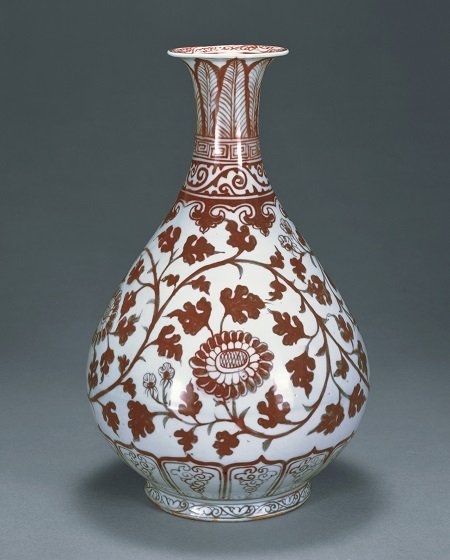 Not blue but red
The Toguri Museum of Art emphasizes education as a way to satisfy both informed connoisseurs and visitors who may arrive knowing nothing at all about Asian porcelain. In recent years, the museum has also been making an effort to better serve foreign visitors. All works are labeled with basic identification in English, and some of the extended captions, which provide more in-depth information, have also been translated. Such captions typically provide historical background or details on process that can deepen one's appreciation of specific works. 
In this exhibition, for example, museum materials explain the vivid red underglaze seen on several pieces, including a large bottle decorated with a lively chrysanthemum arabesque. The handsome bottle was made in Jingdezhen during the Hongwu period (1368-98) of the Ming Dynasty, a time when there was an official ban on maritime trade. As a result, the cobalt needed to produce blue decoration could not be imported in sufficient quantity, slowing the production of the blue-and-white ware that most people today associate with Chinese porcelain. Instead, many porcelain pieces were decorated with an underglaze red utilizing copper oxide as the coloring agent. But it is difficult to achieve good color when working with copper oxide. If fired at a temperature that is too high, the coloring agent disappears into vapor. If the temperature is too low, the piece will emerge from the kiln with the red looking blackish. Yet despite those challenges, the red on this piece is exactly right, nicely complementing its well-shaped form.
The museum will close for the year-end/new year holidays on December 30, 2022, immediately after the exhibition, and reopen on January 15, 2023 with a special exhibition of early Japanese Imari ware and Korean porcelain.
The Toguri Museum of Art
Writing by Alice Gordenker
Images courtesy of the Toguri Museum of Art. All works pictured in this article are in the collection of the Toguri Museum of Art.