Tokyo Embassy Talk:
The Secretary of Qatar on Jogging Through Tokyo's Autumn Leaves
Nasser Yousuf Al-Kaabi, the Second Secretary at the Embassy of the state of the Qatar in Tokyo, is passionate about his hobbies. Since his arrival in Japan two years ago, he has been spending his spare time jogging in circles around Tokyo, while embracing his favorite hobbies for fitness and reading. He shares some of the special attractions and unique cultural aspects he discovered in and about Tokyo.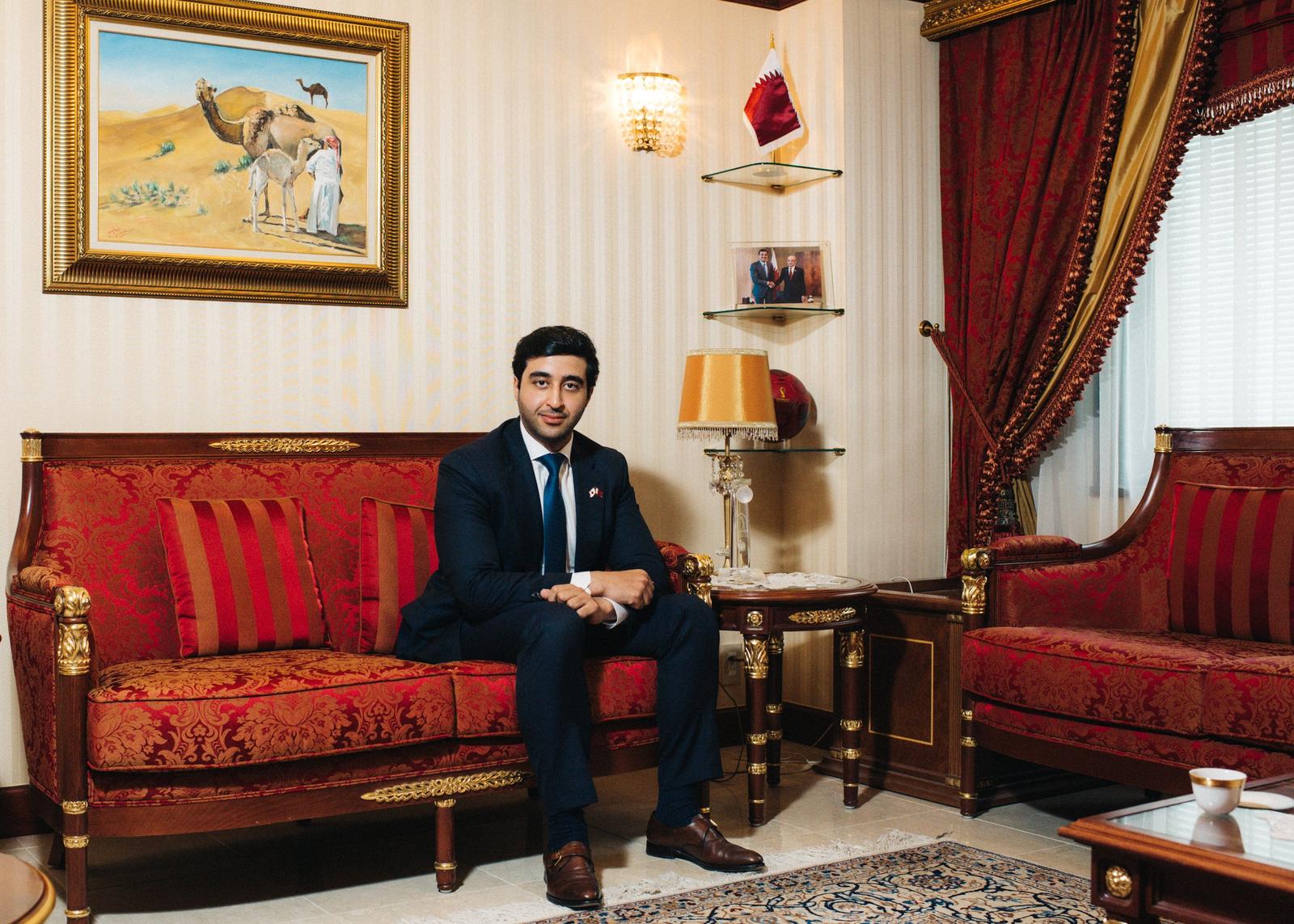 —How do you stay active in Tokyo?
Tokyo has so many good spots for jogging. That starts with the imperial palace, which is encircled by a five-kilometer loop. I see lots of Japanese and foreigners alike jogging there. You can even see the Sakurada-mon Gate, at the moat of the former Edo Castle (present-day Imperial Palace), related to a famous incident in Japanese history. Best of all, there aren't many traffic lights, which you want to avoid at all costs when jogging. It's a really nice place with so many trees, including cherry blossom trees that you can enjoy in the spring season.
Another place I love is Meiji Jingu Gaien, a lovely location where you can see trees of an enormous size. I enjoy it in all seasons, but especially in the fall, where you can see the ginkgo trees turn yellow. It's a wonderful sight, especially on sunny days. That's probably my favorite jogging area because it not only has nature and scenery, but also there are many cafés that you can enjoy, as well as sports stadiums and the Olympic Museum. You can do a one-point-five-kilometer loop around the Meiji Memorial Museum, which has fantastic scenery. It's good for joggers, but those with a car can enjoy driving around all the big trees too. It's a very special place for me—I go there regularly, four to five times a week.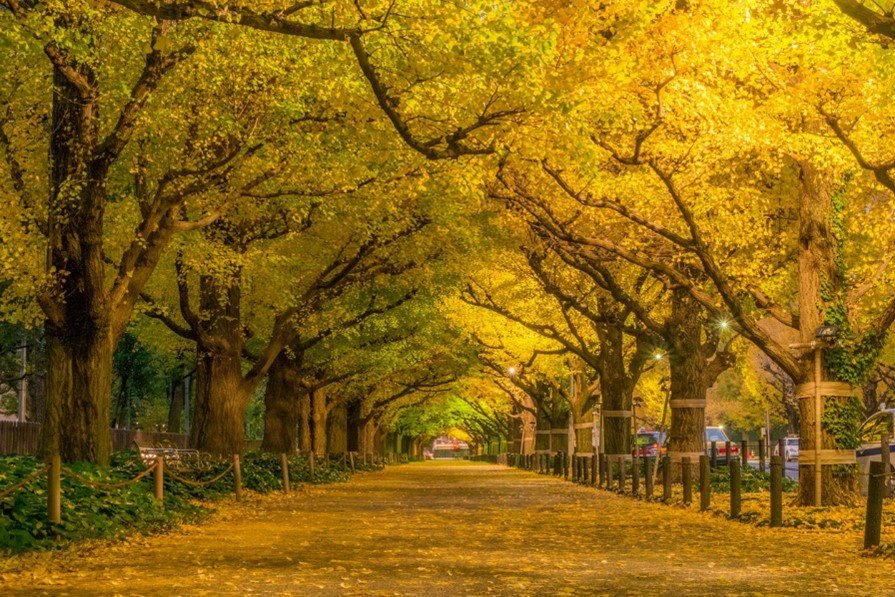 —What's your favorite part of autumn in Tokyo, and where do you go to see the leaves?
The weather is so nice this time of year. You can walk outside; you can do so many things. I love exploring special hidden places in Tokyo. There are many secret spots around the Hiroo area, close to the Qatar Embassy for jogging as well.
I always make sure to go to Hibiya Park, Tokyo, which is adorned with the maple leaves in their famous red hue. Personally though, the yellow ginkgo trees are my favorite. Shiba Park in Minato City is another great spot to go and see fall leaves.
I feel comfortable seeing the beautiful scenery and all the colors of autumn Tokyo is a city that is modernized but, at the same time, has nature, and that's what I really like about Japan, especially Tokyo.
—What parts of Tokyo have stood out to you?
I love the Jimbocho area. I was amazed when I visited, seeing all the bookstores, especially the second-hand ones. Seeing the big display bookshelves on the street outside of the stores was really unfamiliar to me and unique to Tokyo.
I think that Japan has a very intellectual culture. So many Japanese people like reading, and you can see that reflected on any train and in Jimbocho as well. If you look closely, you can also find some English books in Jimbocho too. As for me, I have my own books from back home.
There's a nice café in Jimbocho called Paper Back Café, which is nice and quiet for reading, and where you can enjoy reading while surrounded by books. I feel like I'm similar to the many Japanese people who are athletes that train, jog and read books as well.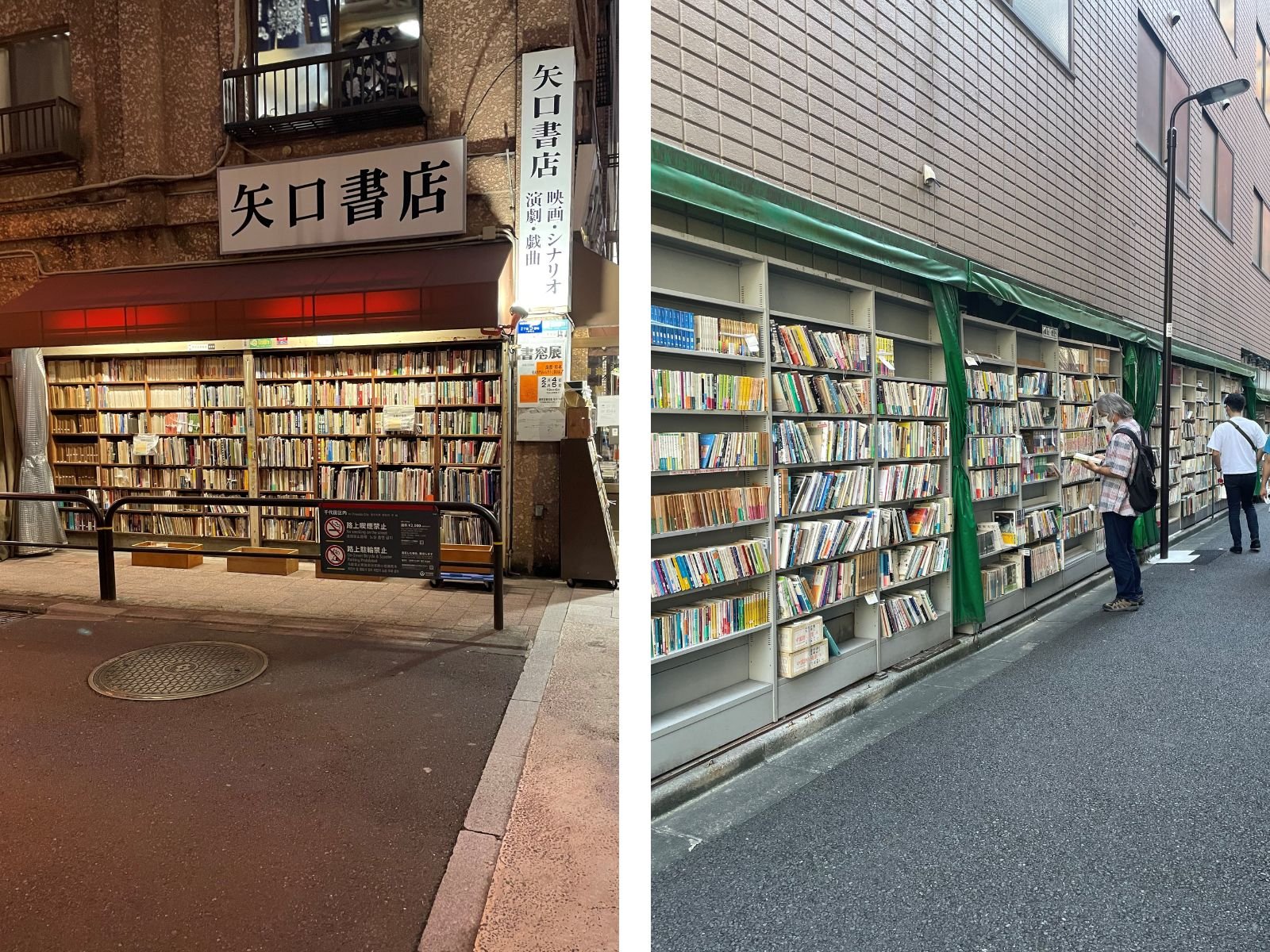 —Are there any similar elements between the cultures of Qatar and Japan?
As in Japanese culture, reverence and respect for elders is also a major part of Qatari culture. For example, giving up a seat on a train or bus for an elderly person, or changing the way you speak to show respect towards the elderly—these are examples of the similar aspects between the Qatari and Japanese culture. As is common in Japanese culture, we also respect the privacy of others.
—How have you felt yourself change since moving to Tokyo?
The people of Tokyo know the importance of time—to be on time, to finish on time. Reflecting on myself as a person, I've become more sensitive to time management in a way that's similar to Japanese people. Now I try to invest my reading on the train as I go back home.
<Home Country Hints>
Q1. What's a popular outdoor or fitness activity in Qatar?
Camping is a truly wonderful experience in the winter months. The season usually starts in October and ends in March. People set up their campsites and create groups of family and friends. They attach great importance to this season and really enjoy it as the camps are set up in specific places, some near the sea, others in the desert, and they keep these camps for up to five months, moving back and forth from home to these outdoors. While in the camps, people enjoy playing volleyball, camel riding, motorcycle riding, barbecue food, talking, and reciting poetry. It is a wonderful experience. One really special place is Sealine in the south of Qatar, where many campers like to go.
Q2. What's something that is unique about the people of Qatar?
Hospitality is deeply rooted in Qatari culture. Qatari people receive their guests in their homes and enjoy chatting about anything and offering dates and our famous Arabic coffee.
Nasser Yousuf AI-kaabi
Interview and writing by Eric Margolis
Photos (portraits) by Kim Marcelo