Chef's Thoughts on Tokyo:
Restaurant Amigo's Luisa Acuña on Opening the City's First Paraguayan Restaurant
Luisa Acuña didn't always picture herself someday being an ambassador for her country in a foreign metropolis. Yet, seven years ago, she spearheaded Tokyo's first Paraguayan restaurant, now frequented by Paraguayan embassy staff and Catholic priests alike.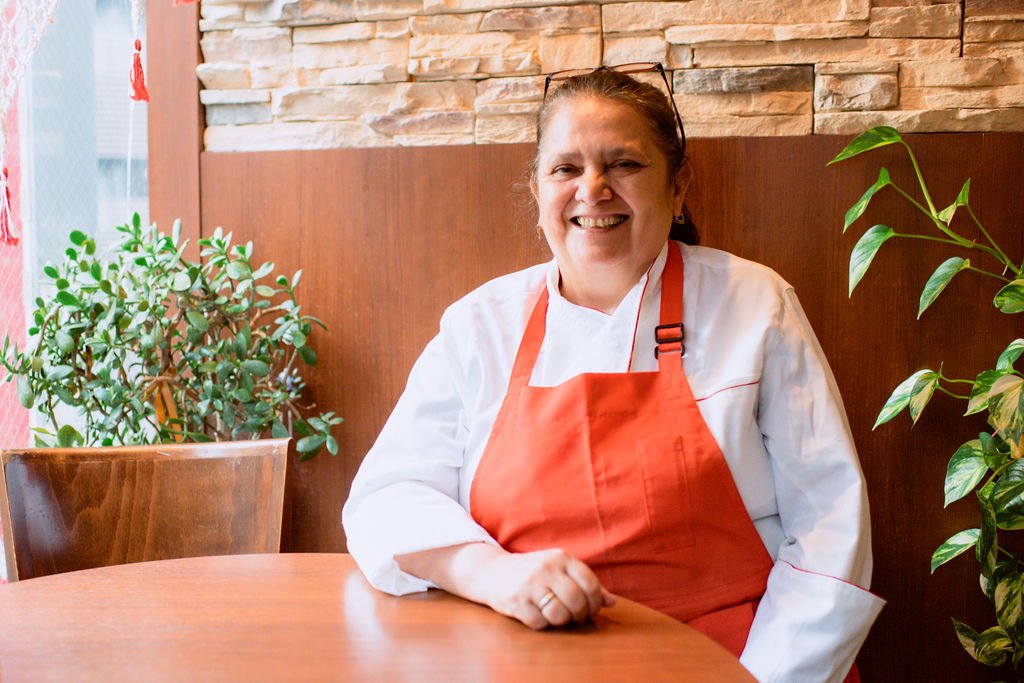 Steadfastness in One's Vocation
Acuña launched her first eatery at the age of 24 in Asunción, the capital city of her native Paraguay. She confesses it was a practical move rather than a great dream; "It was something I knew I could do." Three years later, she met and married a Korean man with Japanese connections who was traveling through Asunción as a tourist.
"My husband returned to Japan and quit his job in Korea," explains the restaurateur. "We then lived in Paraguay for a long time, although my husband also traveled a lot back and forth between Japan and Paraguay. He finally moved back to Japan 20 years ago and I followed him two years later." Although her two sons chose to remain in their native Paraguay, her daughter was happy to follow her mother for a chance at life in Japan.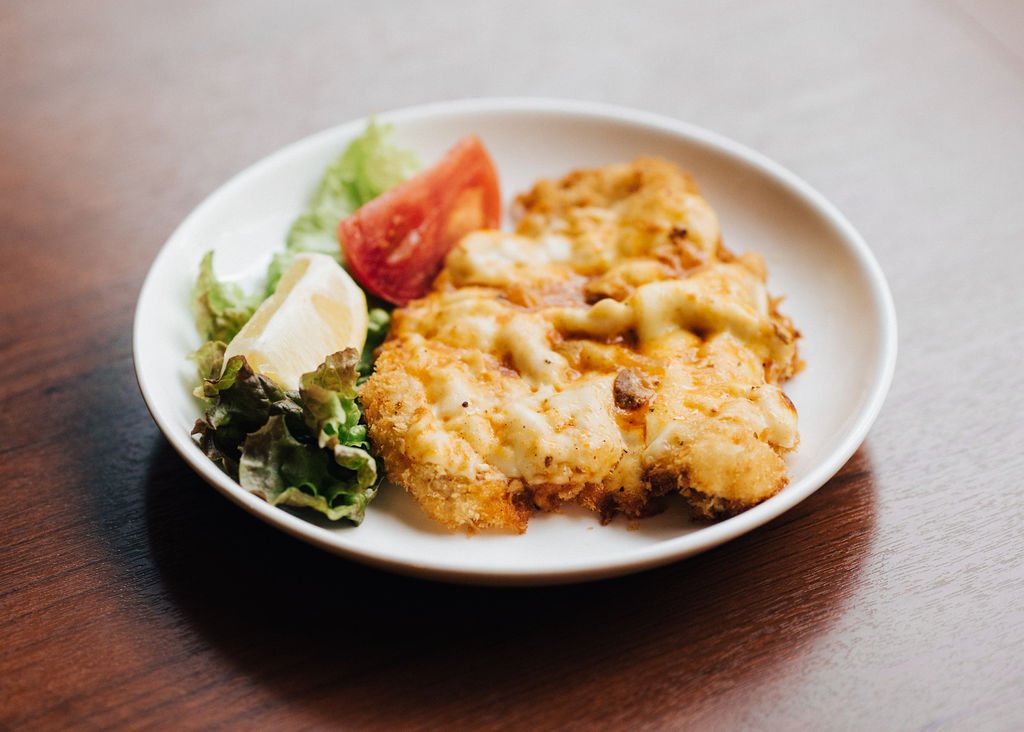 A Passion Fostered by Love
Since her husband was based in Tochigi Prefecture's capital, Utsunomiya, Acuña felt that it was common sense to establish a restaurant there at first. She explains that—because of her spouse—her first restaurant in Japan offered both Korean and Paraguayan fare.
However, by 2015, her husband felt they should aim for greater goals, and scouted out her current locale in Tokyo's Akasaka. There, they would found Restaurant Amigo and establish their new home base in the same commercial district. Given the rebirth at hand, Acuña narrowed down her niche. "Since Tokyo already possessed quite a few Korean restaurants, I opted to focus solely on Paraguayan cuisine," Acuña recounts. Restaurant Amigo provided an exclusive window into her home country's culinary arts, with a menu spanning savory dishes as well as signature desserts. The venture paid off favorably, and soon she found surprising customers among her budding clientele. Two Spanish-speaking Argentine priests from St. Ignatius Church in Chiyoda City arrived with a hunger for the fare of their home continent. In turn, they informed the devout Catholic restaurateur of masses in Spanish that she could attend nearby. Through them, she also learned of Franciscan Chapel Center Catholic church in the Roppongi district of Minato City. And, even though she lacked the free time to socialize with churchgoers, she found great comfort in attending masses in her mother tongue.
The memory of these events brought her mind back to Amigo. "Ethnically Japanese people (Nikkei) from south-America also flock here (to Restaurant Amigo)," she says while deep in thought. "These people are returning to the land of their ancestors. Also, Japanese businessmen who have worked in South America stop in for comfort food. They enjoy a 'homecoming' through our dish."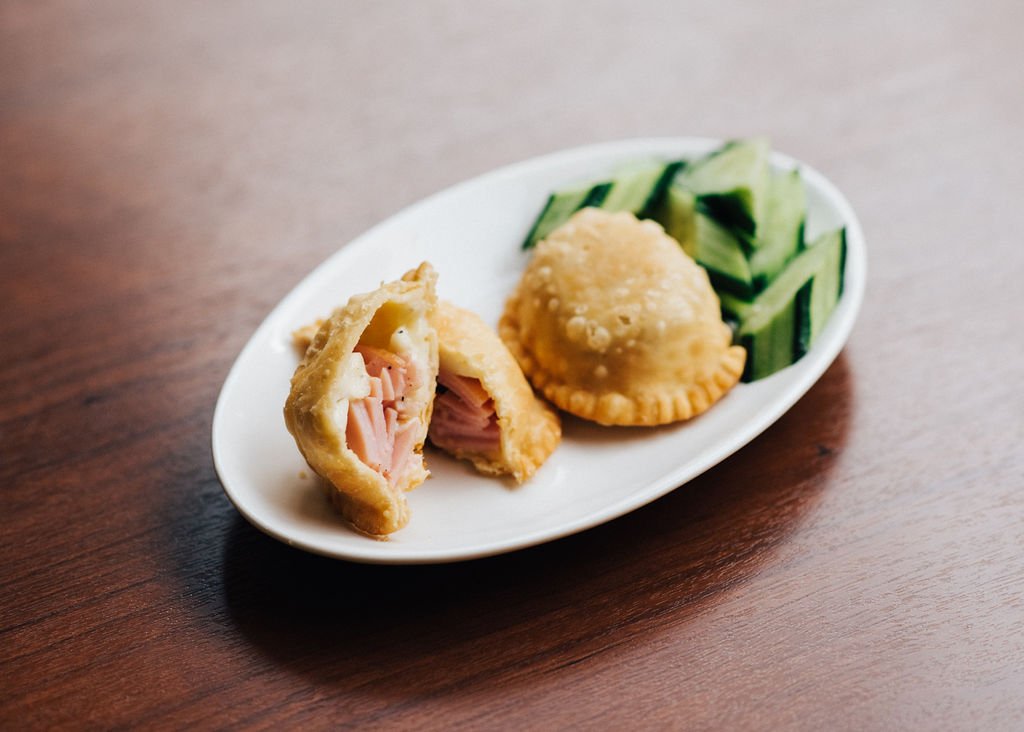 Gratitude for Safety and Creature Comforts
Especially in the first few years after relocating to Japan, living a full family life meant much domestic travel. And, Tochigi Prefecture's Nasushiobara claimed a prize spot in her heart due to a resemblance to her homeland.
When asked how the family travels, she quickly responds, "Mostly by car," but also waxes poetic about her passion for Japanese trains. "I love the Shinkansen (bullet train)," she beams, adding that there are no trains of that level in Paraguay. She is also impressed with the speed and convenience of something many Tokyoites take for granted—the city's metro trains. Acuña experienced further astonishment at their stations' public toilets. "In Paraguay," she explains, "you have to find a restaurant or other business offering a restroom to its clientele. Then, of course, you must purchase something to be granted access."
She also finds relief in the relative safety of Tokyo's streets, adding that her daughter has always felt safe walking alone in the city. Yet another blessing Acuña has found in Tokyo is the abundance of food suppliers of almost any stripe, stating that it's easier to purchase meat and produce in this city than it was in her hometown. Also, of vital importance to any restaurateur, Acuña appreciates Tokyo's potable tap water. She laughs heartily while interjecting, "I drink it all the time. And, I never feel the need to worry. In the end, it's the ease of life and convenience that I love about Japan's capital city."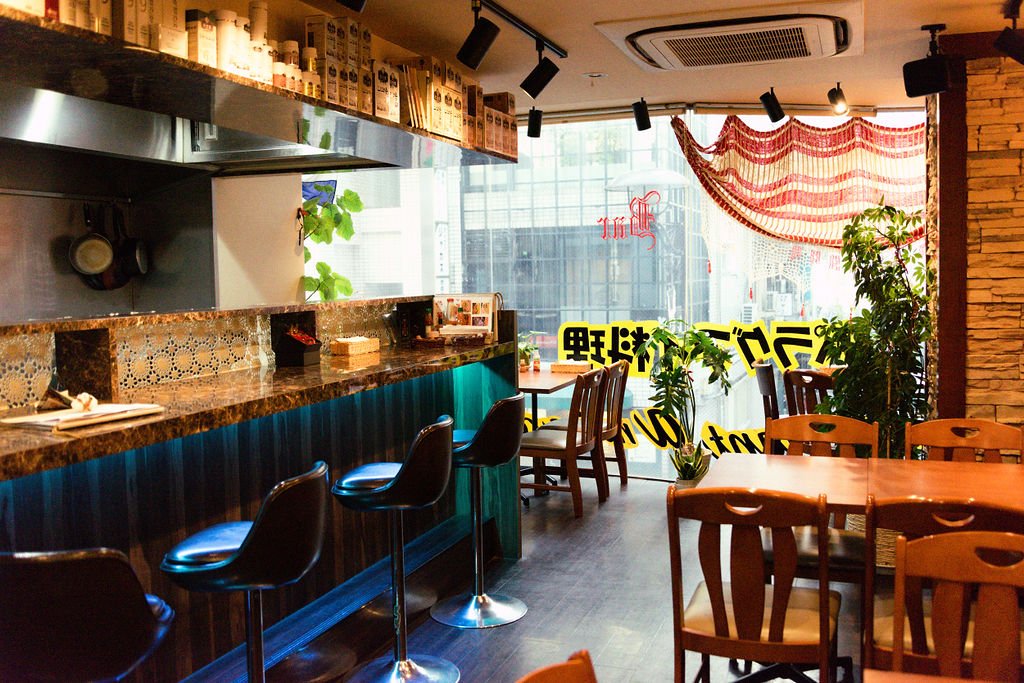 Pleasures of a Glittering City
A veteran of industriousness, Acuña says she works every day and, thus, has precious little leisure time. However, when she manages a break from her labor, she adores a wander through a livelier region of the nation's capital. She discloses, "I love to go to Shibuya for window shopping and people-watching in equal doses! In Paraguay, we have nothing like the throngs of people at Shibuya Crossing. It's like a different planet to me. I love treating myself to a beverage at Starbucks and watching the masses!"
And, in stark contrast, she adores Ueno's Ameyoko street, giggling with pleasure when she recalls the joy she takes in shoe shopping. "You can get really nice shoes inexpensively there!"
Sharing the Wealth of Happiness
Asked what she seeks to accomplish in Tokyo, Acuña's eyes glow with mirth as she conveys the astonishing joy she finds on the faces of newfound customers. "I enjoy seeing their look of surprise when they grasp how delicious our Asado (charcoal-cooked meat) is!" She elaborates that she invested many hours in seeking out a reliable supplier of meat that most closely matched that which she used in her homeland.
She also recommends that customers sample her empanada. "Most of our customers visit the restaurant for a taste of home, and we work hard to provide it!" Also, to other potential immigrants to this metropolis, she offers encouraging sentiments; "If you are willing to work hard, you can make a good life here." No doubt a heartening phrase from one who has built a brand-new life from scratch.
Interview and writing by Laurier Tiernan
Photos by Kim Marcelo