Outdoor Fitness and Community Collide to Promote Wellbeing in Tokyo
To take a closer look at how fitness, health, and wellbeing come together in one of the largest cities in the world, we spoke to Anna Jung, founder of Urban Heroes, a Tokyo outdoor fitness community.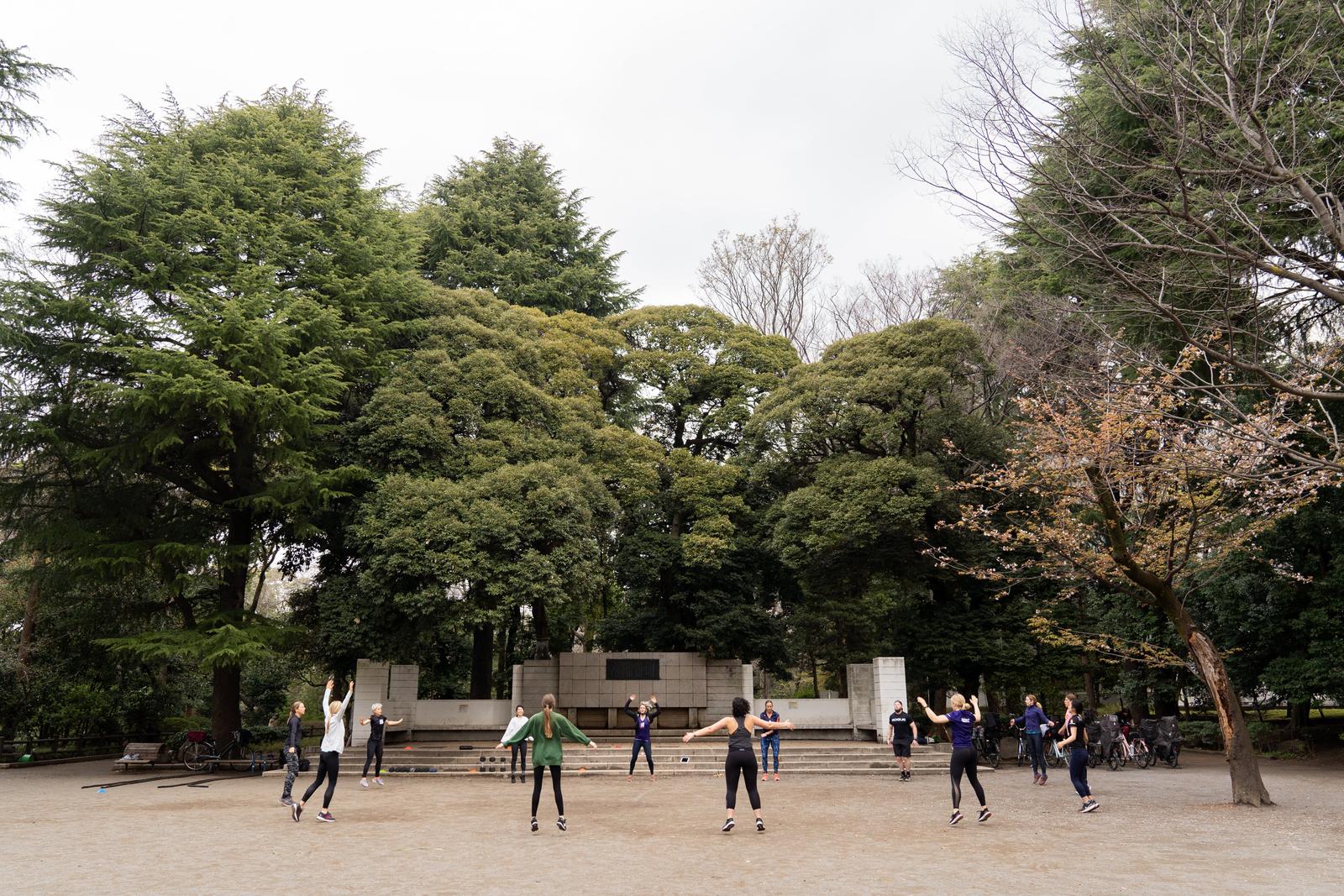 Japan, from small villages to major cities, is famous for its healthy lifestyle. With the first longest life expectancy in the world at 84.7 years, the country is ranked as the healthiest nation in the world by various criteria. Wellbeing, a measure of health and happiness, is also strong across the country, with Tokyo landing near the top of numerous lists of urban quality of life and wellbeing.
Promoting Fitness—and Making it Fun
Urban Heroes provides outdoor, indoor, and online group fitness classes and activities across Tokyo. Jung founded the group in 2020 with some other women in her neighborhood who had learned that she was a fitness coach. "We wanted to do something outdoors because of COVID-19," Jung said. "So we set a date and time, and whoever wanted to come could join."
Within a year, the group surged to 150 members and is currently up to 250. Jung couldn't keep up with demand on her own, so she started to hire other instructors and coaches to offer a wider variety of classes and activities, like yoga and hiking. More than just offering fitness classes, Urban Heroes offers a community, with brunch and coffee activities, group challenges to motivate members, and parties and events.
"It's more than just having people exercise," Jung said. "We're more like friends who get active together, and that's why I think the group is so successful. You have others that push you through hard times."
Tokyo's Healthiest Assets
Experts emphasize that wellbeing in big cities relies on healthy urban environments, reliable mobility, infrastructure for active living, and caring and supportive environments. Urban Heroes makes use of Tokyo's best assets to promote health, a sense of community, and wellbeing in the city.
Jung says that two major factors collide that allow Tokyo to support an active lifestyle. The first is the city's clean air and abundant green space in the form of parks, gardens, and shrines and temples. Small neighborhood parks at most stations, combined with easy access to large outdoor green spaces like Yoyogi Park, Ueno Park, Kinuta Park, and Hikarigaoka Park, provide ample space for outdoor fitness and activities.
Secondly, there is Tokyo's reliable public transportation infrastructure consisting of trains, subways, and buses. Eighty percent of jobs in the city are within one kilometer of the widely used public transit system and Tokyo is a world leader in road safety as well. Residents can quickly access their local green spaces, but also escape the city and immerse themselves in nature.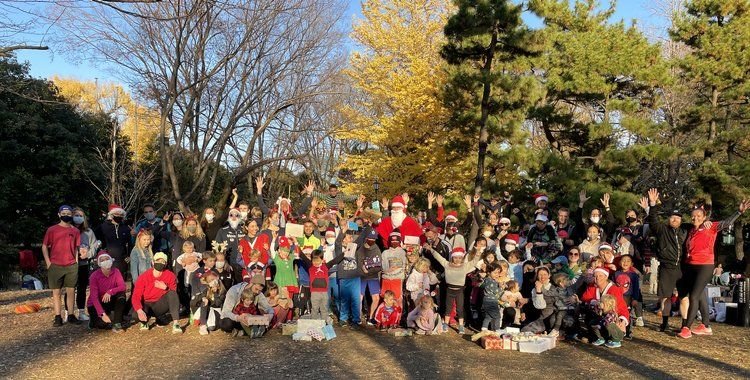 "The quality of outdoor sports is unbeatable," says Jung. "You can easily go hiking, swimming, and skiing. For a major metro city, these kinds of opportunities are incredibly rare. There are many public gyms you can use as well." Jung adds that access to nutritious, diverse food options and creative exercise via engagement with arts and culture are two more strengths of Tokyo that contribute to wellbeing for its residents.
You Cannot Have Wellbeing Without Communityt
The key to making use of this infrastructure, however, is having a network of other people. A caring, supportive environment contributes to mental wellbeing and also provides the essential motivation for engaging in health and fitness activities that contribute to physical wellbeing.
"You want to feel like you belong somewhere," Jung says. "This is especially a problem for the spouses or partners of expats who come to Tokyo for work. While the partner who keeps working the same or a similar job continues to live their working life in the new city in much the same way, the life of the partner turns around 180 degrees. In this situation, community is key."
Tokyo has countless clubs and communities for every interest under the sun. While finding the right community can feel daunting, Jung recommends that newcomers to the city start on Facebook. The group Tokyo Expat Network has 37,000 members, mostly current Tokyo residents. There's no shortage of running or hiking groups, for example, but you have to know where they're based and if they're convenient to you. Facebook groups, other forms of social media, and local English magazines are the best starting point for growing a healthy lifestyle in tandem with a social network.
In addition to Urban Heroes, which is centered around Arisugawa Park in Hiroo, fitness enthusiasts can look to F45 (group workouts gym) in Hamamatsucho or Intensity Matters (outdoor training gym) in Shirokane. For running and triathlon clubs, try Triathlon in Tokyo, Scrambled Legs (runs on Wednesday), and Jingu Joggers (runs on Tuesday and Thursday), while Outdoor Club Japan and Tokyo Hiking Group are welcoming environments for hikers.
What all these groups have in common is how they bridge the gap between fitness and community. In fact, even commercial gyms and fitness brands across Tokyo have started to focus more on community-building in recent years.
"There's more to fitness than having machines and offering classes," Jung explained. "Since the physical side is only one aspect of wellbeing, fostering the social aspect and a sense of community can help with the mental side." There's an upside for the gyms and brands too. People want their friends to join a good community, so businesses committed to community strategy get a lot of free marketing from their customers.
The World Health Organization defines health as a "state of complete physical, mental and social wellbeing and not merely the absence of disease or infirmity." Urban Heroes and other similar groups provide a great model for achieving this better standard of health: a hard work-out in a verdant park, followed by a coffee with new and old friends in the neighborhood.
"There's a community for everyone in the city," says Jung. "If you can keep the whole system—physical, mental, and social—balanced, that's when you feel best."
Interview and Writing by Eric Margolis
Photos by Michael Smith