Chef's Thoughts on Tokyo:
Egyptian Restaurant in Kagurazaka, An Internationally Vibrant Town
Koshary, Hummus, Baklava... There exists a cafe in Tokyo's Kagurazaka that serves authentic Arab cuisine. We interviewed the Egyptian owner and chef, who runs the restaurant while raising a child in Tokyo.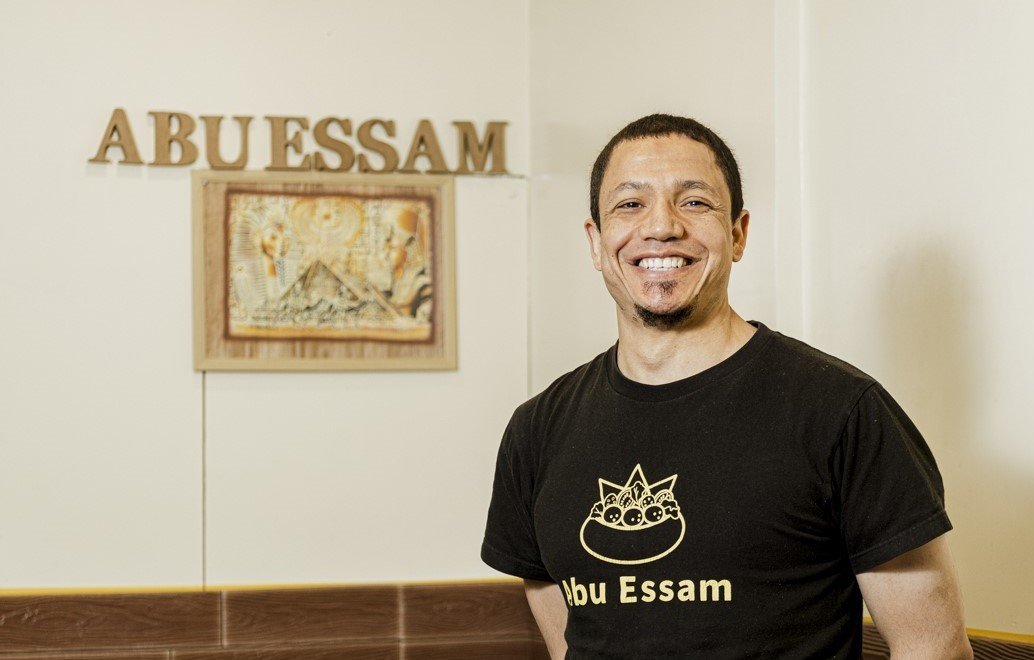 Healthy Menu Options, Acclaimed by Vegans
Kagurazaka in Tokyo is known for its international vibrancy and gourmet cuisine, while still retaining the atmosphere of a geisha district that flourished from the Edo period (1603 - 1868) through the Meiji and Taisho era (1868-1912, 1912-1926). Arabic Cafe & Deli "Abu Essam" opened in 2021 on the corner of the main street in front of the station, garnering much attention and popularity ever since.
Koshary, an Egyptian soul food, is the signature dish of the cafe, and consists of a mixture of rice, pasta, and lentils in tomato sauce. The topping of fried onions is crunchy and savory, and when it's used together with lamb or kebabs, it can fill you up as if it were a set meal.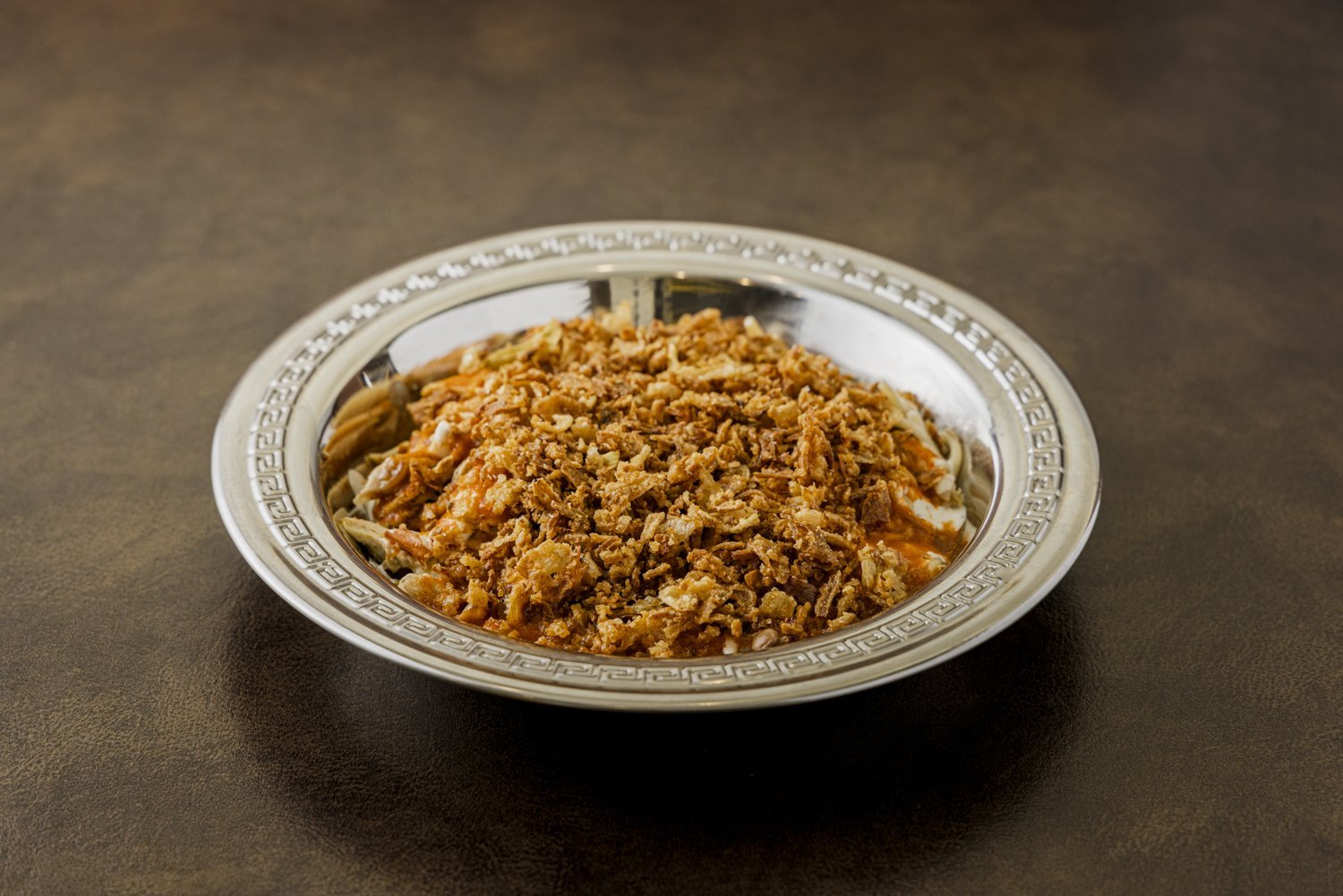 Falafel, a dish that is widely consumed in the Middle East, is also an item the restaurant takes pride in. Simple, round, and croquette-like, the dish is made with mashed chickpeas or broad beans. The falafel at Abu Essam is unique for its healthful qualities, being full of vegetables, low in oil, and free of chemical seasonings.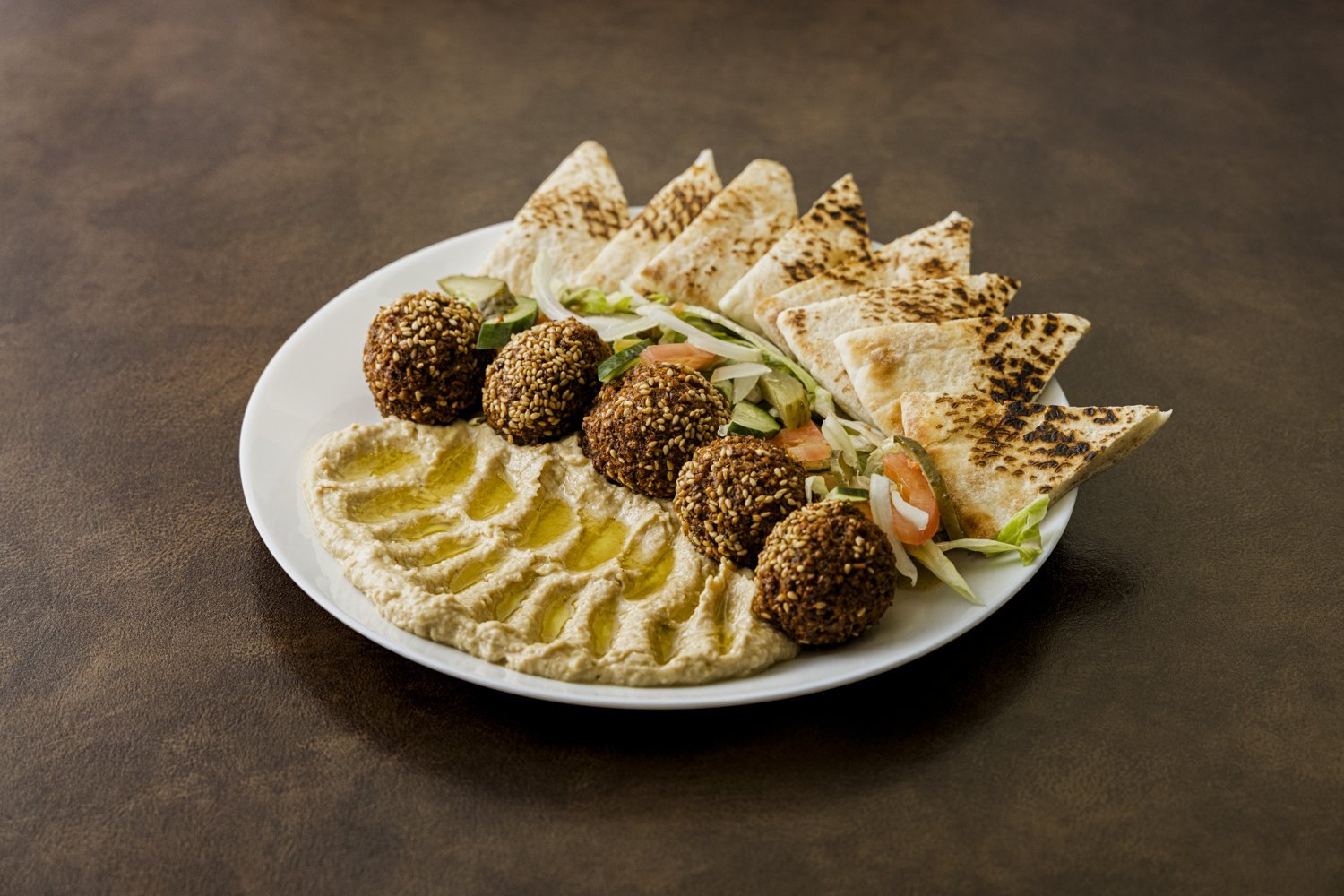 The sandwiches are a popular takeout item. Among them, the "Mackerel Baguette" is a hearty dish filled with large amounts of mackerel and fresh vegetables. The cafe's Hummus, a chickpea paste, and Baklava, an Arabic pastry filled with nuts, are also familiar to regulars. All the ingredients are Halal certified and the restaurant is well trusted by local Muslims.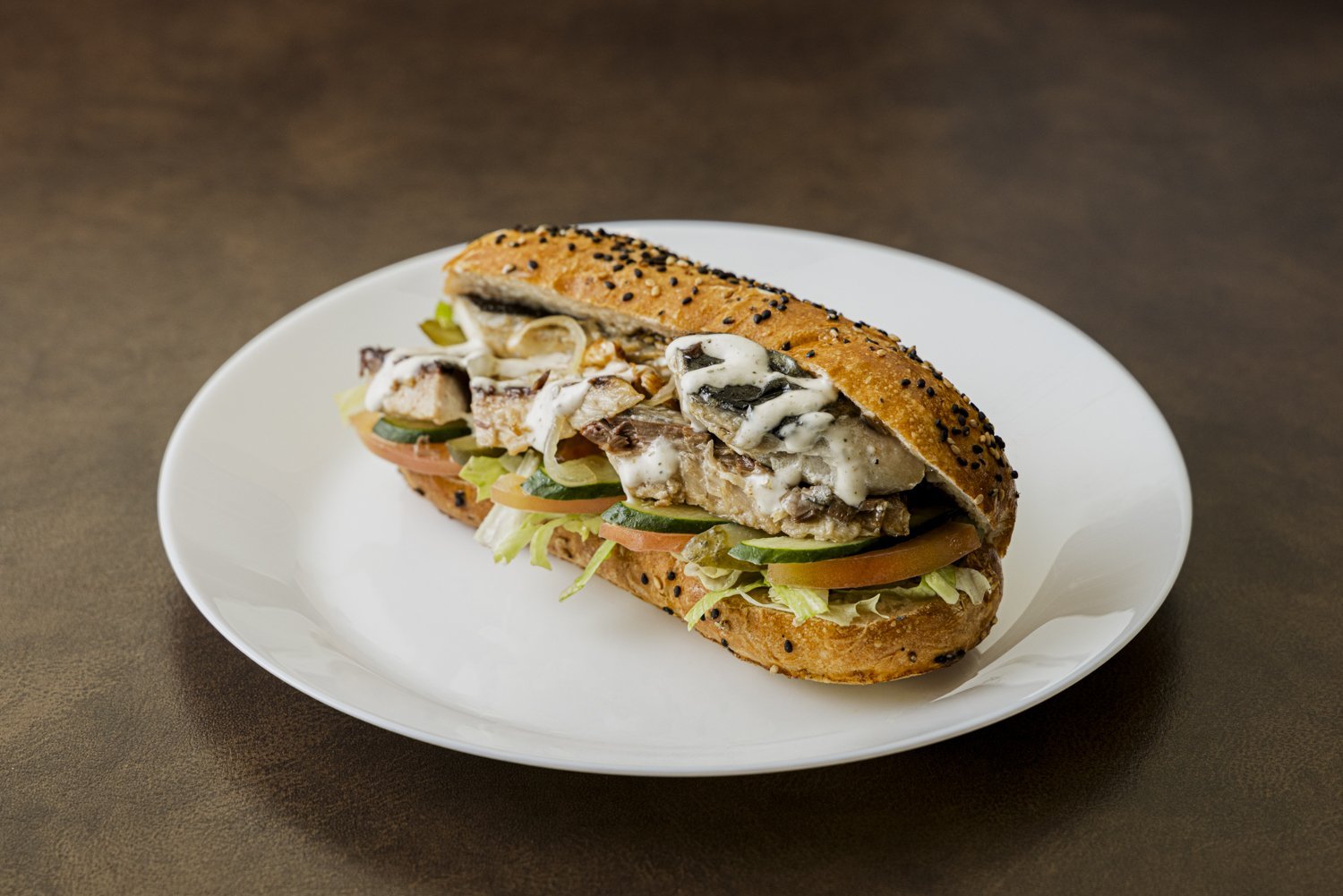 Getting to Know the Internationally Vibrant Kagurazaka via Bike Deliveries
The owner-chef, Ibrahim Jaber, was born in Luxor, Egypt. After studying agriculture locally, he worked at a hotel in Sharm El-Sheikh, a resort town facing the Red Sea, before transferring to a hotel in Kuwait at age 23. There, he learned how to make various dishes and sweets from all across the Arab world, and also married a Japanese woman he had met locally. In 2014, he flew to Japan together with his wife who was returning home.
"There are many international restaurants in Tokyo, and many of them have English-speaking staff. 'NOBU TOKYO' is one of them, and I worked there at first as a pastry chef."
Later, his wife was transferred to Islamabad in Pakistan due to her work. Thus, his life in Tokyo with just his son began when the latter had just turned two-and-a-half years old.
"I delivered for Uber Eats for a while. I had a dream to own my own restaurant someday, so a delivery job was opportune. Riding around various places every day on a bicycle allowed me to search for a location where I could open my restaurant (laughs). I rode all around Tokyo, and in the end, I decided on Kagurazaka. The reason being was that there were no Arab restaurants in the area and there were a lot of potential customers. Not only Japanese people, but also travelers and those from overseas. Since we opened, we have been busy every day and have been blessed with a great clientele. It's really the ideal location for a restaurant."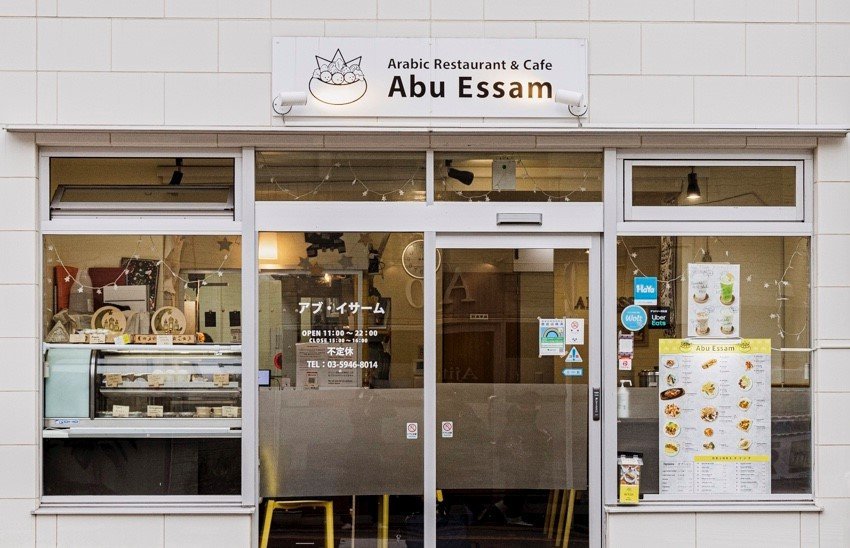 Today, as always, Jaber commuted to work on an electric bicycle equipped with a child seat. Shin-Okubo, scattered with stores selling imported foods, is about 15 minutes away by bicycle. He often stops by on his way to work to stock up.
"Tokyo is a great place to travel by bike. Not only are the roads well maintained and easy to drive on, it's also safe because people follow traffic rules. Shin-Okubo has inexpensive vegetables and stores that sell spices. I have no trouble finding special spices and Halal ingredients that are used in Arab cuisine."
Experiencing the Ease of Living in Tokyo, Blessed with Daycares and Parks
The name of the restaurant, "Abu Essam," actually means "Essam's Father." Jaber currently lives with just his son, Essam. As his wife is working abroad, Jaber is working alone to take care of their child.
"It used to be difficult and expensive for an international resident to raise a child here in Tokyo. Now, various support systems are in place, and local governments and daycare centers provide assistance. I spend a lot of my time in the restaurant, so it's very helpful that the daycare center can look after my son until 8 PM. There are a lot of clean parks in Tokyo, so it's also nice that kids can have fun in a safe environment."
Jaber's dream of owning his own restaurant in Tokyo has come true. Some customers reportedly travel from afar for the falafel, which is popular for being so delicious that you cannot help but crave it every day.
"The customers are not only Arab, but also Italian, French, German—people of all kinds of nationalities. The regulars tend to be families who live in the neighborhood. The restaurant is always busy and lively thanks to these regulars bringing someone along or recommending it to people around them. We have many customers who are foodies, and every day is a joy running a restaurant in the heart of the city."
Interview and writing by Iwasaki Kaori
Photos by Sakaki Mirei
Translation by Amitt