Correspondents' Eye on Tokyo:
French Photojournalist Explains His Enthusiasm for Trains, Travel and Tokyo
A lifelong fan of photography and transport, Jérémie Chanteraud found himself in Tokyo, the best place for both of these passions. As a photojournalist, he covered the Tokyo 2020 Olympics and Paralympics, and is excited to be spending more time indulging in niche train knowledge.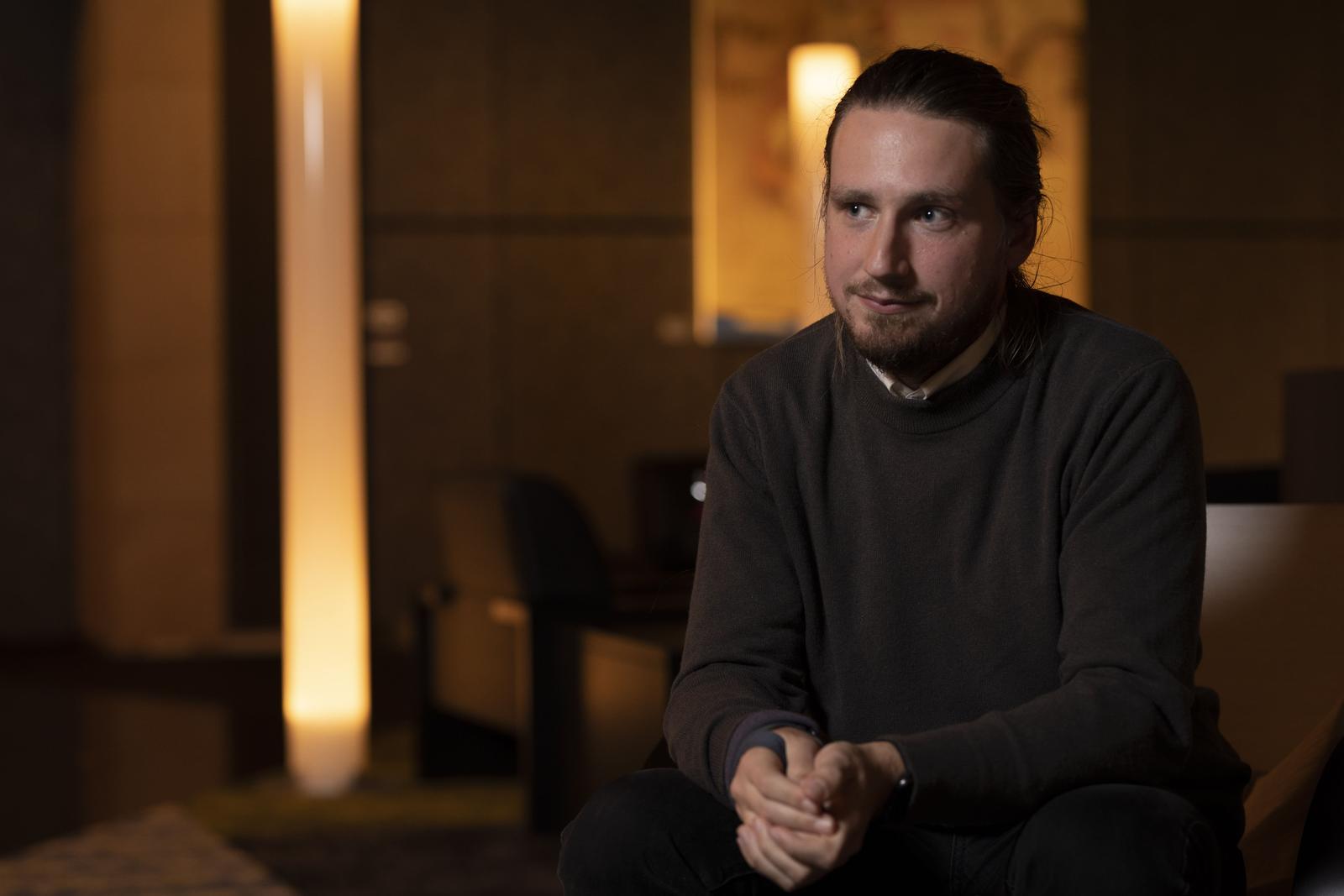 A Background in Film and Photography
An interest that started with playfully stealing his grandfather's cameras turned into Jérémie Chanteraud's successful and international photojournalist career. Studying at journalism schools in France nurtured Chanteraud's passion for storytelling through photography, and eventually led him to work as a freelance journalist for national French television. After five years of working in France, the photojournalist became curious at the prospect of living abroad. "I decided to jump into the unknown," he says, explaining his unexpected and risky move to Tokyo. Without a concrete plan, the working holiday visa was the most attractive way to move to Japan. Chanteraud took the steps to apply and happily arrived in Tokyo in 2018.
Primarily teaching French and doing odd jobs in Tokyo for six months, "it was quite hard," he professes. "I didn't speak Japanese, and my English wasn't very good." Yet, after a fortunate connection through a fellow freelancer, he found a job working for the Tokyo 2020 Olympics and Paralympics. The relationship with people at French media in Tokyo has shaped his social life, enabling him to sustain strong friendships with French people and other international residents, as well as a few of the students to whom he taught French. "Finding new friends was always going to be hard," Chanteraud explains, "but friendships here become very strong very quickly."
Why Settle in Tokyo?
"Tokyo was the best place for me to find a job as an international resident," Chanteraud states. Arriving from Paris, "it was a shock for me because Tokyo was so big. It was also a big culture shock," he continues. "But it's the cleanest city in the world." After over five years of living in various neighborhoods across Tokyo, he is still enjoying the freedom of freelance work, and delving into Tokyo's epic camera culture. "I love that the Japanese market is so strong, and people take such good care of their things." As an avid camera technology nerd, Chanteraud explores the abundant camera stores around Tokyo, including Kitamura Camera, Fujiya Camera, and all that there is to offer in Nakano Broadway. There is also a wider French community in areas such as Kagurazaka and Itabashi. Chanteraud frequents French restaurants and authentic French bakeries that bring tastes of home to Japan.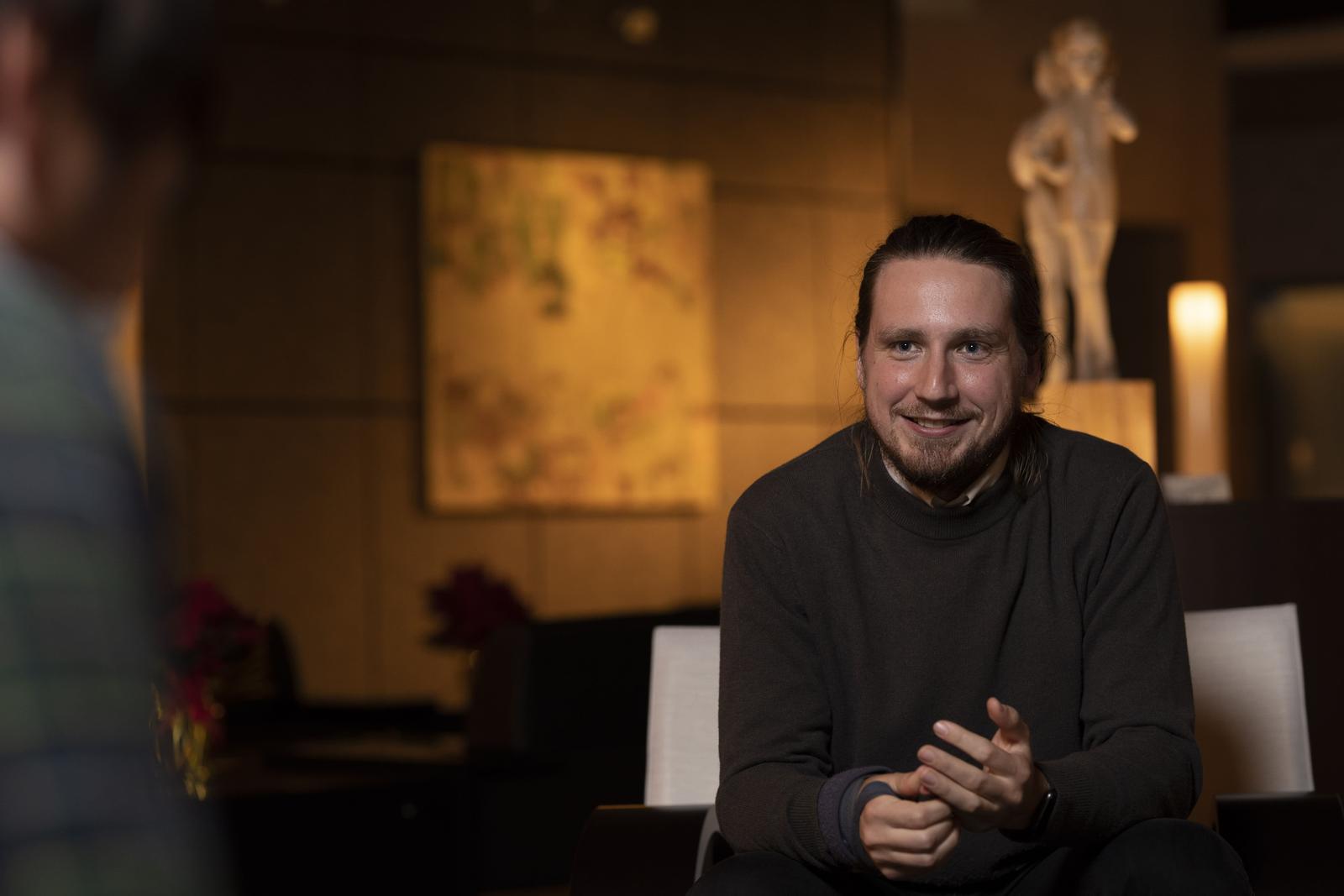 Working at the Center of the Tokyo 2020 Olympics and Paralympics
Chanteraud's talent and experience landed him a job covering the Tokyo 2020 Olympics and Paralympics for Reuters and France Télévision. "There was no public audience," he explains, "but having access to the facilities up close was a once-in-a-lifetime experience for me." This opportunity, granted because he was one of the only French journalists working in Tokyo in the aftermath of the COVID-19 pandemic and the subsequent shutdown of Japanese borders, proved how Tokyo skillfully managed to organize the Olympics and Paralympics, and bring something positive to a difficult time. "Although there was adversity," Chanteraud expresses, "they managed to make something nice out of it." 
A Toritetsu at Heart
Chanteraud's work surrounding the Olympics and Paralympics also involved looking at the infrastructure of the event, lending to one of the photographer's true loves: trains. "Tokyo has the best transport in the world," he expresses gleefully. "There is always a station nearby, the trains are very fast, and signs are easy to understand even if you don't speak the language." A fan of trains in France since he spent time visiting old train stations with his father, Chanteraud's passion reached new heights in Tokyo. "I love how the Shinkansen (bullet train) goes from the very south of Kyushu to Hakodate in Hokkaido; it is the spine of the country", he explains. "You can reach anywhere by train."
When he first arrived in Japan, Chanteraud would ride the train to the terminus just to witness the changing scenery, and to fuel his passion for trains. A self-proclaimed toritetsu (train photographer), he embraces this nerdiness and when asked about his favorite line, he has an answer ready: the Ginza line. Chanteraud explains this love because of the line's "homage to old history with subtle touches of symbolism." It even has a special place in his photography career; "one of the first pictures I took when I arrived was of the Ginza Line. The yellow trains and the all-blue uniforms of the station masters were iconic." Nothing compares to the efficiency of Tokyo's transport system, and the elegance and history of Tokyo Station, in particular, captivated Chanteraud, making it one of his favorite buildings in the city.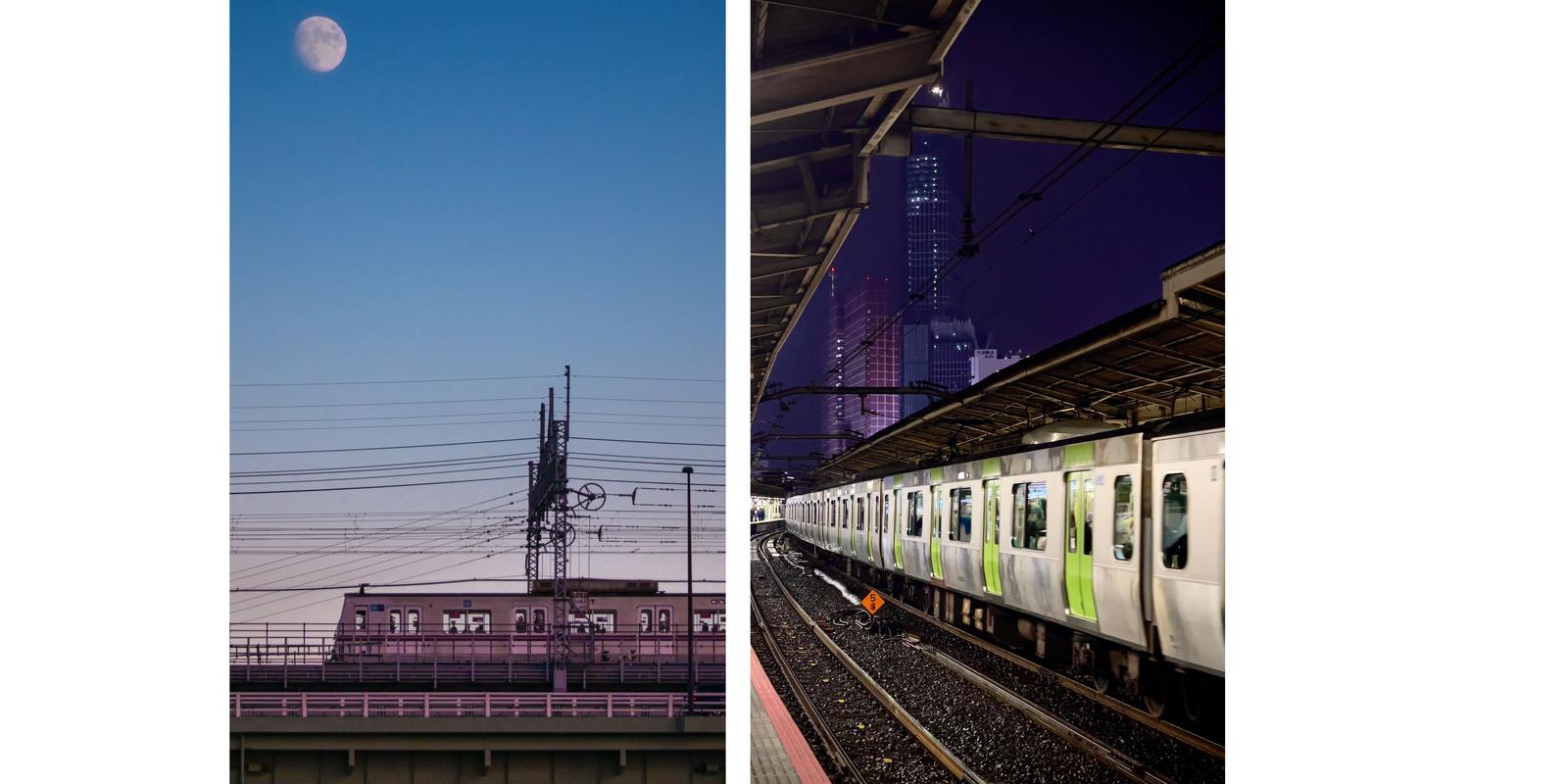 What Comes Next?
Planning to remain in Tokyo to make the most of the extraordinary opportunities on offer, Chanteraud continues to work on a wide array of stories including the Pokemon anime series and recent Pokemon video game releases. "There is a lot of love for this game in France, it's very popular," he explains. Again, Tokyo is the center of this industry, and so Chanteraud has found himself in the right place to indulge his many passions.
"I'm not expecting anything, but whatever the future holds, I'll happily embrace."
Jérémie Chanteraud
Interview by Patrick Balfe
Writing by Tomi Haffety
Photos by Rick Ahern