Chef's Thoughts on Tokyo:
Kenyan Restaurant Owner Creates a Cultural Hub for All in Tokyo
Florence Masyuko has lived a varied life; born and raised in Kenya, she studied at a Catholic missionary school before heading to England to pursue further studies in biotechnology and to train as an athlete. She never would have thought that she would one day move to Tokyo and run her own Kenyan restaurant, Masyuko's Buffalo Cafe.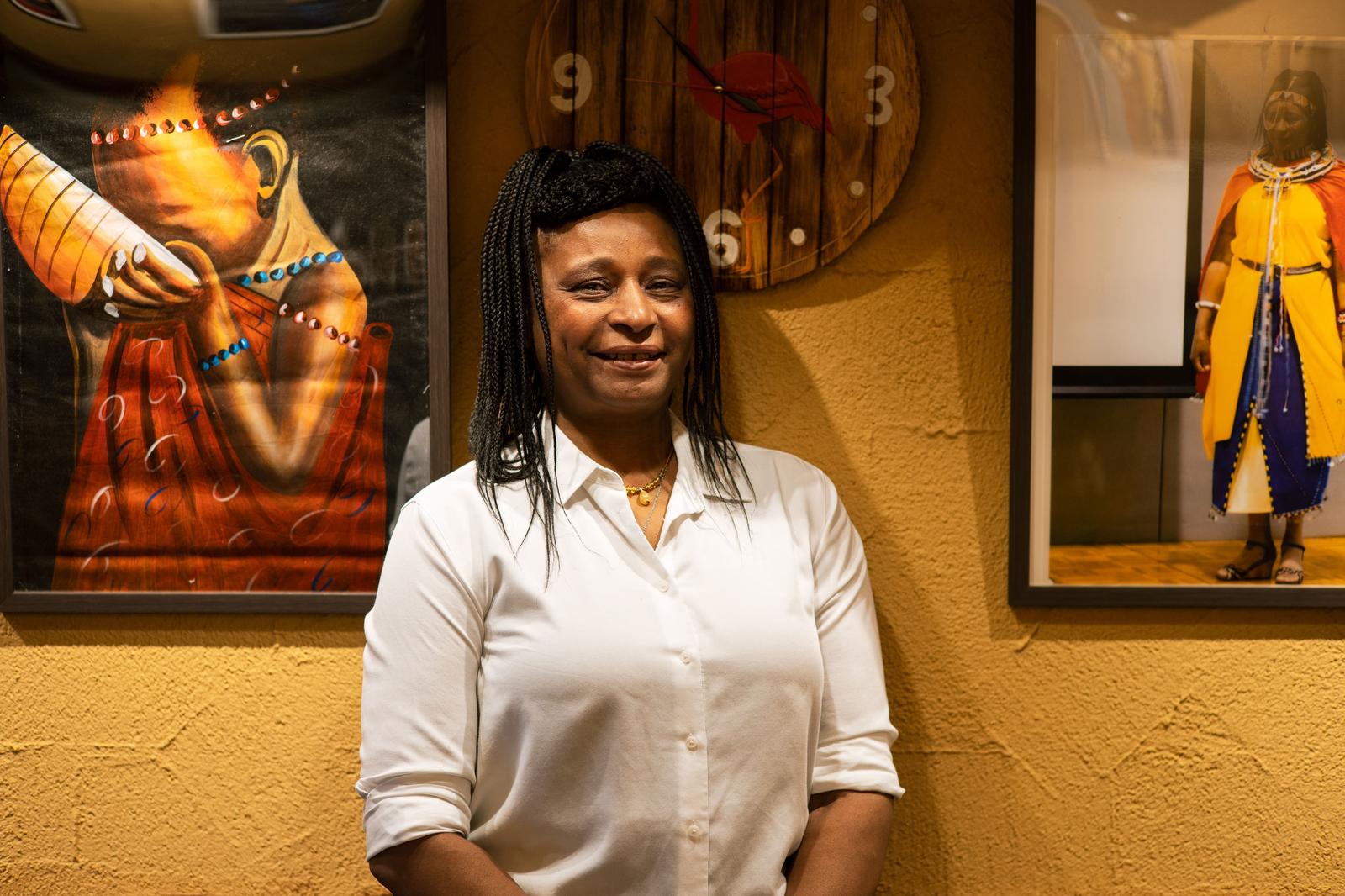 Creating a Community of Cultures
Masyuko moved to Tokyo in her early twenties and eventually began working at the Kenyan Embassy, living with her husband. She worked there for 25 years, and then at the Embassy of the Republic of Angola for three years, before feeling like it was time to move on, stating, "In the beginning it was good, but when you're young everything's fun, you know."
Masyuko wanted to create something of her own, explaining, "I just wanted to do something, maybe teaching elementary school children, or anyone who would like to learn about Africa, African culture or Kenyan culture."
What started as a cafe soon became a restaurant as her embassy connections begged her to show them Kenyan food. Now it has become something of a hot spot, particularly amongst young children who are keen to learn more about Masyuko and her culture. "The children come here when they have homework or want to talk about other countries. I sit down, I talk to them. They will ask questions about the photos on the walls in the restaurant and about Black people. They ask how I feel about being in Japan and being Black."
Masyuko takes great joy in sharing her culture with those who want to learn, and finds many of the locals to be enthusiastic. She also loves learning and sharing new cultures with others. It is not only her cuisine that she shares in her restaurant—she also has one corner stacked with fabrics from Kenya from which she allows children to pick the ones with their favorite patterns to make bags, parasols and masks. She also offers sewing workshops with fabrics, and sells handmade bags in exchange for charity donations, helping school children.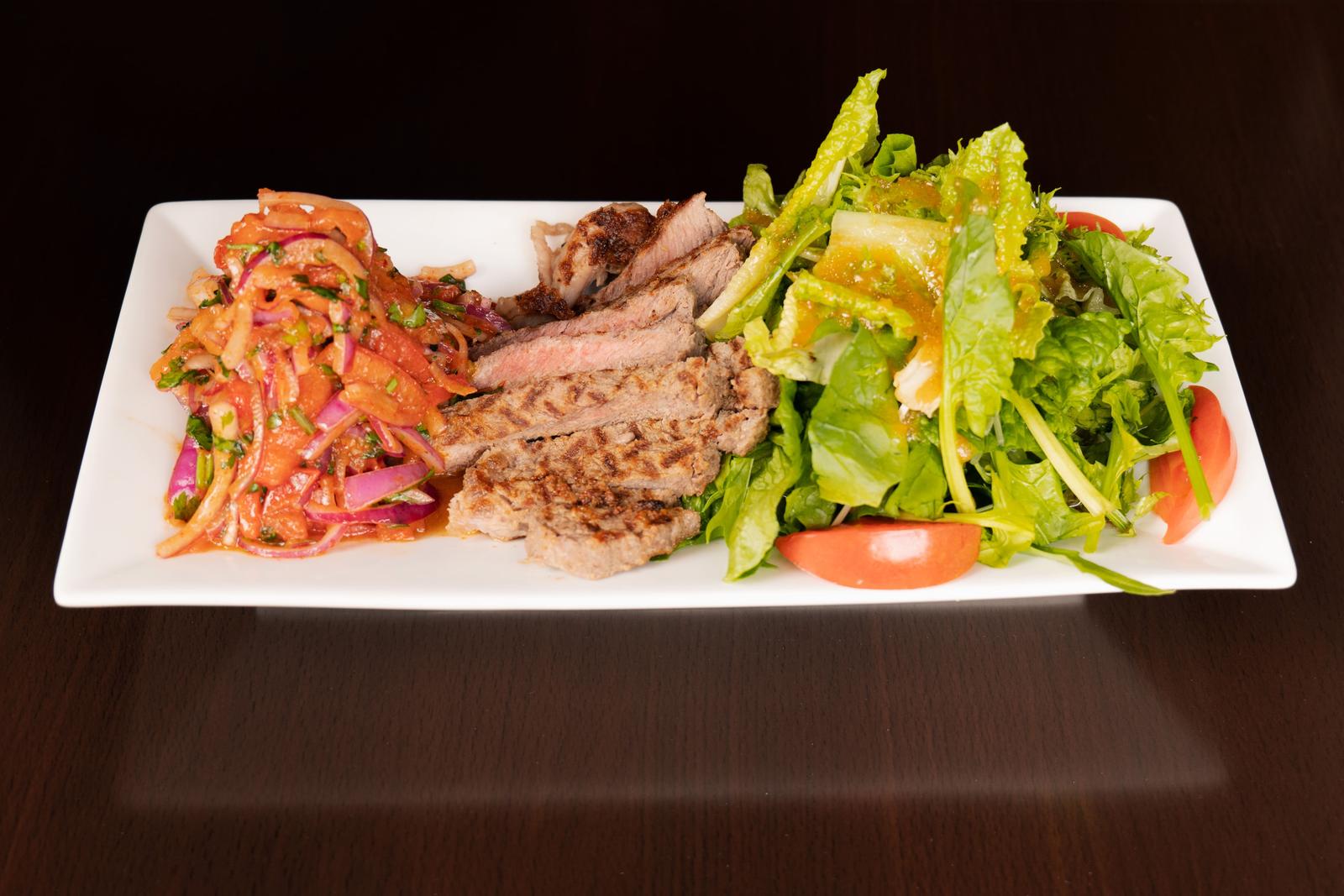 Fostering Positive Change Through Cultural Exchange
When she first arrived here, over 30 years ago, Japan had had very little experience with international residents. "There were very few international people living in Yamagata Prefecture, for many people, I was the first one they had seen. There was so much snow, but I felt even colder than I should have because I had no friends, no activities, no job—no reason to be up and moving." Despite some initial caution from those in her neighborhood, Masyuko was of great interest to the local children. She says, "The children always came to see me because of their curiosity."
She acknowledges that times have certainly changed now and that, thanks to an increased awareness of diversity, she feels she has become a lot closer to the Japanese people. She adds, "Japan is a very safe country. Very safe."
Having spent so much of her time now in the Gotanda area of Shinagawa City, Tokyo, and running the restaurant for the last seven years, she is a fixture amongst the locals. She has become a second mother to many of her patrons, who come to her when they need someone to talk to. "I'm not a counselor," she says, "but people come to talk to me, and I will always sit and listen." If they need a pick-me-up, she also has her methods, cheekily adding, "Sometimes I make people dance."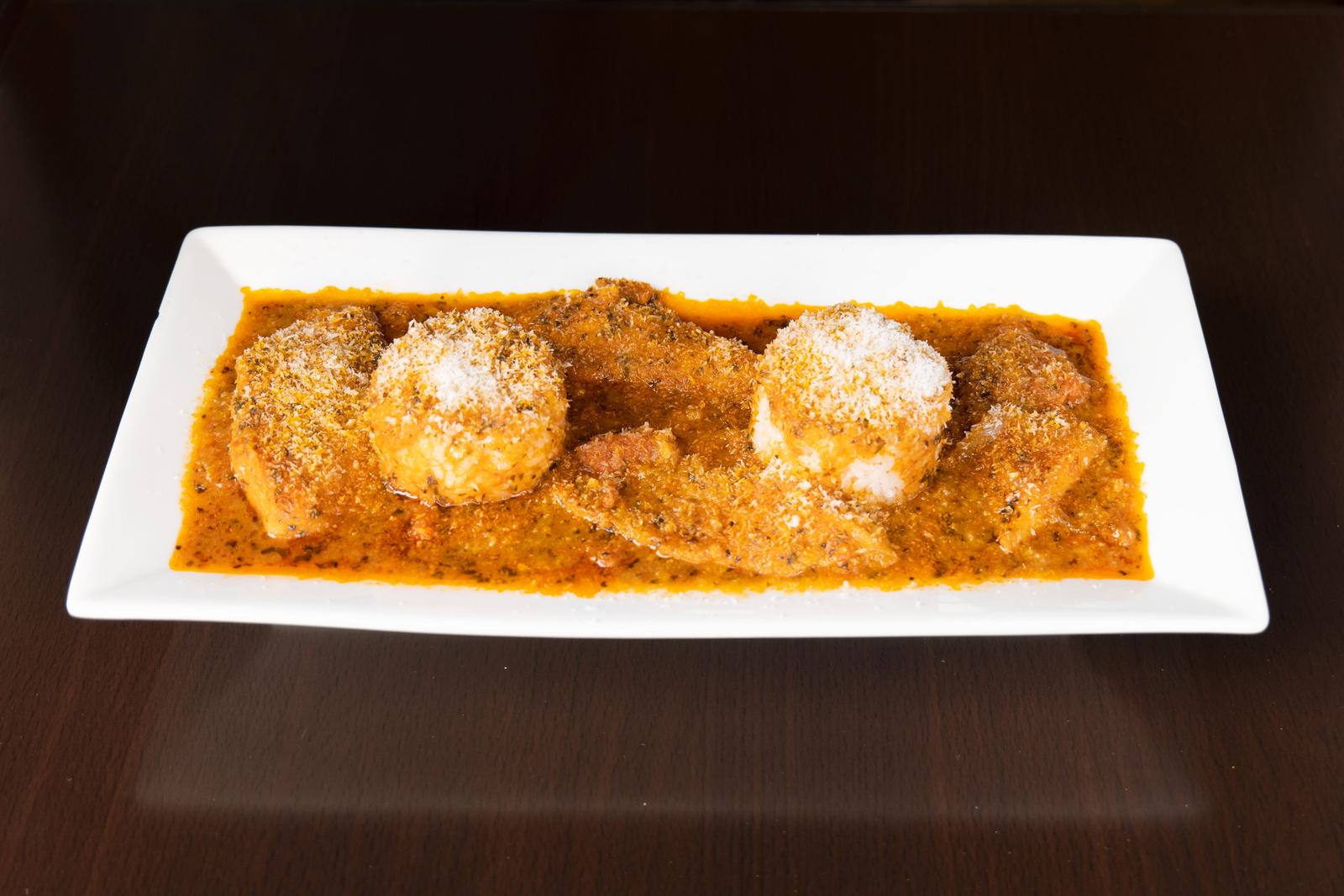 Food that Comes with Love and History
If the dancing doesn't work, Masyuko's food is enough to lift anyone's spirits. She cooks the food of her tribe in Kenya, the Kamba people. She didn't consider herself a cook before the restaurant opened, stating, "I didn't even know what to cook because it was never my job. However, now, even when I visit my family in Kenya, they always ask me to cook—I was so proud to hear that they loved my food."
It took her a whole, near-back-breaking year before the restaurant was ready, and in order to present authentic food she admitted to herself, "Okay, so I have to go home to learn from my own tribe. Kenyan food is so diverse because there are many different tribes with different cultures and influences. This food I make is from my tribespeople, and I make it fresh because in Kamba culture we believe that anything made for your stomach is important for preventing disease, so I always say I serve my food from stove to stomach."
Kenya is made up of numerous tribes, with varying religious and cultural differences as well as different cuisines. "We came from different places, we were divided by the British, so people came from north, east, south, west, so they have their own culture, their own food, their own clothing."
Individuals from all backgrounds come to her restaurant to experience her authentic dishes, as more and more people in Tokyo seek out world cuisine. Tokyo has seen an increase in restaurants like Masyuko's in the last decade as the city becomes more open to multiculturalism and Tokyoites seek more global experiences.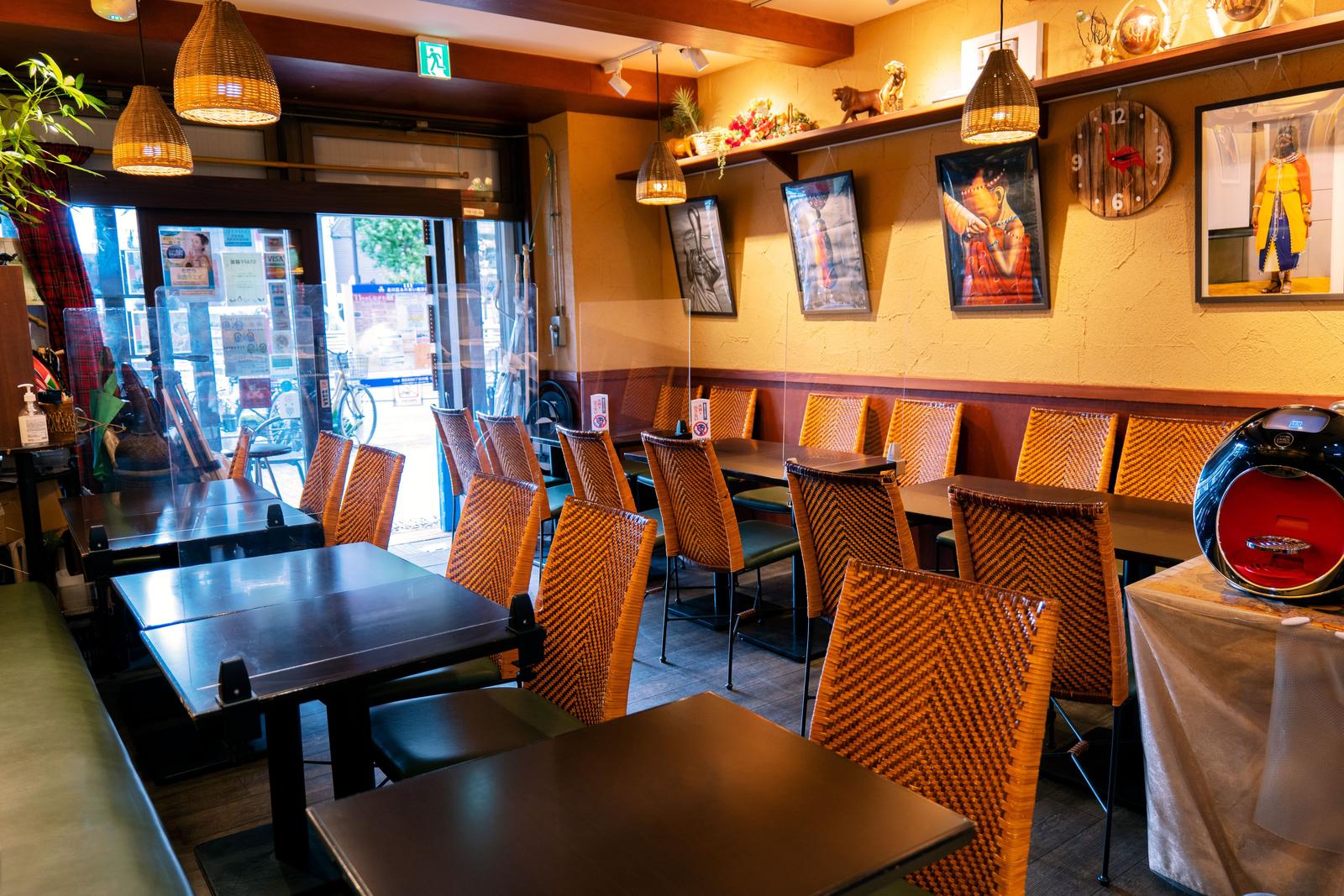 "I Became a Volunteer to My Own People"
The restaurant is not the only way Masyuko connects with her community here in Tokyo. When she is not attending Catholic church in the city, she volunteers her time to work "with elderly people or just those who want someone to talk to; who have an open mind and want to share their ideas and their culture," she states. She explains that her volunteer work gives such people the opportunity to socialize, go on walks, cook together, and write notes and stories detailing their younger years, which Masyuko and the other volunteers offer to translate into different languages. "It can give people a reason to get dressed up for a special day, to be excited to put on some makeup and get out of the house, to laugh together."
She compares the restaurant to the calming coolness of the shade. "The shade is where you can feel cool from the hot sun and feel peace while listening to the sound of the birds and enjoying the refreshing air. Here is a small spot of Kenyan shade in Japan."
For Masyuko, this is a way to give back to a city that offered her so much support during a difficult time. When she and her husband divorced, leaving her a single mother with two young sons, she relied on the help of the Japanese people and the local community, which was able to assist her and her family. 
"I want to thank Japan for being so kind to me. This situation gave me warmth and made me feel like this was my home. It also helped me to get public housing when the children were still very small. I was going to work so they needed some place where they had help." She feels there is no way she can repay the help that was offered to her at that time, but wants to show her appreciation in whatever way she can. This is why she started volunteering—something that turned into a form of cultural exchange, as the people she supports can also teach her about Japan and other cultures too.
Having lived here for over 30 years, and having become so involved in her community, Tokyo is no longer a foreign city to Masyuko. She recognizes that any negative feelings she might have had in the beginning were down to the newness of the experience. "I was new here. Everything was new, we call it culture shock." Well, it isn't new to her anymore; "I've been here a long, long time now, and I no longer feel like I am away from my country. I feel at home here. I feel like I have two homes now—that's why I have placed both the Kenyan flag and the Japanese flag outside of Masyuko's Buffalo Cafe."
Interview and writing by Laura Pollacco
Photos by Laura Pollacco