Chef's Thoughts on Tokyo:
From Serving Looks to Serving Food, Former Hungarian Model Shares His Country's Cuisine in Tokyo
László Kotaszek came to Japan in the early 2000s in part because of his interest in Japanese food and love of adventure. Now, two decades on, he lives in Tokyo and promotes his own country's food at his Hungarian bar and restaurant, Döbrögi, based in the area he now considers home, Tokyo's Akasaka.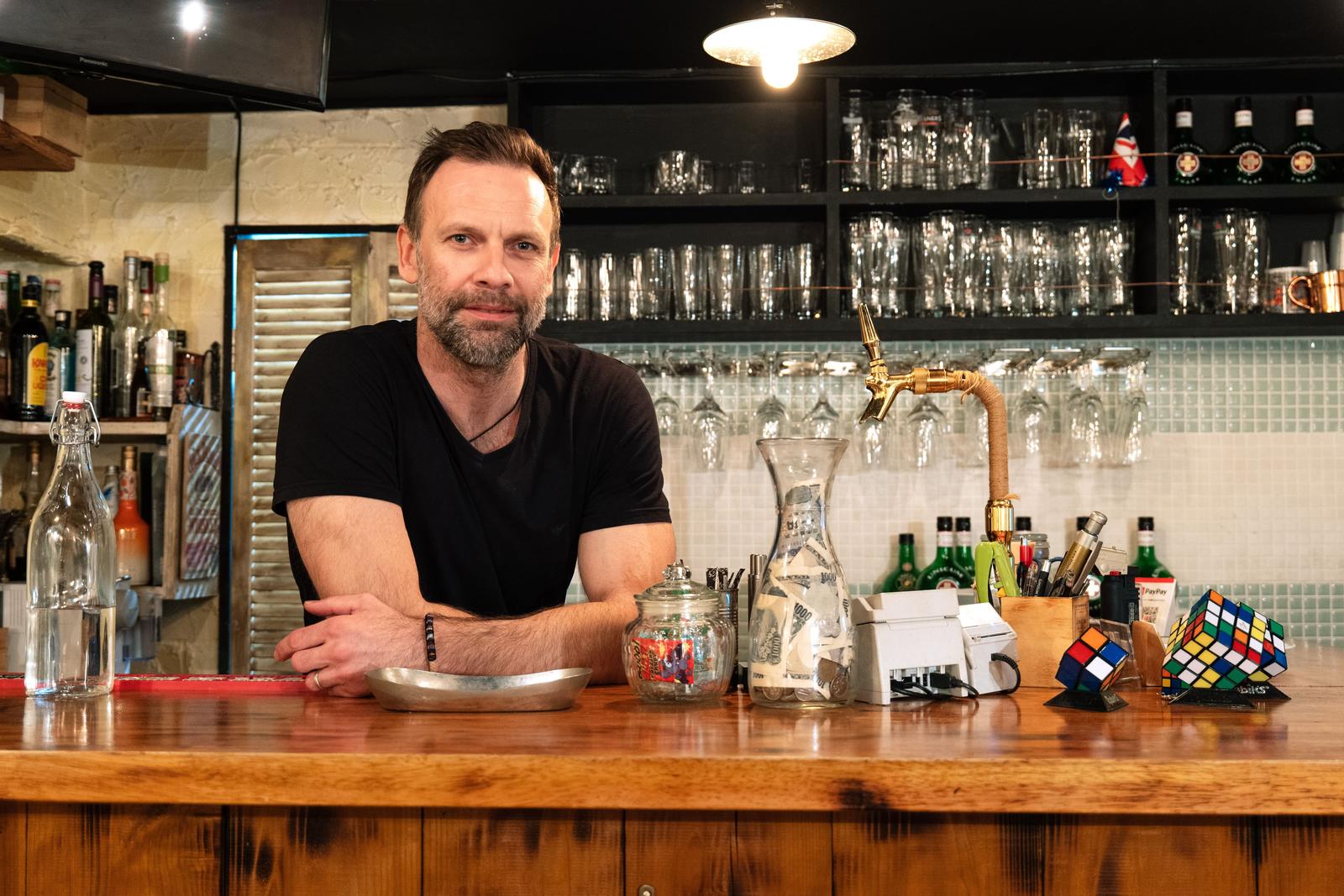 "Finding Freedom and Fun in Tokyo"
Kotaszek came to Japan to work as a model, having modelled and travelled in Europe beforehand. "I didn't plan to live in Tokyo for 20 years, it just happened," he tells us, "I just wanted adventure, I just wanted to see the world and Japan was the farthest place from Hungary I could think of." What interested him in Japan, specifically, was the food. Having first had a taste of it in Austria in 1999, it stuck in his mind. "When the chance to come to Japan arose, I instantly remembered, 'oh, that was great food!' I wanted to try the real deal."
He recalls how he felt upon initially arriving in Tokyo. "I was really amazed the first time I came here—I think everyone is—by just how large it is compared to European cities, so concentrated, so sparkling, it just amazed me."
Back then Kotaszek found that there was plenty of modeling work available for him in Tokyo, which afforded him lots of freedom. "Plus I was young," he adds, "so it was just 100 percent truly fun." During this time he would travel to other parts of the country depending on the season and take hospitality jobs too. "I was always interested in hospitality, as well. I started working in bars, learning how to make cocktails especially."
It was whilst working and traveling that he ended up spending time in Shimoda, Shizuoka Prefecture, where he found Balaton, a small beachside Mexican food stand which operated during the summer months that he took over from its former owner. As fate would have it, Balaton is also the name of a famous Hungarian lake, which Kotaszek found quite amusing.
He met his wife, with whom he built the business in Shimoda. "She is actually a much better cook to be honest," he tells us. "She has much more sense for how a dish should look; I still can cook, but we work best together." Kotaszek loves being able to work in partnership with his wife, running a family business.
Settling Down in Tokyo and Setting Up Shop
Later on they both decided to move back to Tokyo to set up Döbrögi as a more consistent and permanent endeavor. He was made aware that there was an Austrian restaurant owner who was looking for a buyer for his space. It was a great opportunity for Kotaszek to settle down a little. "I was still working here and there and I thought maybe I'd give it a shot."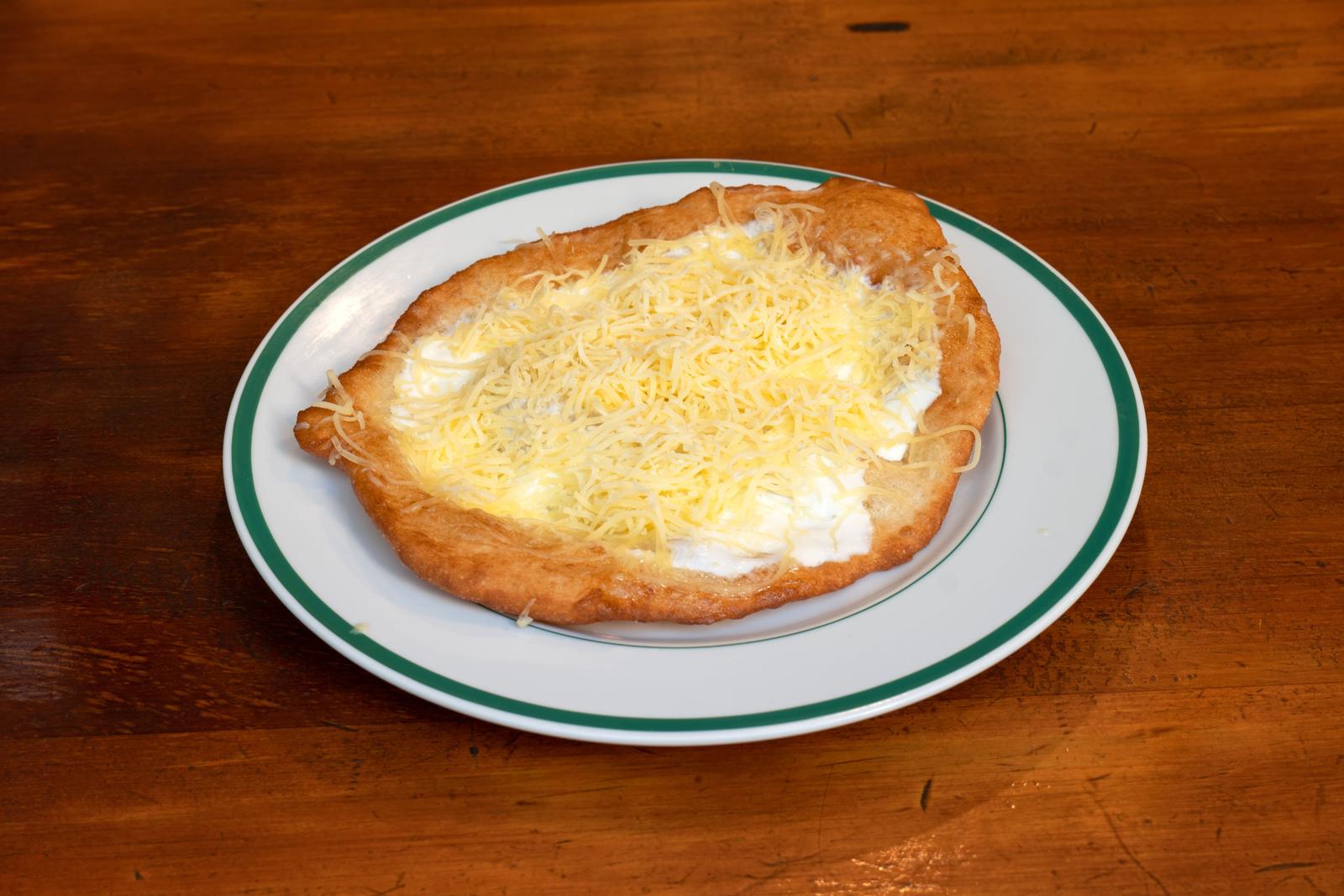 Starting out, Kotaszek already had a few people he knew and could count on, but he also received help from the Hungarian Embassy, who wanted to promote the country's cultural cuisine through Döbrögi. When it comes to setting up a business like a restaurant here in Tokyo, Kotaszek tells us, "It's surprisingly easy, it's not hard at all. I mean it's something new, I had never done it before, so I was a little afraid, but Tokyo has clear rules about what you have to do to start a restaurant."
Kotaszek believes it has been much easier for him to open a restaurant here in Tokyo compared to how it might have been in other major cities. "I think in Japan it's easier; even back in Hungary, I have friends who have similar businesses, and it sounds hard for them, it just seems harder to me. It also has to do with Japanese culture, the trust is much more present here."
The Hungarian Embassy continues to support his work, relaying events where Kotaszek can set up his newly bought food truck to serve Hungarian food to people outside of the restaurant. Those at the Hungarian Embassy do not work alone though—they partner with the Tokyo Metropolitan Government (TMG) to provide these opportunities to small business owners, including businesses run by international residents. Kotaszek believes there has been a push for more diversity, saying, "That's a good thing for everyone. People become known and get support." And it is not just the "classic" culinary ventures such as French and Italian that are promoted, but also lesser-known global cuisine.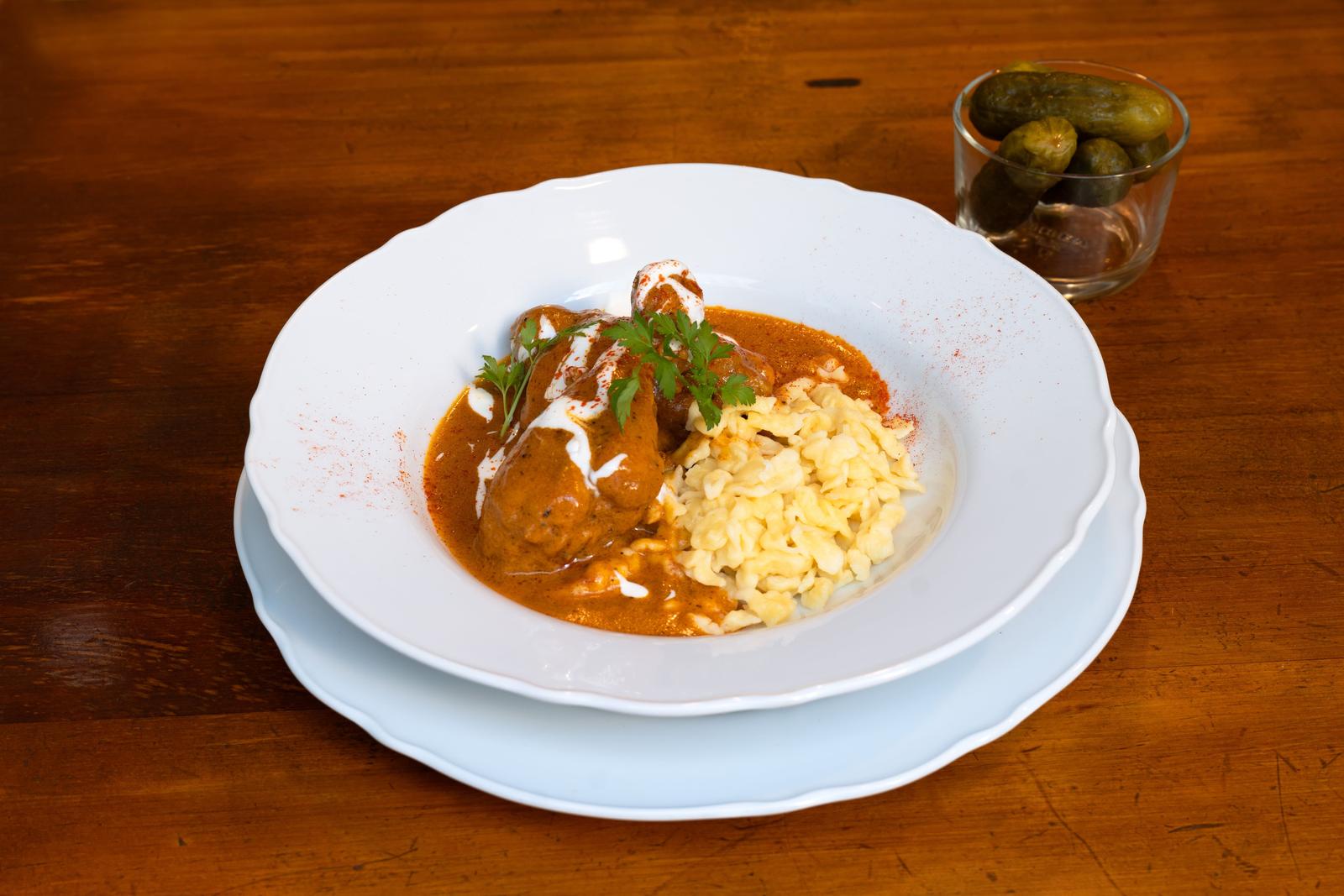 Kotaszek also acknowledges the support he received from the TMG during the pandemic, when restaurants and bars really took a hit. "I feel really grateful for that, it was good support." He is starting to see a return to normalcy now, and though the restaurant's sales are not yet back to pre-pandemic levels, they're getting there.
Finding Community Right in the Heart of Tokyo 
One of the big factors that encouraged Kotaszek to take on the restaurant was its location in Akasaka. "I kind of know people around here, business people, it's a business area, and there is always a need for new things, new food, and it's pretty mixed, you can get literally anything in Akasaka."
He is not wrong; walking along the streets of Akasaka you will see restaurants selling food from all over the world. "Akasaka is kind of in the center," he explains, and when it comes to launching a restaurant, he adds, "You can't really fail, the only thing you have to do is offer good food. It doesn't matter if it's Hungarian, Argentinian or African, if it's good, then I think people will stop by and give it try."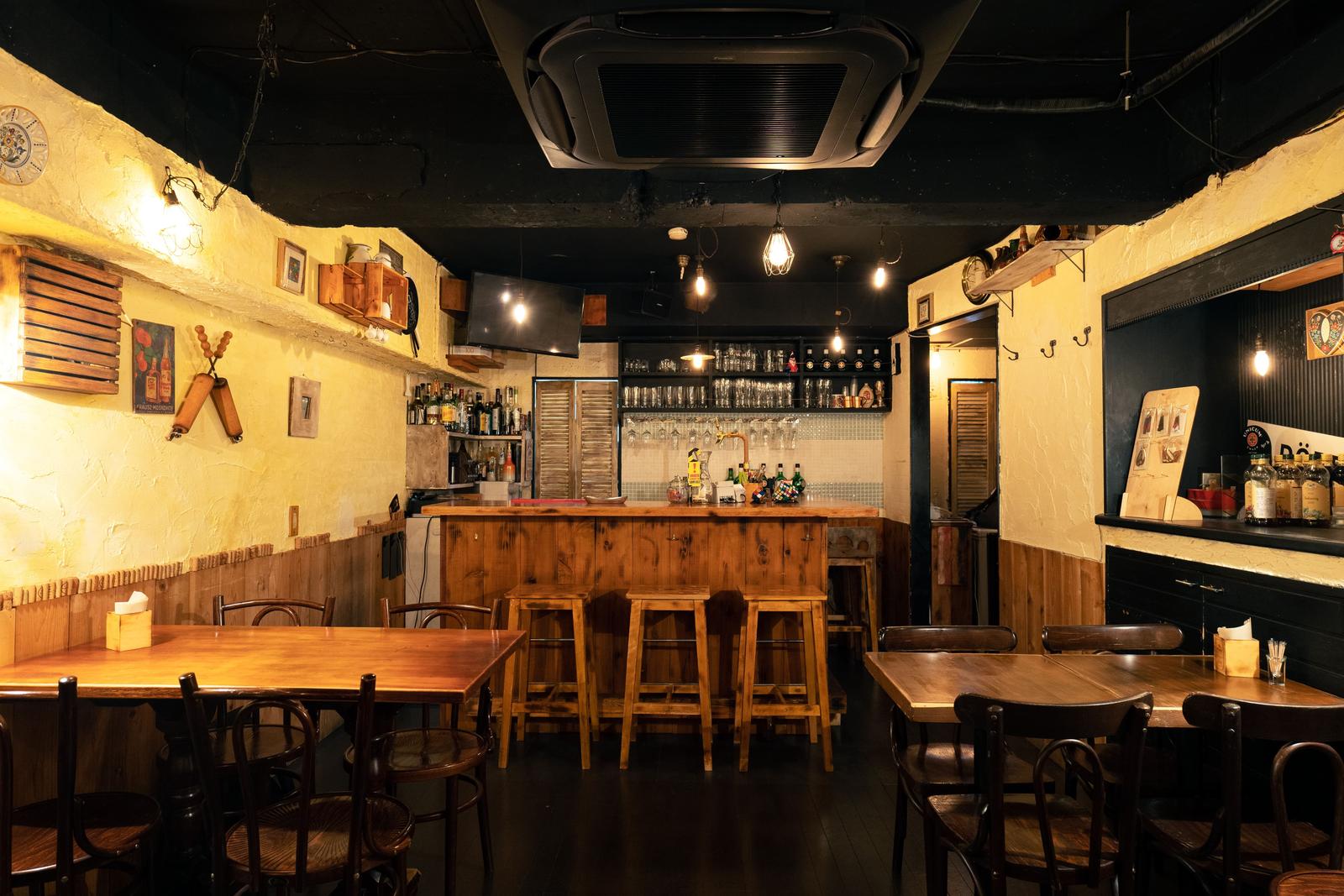 For Kotaszek, it is not just working here in Akasaka that he loves, it is the community here as well. There is a strong international presence in the area. "Akasaka has a really nice international community. I think it is one of the areas with the highest percentage of international residents and business owners in Tokyo." When it comes to meeting people it really is not difficult, "you can just sit in a pub and know only one person, and soon you will know five," he states, "because everyone knows each other."
He describes the area as comfortable and convenient given that it is close to both Roppongi and Shibuya. More than that, he says, "It kind of became home. I know the neighbors; I can't walk from here to the nearest station without seeing someone I know. It's just a feeling, you feel at home."
Interview and writing by Laura Pollacco
Photos by Laura Pollacco