Tokyo Embassy Talk:
Australian Diplomat Shares His Favorite Tokyo Art Galleries
Growing up in an artistic household, Tom Wilson, Counselor for Public Affairs at Australian Embassy Tokyo, appreciates the power of art and the accessibility of Tokyo's art institutions.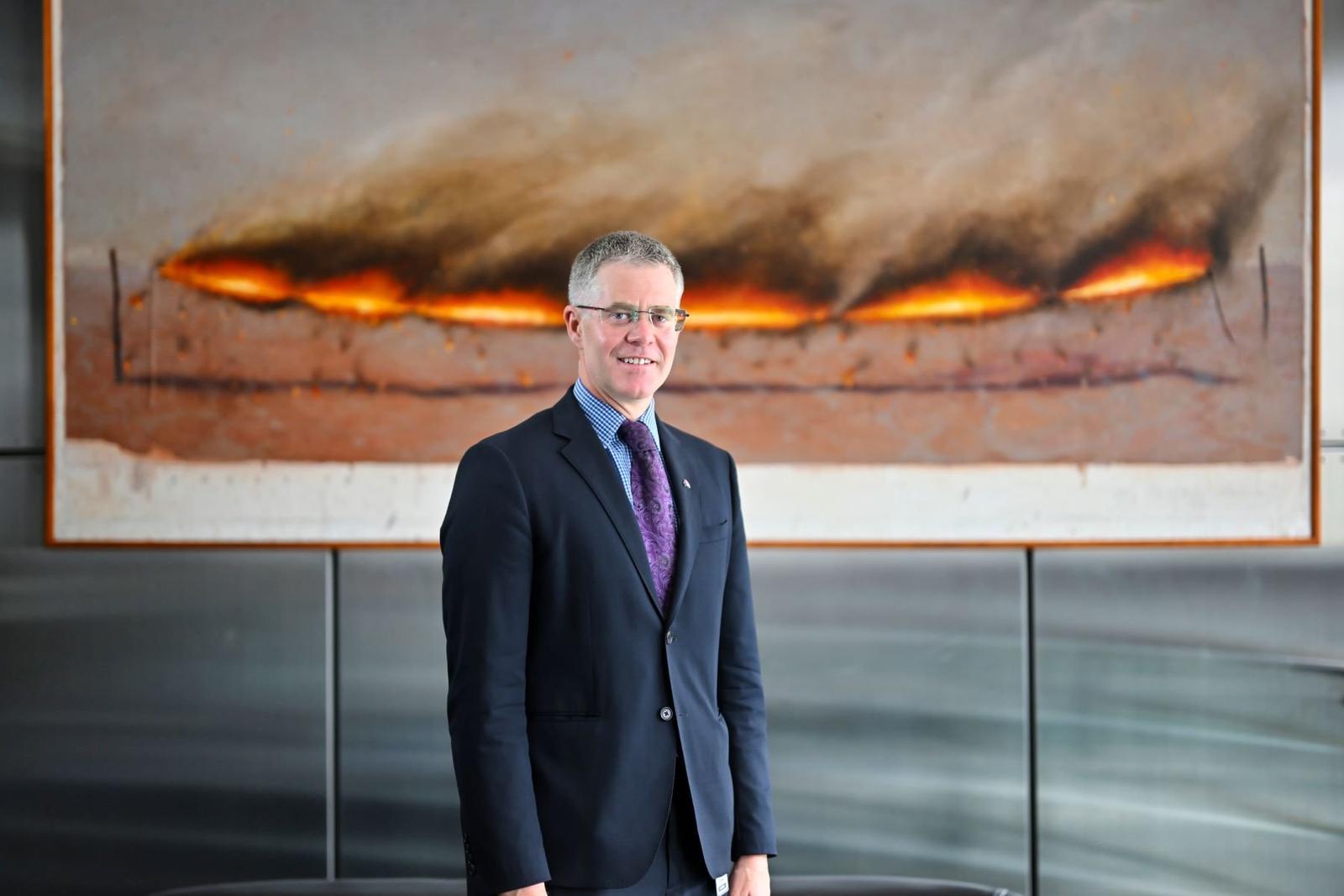 — Please tell us about what brought you to Tokyo.
I arrived to work at Australian embassy at the end of January 2020, but my connection with Japan goes back a lot further. I first came to the country in 1996 as a high school student under a school-exchange arrangement, set up because New South Wales and the Tokyo Metropolitan Government are sister states. At the time, 15 students from New South Wales would come to Tokyo and go to school here for a year, so I was very lucky to get that scholarship. When I look back on that experience now, it really did change the path of my life, so I feel a very strong connection to Japan and a very strong sense of appreciation for the people of Tokyo who hosted me during that exchange.
I had such a great experience at that time, I went to International Christian University High School (ICUHS) and I stayed with a Japanese family. I was very lucky to go to a great school—I had a very good Japanese teacher who I had a one-on-one class with every day, so the school was very generous with what they were providing. I also had a very intense Japanese teacher who was very strict with me, but it did mean that my Japanese became pretty good, pretty quickly. I have very fun memories and, because of that experience, I think Japan will always hold a very special place in my heart.
After finishing university I joined the Australian Government Department of Foreign Affairs and Trade and, after spending some time working in the Middle East, this position in Tokyo came up. I had some experience in Japan so I was excited about the prospect of coming back, and about coming to Tokyo in particular, because it's such a dynamic city and it's a very popular place for Australian diplomats to come to.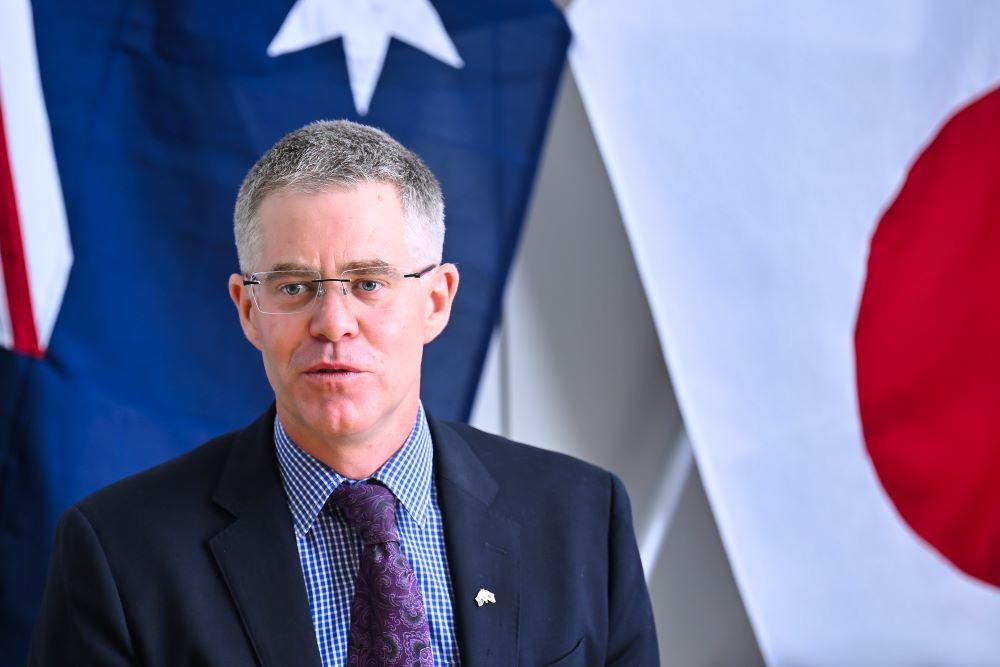 — As Counselor for Public Affairs you've attended a number of art and cultural events around Japan. Have there been any particular events in Tokyo that have stood out to you?
There have been so many. I think one of the things that I really appreciate is that a lot of the Tokyo authorities and institutions have made a really strong effort throughout the COVID-19 pandemic to keep the latter open. For myself, that was a really big part of dealing with the start of the pandemic. It was a bit of escapism because we were able to get out on the weekends and see an exhibition at The Museum of Contemporary Art Tokyo or Suntory Museum of Art or Mori Art Museum when a lot of institutions across the world were closed. Having that bit of escapism and being able to go and enjoy that with my family was a really important thing.
In terms of exhibitions, we had a really fantastic exhibition at  The Tokyo Photographic Art Museum in 2021 called Reversible Destiny, which was co-curated by Australian curator Professor Natalie King, and Japanese curator Yamada Yuri. That was fantastic because, even during a difficult time, King was able to co-curate this exhibition from Australia. She wasn't able to come here but being able to curate a really big exhibition, including a whole bunch of different Japanese and Australian artists in Tokyo, was something very profound. The fact that they were all able to work together was very special to me and the embassy had a role in supporting that, so I was very proud.
— What do you think about the accessibility of art and culture in Tokyo generally?
There are just so many art institutions here that I think my biggest challenge is getting around to visiting all of them. The depth and sophistication of the art in Tokyo is really phenomenal. What I really love about it is that a lot of the institutions will have their big blockbuster events but they'll also have their collection on show, which often people don't necessarily have to pay to see. So that really makes it accessible for everyone, which I think is important. One of the things I love about going to these art institutions in Tokyo is that you see a really wide range of people there. You see young people, kids, and families. You see elderly folks, art students, people on dates, and everyone from across the whole of Tokyo society, so it's a great people-watching opportunity.
That accessibility, I think, is a really big point. And galleries really are everywhere. For us here at the Australian Embassy, we've got three world-class institutions within walking distance—The National Art Center, Tokyo (NACT), Mori Art Museum, and Suntory Museum, which are all incredible. I feel very lucky that we live in a city with such accessibility. You can go from the Impressionists to traditional Japanese art to Western art to Ukiyo-e in one day if you choose to.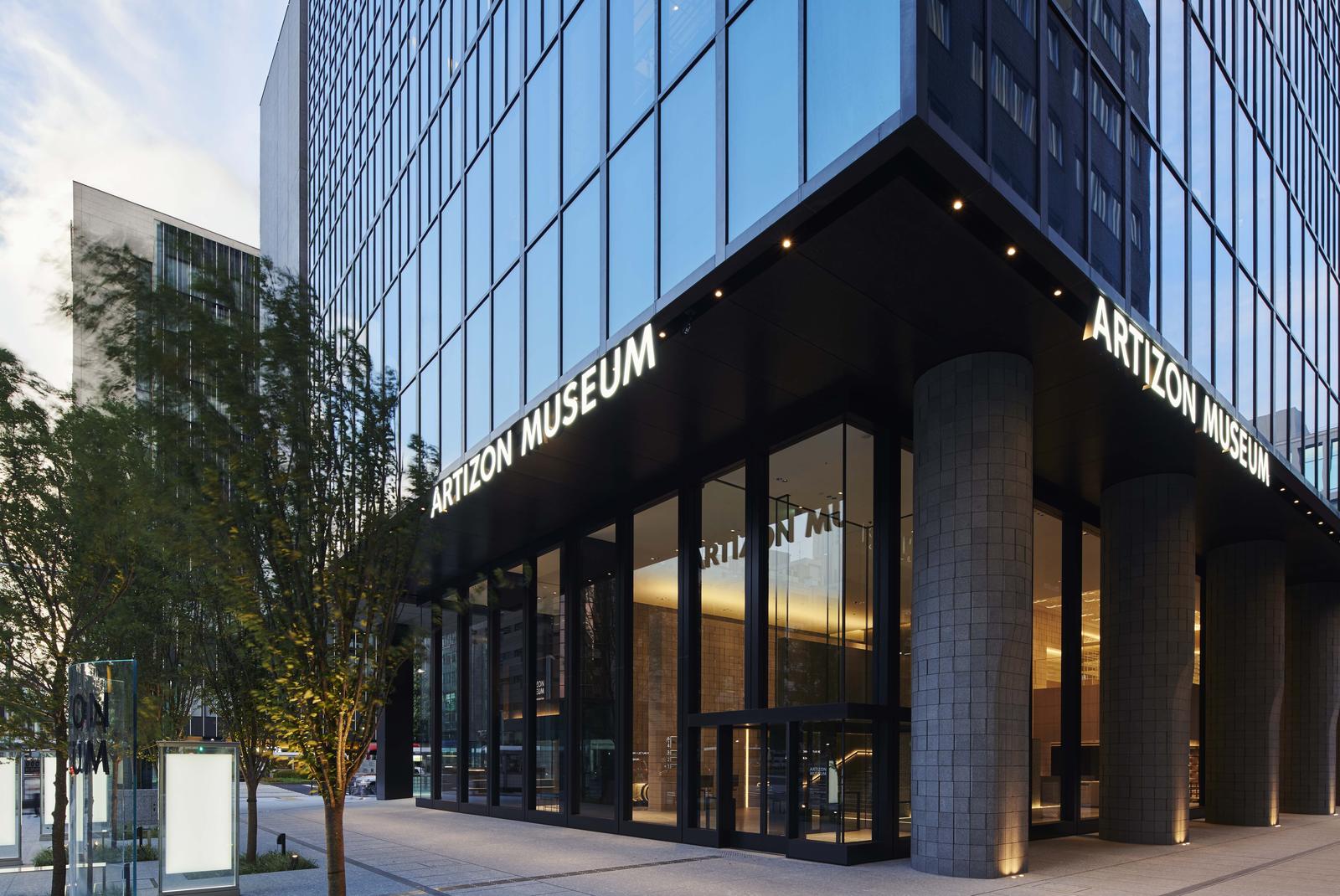 — If you had to pick a favorite gallery?
I probably have three that are my favorites. One is certainly Artizon Museum because they also have some Australian Indigenous artists in their collection, mainly Central and Western desert artists such as Emily Kame Kngwarreye with her piece Spring Landscape. So, when I feel a little bit homesick, I take my family and we go there. The gallery has a very strong connection with Australia. It also has Impressionists such as Renoir, and Van Gogh, Picasso, and then art from the Heian Period, the period between 794 and 1185.  It's such a beautiful space, it's really light and you feel very calm walking through there.
I also love NACT, just because it's a big, beautiful space. The architecture by world-famous architect Kurokawa Kisho is stunning. It's very open and light and it almost feels like a futuristic space. They've shown various Australian artworks over the years as well. They hosted Utopia: the Genius of Emily Kame Kngwarreye in 2008, which really put Indigenous art on the map in Japan and people still talk about that show now.
I would also say that the Tokyo Photographic Art Museum in Ebisu is lovely as well. They hosted Reversible Destiny in 2021, and they also held World Press Photo.
<Home Country Hints>
 Q1. What in particular would you like readers to know about Australia?
Australia is a real sporting nation and we're very proud of our athletes. Australia's got a big decade of sports events coming up, it's called the Golden Decade.
In 2023, we're co-hosting the Women's World Cup Soccer with New Zealand. We're hoping the Japanese team does very well there, and we're hoping that Australia and Japan get to play against each other.
Looking into the future, we've also got the Men's Rugby World Cup in 2027 and the Women's Rugby World Cup in 2029, which will lead into Brisbane hosting the Olympics and Paralympics in 2032. I think that in the next decade Japan and Australia will do a lot together in sport.
Q2. Is there a particular Australian sport that people should check out?
One of the things I encourage people to do when they go to Australia is to go along to an Australian Rules Football game, just to feel the energy of a stadium when there are 80,000 people cheering for their team. It's just a really incredible and uniquely Australian experience.
Also, Australian Rules Football does a great job of promoting the game here in Tokyo with the Tokyo Goannas team, and they're trying to create an AFL (Australian Football League) women's team here as well. Often when people go along to a game, they'll get an Australian Four'n Twenty meat pie and an Australian coffee and have the full Australian experience. If you're after a slice of Australia in Japan, I encourage you to go along to a game. The women's AFL team is looking for new players. So if you're interested, go to one of their training sessions and give it a go.
Tom Wilson
Interview and writing by Patrick Balfe
Photos (Portraits) by Tonomura Seiji