G-NETS: Malmö and Tokyo Find Common Ground on Sustainability
Tokyo hosted the inaugural "G-NETS (Global City Network for Sustainability)" Leaders Summit from February 27 to March 1, 2023. Representatives of 34 cities from five continents around the world attended, including Sofia Hedén, Deputy Mayor of Malmö. In this post-summit interview, she reflects on the proceedings and shares her insights on sustainability issues facing Malmö and Tokyo.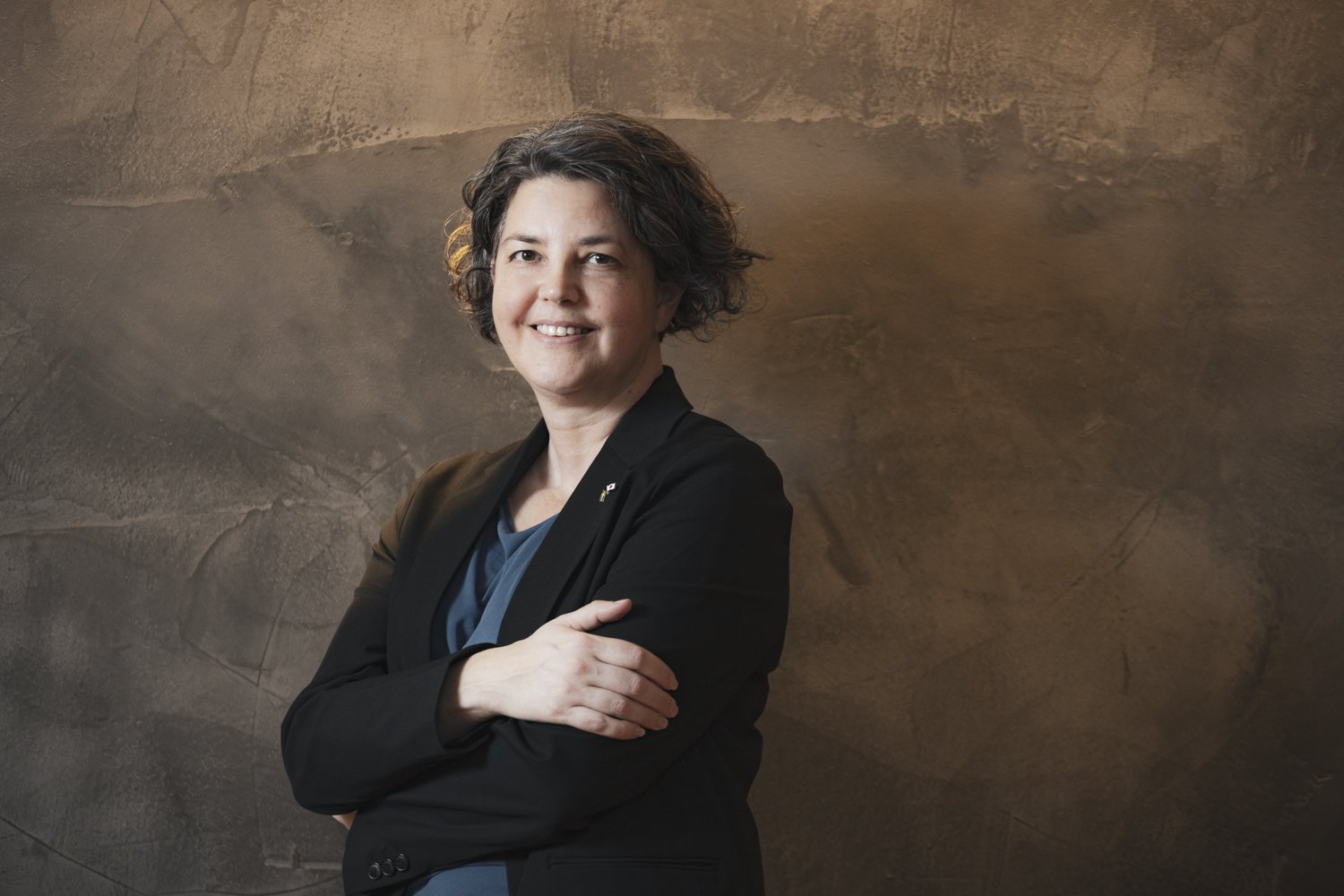 Governor Koike Yuriko welcomed officials from cities around the globe to the first G-NETS Leaders Summit recently in Tokyo. With an overall theme of "Realizing a just and sustainable society with an eye to a post-COVID world," the summit was an opportunity for participants to share knowledge and experiences, as well as to strengthen an ongoing commitment to tackling challenges together.
Malmö's Transformation Through Sustainability
Sweden's third largest city, Malmö has captured worldwide attention for its successful transformation from an industrial center to a climate-smart city in just a few decades. In 2015 it also became the first Swedish city to officially commit to the UN's Sustainable Development Goals (SDGs), with a "Declaration of Cities" commitment to integrate them into the city's planning and management systems.
As recently as the 1990s, Malmö was on the brink of economic collapse and facing an unemployment rate of 25%. Today the city is known as a thriving and welcoming hub for people of all nationalities.
"I think that one reason for the successful change was recognizing that we had these huge problems, and having the political courage to change. And then the city partnered with the private sector, because we couldn't do it without them," explains Deputy Mayor Hedén.
For the last decade Malmö has been led by Mayor Katrin Stjernfeldt Jammeh, who also holds the office of First Vice President of ICLEI—Local Governments for Sustainability, an international organization promoting sustainable development. Tokyo is among more than 2,500 cities and towns that belong to the ICLEI network, and Governor Koike currently serves on the Board of Directors for ICLEI Japan.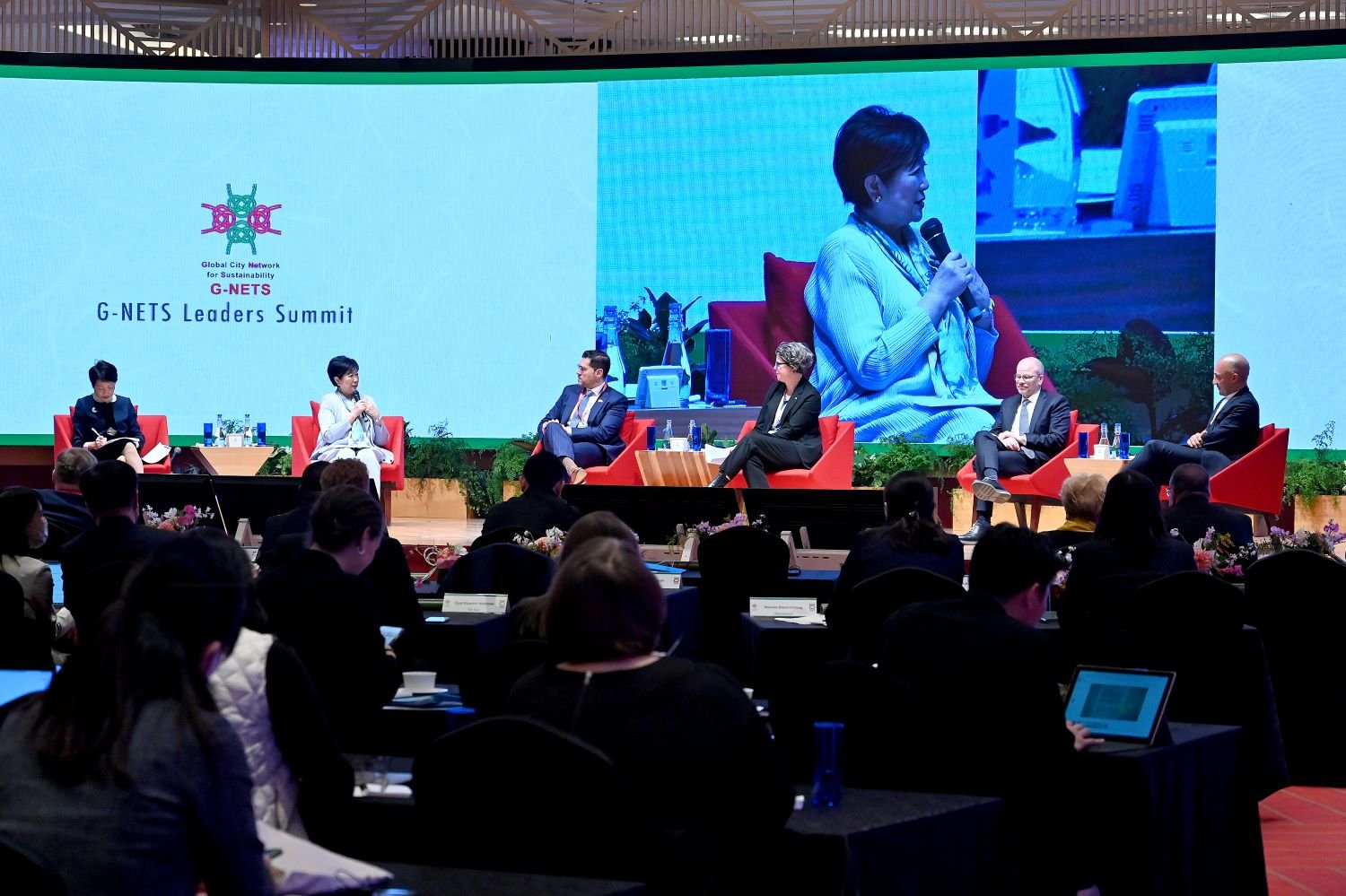 A Multi-faceted Approach to Change
During a panel discussion on the environment at the G-NETS Leaders Summit, Deputy Mayor Hedén mentioned the importance of a holistic approach to sustainability that takes social, economic and ecological factors into consideration. Elaborating on this during the post-summit interview, she says, "Perhaps it is simpler for people to focus on the environment, because we can all gain from taking care of the planet. It may not be as easy to see that we also gain from a more equitable society and from changing our own behavior."
For instance, Deputy Mayor Hedén points out that some members of society may pride themselves on adopting a sustainable lifestyle, yet still drive large cars and travel by airplane on frequent overseas holidays. Meanwhile, the less affluent rely on more eco-friendly transport options such as buses and trains. "It is interesting that we are now beginning to see how much of greenhouse gas emissions are consumer-based. And actually, the richer an area is, the greater the amount of emissions coming from private consumption," she observes. 
The transformation of the Western Harbour district, a former shipyard in Malmö, is an impressive example of sustainable innovation put into practice. The initial stage of renovation began in the 1990s, and residents moved into the world's first carbon neutral homes there in 2001. Three times as many people now work in Western Harbour as when the shipping industry was at its peak. However, Malmo still has housing complexes that remain largely unchanged from the 1960s and 1970s, and which need refurbishment. "What we did in Western Harbour, we now need to do today in other areas. This is a challenge, but also an opportunity to do something new," the Deputy Mayor explains.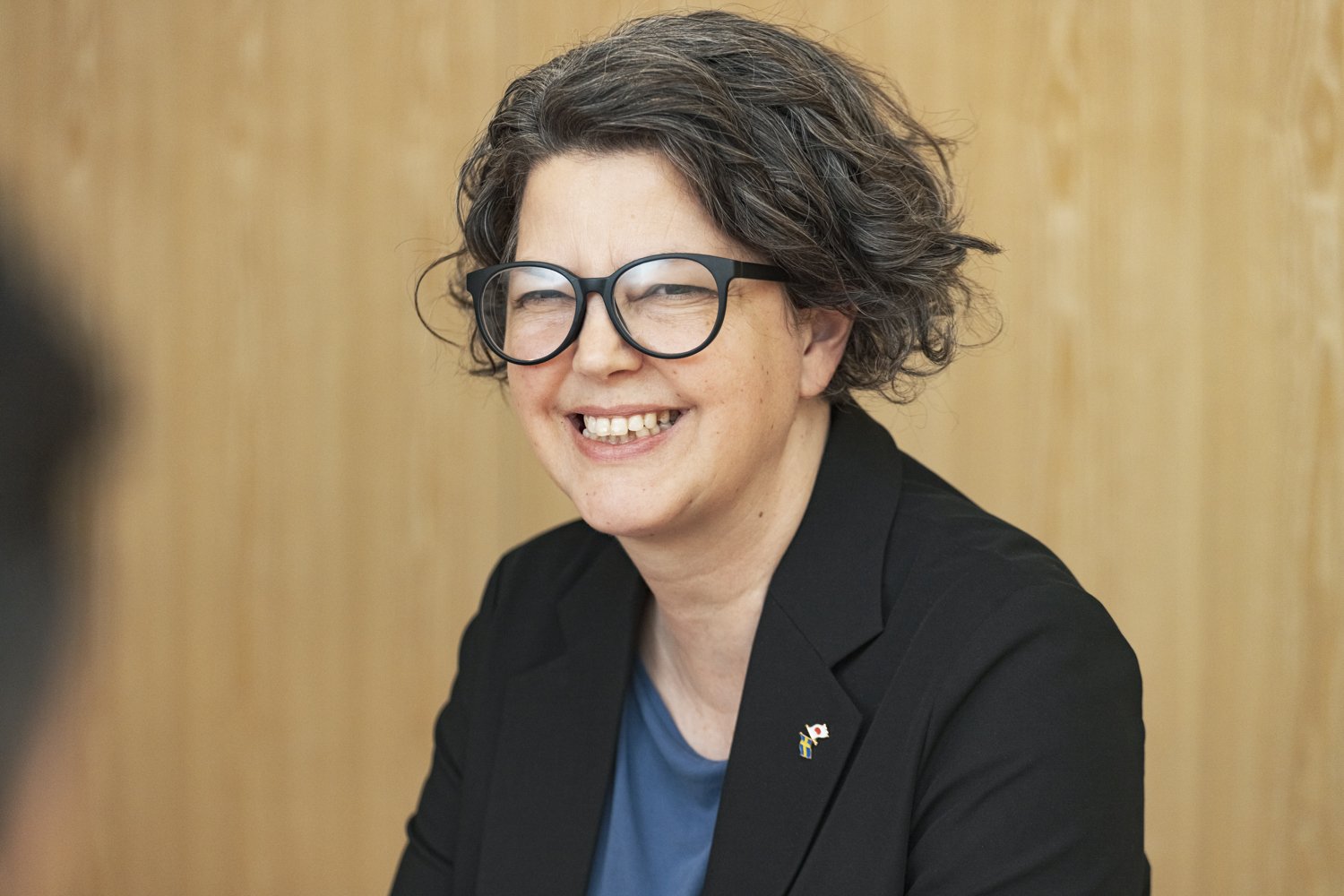 Discovering Common Bonds
Deputy Mayor Hedén is pleased to have had the opportunity to exchange ideas with other municipal leaders from around the globe at the summit. "Cities have more similarities than countries, and can talk about things that countries cannot. During this summit we've been hearing how we are facing the same challenges, such as how to deal with climate change," she says. "For me, I think the most important thing is hearing how everyone agrees on the need to make a change. My hope is that we are going to learn from each other, in order to make our cities easier to live in."
Like the rest of Japan, Tokyo is grappling with how to address the twin issues of a falling birthrate and an aging population. In comparison, Malmö has a youthful and diverse demographic, with 40% of residents under the age of 30 and around 180 nationalities making up the populace. The Deputy Mayor attributes this partly to the geography, since Malmö offers convenient access from much of Europe, but also to the welcoming and open atmosphere of the city.
That is not to say that the acculturation of residents is always smooth. "People tend to be afraid of the unknown, because they don't know what is coming. And then, after a while it's not terrifying anymore," she says. "Most people in Malmö today are quite proud of this multicultural quality, because we are a city with all these nationalities and all the great things that comes from it."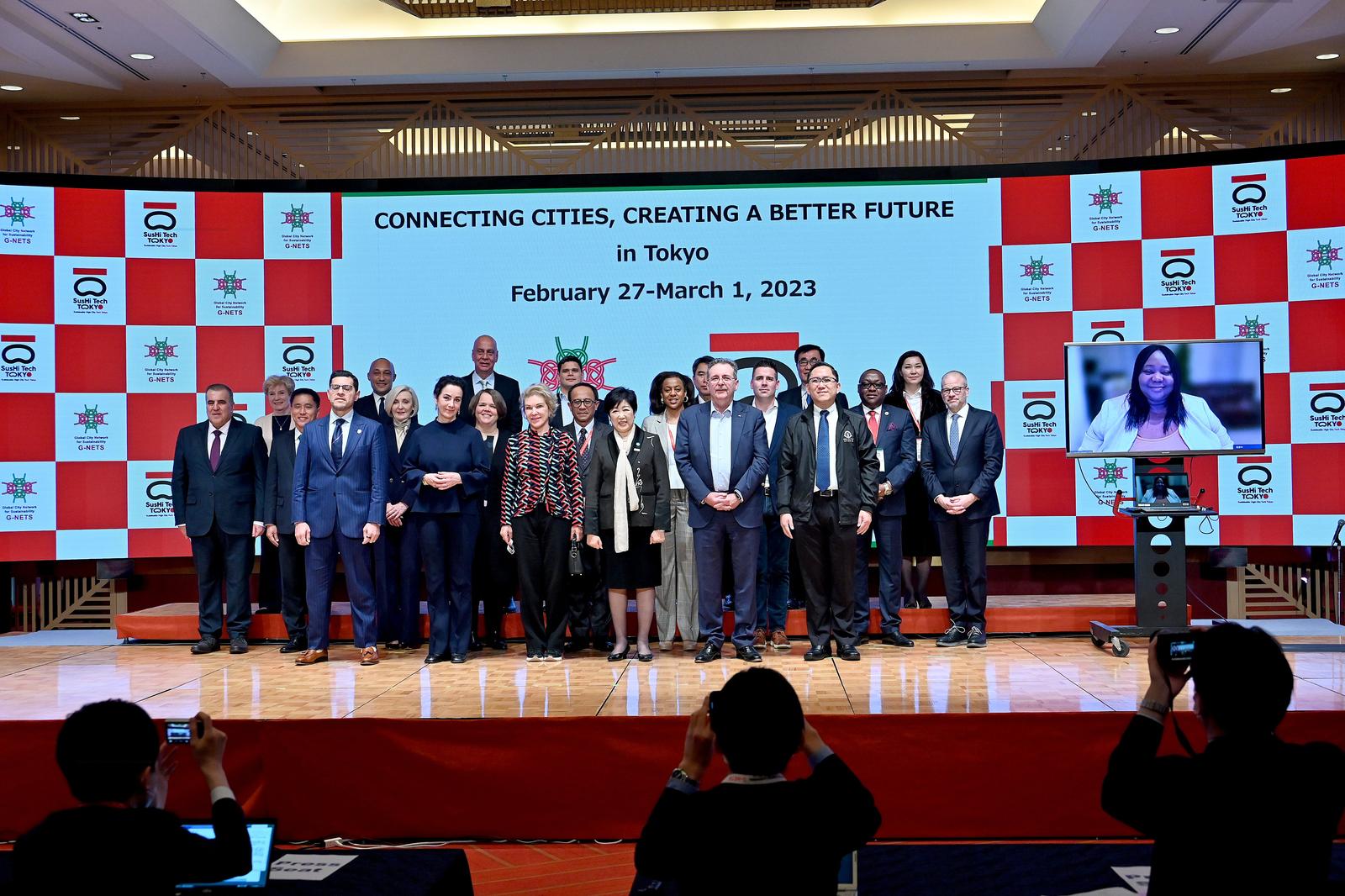 Drawing on the Power of the People
During the panel discussion on the environment, Governor Koike talked about how small changes can lead to major ones, such as the very successful "Cool Biz" initiative, which she instigated in 2005 while serving as Japan's Minister of the Environment. In order to raise the temperature setting of air conditioners in workplaces, businessmen were encouraged to swap their formal attire for clothing styles that felt cooler, leading to a shift in Japanese business culture.
"I think it's inspiring when a politician talks about what is more a kind of personal responsibility in this way—not from a from a position of authority, but as one of the people," says Deputy Mayor Hedén. "That's something that all people can understand and relate to."
She has also been impressed with the level of service and cleanliness that she has encountered in Tokyo. Having combined her political work with a career as a high school teacher until 2022, the Deputy Mayor was interested to learn that these qualities are instilled in children from an early age through such practices as cleaning their own classrooms at school. Looking to the future, she suggests that harnessing this concern for others could be a powerful tool for fighting climate change.
"Everyone in Tokyo is aware of their part and their responsibility; people are unselfish. We can learn from the Japanese way of looking out for each other, and perhaps that's something that we can bring into climate change work as well—because what you do impacts everyone else," she points out. "I think if we are going to save this planet, we really need to adopt a spirit of unselfishness."
Sofia Hedén
Interview and writing by Louise George Kittaka
Photography by Sakaki Mirei