Kyogen Actor on Tokyo's Potential to Become the World's Entertainment Center
Having taken part in numerous Noh-Kyogen performances, Nomura Mansai also showcases his versatility by appearing in plays and films. In 2022, he succeeded in adapting the manga Demon Slayer: Kimetsu no Yaiba into a Noh-Kyogen play, which attracted a great deal of publicity. We spoke with Mansai about the appeal of Tokyo's entertainment scene.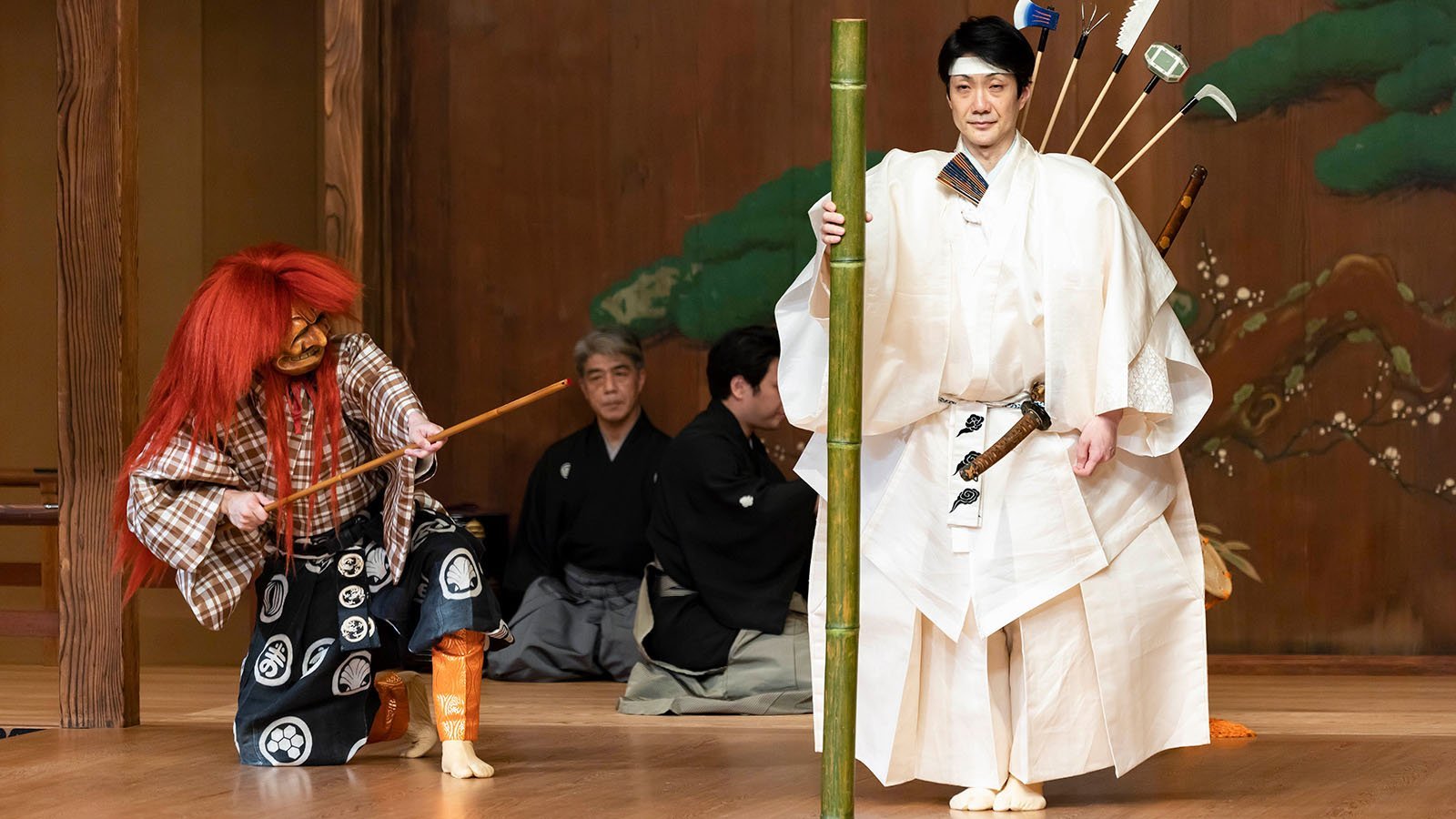 What is the Japanese Traditional Performing Art "Noh-Kyogen"?
Last year, the manga Demon Slayer, which is popular not only in Japan but also overseas, was adapted into a Noh-Kyogen play by Nomura Mansai and other actors. Noh is a traditional Japanese performing art with a history spanning some 650 years. It became a full-fledged performing art during the Muromachi period (1336-1568), when father and son Kan'ami and Zeami, who were active under Shogun Ashikaga Yoshimitsu, were responsible for its development. On the other hand, Kyogen is a performing art that has been performed on the same stage alternately with Noh, and is characterized by having strong elements of comedy. Using the everyday lives and stories of ordinary people as its subject matter, Kyogen uses dialogue and gestures to express the subtleties of emotions that arise from these stories, eliciting laughter from the audience.
We interviewed Mansai about his attempts to express a contemporary manga work in the traditional Japanese performing art of Noh-Kyogen, as well as the possibilities for Tokyo's entertainment scene.
—What are your impressions of adapting a manga work to Noh-Kyogen?
In adapting a manga work into a Noh-Kyogen play, we first considered how much detail to give the audience, who may or may not be familiar with the original work, about the situation, setting, and emotional state of the story. However, this question was resolved when we looked back to the early days of Noh. This is because in Japan's medieval age, when Noh was created, people were familiar with "The Tale of Genji" and "The Tale of the Heike" and happily went to see them when they heard that those stories were to be adapted into Noh plays. Noh is a performing art that is arranged based on the assumption that the audience is familiar with the original work, and this is true even if the original work is a manga.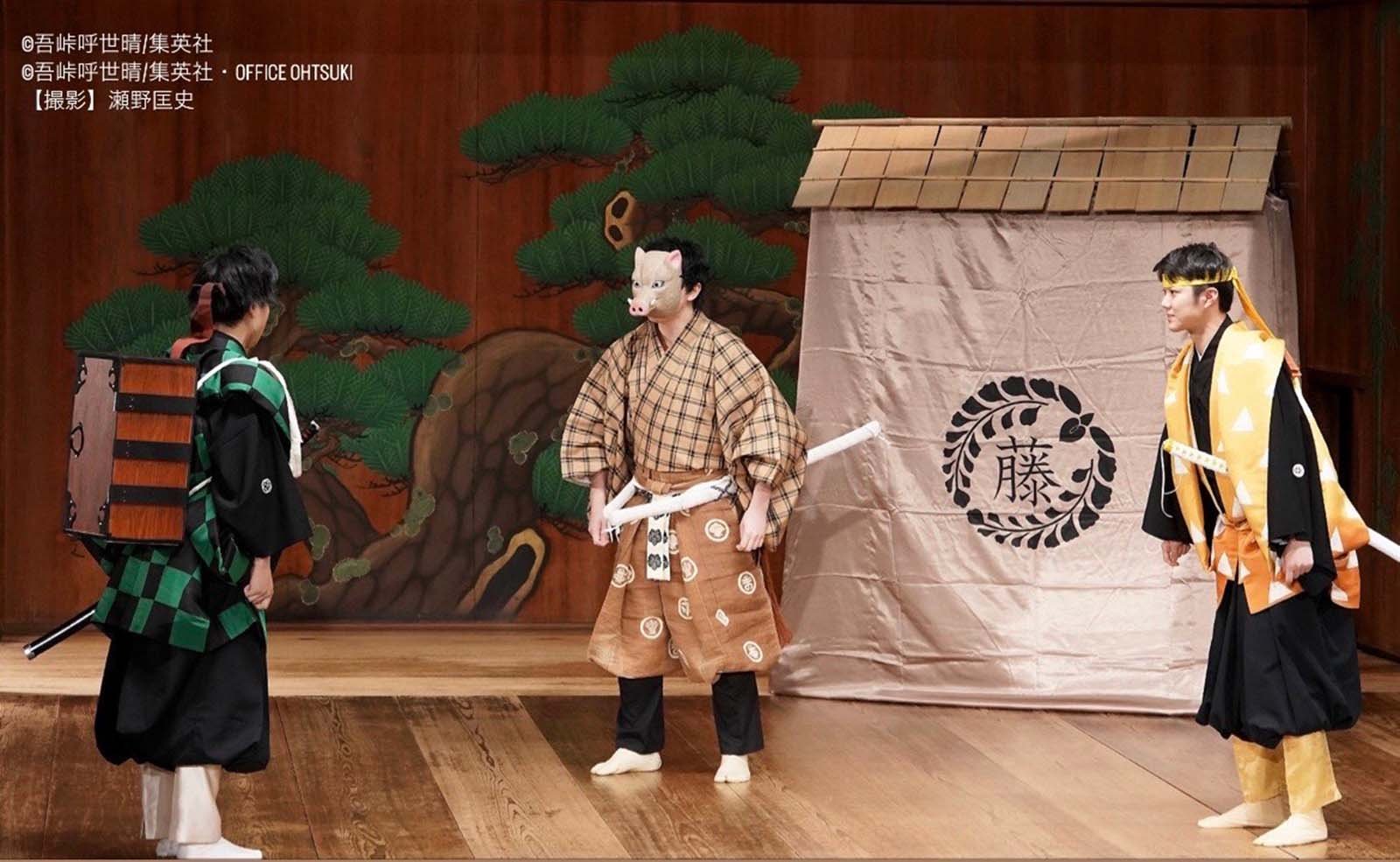 At the Tokyo performance of the Noh-Kyogen adaptation of Demon Slayer at the Kanze Noh Theater Ginza Six last July, many fans of the original work who may not have had a reason to visit the Noh theater before showed up to see the performance. Everyone was taking pictures of the stuffed dolls of the characters with the Noh theater in the background, which was a new and refreshing sight for me to experience. I don't think there have ever been so many photos of the Noh theater posted on social media before.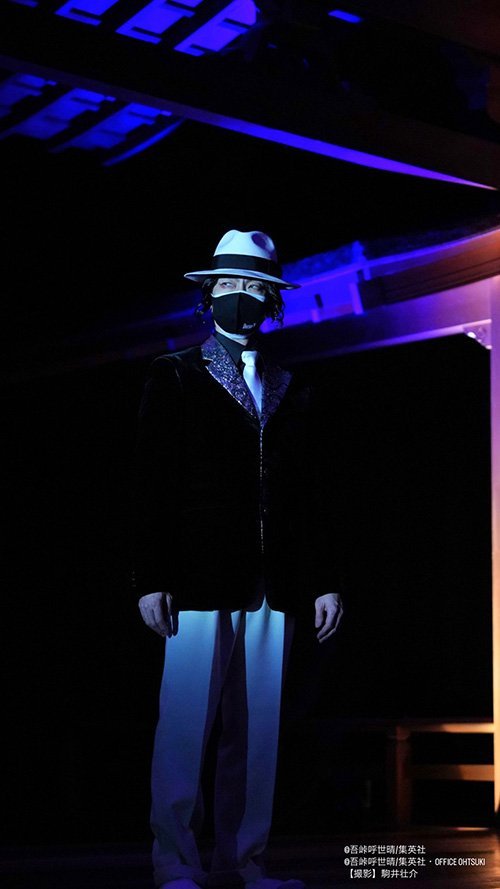 —Tokyo has many facilities where we can experience Japanese culture and performing arts.
Yes, and I feel that in particular, the Kanze Noh Theater Ginza Six in Ginza, Tokyo, is a very friendly and inviting space where people can enjoy Noh and Kyogen in the same way that they enjoy fashion and gourmet food. It would be great if people who used to feel hesitant about going to a Noh theater could now feel that the threshold has been lowered a little.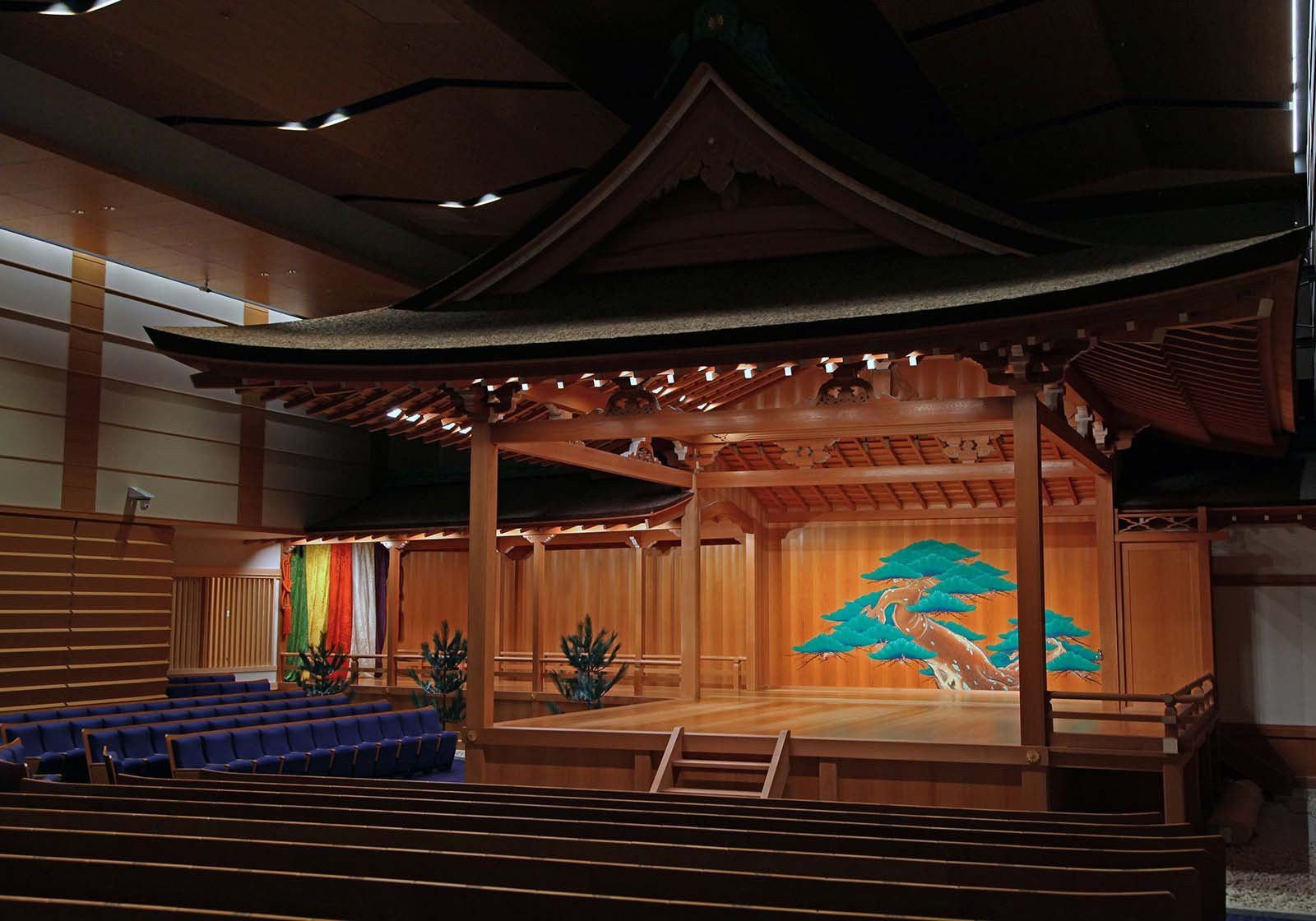 Today, the centers of the world's entertainment scene are said to be Broadway (US), Las Vegas (US), and the West End (UK). However, I believe that Tokyo is also a city that inherently has the capacity to become a center of entertainment.
Many foreign tourists from around the world visit Tokyo and the rest of Japan, and we would love to show them the depth of the layers of Japanese culture. I believe that no other country has developed such a wide variety of cultural assets as Japan. And the great appeal of Tokyo is that it can encompass them all. In Tokyo, there are opportunities to enjoy Gagaku (Japanese imperial court music and dance), Noh, and Kyogen at the Noh Theater, Kabuki at the Kabuki-za Theater, and even the Takarazuka Revue.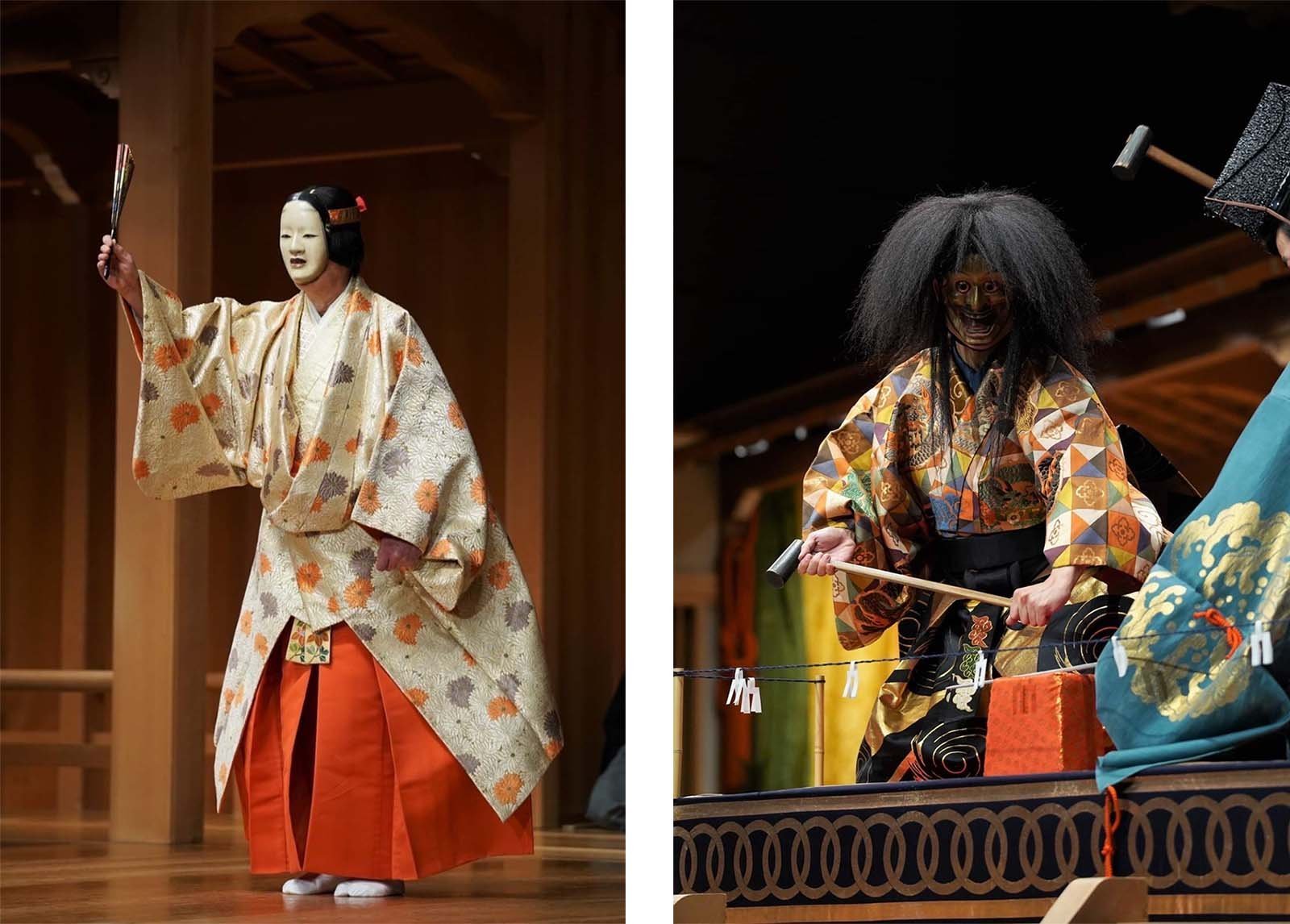 —What are your plans for promoting Noh-Kyogen and other facets of Japanese culture and performing arts to a wider audience?
I would be extremely grateful if, by presenting the stories that everyone is familiar with through Noh-Kyogen, they could feel that Japanese culture is profound and that Noh-Kyogen is an excellent method for expressing the true essence of these stories. Furthermore, it would be great if we could influence young people in some way by letting them know that this kind of culture exists in Japan.
Zeami, who created Noh during the Muromachi period, was also a young creator with new ideas for his time. I hope that young people will learn and make use of the performing arts that preceded them, and create the next new form of Japanese performing art. That is the kind of future I am hoping for.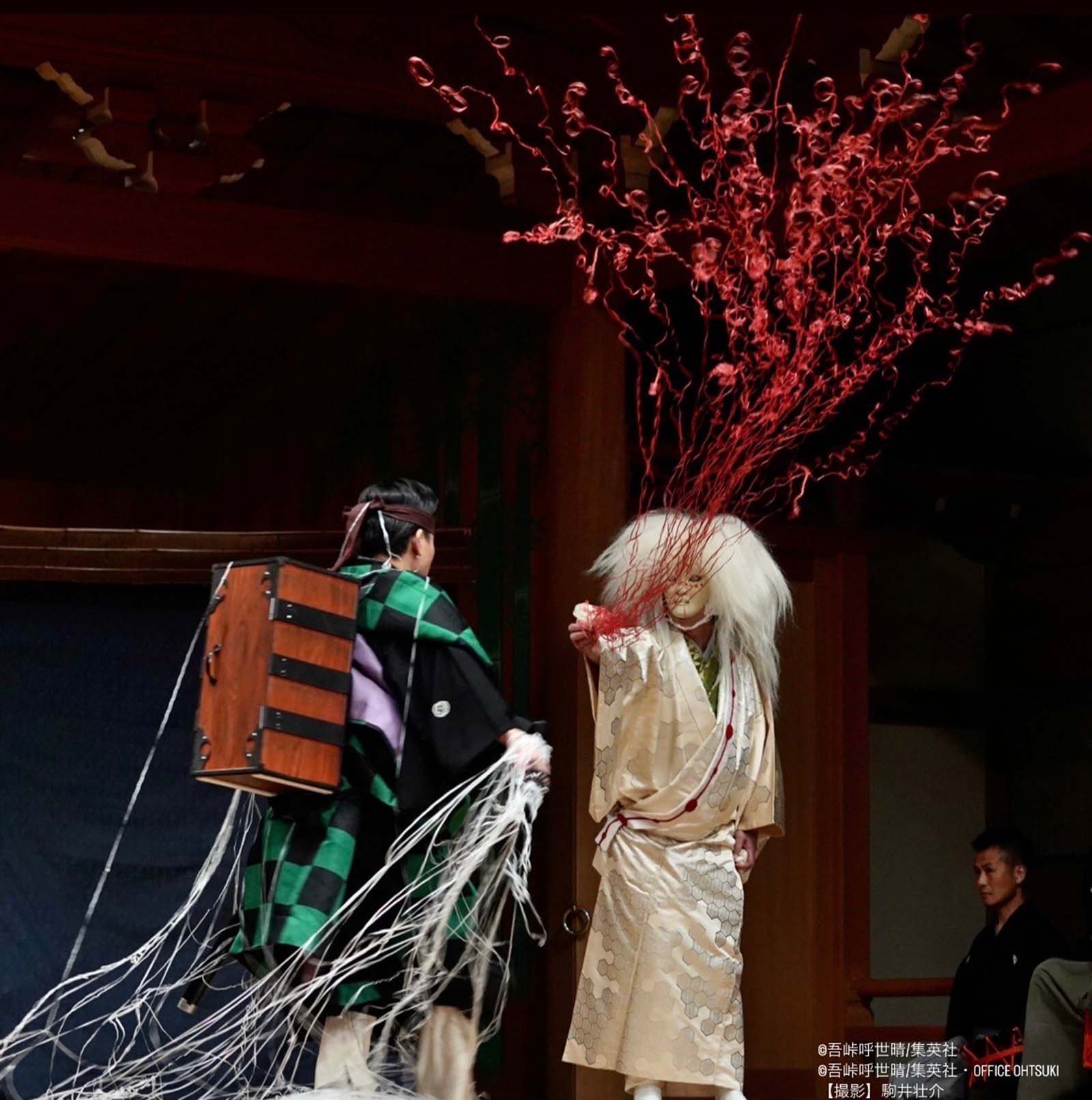 Interview and composition by Onodera Fukumi
Translation by Amitt