City-Tech.Tokyo:
These Revolutionary Upcycling Startups are Changing Minds on Food Waste and Packaging
Innovative startups from Japan and Singapore are using discarded materials to create new eco-friendly products, which they displayed at City-Tech.Tokyo on February 27-28, 2023.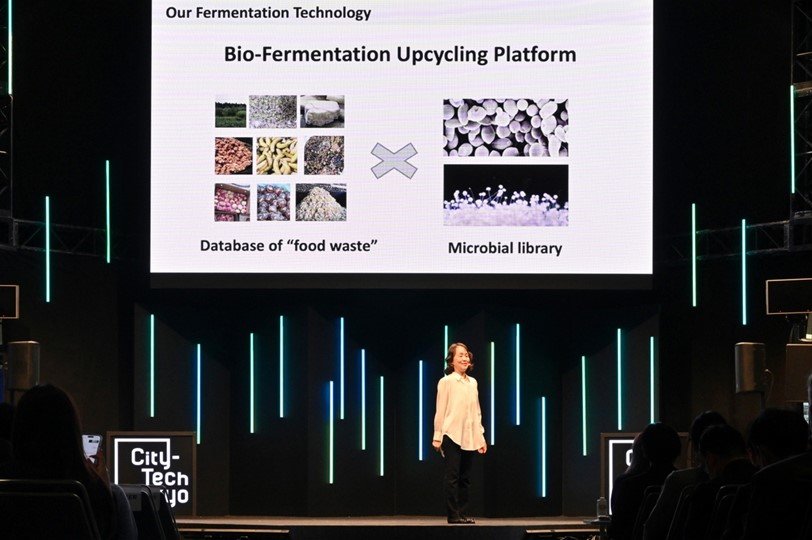 Turning Food Waste into New Products
Faced with the need to make cities more sustainable, the Tokyo Metropolitan Government recently held City-Tech.Tokyo, an international event focusing on how startup companies can help solve urban issues. Fermenstation Co.,Ltd. and AlterPacks Pte Ltd., two circular economy startups from Japan and Singapore, that have drawn attention for their innovative upcycling waste materials, were chosen as semi-finalists in the City-Tech Challenge pitch event, which 338 startups from 35 countries applied to.
Fermenstation is a biotechnology R&D startup based in Tokyo that has been pioneering the upcycling market since it was founded in 2009. It uses its unique fermentation technology to turn waste material into useful products. At its research center in Oshu City, Iwate Prefecture, the company creates bio-ethanol and fermented materials from food waste and turns them into cosmetics, sanitary goods and household products ranging from detergents to kitchen cleaners.
Zero-Waste Business Model is Gaining Recognition
Fermenstation researchers spent ten years experimenting on manufacturers' waste food including cooked rice, apple residues, wasted bananas, and other produce that didn't meet retail standards. They developed a process that begins with organic rice grown in otherwise idle paddies in Iwate Prefecture as well as waste from food and drinks manufacturers. Using koji mold and yeast bacteria, the process results in a fermented extract that can not only be used in cosmetics, but can also become feed for cattle or chickens at a free-range farm.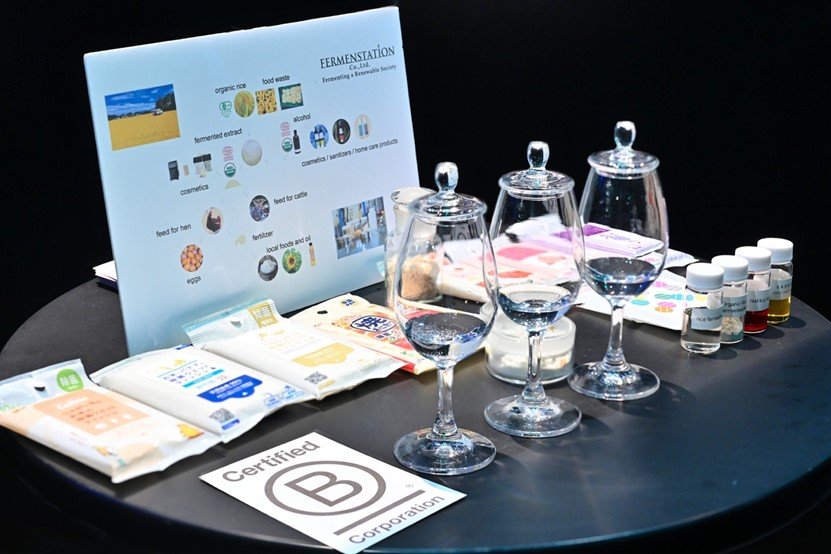 "Our materials have been used in more than 200 items including skincare, body-care products, and so on," Fermenstation CEO Sakai Lina told a gathering of investors during a pitch session at City-Tech.Tokyo, a conference on startups and sustainability. "We have been creating a market for upcycled materials."
Fermenstation now has a staff of 15 people and works with major Japanese brands to create products sold across Japan; it has also started sales in France. Its zero-waste business model has attracted investment from venture capital businesses such as Global Brain Corporation, and it has been certified as a B Corporation (B Corp) business, a status awarded to companies that demonstrate "high social and environmental performance," according to American nonprofit organization B Lab.
The biotechnology startup is looking beyond cosmetics and body-care products to sell to companies in the beverage, energy and biochemical industries. In response to the Tokyo Metropolitan Government's goal of having zero food waste by 2050, Sakai said Fermenstation can change food such as wasted food and bread into alcohol for hand sanitizers or biofuel that can power public transit and commercial aircraft.
"Our purpose is fermenting a renewable society," said Sakai. "We are a platform that can change the world that is full of waste into a zero-waste society."
Creating Alternatives to Single-Use Plastics
Another participating circular economy startup was Alterpacks, a Singapore business established in 2019 to tackle single-use plastics. Alterpacks uses discarded distiller's grain, including malt, wheat and barley, leftover from brewing beer and other drinks, as well as agricultural waste such as coconut shells. The company employs a proprietary pulp-molding process to shape the grains into sturdy, oil-resistant food packaging such as double-decker containers, bowls and bento boxes as well as utensils.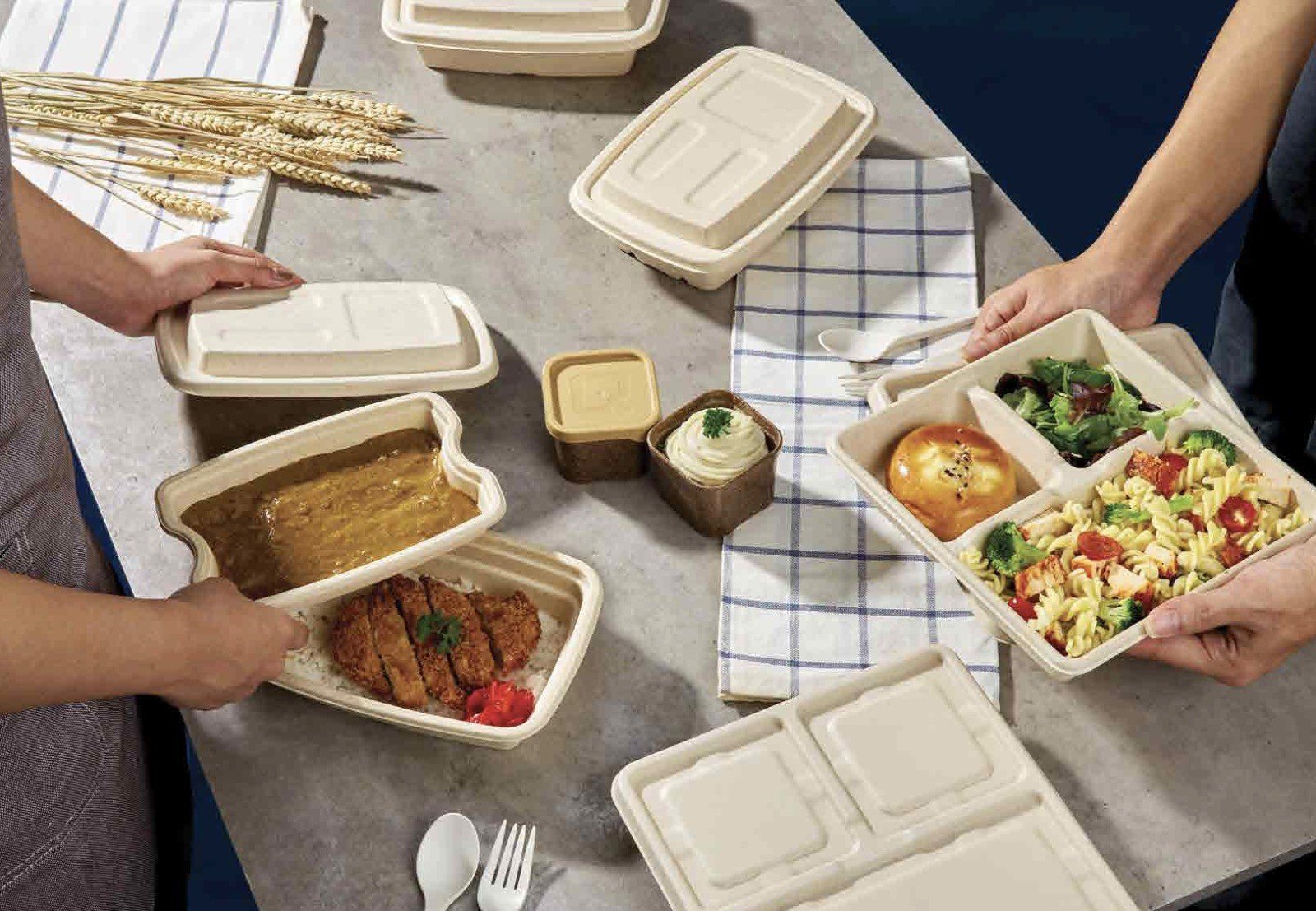 Alterpacks' eco-containers are surprisingly lightweight. They can be washed and reused twice, put in freezers and microwave ovens, and there is no need to remove food scraps before disposal because they're 100% organic and compostable. The company says they have the functions of plastic without the negative environmental impact.
The containers are generally about 30% more expensive than plastic but the company says it can achieve price parity with the production of five million units per month. The containers have been available commercially since December 2022 and are being used by food companies, restaurants and hotels in Singapore and other countries in Southeast Asia as well as Australia.
"The raw material of spent grains is found in nearly every country around the world--Japan, for example, is number seven in the world for beer production," Alterpacks founder and CEO Karen Cheah told investors at the event. "As long as you're drinking beer and you're making malted drinks, you make us very happy because that is our raw material."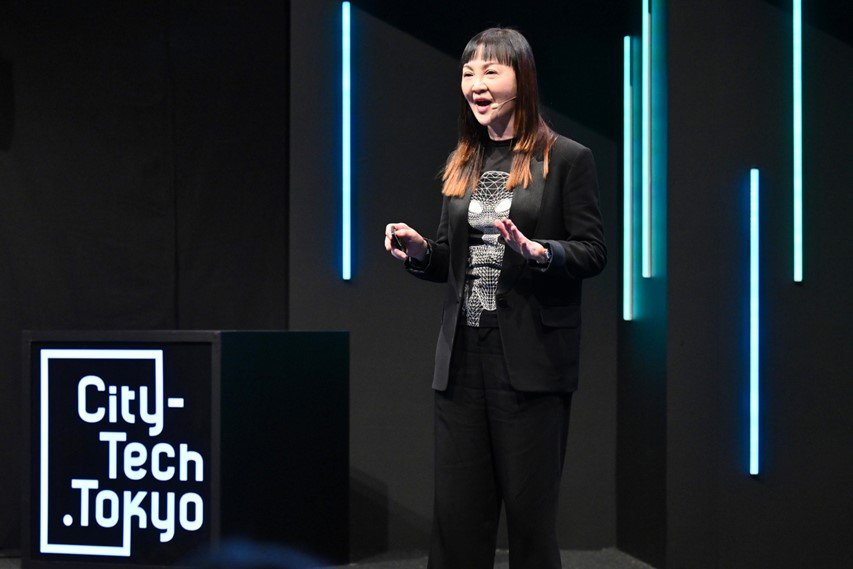 Alterpacks is also developing bio-pellets to replace petroleum resins in used in conventional manufacturing. It has won awards at the U.N. Development Programme's Ending Plastic Pollution Innovation Challenge (EPPIC) in Indonesia and the Enterprise Singapore Sustainability Open Innovation Challenge.
Other investors are also taking interest. The company has already raised one million dollars in pre-seed funding from companies including Plug and Play APAC, SEEDS Capital and Earth Venture Capital. Cheah's call for more sustainable use of food and packaging is finding an audience.
"Alterpacks provides new economic value to something that is food loss. We upcycle it and bring it back to the supply chain at higher economic value to replace plastic resins as well as plastic food containers," said Cheah. "At Alterpacks, food loss can be transformed, and you do not have to pay the earth to save the world."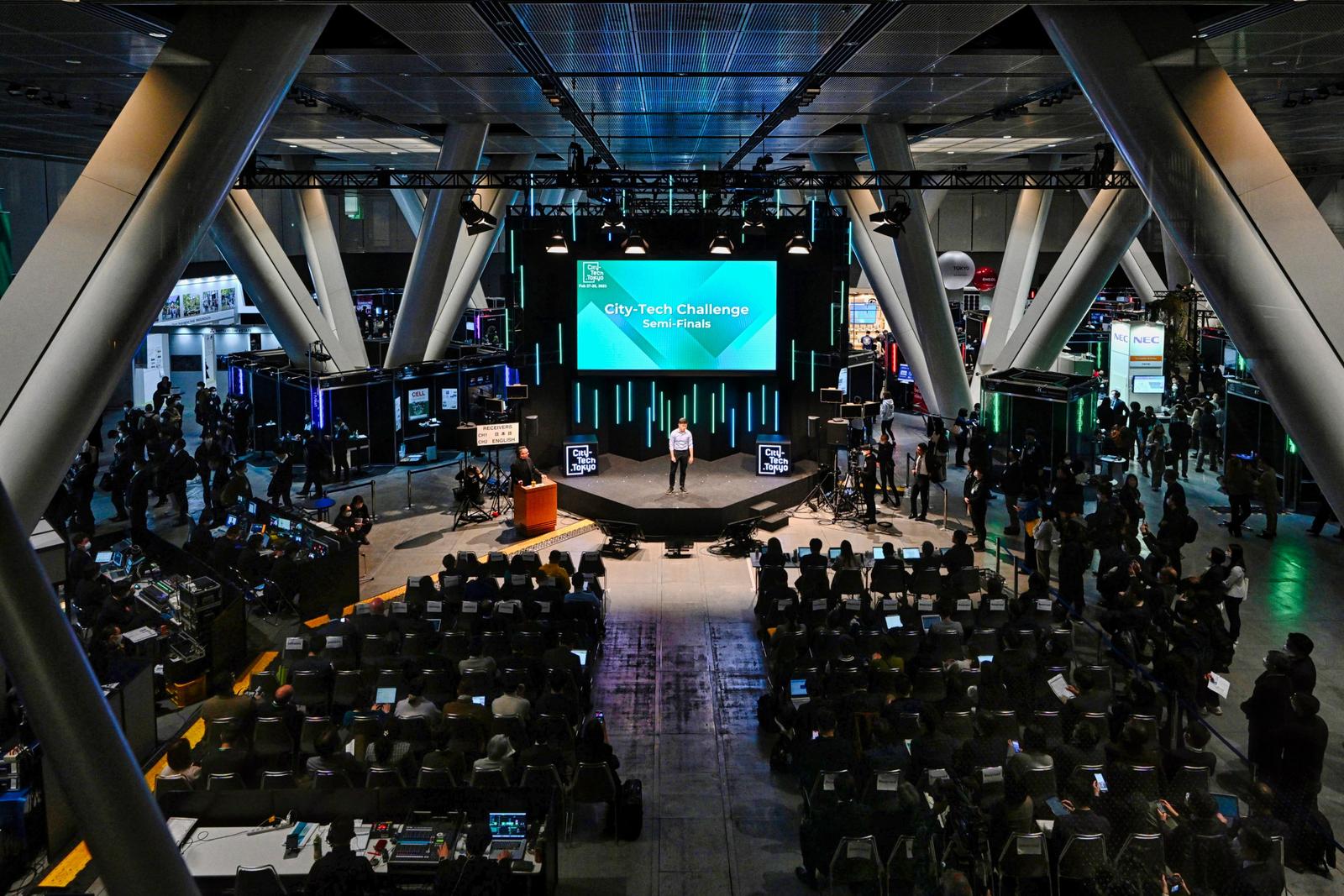 City-Tech.Tokyo was held over two days at Tokyo International Forum, where 328 startups from 41 countries showed off their products and services. The event was organized around the themes of infrastructure, environment, living and culture, and drew over 26,000 people.
Interview and writing by Tim Hornyak
Photos by Tonomura Seiji