teamLab Borderless to Evolve and Relocate to Azabudai Hills
The digital art museum teamLab Borderless in Odaiba has closed and will be relocated, with new artworks, to Azabudai Hills, a vast multi-use complex which is scheduled to open in Minato City, Tokyo in fall 2023.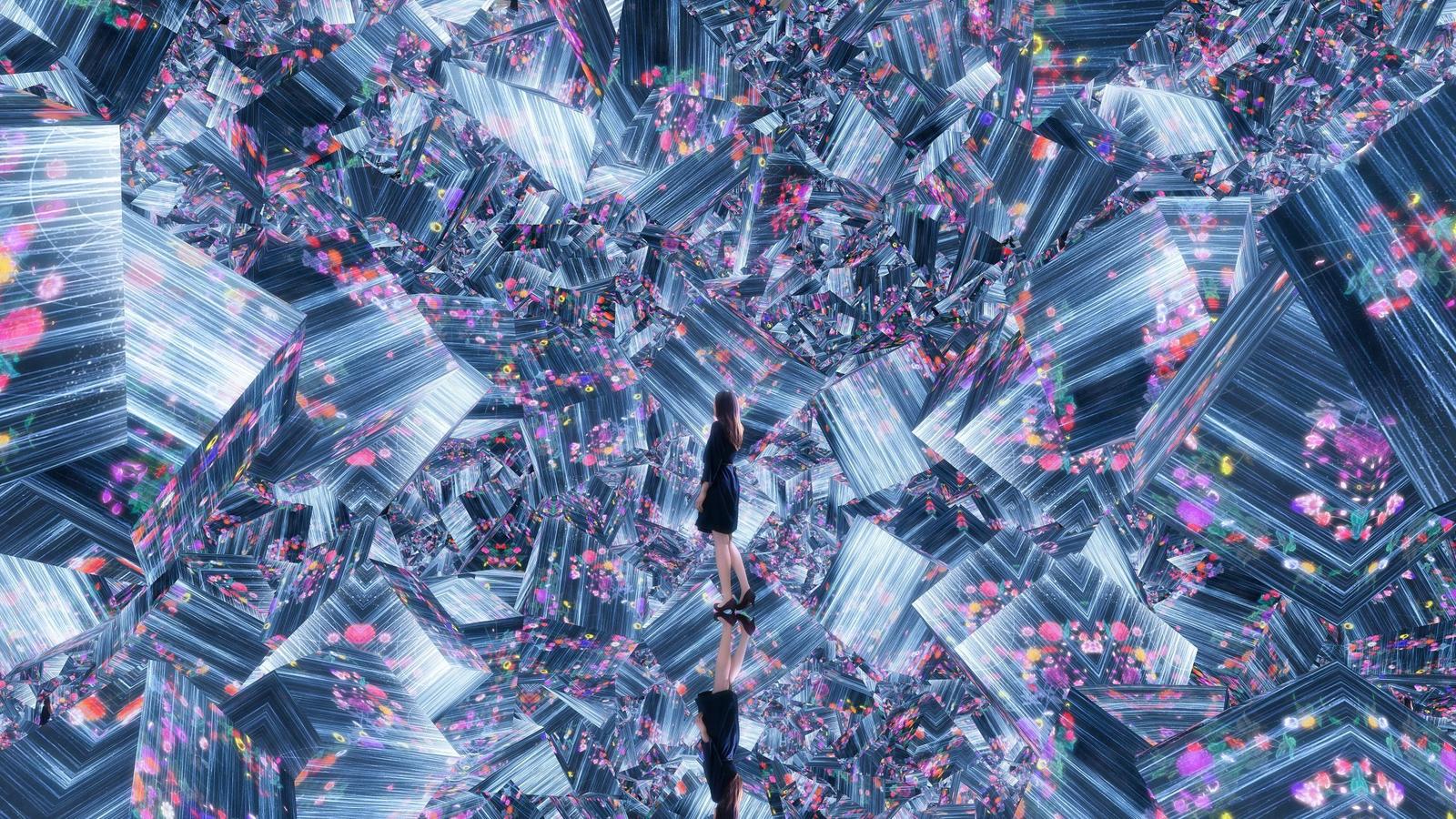 Diving into a Sea of Digital Art
teamLab Borderless: MORI Building DIGITAL ART MUSEUM, which opened in Odaiba in June 2018, was a digital art museum, a collaborative project by international art collective teamLab and Mori Building Company (Tokyo), the urban landscape developer, until its closure in the end of August 2022. The museum's theme was "Wander, explore, discover in one borderless world." The experiential museum, had no maps or set routes through the entire 10,000 square-meter space designed to be a sea of digital art that visitors could dive into. The novelty of the experience came as a surprise to many visitors.
In its first year, the museum received approximately 2.3 million visitors from over 160 countries and regions around the world. Its popularity only increased the following year, to the point where the museum was registered by the Guinness World Records as the world's most visited museum dedicated to a single art group in 2019. The museum also won a number of international awards, including being selected for TIME magazine's "World's Greatest Places" in 2019. Visitors included celebrities like musicians, actors/actresses, as well as politicians from overseas, who visited the museum in their personal time. Their social media posts made the museum even more widely known throughout the world.
The Power of Art to Boost a City's Magnetism
It was against this backdrop that the Mori Building Company and teamLab announced their plan to relocate teamLab Borderless from Odaiba to a new location in the capital. Its new home will be Azabudai Hills, a Mori Building Company development project.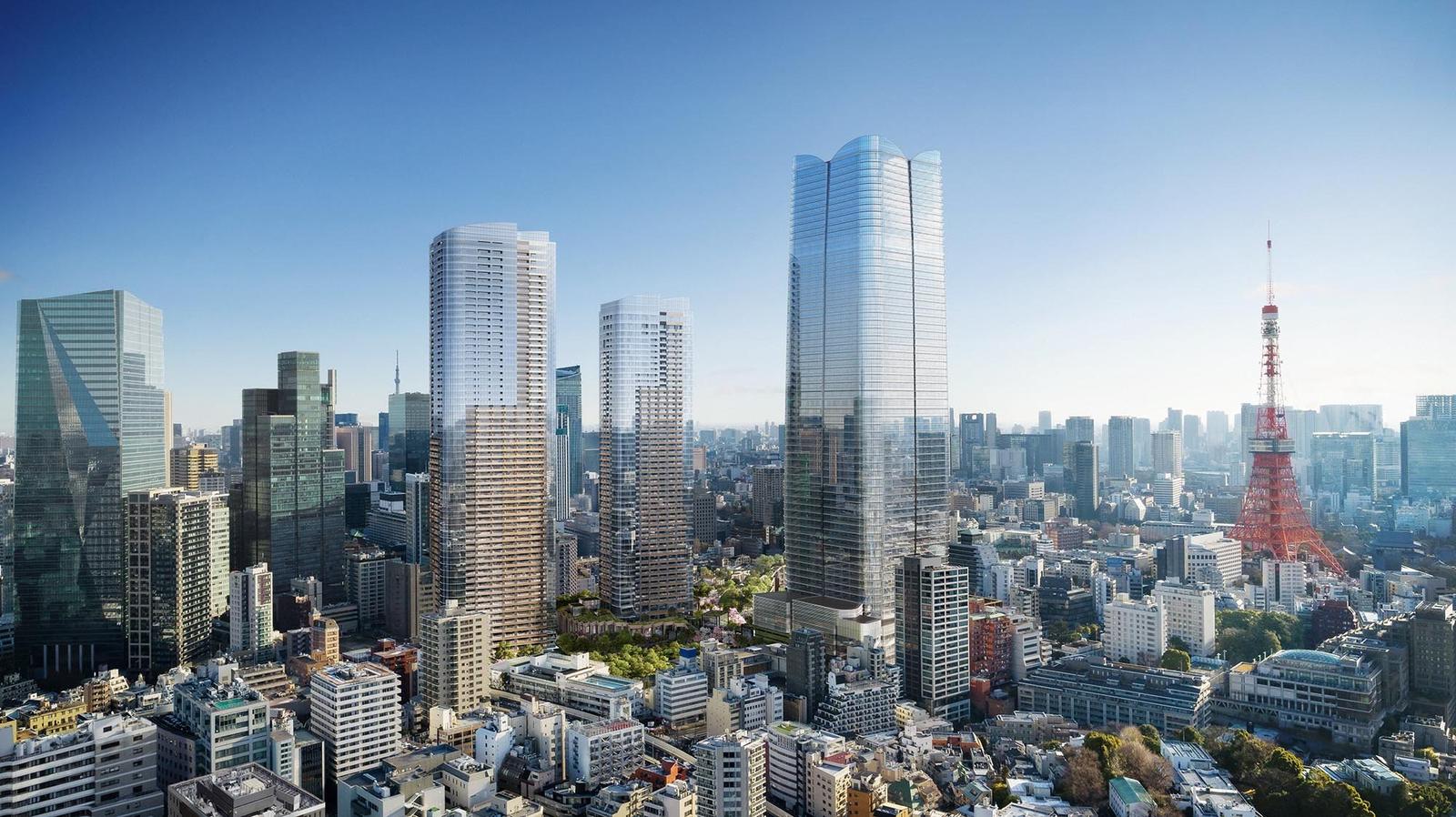 The development boasts a total area of approximately 20 acres that stretches from the Toranomon to the Azabudai and Roppongi areas of Minato City, Tokyo. It is characterized by its six acres of rich greenery (including the approximately 6,000 square meters of greenery in the central plaza). It will be home to various types of urban facilities, from offices and residences to commercial facilities, hotels, schools, medical facilities, and more. The development has adopted "Green & Wellness" as its theme, encouraging better lifestyles that are rich with greenery and connections between people. In doing so, it is advocating for a new kind of urban community for the future.
While the development will also be home to three towers, teamLab Borderless is slated to be built within a dedicated underground space. Details of the relocation (and update) have not yet been released, but it is evident that the museum will undergo a dramatic evolution and will be even more "borderless" than it was before. This relocation to central Tokyo will also make it more easily accessible, allowing people to visit the museum on their way home from work, for instance.
teamLab Borderless has had and will most likely continue to have a major impact on the city itself. According to a survey conducted in Odaiba, approximately 50% of the visitors to the museum were foreign tourists, and half of these tourists had come to Tokyo specifically to visit the museum. The museum has also brought more people into the area overall, with the number of passengers at Aomi Station—the nearest station—increasing approximately 1.9 times since its opening.
teamLab Borderless opened in Odaiba with Mori Building's goal of boosting the "magnetic power" of the city by promoting art and culture from Tokyo to the world, and teamLab's aim to inspire people with new forms of perception through art. These numbers show that this goal was very much fulfilled. Sugiyama Ou, who works for the Experience-based New Activities Department of the Mori Building Company, says, "The challenge with Tokyo comes down to cultural interaction. The 'Global Power City Index,' an index published by the Institute for Urban Strategy at the Mori Memorial Foundation, evaluates 48 cities in the world across six areas: economy, R&D, cultural interaction, livability, environment, and accessibility. Look at this index and you'll see that London has been ranked first for ten years straight, from 2012 onwards. Through our analysis, we believe that London was able to set itself apart from cities like New York, Tokyo, and Paris by encouraging community development that's focused on cultural interaction. We thought Tokyo could use its ability to promote excellent cultural content to become the kind of city that attracts people from all over the world. Culture and art are absolutely integral to cities, and teamLab Borderless—currently in the process of being relocated—is a very important museum for Azabudai Hills."
The teamLab Borderless museum opened in Shanghai in 2019, and is also slated to open in Hamburg, Germany, and Jeddah, Saudi Arabia as well. The popularity of teamLab Borderless has reached a point where it seems that any city in the world would welcome them. What will the museum look like when it reappears as a part of Azabudai Hills? Expectations are growing for the second chapter—the wondrous evolution—of this popular destination.
teamLab Borderless: MORI Building DIGITAL ART MUSEUM
*Slated to open as a part of Azabudai Hills, which is expected to open in fall 2023.

Interview and writing by Iwasaki Kaori
Translation by Amitt