Aogashima, with a Population of 166, Has Won Attention for Salt Production
The population of Aogashima, Tokyo, located at the southernmost tip of the Izu Islands, is 166 as of November 1, 2022. Hingya salt, produced on the isolated island of Aogashima of the Izu Islands, using Kuroshio Current seawater and geothermal steam, is in high demand among chefs and pastry chefs.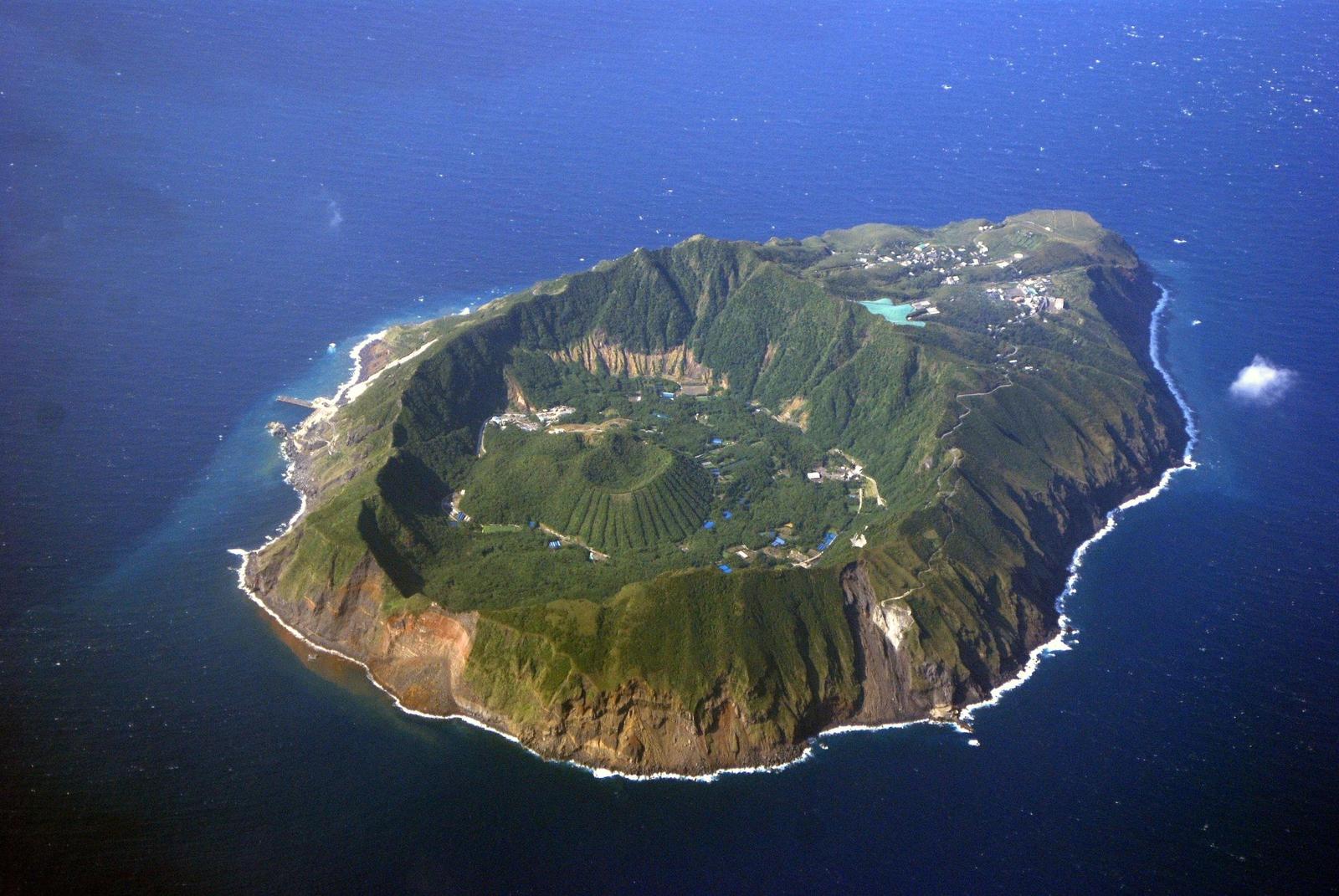 A Distinctive Topography Shaped by Volcanic Activity
Aogashima Village, which is actually part of Tokyo, is about 360 kilometers from the center of the capital. It takes about one hour to get to Hachijojima from Haneda Airport by plane. Transferring to a helicopter at Hachijojima, it takes a further 20 minutes to reach Aogashima. Boat travel is also available from Hachijojima to Aogashima, which takes about two hours and 30 minutes.
Aogashima's distinctive topography is the result of a volcanic eruption that occurred in 1785. Aogashima is isolated in the ocean, separated from the sea by its outer ring of mountains. The exposed base of its caldera has attracted attention for its rarity, having been repeatedly featured on global websites such as Smithsonian Magazine and One Green Planet for several years.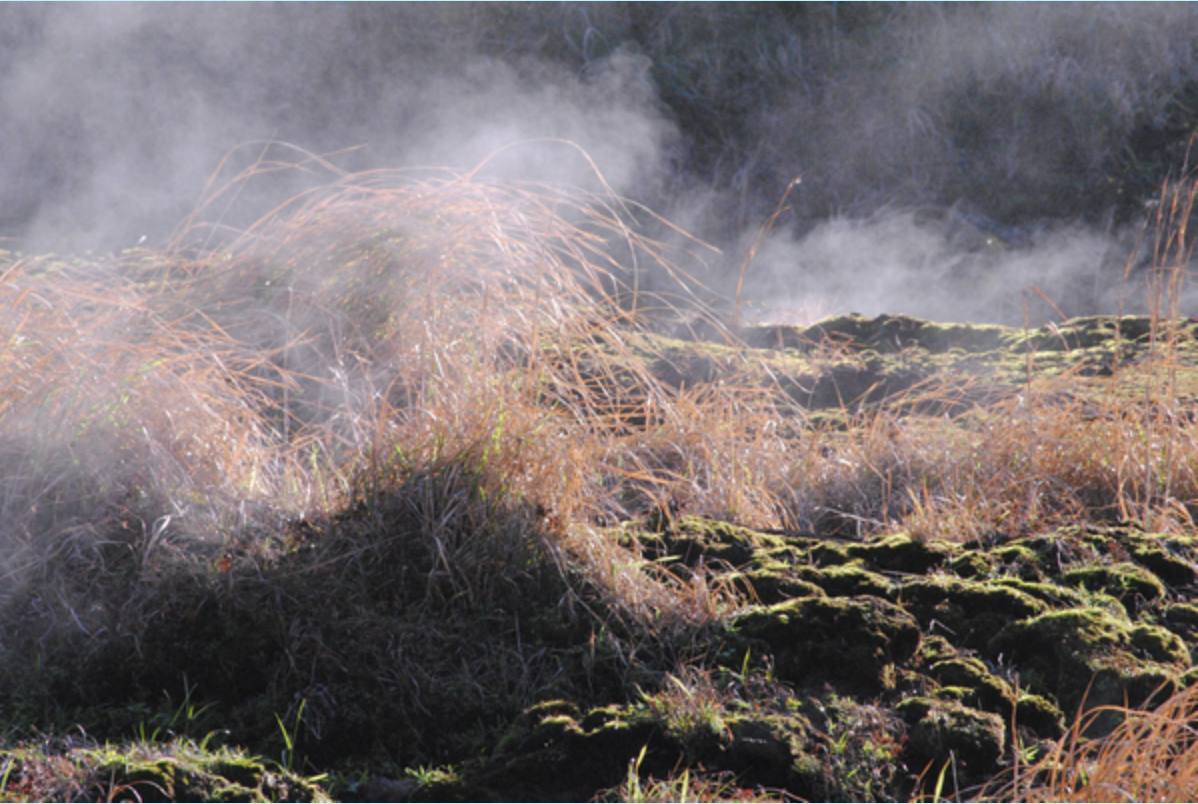 Odorless, Non-Toxic Geothermal Steam is a Singular Blessing of Aogashima
The volcanic activity that occurred about 240 years ago continues to this day, and the active volcano is recognized by the Japan Meteorological Agency as having a volcanic warning rating of "C," the lowest of three levels. As a result, geothermal steam is constantly rising between the inner and outer rings of the caldera. Odorless and non-toxic geothermal steam, known locally as hingya, has been used for cooking with heat and for natural saunas.
Hingya salt is handmade using this geothermal steam. We interviewed Yamada Arisa, a representative of Aogashima Salt Works, the producer of this salt.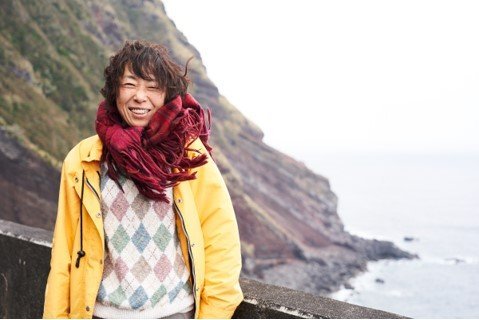 "Aogashima is windy and the regular ferry service is often cancelled, making it impossible to regularly ship our passionfruit and other fruits and vegetables. Originally, our only processed product was shochu liquor, so we needed a new industry. In 1999, we started up our own village-owned business to produce Hingya salt."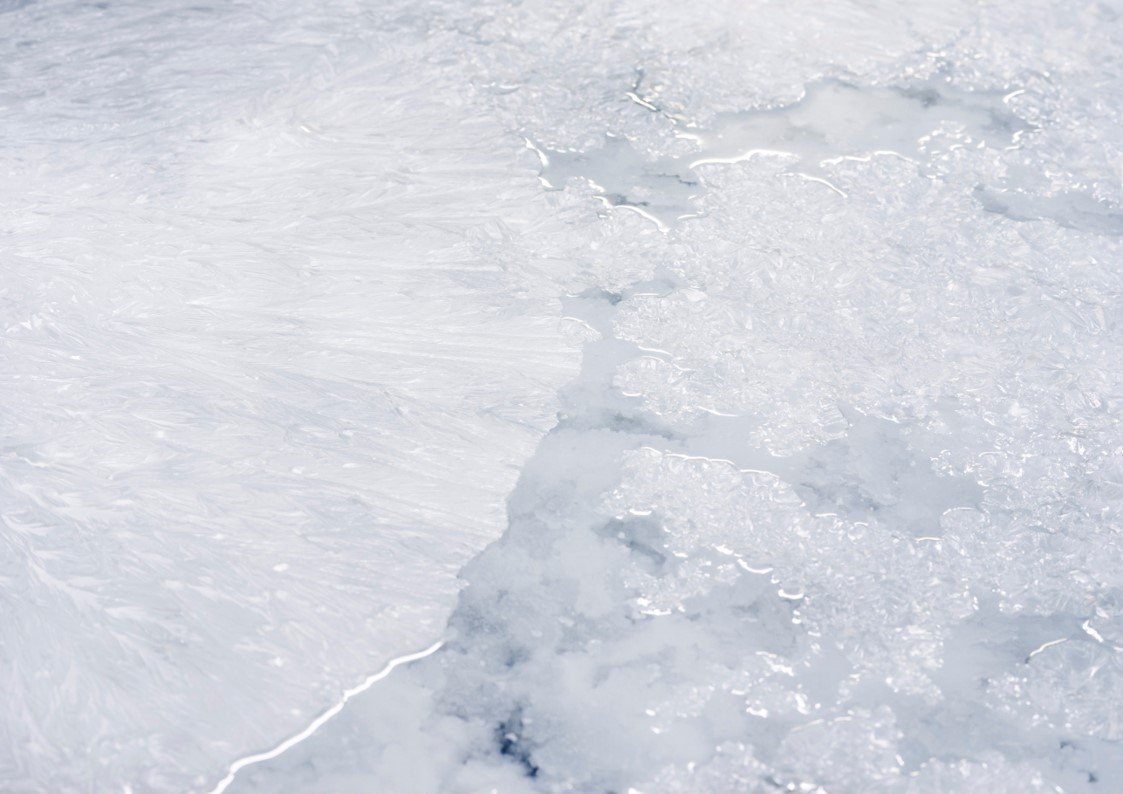 Rich in Calcium, with a Sweeter Aftertaste
Kuroshio Current seawater pumped early in the morning is slowly heated by geothermal steam at about 60℃, with crystallization finally beginning on the 13th day.
There are two ways to crystallize seawater to produce salt. One involves heating it at high temperatures using thermal power or electricity, and the other involves heating it slowly using natural forces such as sunlight. Heating at high temperatures results in faster crystallization, which can give the salt a stronger salty flavor. Crystallization via sun-drying, which uses sunlight, takes about 30 days, resulting in salt without an excessively strong, salty flavor.
Hingya salt is produced by a unique method relying on this same natural energy of geothermal steam, unique to this island, to crystallize the salt.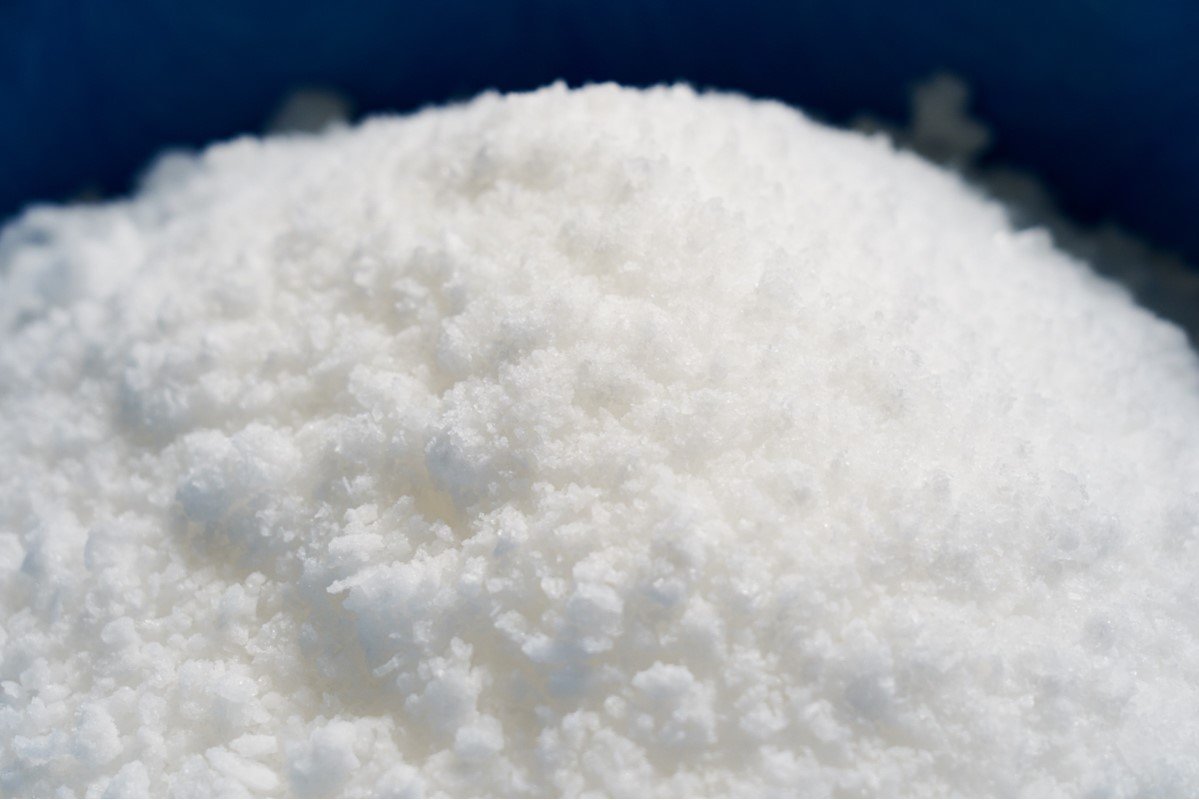 After crystallization begins, it takes six days before the salt is removed from the pan, and four more days for the drying. After that, it is crushed, checked for impurities, and packed into bags. Hingya salt, made slowly over a period of one month from Kuroshio Current seawater, which is low in plankton and rich in calcium, has a sweeter taste because it contains dozens of times more calcium than ordinary salt. Sushi restaurants, processed food manufacturers, miso breweries, chefs and patissiers, such as those at mikuni MARUNOUCHI and Hotel New Otani Patisserie Satsuki, have fallen in love with this flavor.
"At present, everyone who works with us full-time comes from outside the island. We want Hingya salt to establish itself more broadly, and truly become a core industry for Aogashima. We also want to open a door for those who wish to live on Aogashima. We want to increase the number of children who grow up here. We want to leave Aogashima for future."
Interview and writing by Ando Nahoko
Translation by Amitt