Correspondents' Eye on Tokyo:
Australian Journalist on His New Life in the 15-Minute City of Tokyo
For journalist James Oaten, originally from Melbourne, Australia, Asia has always been a focus. Now, based in Tokyo as the Australian Broadcasting Corporation's North Asia correspondent, Oaten is handling some of the biggest stories coming out of Japan and the Koreas, getting everything he can from daily life in Tokyo and finding peace in the city's quiet suburban streets.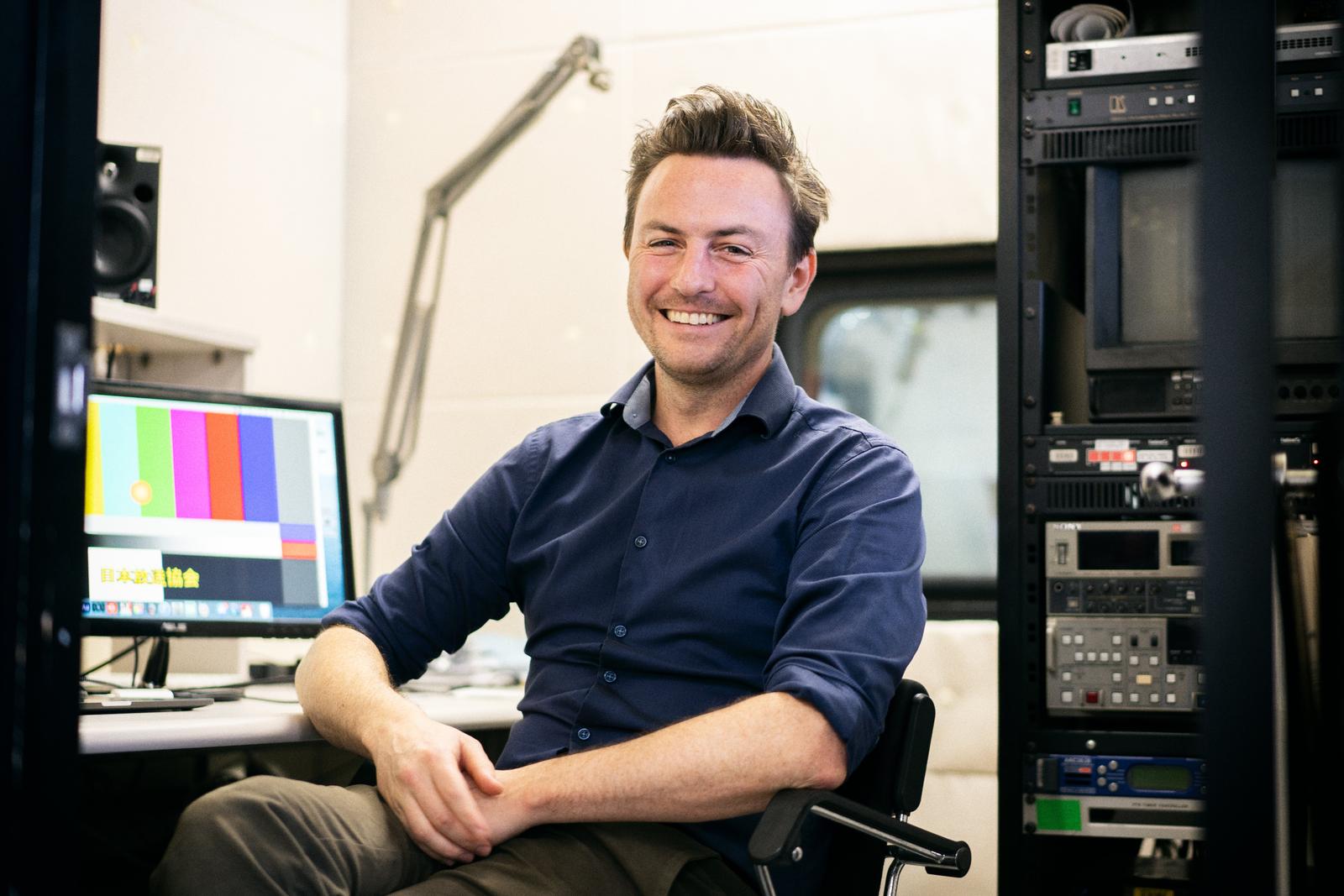 Fulfilling a Ten-Year Dream
Studying a Bachelor of International Relations with Honors at La Trobe University and a Graduate Diploma in Journalism at the Royal Melbourne Institute of Technology, James Oaten had his sights set on becoming a foreign correspondent from a young age. During his studies, Oaten developed a desire to see the world with a particular interest in Asia, saying that building more engagement with, and awareness of the region was a challenge he was always attracted to. With the goal of eventually working in Tokyo, during his first ten years at the ABC, Oaten gained experience working as a video journalist in regional areas of Australia and, after interviewing for a number of positions in various parts of Asia, got his first posting in India.  
When a position became available in Tokyo two years later, Oaten says it took very little convincing for his young family to make the move in March 2022; the dependability of Tokyo's trains and lack of air pollution compared to his previous posting were big factors influencing his family's decision to move here. "Tokyo was always my top pick as a place to work as a journalist," Oaten says. "I came here twice as a tourist and loved it, so of course living here has really fulfilled that ten-year dream that I'd been working towards."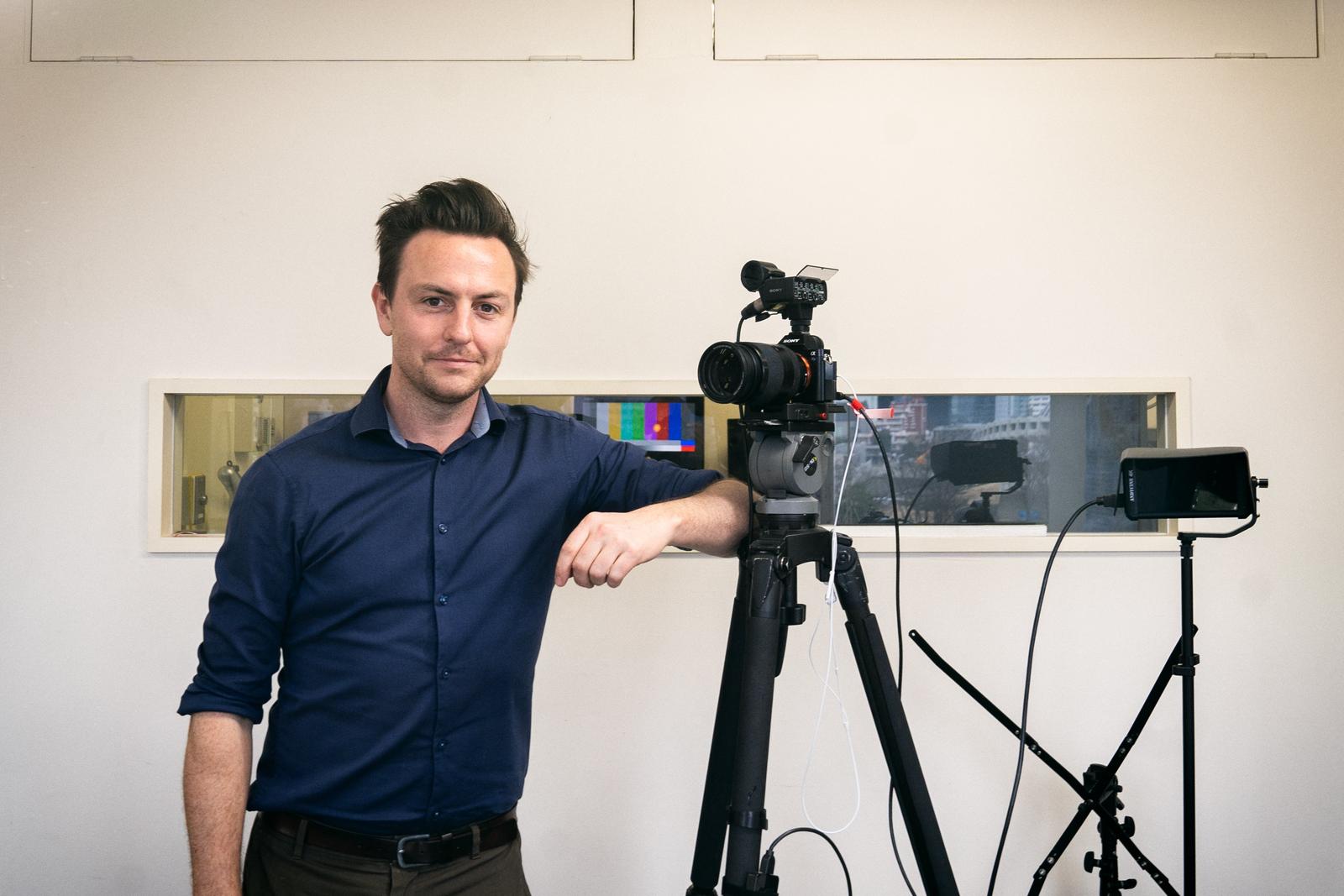 A 15-Minute City
Since moving to Tokyo, Oaten has worked on some of the biggest news stories in North Asia including the former Prime Minister Abe Shinzo assassination and the Halloween crowd rush in Seoul and, after a busy first 12 months, says his attention has turned to appreciating the facets of daily life here that can only be experienced as a resident. Settling in Kamiosaki, Shinagawa City with a young child, Oaten says that proximity to parks and green spaces was high on his list of priorities when looking for places to live and, despite living in a central area of Tokyo, the peace and quiet of his neighborhood's back streets came as an unexpected pleasant surprise.
"Once you get off those main drags, you get those quiet neighborhood areas and there's something strangely charming about them," Oaten says. "I can't put my finger on what exactly it is but there is something that is quite captivating, beautiful, and relaxing." Even when just running errands, Oaten says, wandering Tokyo's convenient and calming neighborhood back streets is something that he recommends to anyone planning to visit the city. 
The accessibility of daily essentials is another factor that has stood out to Oaten, who explains that day-to-day convenience becomes even more valuable with a toddler in tow. "There's a notion of 15-minute cities, which is kind of the dream, where people can access work, education, healthcare, parks—everything—within 15 minutes, either by walking or using public transport," Oaten states. "And when you do have those very specific windows of time when managing a kid, it makes those journeys out and about less stressful. While not everything is available within a 15-minute commute, a lot is." Having grown up in a country where cars are an essential part of daily life, the ability to pick up groceries on the walk home from his local train station, Oaten says, has come as a convenient and calming paradigm shift.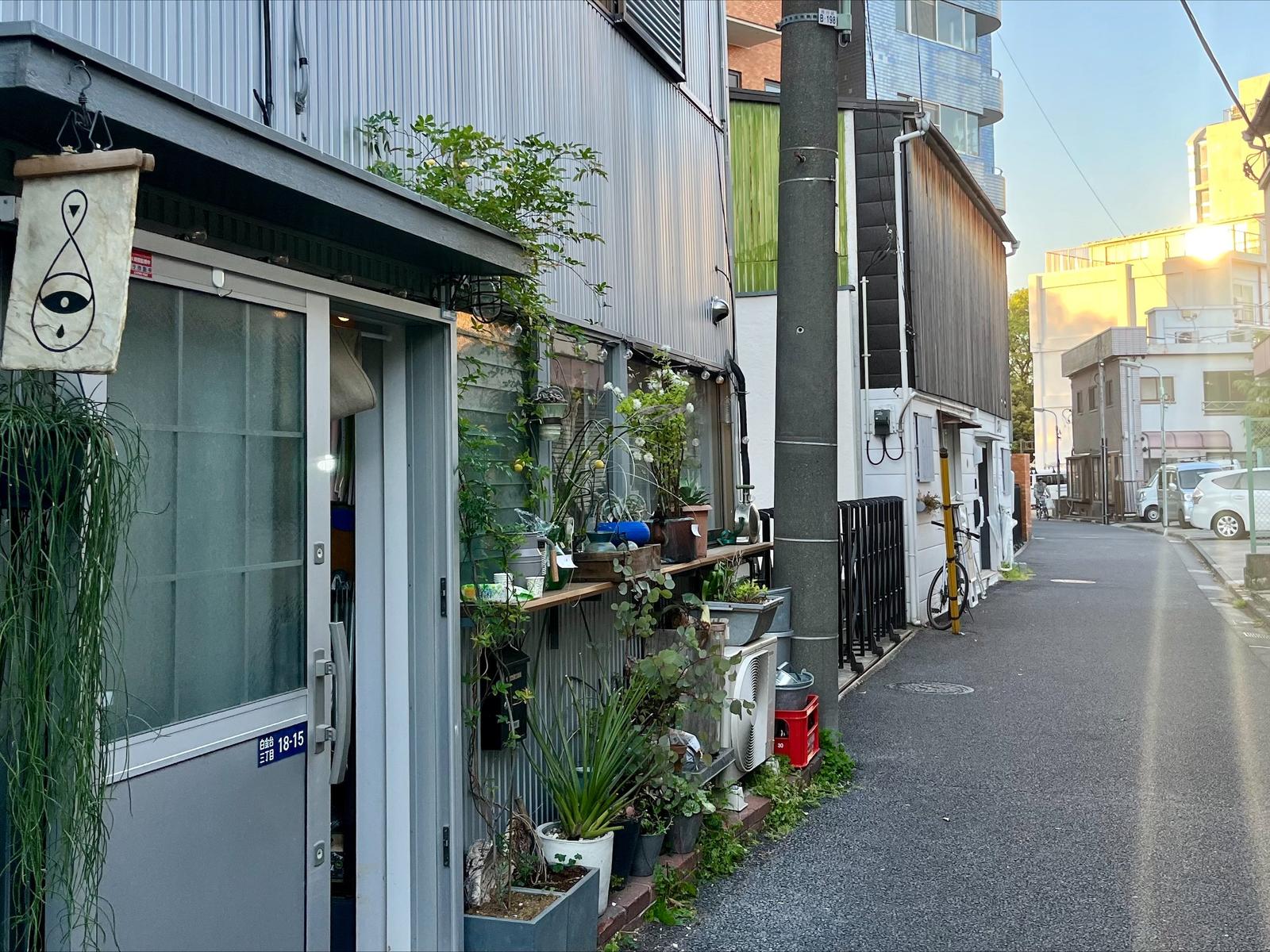 Living in the Moment
Of course, adjusting to living and working in Tokyo has not been without its challenges. Oaten says that the process of settling in and acclimatizing to the various processes and procedures associated with work and residency here took about six months. But, having spent the last ten years with a mission to move to Tokyo, his next mission is to make the most of the next three years of his posting. "I'm trying to exist more in the moment now," Oaten says. "It's much more about really living and breathing as much of this place as we can."
Discussing plans for the rest of 2023, Oaten says that day trips to sightseeing areas outside the city are currently on the cards. With easy access to popular tourist destinations like Nikko, Kamakura and Hakone, the convenience of domestic travel from Tokyo is another factor contributing to Oaten's quality of life here. With summer on the way, day trips to hiking locations outside of the city are currently a particular focus for Oaten and his family, with the Shinkansen (bullet train) playing an important role in choosing where to travel. In comparison to flying, "The Shinkansen is so much easier to deal with," Oaten says. "It's shorter, quicker, easier, especially when you have a kid."
With 12 months of experience in Tokyo now under his belt, Oaten's advice to those planning to visit Tokyo is to spend as much time in the city as they can. "Whatever time you think you'd like to spend here—double it," he suggests. "If you're after the city experience, there's nothing that other cities have that Tokyo doesn't also have." One year into his life here, Oaten is still making sure to take nothing for granted; "I walk through Shibuya crossing every day to get to work and I have to remind myself that this is amazing," Oaten says. "It's normal now and I have to pinch myself and remember that I'm not going to be here one day and I need to appreciate these parts."
James Oaten
Interview and writing by Patrick Balfe
Photos by Mike Smith