Making the Best Use of Imagination and Making Every Effort to Avoid Missing Out on Opportunities
Ms. Yukie Ise of the Intellectual Property Exchange, which provides support services for the utilization of intellectual property such as patents, trademarks, designs, etc. Based on the experiences gained from collaborating with multiple companies up to now, we discussed how to grasp opportunities in business scenes and points to be aware of.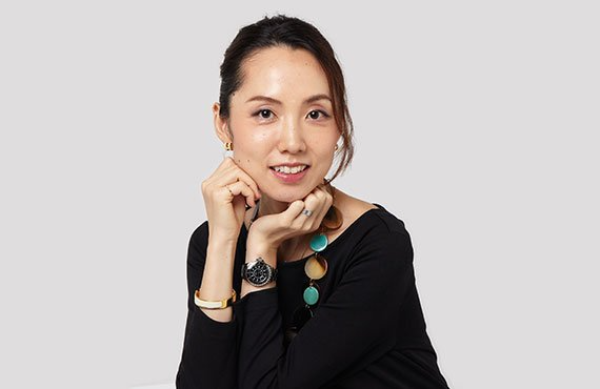 Use while Protecting Intellectual Property
We operate a platform that matches the owners of intellectual property with users, and provide AI (AI) services that automatically detect images that are being used commercially without permission. Intellectual property is a collective term used to refer to an idea or a creation created by an invention of a human being that is of proprietary value. We protect the intangible value of each company and support its proactive use to generate profits.
I encountered intellectual property at a time when I was separated from the workplace when I was working at the time of childbirth. I happened to discover that the intellectual property of a family-run company had not been effectively utilized, and a detailed survey revealed that many companies were facing similar problems. In 2019, we established the company and began offering services to resolve intellectual property issues.
The connection with APT Women was triggered by a visit to Tokyo's Tokyo Startup Support Center. I still remember that APT Women graduates were on the event and were strongly attracted to the dignified female entrepreneur and the concise and sympathetic presentation. I also wanted to learn about business comprehensively when managing a company. I participated in all eight training courses and applied for the accelerator program.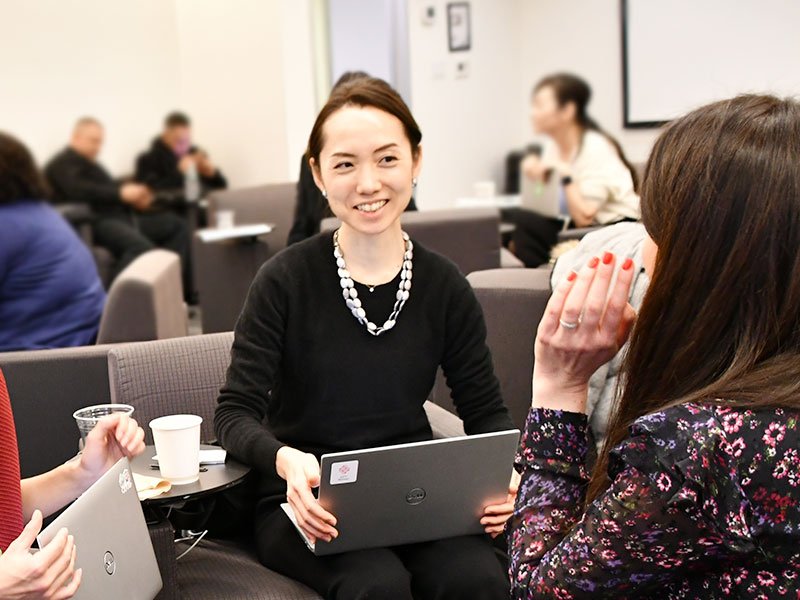 Use Imagination from the Other'
s Point of View
A platform for matching intellectual property owners and users has been used by many companies and individual managers. It is characterized by its ability to use it in a variety of ways in accordance with demand, such as by licensing its own technologies and know-how to create a new source of earnings and by seeking co-creators who can complement the know-how required for new businesses.
Thank you very much for the program's decision to partner with overseas companies, and we have been collaborating with many companies. I always paid attention to this point of view by putting the other person's point of view into practice and exercising my imagination. Careful research is conducted beforehand by the person in charge of the business, and actions are taken to ensure that there are advantages to the person in charge depending on his/her position. Of course, we must pay careful attention to the details, but I believe that it is important to make efforts not to miss out on opportunities.
For example, in pitch events, audiences are constantly aware of someone else. What are the specific objectives and what messages should be delivered? Is the partner looking for collaboration or looking for a potential investee? If you can grasp the information and image you're looking for, the presentation and its composition will also change naturally. We try to take steady action one step ahead by sending a follow-up e-mail after the meeting for cooperation.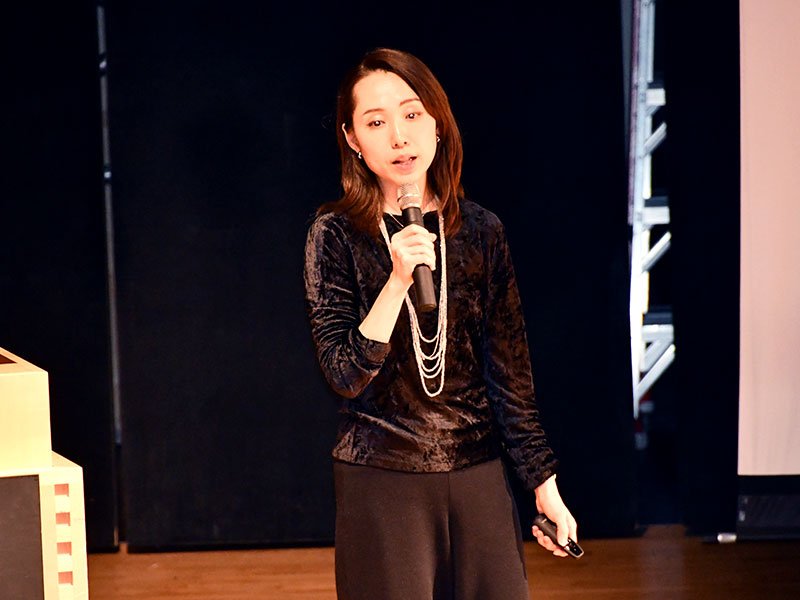 favorite
Indispensable hobby in daily life

Respond Sincerely and with Care to Each Encounter
I feel that building a relationship of trust is vital in business situations. Some companies may listen to various kinds of information as part of research, but what is important is to adjust the granularity and amount of information to be shared while observing the compatibility with partner companies and staff members. Until I could confirm each other's compatibility, I kept in mind to promote my company while coordinating the information I provided.
Of course, in promoting transactions and cooperation, it is essential to understand each other's culture and learn from each other. Each encounter is valued and dealt with in good faith. If we place importance on such accumulation, the appearance of the scenery will also change.
Overseas, awareness of the protection and utilization of intellectual property is already spreading. However, the recognition of intellectual property is not high in Japan. In the future, we will focus on developing services in Japan and expand our business with a view to collaborating with overseas companies.
message Message of support to entrepreneurs
There is nothing negative to the challenge. Whatever the path you take, I think it will be a catalyst to increase the experience in my life. APT Women is a program that encourages the challenge and helps you get your mind straightened by applying. In addition, the members of the synchronization are teaching each other the fields in which they excel, and I am pleased to see that the momentum for enhancing the synchronization with each other is favorable. I am really glad to meet a high-spirited colleague.Do not brake your actions, and try to challenge yourself.
Intellectual Property Exchange
K.K.
Co-Founder & COO

Yukie Ise
*This article was originally published on "
APT Women
(July, 2020)."
*The "APT Women (Acceleration Program in Tokyo for Women)" is a program by the Tokyo Metropolitan Government to support female venture businesses.