Shinrin-yoku: A Guide to Tokyo Forest Bathing
Shinrin-yoku translates to "forest bathing" or "forest therapy." Coined by the Japanese Ministry of Agriculture, Forestry and Fishery in the 1980s, shinrin-yoku has seen a huge surge in popularity all over the world. What is it about Tokyo that makes it a unique city for forest bathing?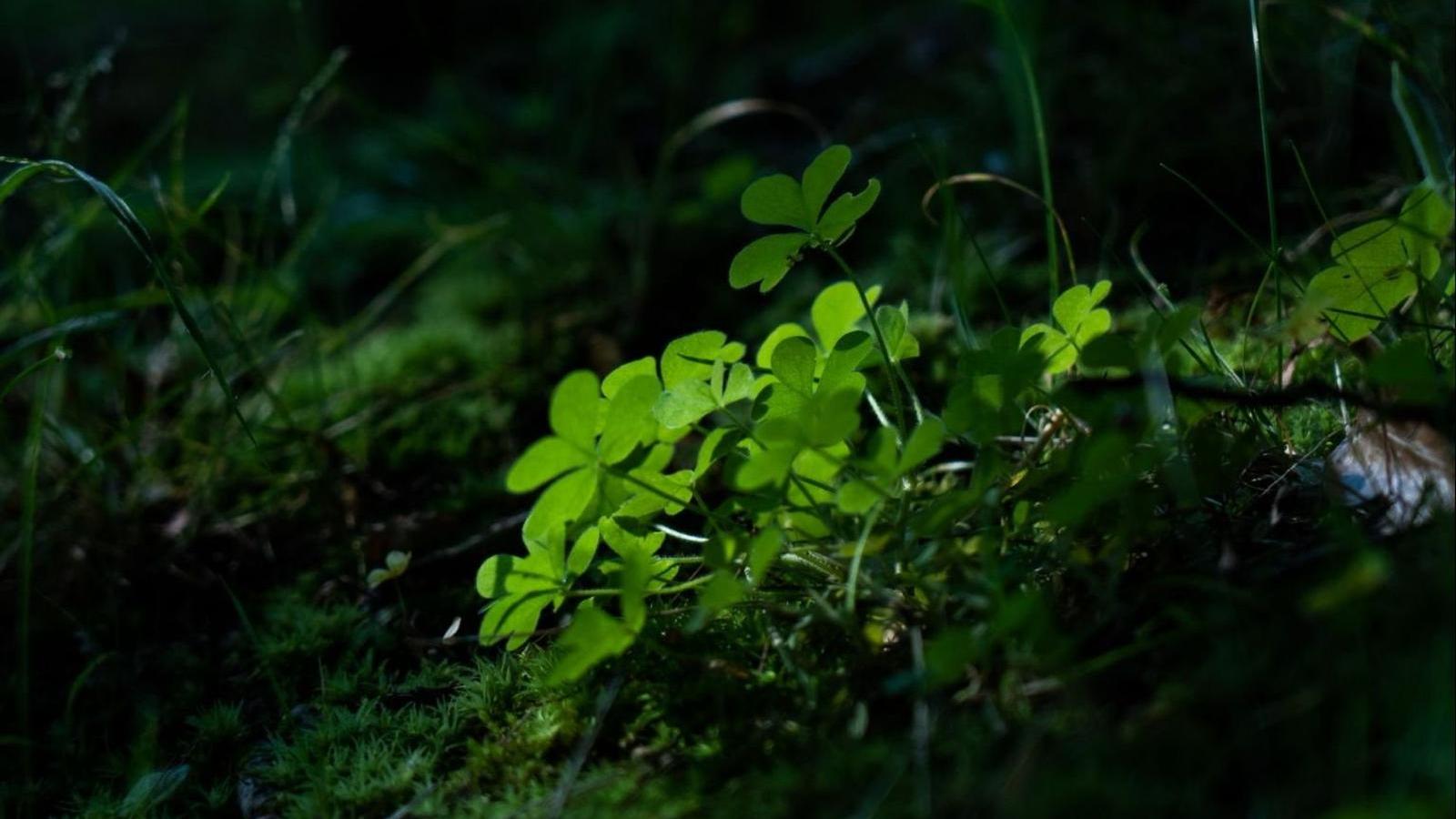 What is Forest Bathing?
The actual practice of forest bathing consists of heading into a forested area to bathe in the scents and evergreen scenery and experience the overpowering vastness of the forest itself. A form of meditation, scientific research all across Japan has demonstrated the surprising therapeutic effects forest bathing can have. From reducing cortisol levels to lowering blood pressure and increasing parasympathetic nerve activity, spending time in nature quite literally helps to nourish your mind and body. With about 80% of Japan's population living in urban areas, and many of us having spent increased time indoors due to the COVID-19 pandemic, there's no time like the present to get to know more about the vast amount of green spaces close to Tokyo, and experience their benefits to our physical and mental wellbeing. Let's take a look at how Tokyo's mountains, forests, historic sites, and parks provide residents and visitors with some of the world's most unique forest-bathing opportunities.
Tokyo's Mountain Surrounds
Thanks to Japan's unique topography, Tokyo is surrounded by mountains. Roughly three quarters of Japan is mountainous and Tokyo is within a one-hour drive to three well-known peaks—Mt. Tsukuba, Mt. Mitake, and Mt. Takao. Mt. Takao is a staple for mountain climbers of all levels in Tokyo. Known for its relatively relaxed hike and easy access from Tokyo, Mt. Takao is perfect for a casual trip to escape the city for a day. Although the woods around Mt. Takao are largely man-made, Mt. Takao's forestry is mostly natural. For a mountain standing at 599 m above sea level, Mt. Takao is surprisingly lush with trees of the beech family and plants found in subtropical forests. It's in this wonderful environment that birds, insects, and animals have found their home through the four seasons. Phytoncides, chemical compounds produced by trees and plants, are said to boost the immune system and you'll find no shortage of trees and plants in Tokyo's mountain areas.
Tokyo's Citizens' Forests
Despite its reputation for urban sprawl, about 40% of Tokyo is actually covered in forest. About thirty years ago, the Tokyo Metropolitan Government created an initiative to bring its citizens closer to the bounty of nature at their doorsteps, designating two forests as Citizens' Forests—Hinohara Forest in Hinohara Village and Okutama Forest in Okutama Town. Okutama is a popular tourist destination for nature lovers, and it's clear to see why. With several hiking trails, expansive mountains, and a manmade lake to explore, you can choose your own adventure at Okutama. A two-hour train ride from Shinjuku, Okutama isn't quite in the city, but makes for a lovely one- or two-day trip away from Tokyo. Gary Evans from the UK's Forest Bathing Institute says touching and lying down under trees is the best way to experience the mindfulness that forest bathing can offer, and Okutama has a wide range of ancient oaks and fir trees including Mt. Kintai's Mongolian Oak, which is about 800 years old and one of the most impressive trees in Japan.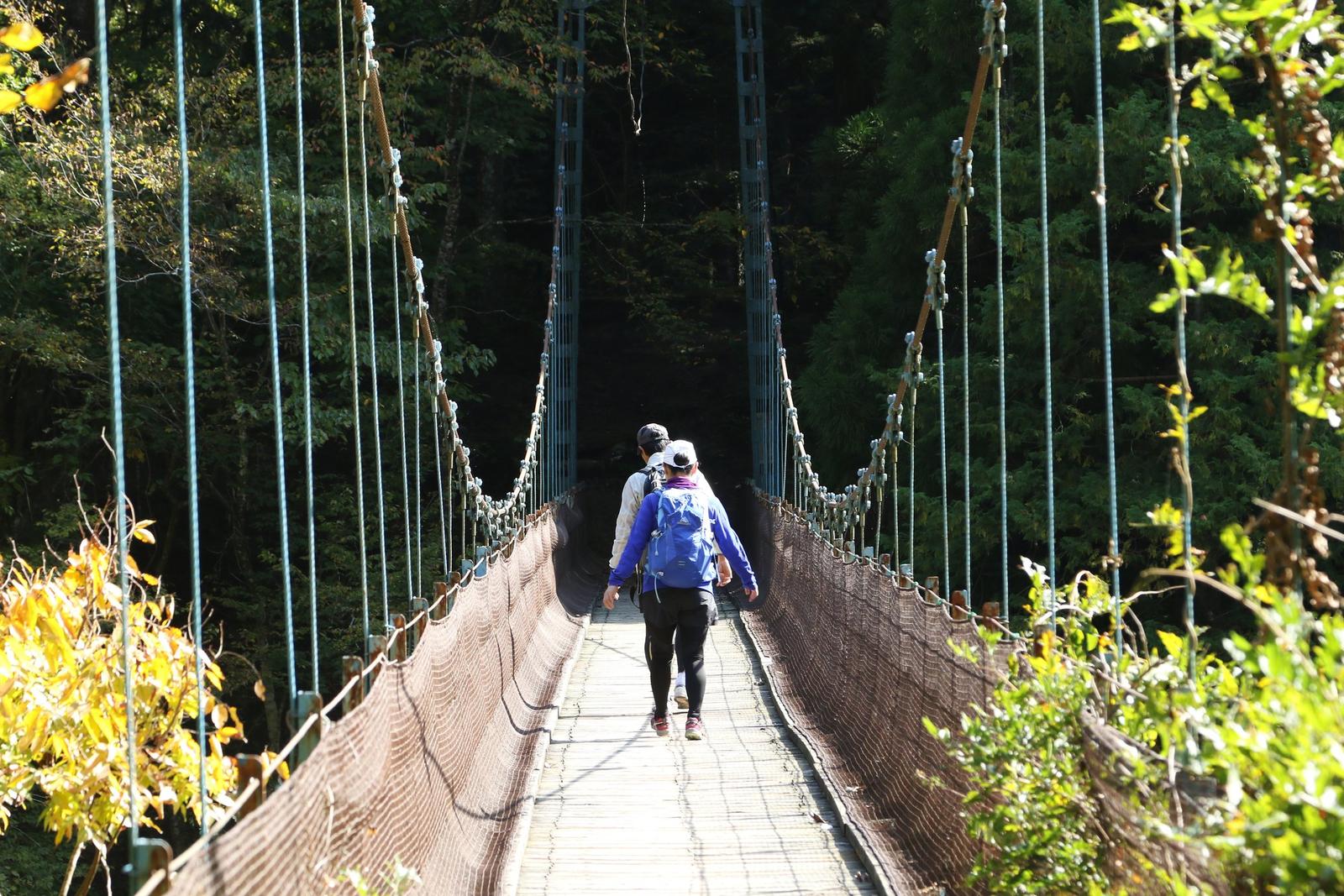 National Historic Sites and Special Places of Scenic Beauty
Given its rich, centuries-old history, there's an abundance of green spaces in Tokyo with connections to old Edo, making forest bathing in Tokyo equally as educational as it is relaxing. To name a few, the Former Imperial Land in Shirogane (now known as the Institute for Nature Study, also a Natural Monument), the Koishikawa Botanical Garden, and the Hama Rikyu Gardens are all listed as Natural Historic Sites, with the latter two also designated as Special Places of Scenic Beauty.
Originally a mansion of a noble family during medieval times, then used for gunpowder storage by the military during the Meiji period, and later established as Imperial grounds in the Taisho period, historically the general public could not step foot inside the Institute for Nature Study, thus preserving its untouched nature. Unlike most parks and gardens in Tokyo, the Institute for Nature Study emphasizes the preservation of greenery as nature intended, and you can share a forest that has had minimal human intervention with its resident critters such as Japanese raccoon dogs and mandarin ducks.
Owned by the nearby University of Tokyo, the Koishikawa Botanical Garden is important for both its contribution to plant science research and its rich history. With 4,000 species of plants and ruins that date back over 500 years to the Tokugawa Shogunate, the Koishikawa Botanical Garden will appeal to shinrin-yoku enthusiasts and history buffs alike. This historical garden is also a hidden gem for hanami (cherry-blossom viewing) in the spring—the garden boasts a large variety of cherry blossom trees and doesn't get as crowded as other popular hanami spots.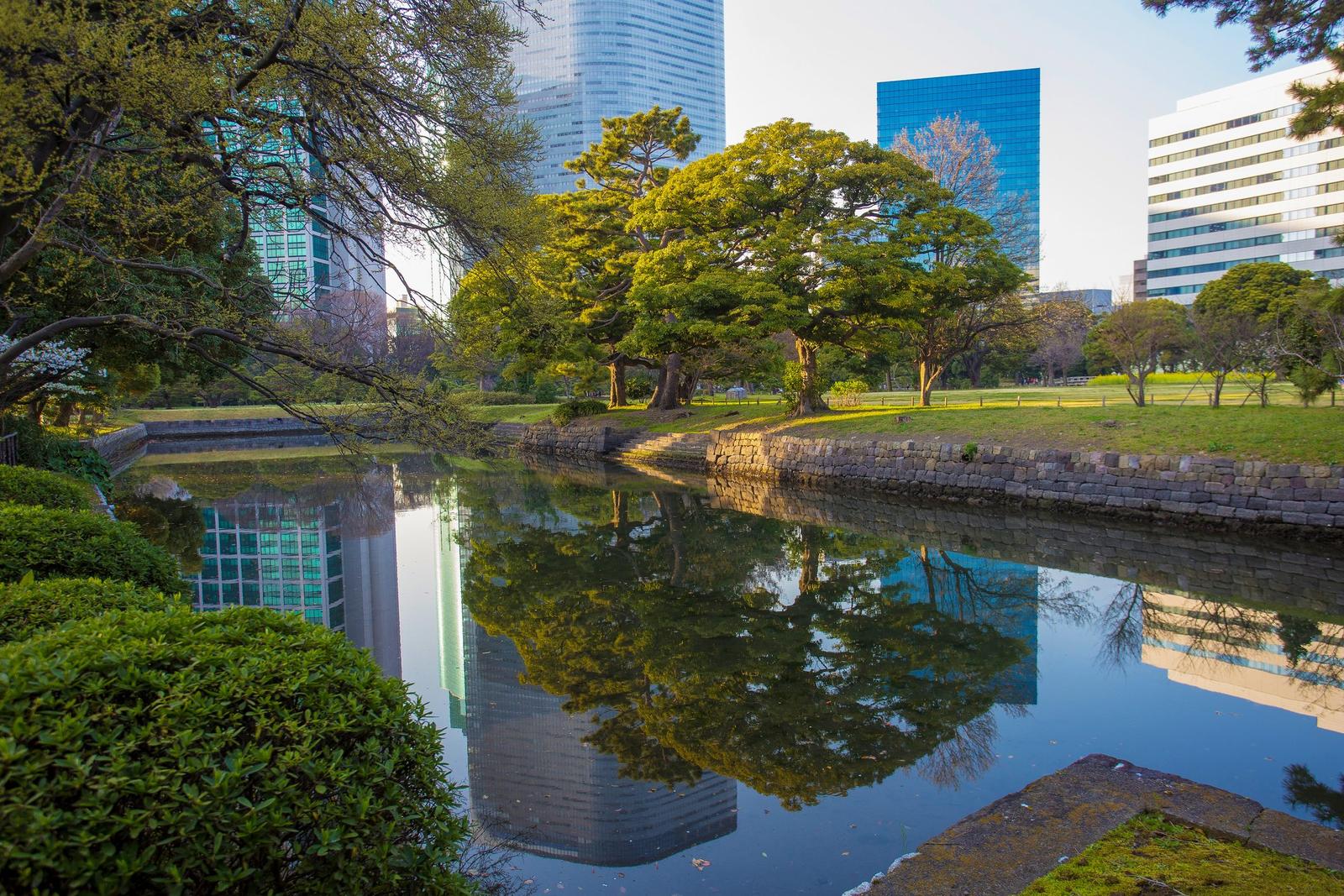 The Hama Rikyu Gardens are perfect for those who want to forest-bathe while sitting by the water. Located along the Tokyo Bay, Hama Rikyu has saltwater ponds and even a teahouse for visitors to sit at and bask in the greenery. Until it was opened to the general public, Hama Rikyu was part of the Imperial Palace as a detached garden. Given its history, there's no mystery to why the Hama Rikyu Gardens are distinctly Japanese in their layout and architecture as well as to the types of plants they have. With gingko trees, plum blossoms, and cherry blossoms, visitors can relish in Tokyo's changing seasons and Japanese culture.
Tokyo's Parks
Once teeming with trees and fields, Tokyo remains home to large green spaces dotted throughout the city. A quick glance at a map of the city will show you that almost every neighborhood boasts a range of parks that are made use of by locals. Research shows that even just 20 minutes of forest bathing can help counter conditions such as depression, anxiety, and stress, and with a range of parks available in central Tokyo, you don't have to go far to find a place to unwind in nature. While places like Inokashira Park, Ueno Park, and Yoyogi Park play host to everyone from dog walkers to Tik Tok dancers, Shinjuku Gyoen with its French-Formal, English-Landscape, and traditional Japanese styles is ideal for the more refined forest bathers.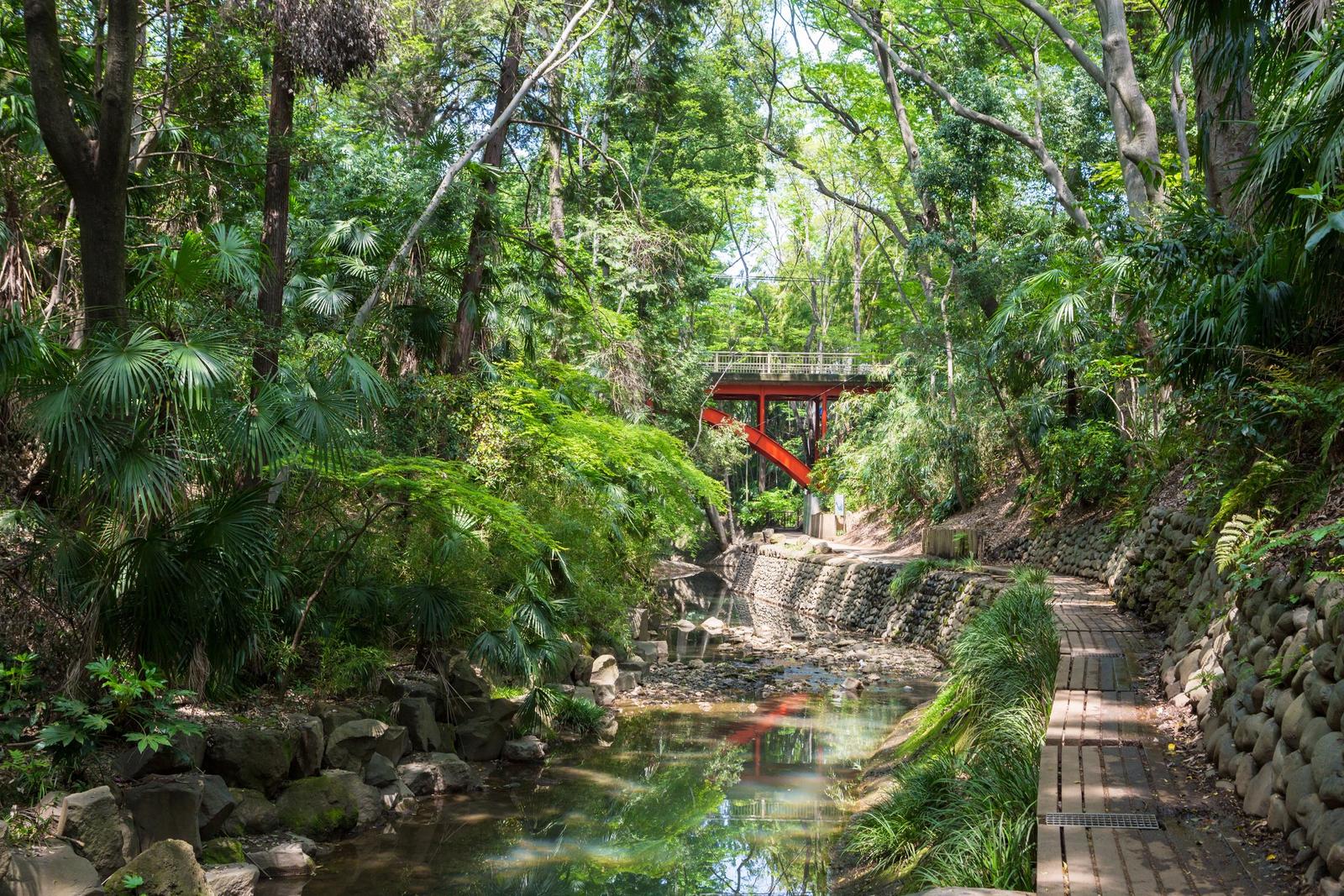 With various distinct areas throughout Shinjuku Gyoen, the famous garden located at Tokyo's largest train station is like several outings in one. With expansive fields of grass scattered with tall, ancient trees that look like something straight out of a Ghibli film, a Japanese garden, a romantic rose garden, and a greenhouse full of plants that are in danger of extinction, there's a treat for every type of nature-lover. Since it's so conveniently located in the middle of the city, you can enjoy a quick stop during your lunch break, or make an event out of it to enjoy a picnic or a stroll, alone or with company.
Comparatively wild and untamed and only a 22-minute train ride from Shibuya station, Todoroki Valley Park is a perfect location for a quick shinrin-yoku session, yet not many know of it. Everything from the slightly untamed canopy of trees that hangs over the slow-moving river to the bamboo and the small shrine and bridge that find their home among the greenery make Todoroki Valley a small oasis where time feels irrelevant. Nearby, there are quaint cafes and bento stores, so you can replenish your mind and body while filling your senses with the joys of the forest.
While the advantages of spending time in nature have been known for centuries, the term shinrin-yoku is still a relatively new one. Its benefits, however, are perhaps more important now than ever. In the digital age, opportunities to disconnect from our phones, live in the moment, and reconnect with the environment are few and far between for most of us but are universally essential. Thankfully, Tokyo's proximity to rivers, lakes, gullies, and mountains as well as its rich and ancient history and distinct seasons offer Tokyoites and visitors a unique city in which to experience the benefits of forest bathing.