Correspondents' Eye on Tokyo :
Tokyo-Based Creative Ebony Bizys Shares Her Love of Print Media in the City
Armed with a history in publishing spanning 11 years at Vogue magazines, Australian designer and author Ebony Bizys moved to Tokyo in 2010, planning to live in the capital for one year. Flash forward to 2022, Bizys is now about to enter her 13th year of calling the bustling city of Tokyo her home.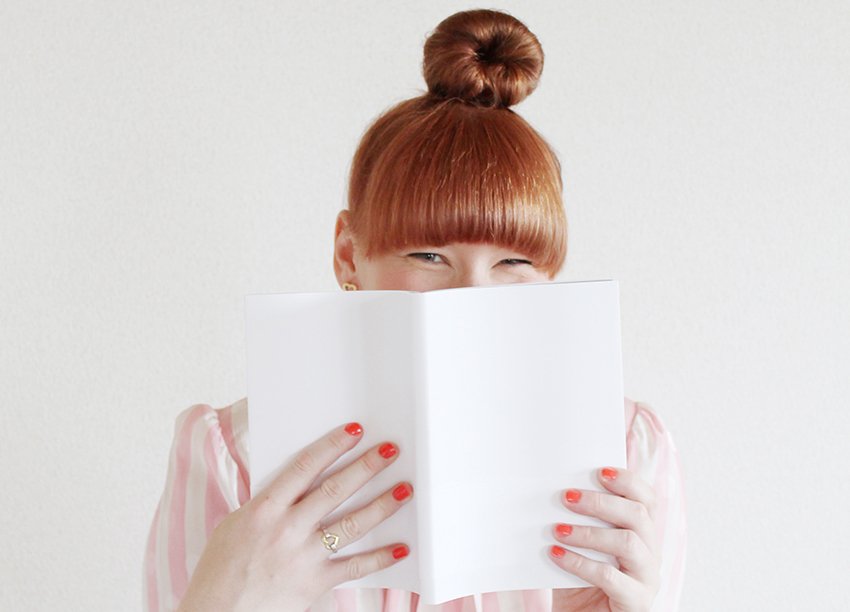 An Interest in Printed Matter Begins at the Tokyo Art Book Fair
Initially coming to Japan for a work experience program, it took Bizys only a few months after arriving in Tokyo before she made her debut on the city's publishing scene. Eager to connect with the creative scene as soon as possible upon landing at Narita airport, Bizys applied for a booth at the Tokyo Art Book Fair. Using a DIY technique, and combining papers from both Sydney and Tokyo, Bizys created a scrapbook-style zine and set up her booth display.
Tokyo is well known for its incredible stationery, books, and publishing and creative scene, and Bizys found the Tokyo Art Book Fair to be a great place for any creative to grasp what is happening on the publishing scene in this city, as well as to connect with like-minded creatives.
It was at this event that Bizys came to meet publishers from BNN, a Tokyo-based publishing company, and just two years later, her first book was released from this Japanese publishing house. The process of publishing came extremely naturally to Bizys with her history in both the art department and editorial department at Vogue magazines. Over the years, and since her first book with BNN publishers was released, Bizys has created self-published zines as well as having worked with publishing companies to create books.
"Sharing ideas over the internet is a great way to connect, but there is something special about printed matter that I will always hold dear to my heart," says Bizys. "Walking into my favorite bookstore in Tokyo, Aoyama Book Center, is nothing short of a magical experience for me. Upon entering the store, you are greeted with the incredible scent of offset ink adorning the beautifully designed pages of Japanese books, then your eyes span over the magnificent design of Japanese publications, each book neatly displayed with its thoroughly considered obi belt, each in its small only-in-Japan size," says Bizys.
Drawing Inspiration from Her Local Tokyo Neighborhood
Bizys draws inspiration from her local neighborhoods in Tokyo's Setagaya City to create self-published zines. Her daily walks through Hatagaya, Shimokitazawa, and Sasazuka are documented in her self-published Tokyo Iso Walk zine. The zine aims to capture the beauty of everyday living in Tokyo by showcasing the seemingly "normal" backstreets and Showa era (1926-1989) stores she sights on her walks. "I created this zine as a way to share Tokyo with the rest of the world during the pandemic," Bizys says, "and I was pleasantly surprised when I found that this zine was also interesting for Japanese readers when I showcased it at the Tokyo Art Book Fair in 2022." The unique perspective of a non-Japanese-born creative living in Tokyo seems to have caught the attention of Japanese readers.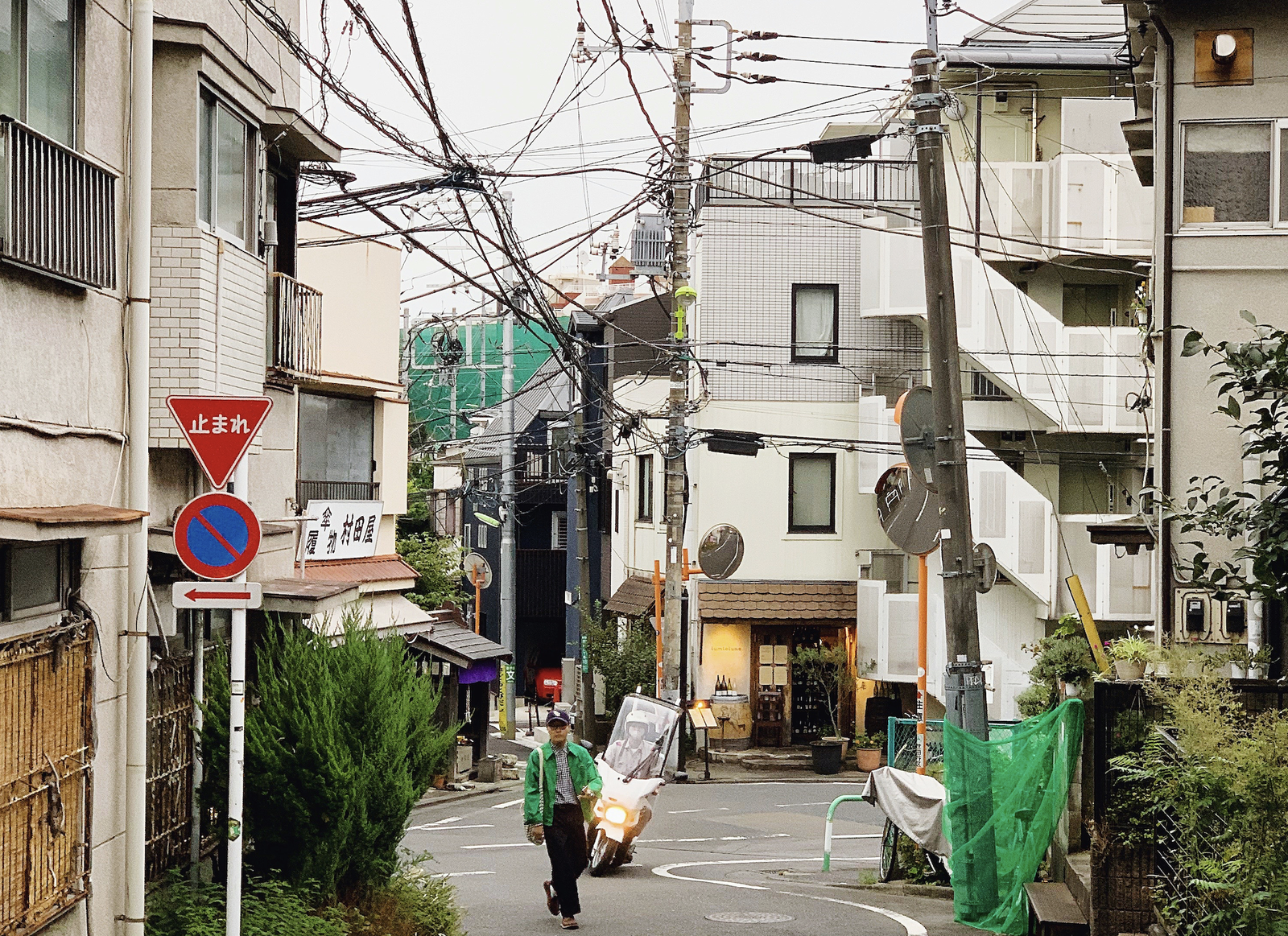 Bizys has a long history of sharing her unique perspective of Tokyo in her self-published zine Hello Sandwich Tokyo Guide. Now in its third edition, her zine has sold thousands of copies, and has introduced the quirkiness of Tokyo to tourists and Japanese nationals alike. Much to Bizys' surprise, the Hello Sandwich Tokyo Guide zine, which she thought might only be of interest to tourists, has been featured in the Japanese press such as POPEYE magazine and GINZA magazine, and is stocked in Tokyo bookstores such as Daikanyama Tsutaya T-site and Utrecht Bookstore in Omotesando.
Bizys' Favorite Tokyo Booksellers and Zine Shops
Asked if she has any favorite zine booksellers in Tokyo, Bizys is quick to mention, "I absolutely adore Utrecht Bookstore! It is such an incredible space to discover new work by extremely artistic-minded Japanese creatives! On my last visit to Utrecht Bookstore I found a zine by Tokyo-based artist Wham who archives Tokyo's roadside-restroom flower arrangements, often in PET bottles. In her zine series Ikebana Scrap, her eye for capturing the uniqueness and quirkiness that Tokyo offers is outstanding," says Bizys.
If you're in the market for zines or inspiration, Bizys recommends Tokyo zine booksellers Mount Zine in the city's Komazawa area where she once exhibited a series of her photographs, Shibuya Publishing Booksellers, and also Hatagaya's Commune Gallery. Each of these zine sellers offers their uniquely curated collection of zines to cater for all types of styles and preferences.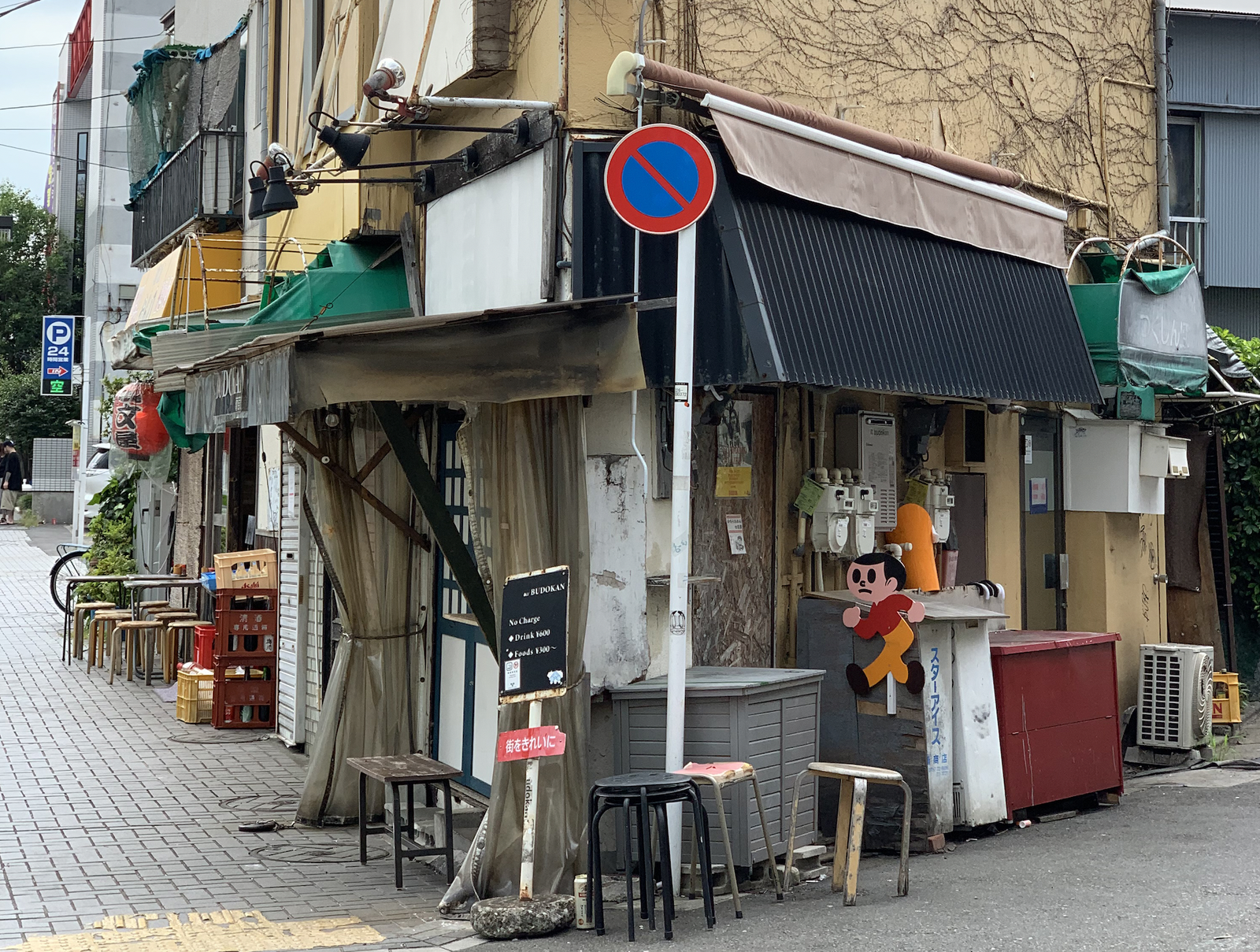 The importance of printed matter has always been of interest to Bizys, who also studied a Master of Fine Arts at the University of New South Wales in Australia, and she adores Tokyo-based Hand Saw Press for its risograph-style printing. "This form of printing," says Bizys, "is a fantastic low-cost way for creatives in Tokyo to create their own zine to share with the rest of the city." Although this style of printing is like a puzzle, using layers of ink, limited colors and sometimes resulting in imperfect outcomes, it is popular for printing in bulk at a low cost. Oftentimes, these limitations are in fact a design choice, and the limitations can in fact add to the creative process and outcome."
"Back in the day, Vogue Australia was actually printed in Japan!" Bizys recalls, adding "Tokyo has no intention of slowing down as one of the leaders in printed press."
With many of Japan's creatives flocking to Tokyo, Bizys feels there is a special charm to creating in the city. With easy access to inspiration, galleries, museums, bookstores, not to mention stores to purchase the materials required to create zines, Tokyo maintains its position as one of the world's best places to create art and zines alike.
Not only are the backstreets around Bizys' Setagaya City home inspirational to this creator, but she also draws inspiration from all of Tokyo Metropolitan city for the creation of Hello Sandwich Tokyo Guide Zine. Here, she showcases her favorite gems of the city that might have been otherwise hidden away to tourists or travelers. Whether it be a Showa kissaten known only to the locals, a rooftop bar tucked away in bustling Shibuya, or a 100-year-old tofu shop in a local neighborhood, Bizys' Tokyo Zine presents places that only a true local might know. "Tokyo is such an incredible city with so much to offer! I adore sharing my experience of this city with the world!"
Ebony Bizys
Interview and Writing by Metropolis Magazine
Photos courtesy of Ebony Bizys