Discover Hidden Treasures with an Island Trip in Tokyo!
At the southern tip of Tokyo, there are 11 inhabited islands in the Pacific Ocean that are full of character. These islands are called the "Tokyo treasure islands" because of their abundance of natural beauty, gourmet cuisine, activities, and endless fun. Let us introduce you to Tokyo's remote islands and the charms of island hopping.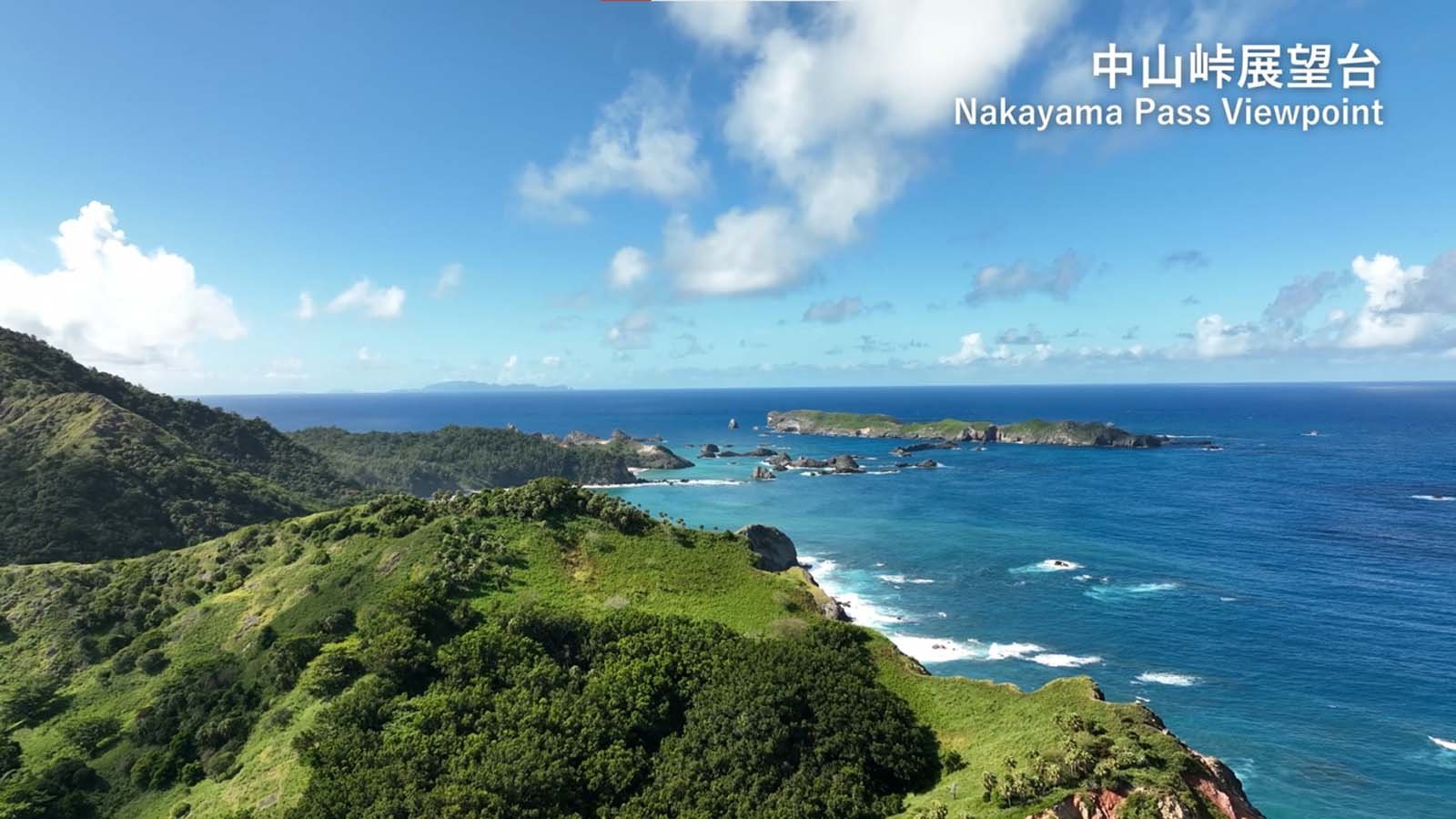 Encounter Animals Even Rarer than Dolphins and Whales
The 11 islands are, from north to south, Oshima, Toshima, Niijima, Shikinejima, Kozushima, Miyakejima, Mikurashima, Hachijojima, Aogashima, Chichijima, and Hahajima. Each island boasts its own unique nature, climate, history, and culture.
For example, Chichijima, located 1,000 kilometers from central Tokyo, has a subtropical climate and has nurtured a unique ecosystem. Not only is it home to rare plants and animals, such as the fantastic bioluminescent mushroom Green Pepe, the uniquely evolved Bonin flying fox, and the Japanese wood pigeon, which is designated as a natural treasure of Japan, but you may also encounter sea turtles laying eggs while you walk along the coast.
Another one of the island's attractions is its wide variety of agricultural products such as Ogasawara passion fruit, island lemons, cacao, and the first-ever coffee beans to be successfully grown in Japan. We suggest trying the island coffee made with locally grown coffee beans as well as the island cocktails made with Ogasawara passion fruit liqueur.
The Bonin blue waters offer spectacular diving sites. Many creatures that are unique to the island have been spotted, including sand tiger sharks and whale sharks. Whale and dolphin watching is also available year-round. "From January to April, we have a 100% whale encounter rate," says Ogasawara nature guide Takezawa Hirotaka, with pride. Despite the fact that the only means of transportation to and from the island is a regular weekly boat service, which takes about 24 hours one way from Takeshiba Pier in Minato City, Tokyo, the island is truly full of many hidden treasures, which explains why "there are so many repeat visitors," adds Takezawa.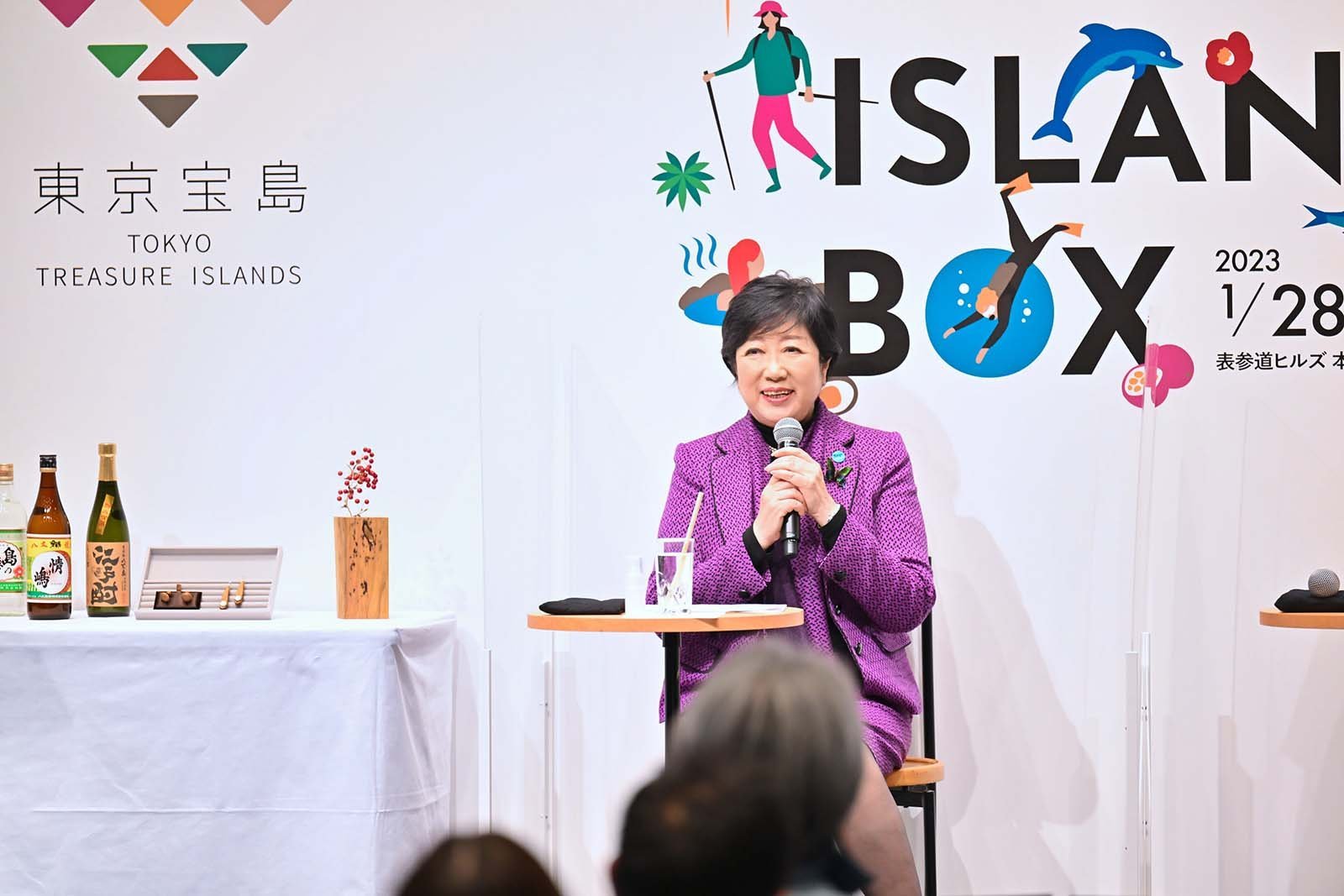 Everywhere is a Stunning Sunset Spot
Of the 11 islands, Hachijojima is the only one that can be visited by a direct flight from Haneda Airport, which takes 55 minutes. "As soon as you get off the plane, you can feel the density of the air," says Tamai Yukiko, a nature yoga therapist and resident of Hachijojima. It is an island full of vitality, covered with rich virgin forests.
There are also observatories located throughout the island. The 400-meter-high Noboryotoge Observatory, selected as one of the "100 Views of New Tokyo," offers a magnificent view of Mt. Hachijo-Fuji, Hachijo-kojima floating in the sea, and on clear days, the islands of Mikurashima and Miyakejima. The sunrise and sunset views are truly breathtaking. You can also enjoy overwhelming views of the islands from different angles at the Nako Observatory, the Osaka Tunnel Observatory, and the Hachijo Kojima Observatory.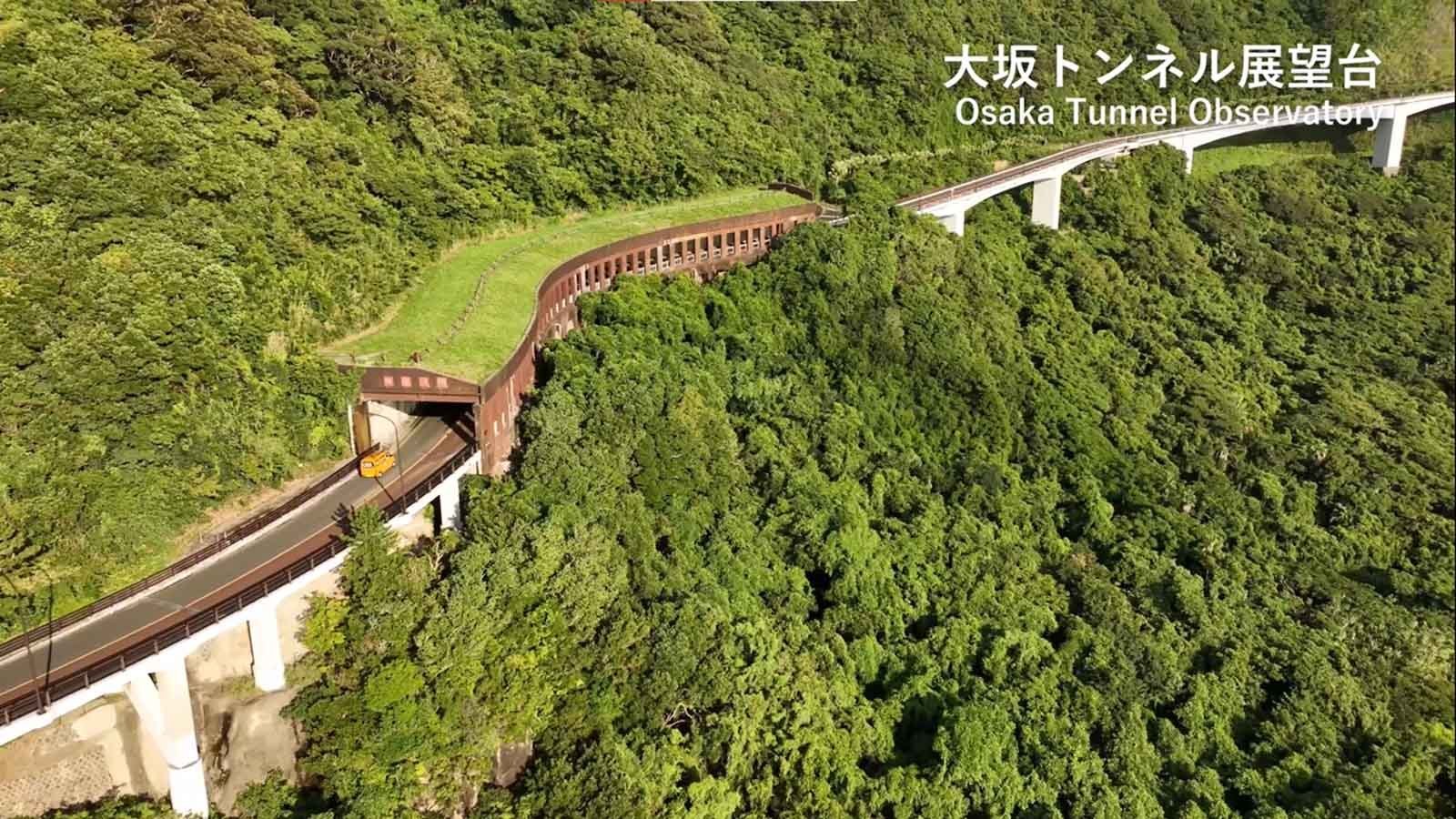 Enjoy Whale Watching While Relaxing in a Hot Spring
Hachijojima also offers a variety of other tours including sites such as the rugged basalt rock formations of Nambara Senjojiki, the Miharashi-no-yu hot spring, where you can enjoy whale watching while bathing, and Hego Forest Tour (reservation required), which is filled with a wide variety of ferns. Visitors are sure to feel refreshed and forget the hustle and bustle of the city as they come in contact with the vast and beautiful nature of the island.
Enjoy Various Island Sake and Specialties at Home Before Planning Your Trip
If you are not ready to travel just yet, we recommend tasting the local island sake. Many island liquors are available at the Tokyo Islands' antenna shops or on the Internet, such as "Gojinka," a barley shochu from Oshima, "Sakuyuri," made from lily roots from Toshima, and "Passion Liqueur," made from passion fruit from Chichijima.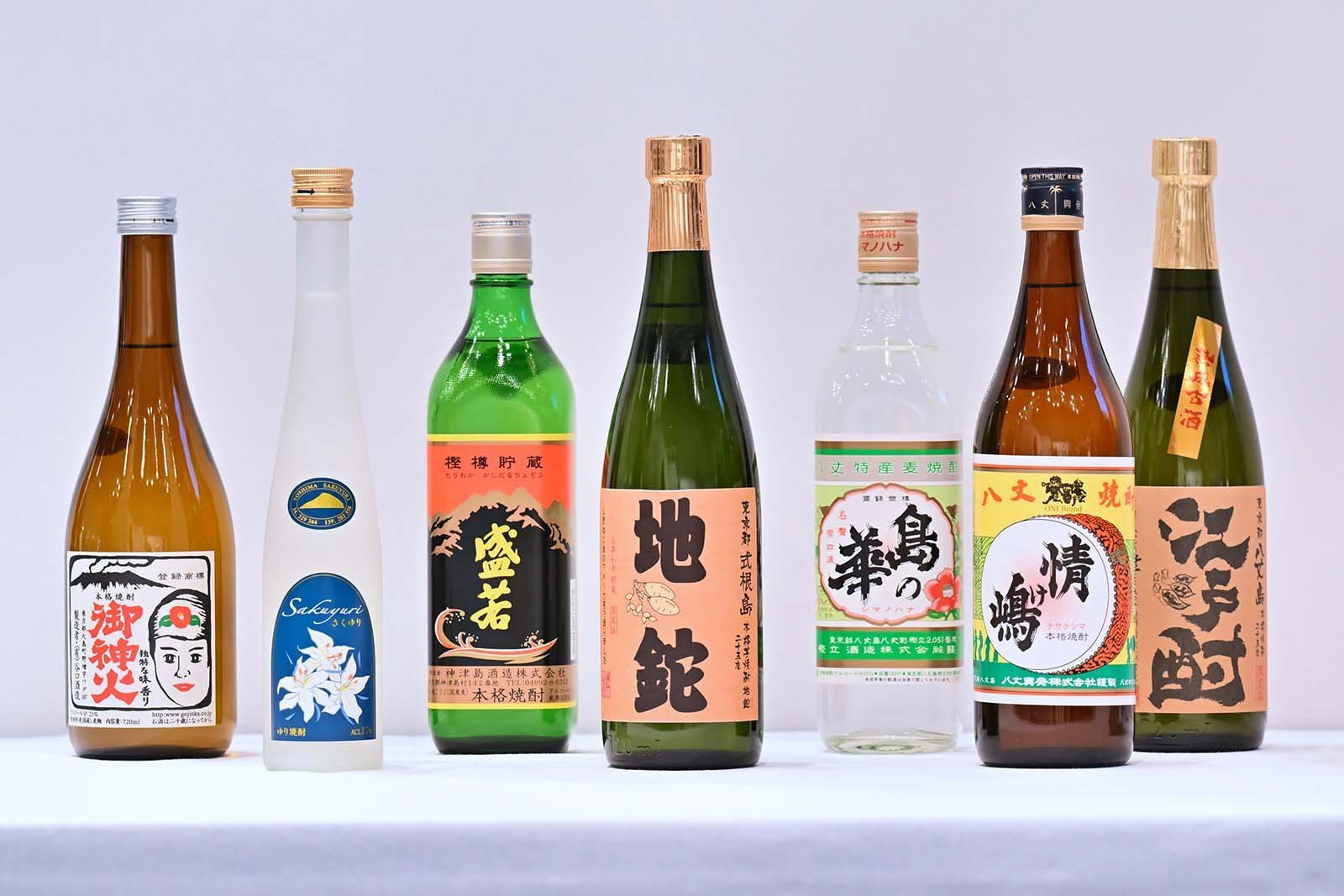 There are many other local specialties, called shimamono, or "island goods," that can be purchased on the islands. One of the most popular among women is the "Kamiyotsubaki," a hair- and skin-care product made from 100% plant-derived organic oil (oil extracted only from the ripe seeds of Toshima Camellia Japonica trees). The "island goods" that make it easy to enjoy the island atmosphere include octagonal chopsticks made of boxwood from Mikurashima—the very same used to make the horizontal combs that women would adorn their hair with during the Edo period (1603-1867).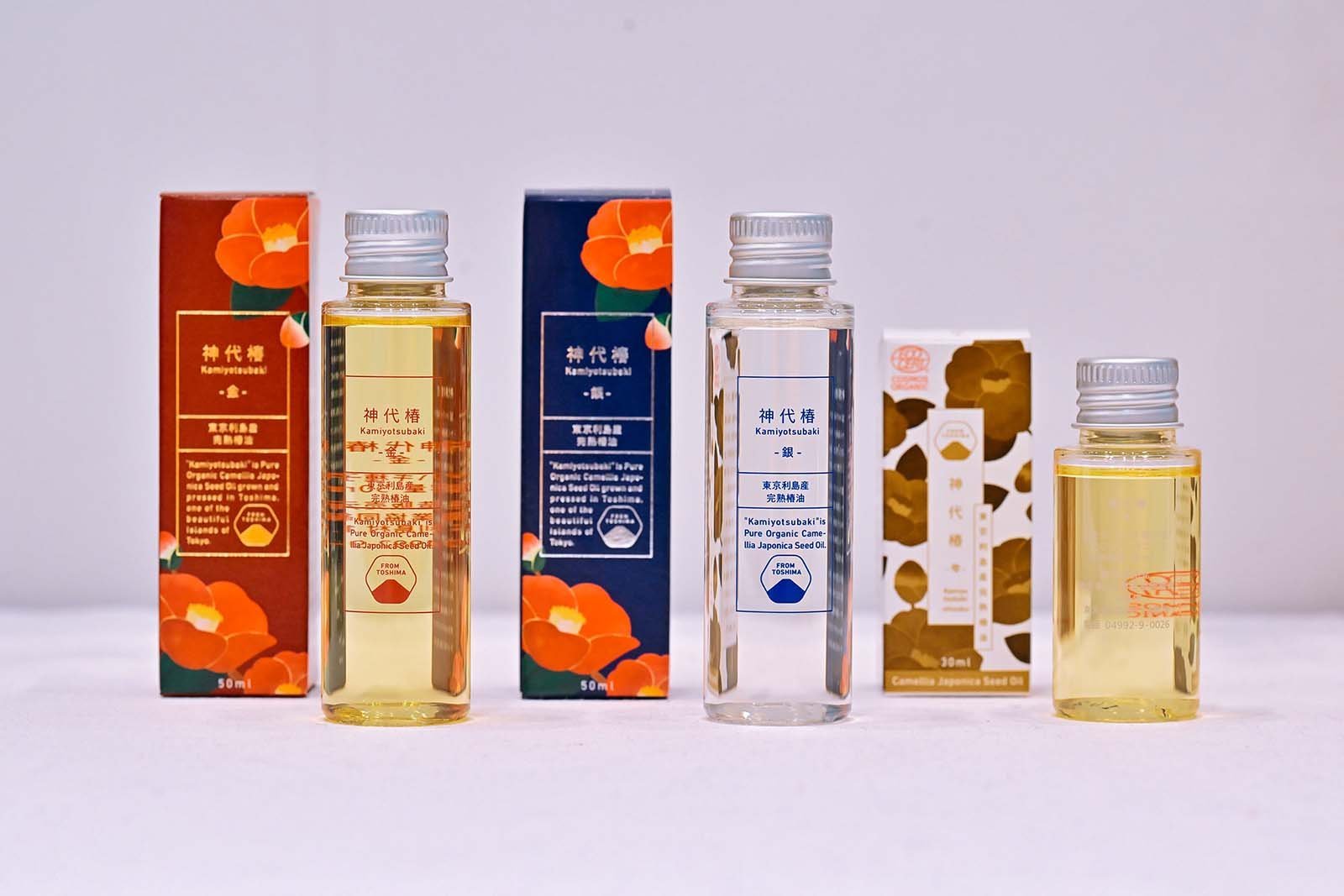 Tokyo's remote islands offer rich nature, clear blue seas, star-filled skies, and a tranquil atmosphere that one would not expect to find close to a metropolitan area. We highly recommend you learn more about the unique features of the 11 islands and visit the one that best suits your taste and purpose over a weekend or holidays!
Interview and writing by Imaizumi Aiko
Photos by Tonomura Seiji
Translation by Amitt