Sports Facilities for Water Activities Make a Comeback in Central Tokyo!
The Canoe Slalom Centre and Sea Forest Waterway from the Tokyo 2020 Games have reopened to the public. They are returning with a splash as a place for water activities in the urban jungle.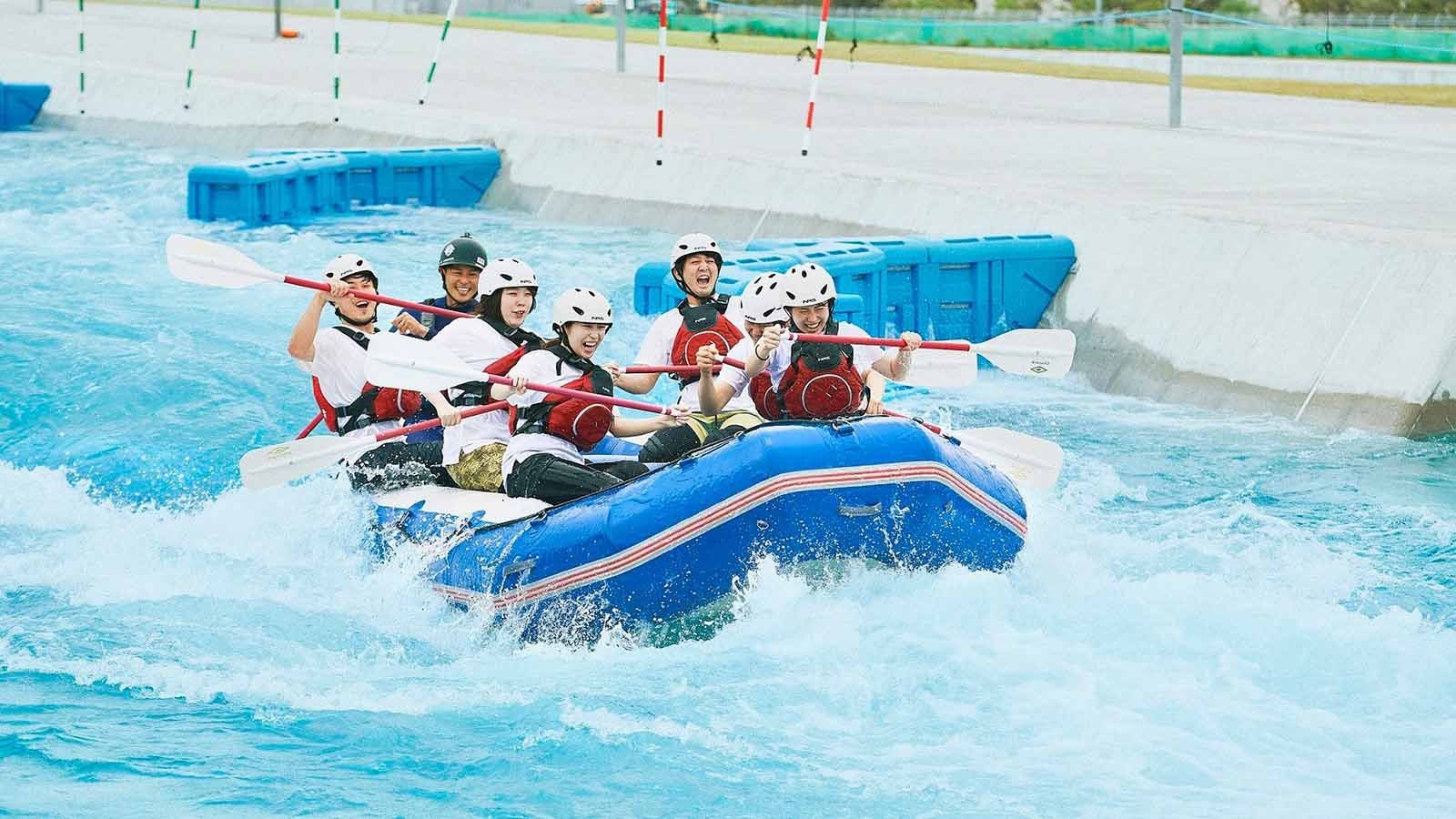 The Only Rafting Centre in Central Tokyo
The Canoe Slalom Centre is Japan's first facility with an artificial canoe slalom course. The competition course spans 200 meters with a 4.5-meter drop, offering visitors the chance to tackle the rapids on a canoe or inflatable raft. In the slower-paced warm-up course and finish pool (pool with still water), visitors can participate in activities like canoeing and water zorbing across the surface.
Of all the activities offered, rafting proved to be the most in-demand last summer. "It was a big hit with families," says Yoshida Taku, the Canoe Slalom Centre manager. Canoes can be rented. The Centre plans to offer beginner canoeing classes to teach the basics of paddling.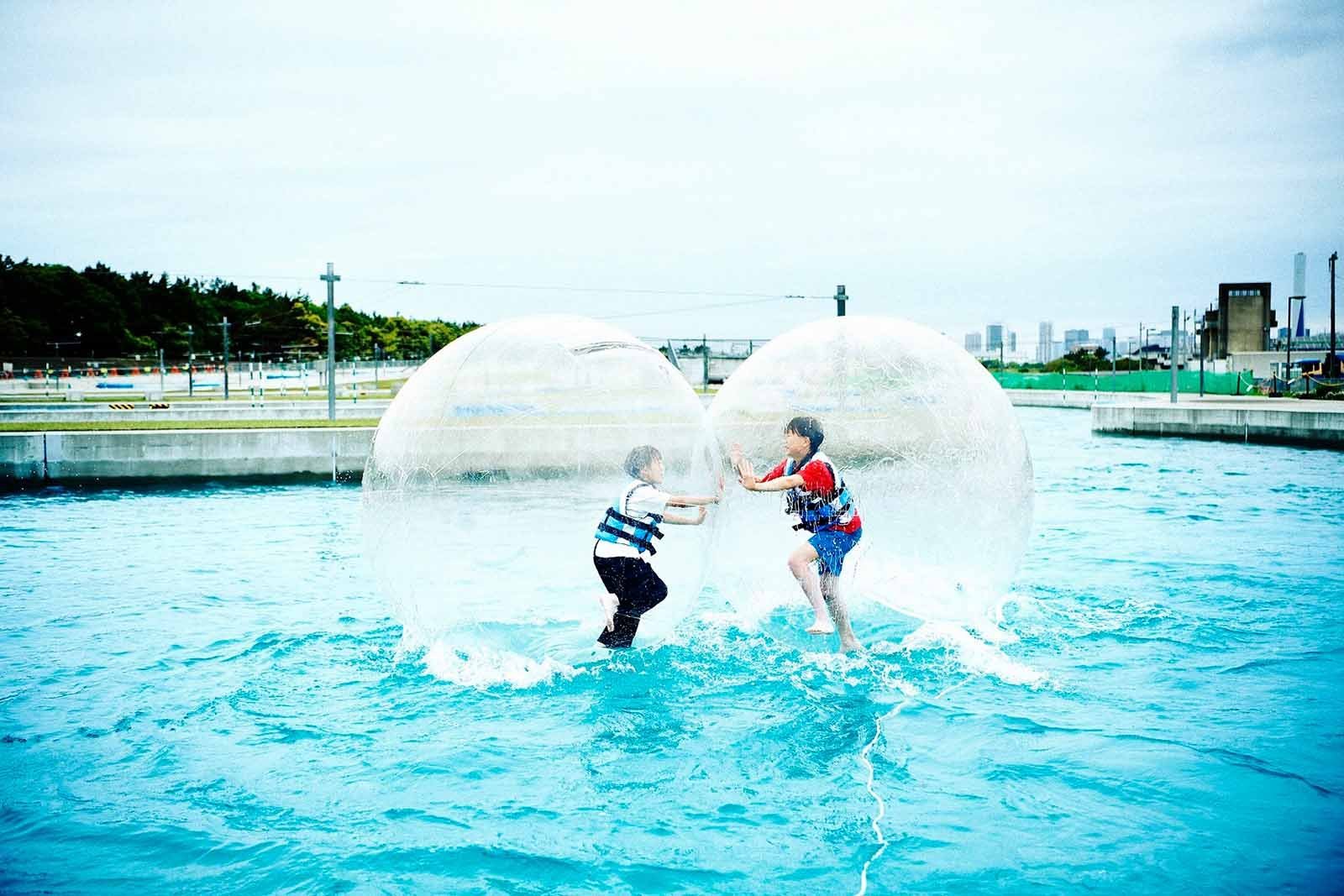 Have an Extraordinary Water Experience, Casually and Safely!
One of the highlights of the Canoe Slalom Centre is its maintained water quality, providing a secure environment for canoeing. In addition, there are lifeguards stationed for emergencies, as well as changing rooms. The Centre is also about a 12-minute walk from Kasai-Rinkai Park Station and the train journey time between Tokyo station and Kasai-Rinkai Park is around a 14-minute, making a visit an easy one-day activity in the heart of the city. Yoshida says, "On a clear day, you can sometimes see Tokyo Tower and Mt. Fuji."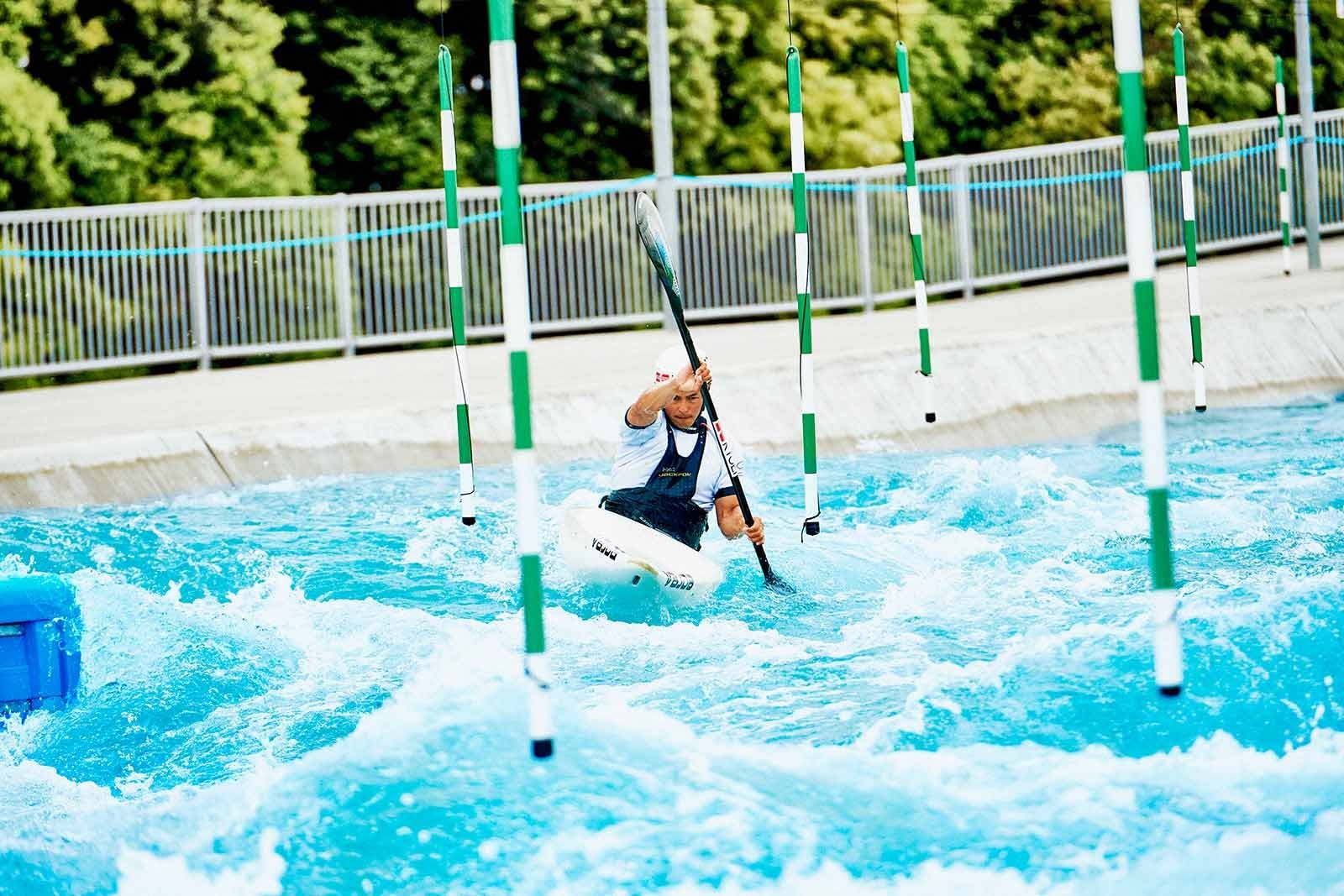 The Centre is also used for training for canoe slalom competitions, with many athletes using it to hone their skills on weekdays. The Asian Championships will be held here in October 2023. Excitement is building among the event's many fans as they await the opportunity to watch the intense competition up close.
Why is Dragon Boating Popular with Adults?
The Sea Forest Waterway, located in Tokyo Bay, boasts a 200-meter-wide and 2,000-meter-long water course that also offers a range of activities to the public. Not only are boats and canoes available for rent, but owners of boats and canoes can also use their own on the course. Here, many people enjoy activities such as SUP (Stand-Up Paddleboarding), where they stand on a board and paddle through the water, or dragon boating, where ten or more rowers paddle in unison to the caller's beat of a drum as they compete with other boats for speed. The course is protected from the ocean by a sluice gate, ensuring calm waters and providing a comfortable environment for beginners.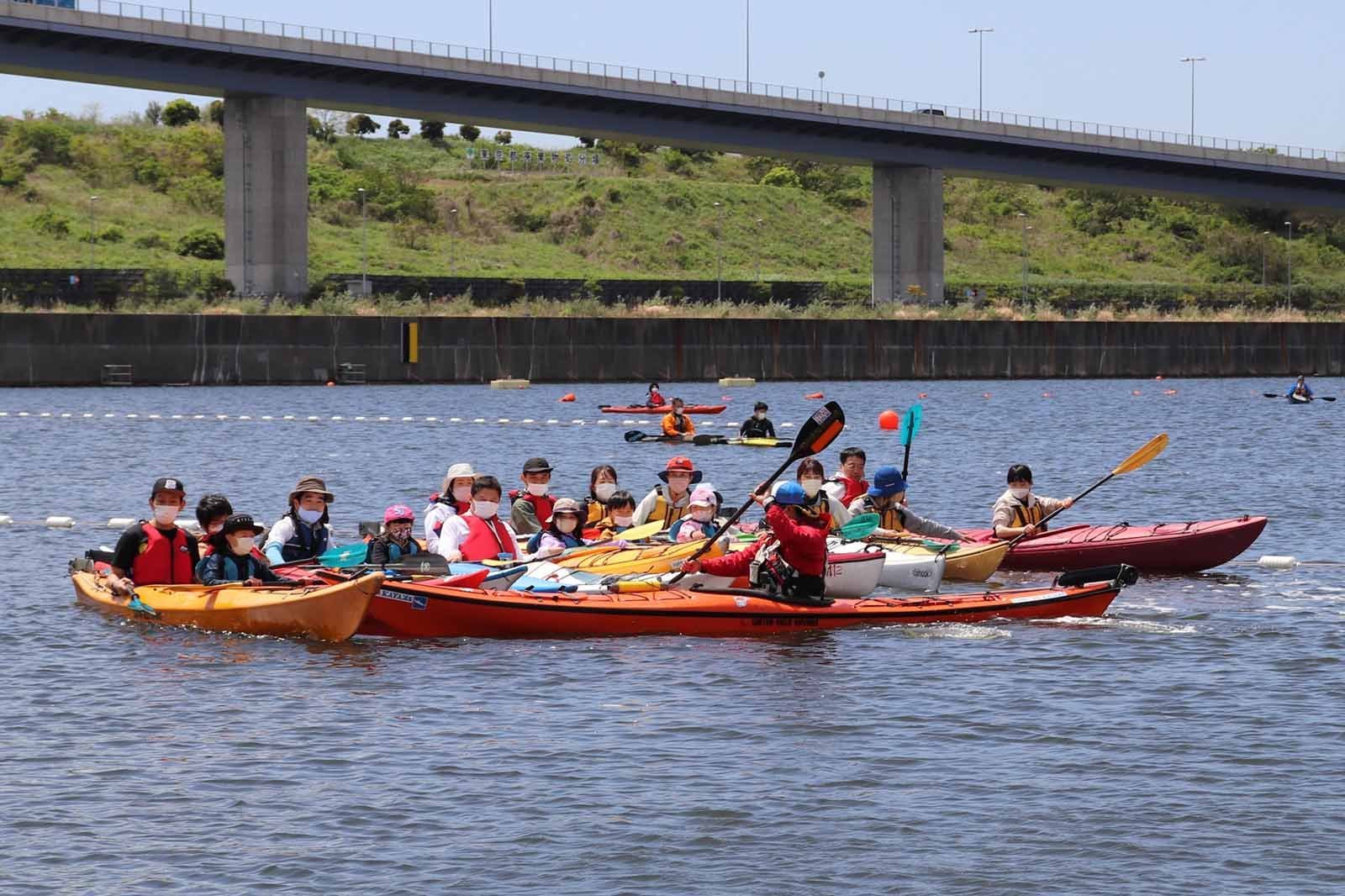 The Sea Forest Waterway manager expresses his thoughts on dragon boating, saying "I observe a growing trend in its popularity." While this water activity is not yet widely recognized, "It's a sport that can be enjoyed by individuals of all ages and genders, and many become addicted to it just as they did with club activities during their school years. On days when they cannot come here, some of them work on muscle training. I think its popularity stems from the feeling of unity you get with fellow paddlers as you paddle away to the drum beat."
Although an increasing number of people are forming their own teams, the experience session held at the Sea Forest Waterway is also open to individual participation.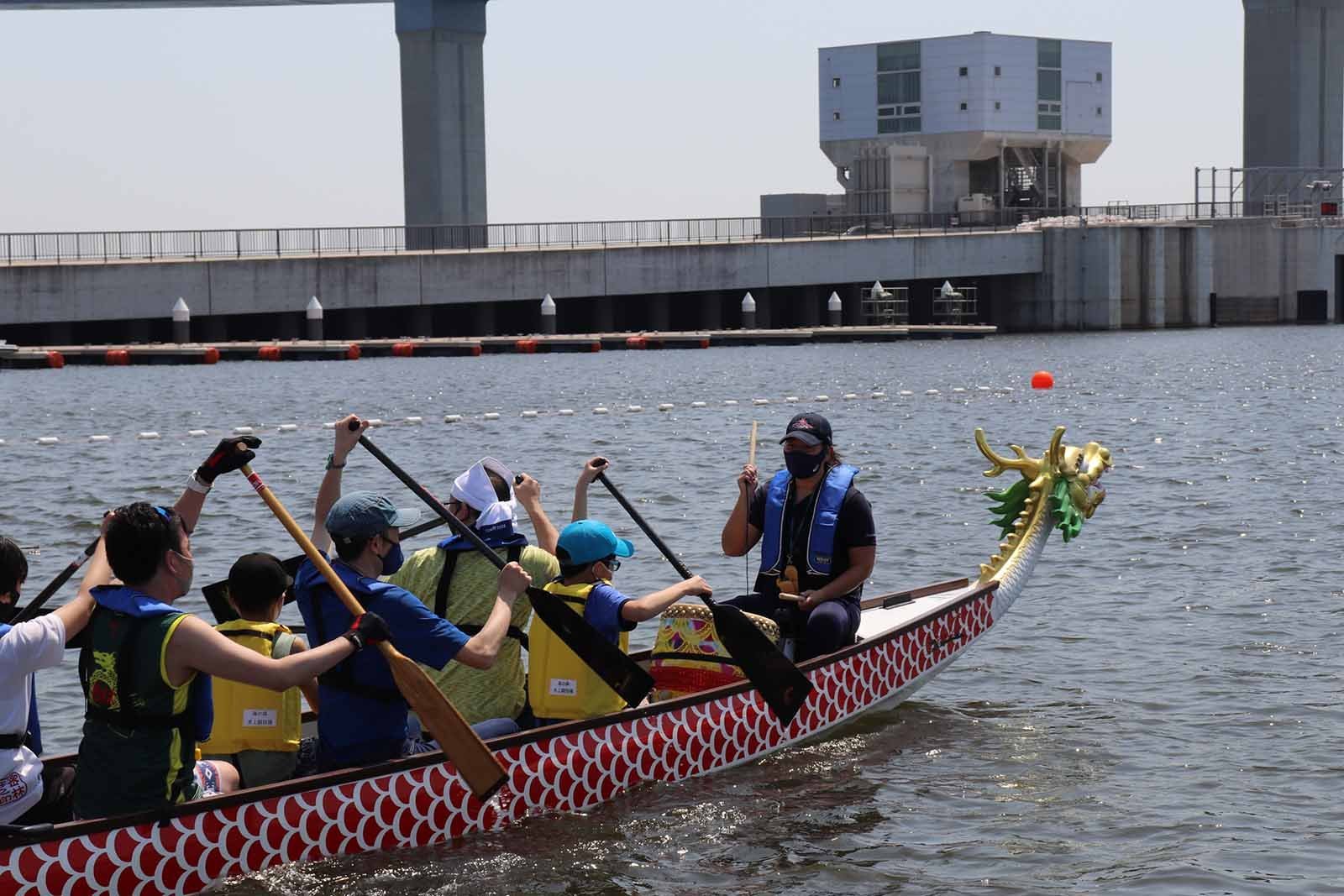 The Nordic walking and seaside yoga classes are also well received, offering the chance for participants to relax by exercising in the spacious grounds while appreciating the ocean view.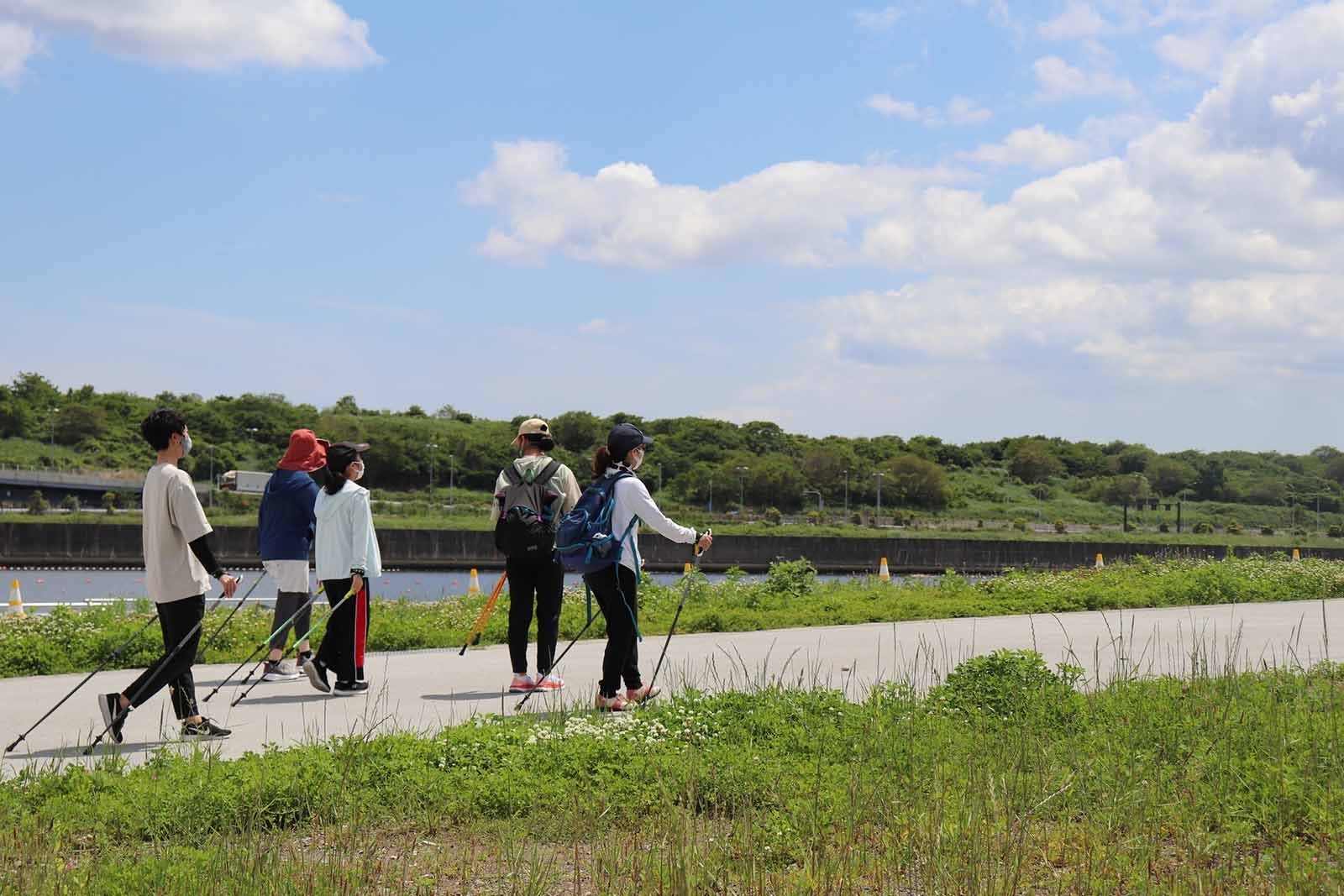 In addition, Yumenoshima Park Archery Field and Oi Hockey Stadium, two venues also used during the Tokyo 2020 Games, likewise host classes and events for the public, while Ariake Arena has been hosting concerts by domestic and international artists. The Tokyo Aquatics Centre is also scheduled to reopen around April 2023. Please check the official websites for information on dates, how to participate, and prices for the various events.