Breathing New Life into Yukata with Classic Patterns, Using Novel Colors and Materials
Classic yukata used to be made from white cloth dyed indigo or navy blue. Over time, the colors and patterns have grown in variety and other than for summer events, it is now common for them to be worn in various situations, including in everyday life. Since its establishment in the Meiji period, Marukyu Shouten has been a wholesaler that mainly offers yukata and cloths that become part of people's daily lives. It focuses on products made with a uniquely Japanese stencil dyeing technique called "chusen" and in recent years, has been proactively creating products that convey the many charms of chusen by restoring old designs and devising new patterns.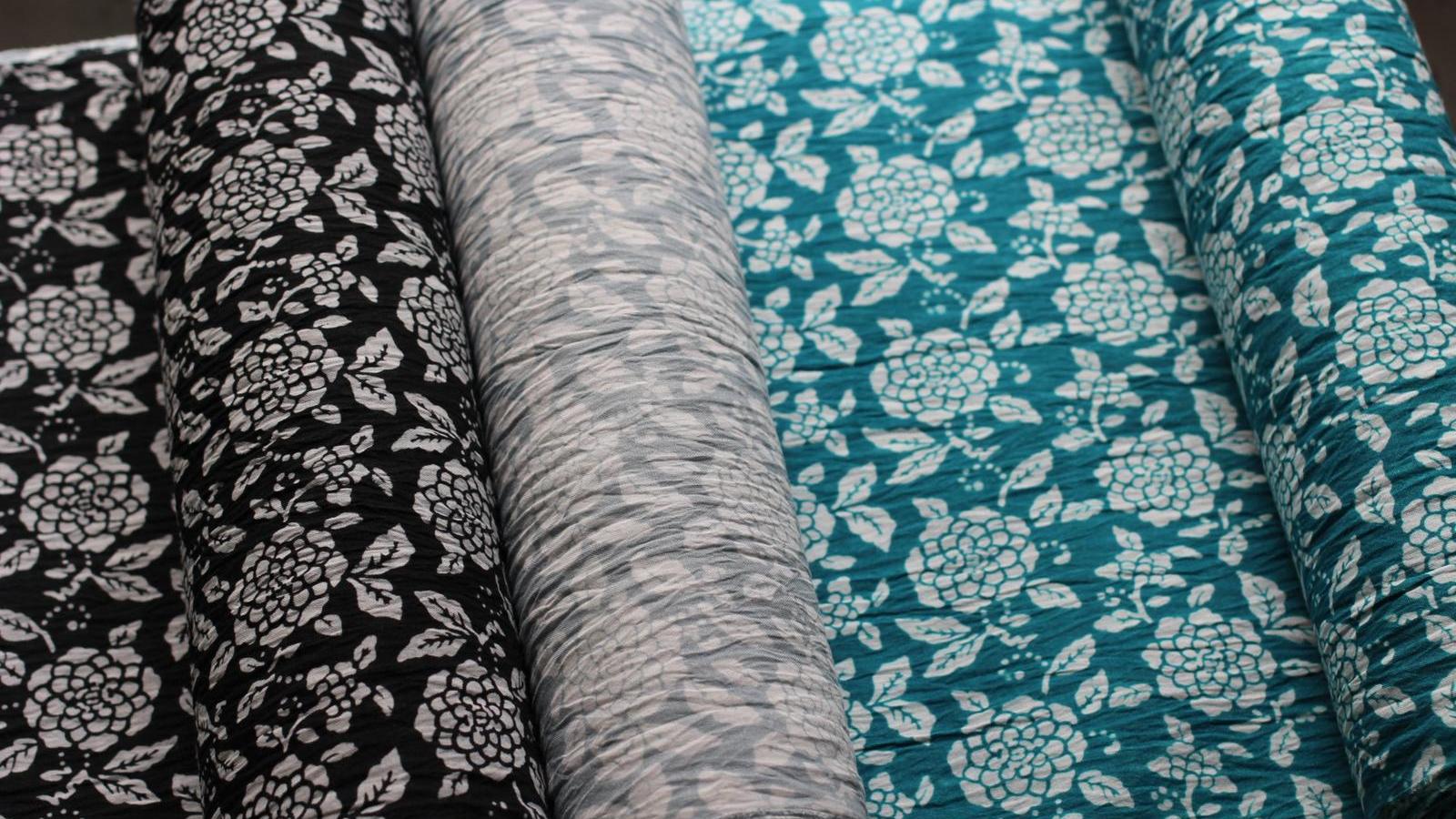 "Every year, we release about 30 yukata patterns. Generally, we do not create classic pieces but deliver fabrics incorporating the needs of the period," says fifth-generation owner Ms. Misako Saito. One of this year's new creations is a cotton-linen blended fabric with a pattern called "horizontal peonies." Usually, 100% cotton fabric is used, but taking into account the recent popularity of linen, this is the wholesaler's third year creating a series that makes use of "Shinnosuke-Joufu" weaved by artisans from Shiga.
"It is a fabric that is very comfortable to wear as it is soft to the touch and has the suppleness of linen. It is 55% linen and, while in the chosen process it shrinks easily and is difficult to handle, this year we had chusen-maker Mr. Takashi Sekizawa meticulously create a beautifully delicate peony pattern."
The pattern is available in three colors: India ink; silver; and peacock. Each color is chic and is coupled with the supple texture of the fabric; one can enjoy pulling off the look of a mature lady afforded by the yukata even when it is not midsummer. In recent years, Japan's climate has been getting hotter due to global warming and apparently, customers have been increasingly requesting yukata from as early as mid-May and as late as the start of September. Many of the new creations are subdued fabrics that are also appropriate for use in kimono-making, without giving the impression of being a yukata fabric.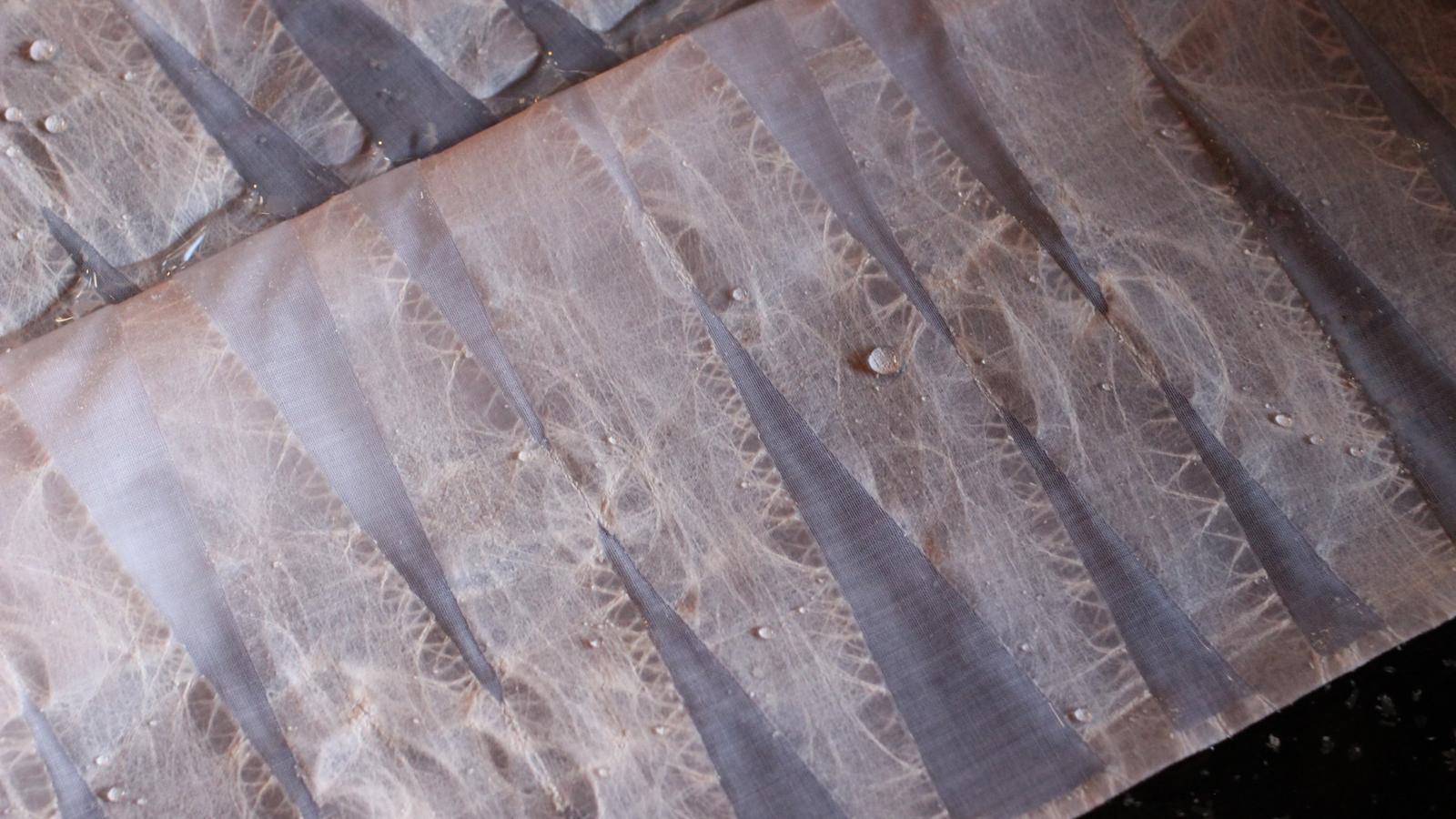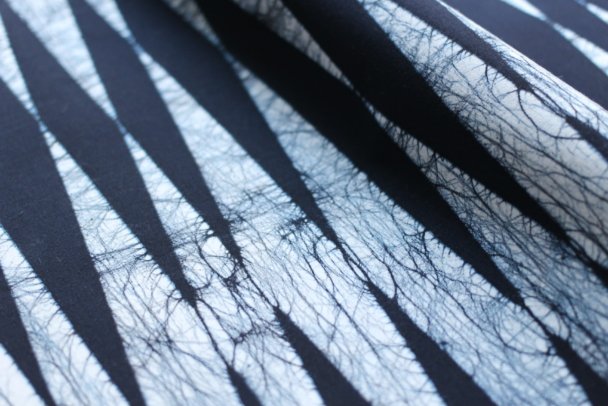 The "roketsu yukata", which is being released for the first time in several years, has a delicate and profound expression brought about by the cracks of the wax used for resisting the dye. "May umbrella", which was inspired by the style of the artist Settai Komura, is a fabric created by overlaying an umbrella-chain pattern with a striped pattern to exude the essence of Edo.
"When people tell me that they can enjoy the classic patterns in the form of a stylish yukata, that makes me happier than anything. I hope to continue to propose various new creations, including yukata, so that more people will know about the charms of chusen."