Developing Human Resources for "Zero Sports Fatalities"
A project to develop sports first responders (SFRs) in Tokyo was initiated during the Tokyo 2020 Games. Who are SFRs, and why are they vital for a safe sporting environment?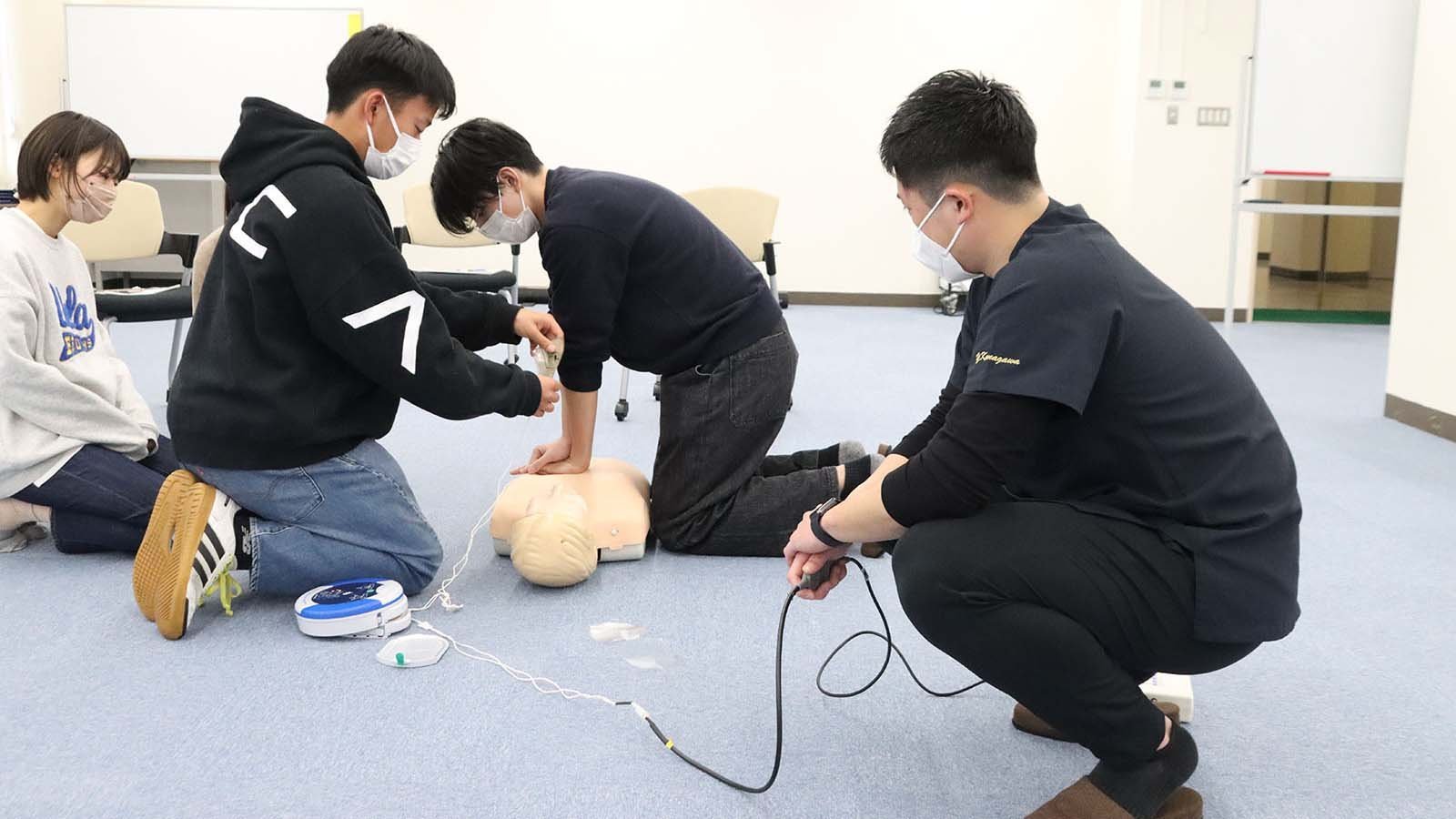 SFRs who Supported the Tokyo 2020 Games as Volunteers
First responders refer to those who provide first aid in the event of a sudden illness or accident in the course of their duties, including members of the Self-Defense Forces, police officers, caregivers, station staff and school staff. Especially, first responders who deal with sudden illness or injury during sports are called sports first responders (SFRs).
These SFRs were among the volunteers who provided on-site support at the Olympic and Paralympic Games Tokyo 2020. As the number of doctors or nurses who were scheduled to be sent to the Tokyo 2020 Games was reduced due to the COVID-19 pandemic, the presence of SFRs, who stood by at each stadium and responded quickly in the event of injury or sudden illness, was increased. In 2022, an initiative to apply these achievements to future sporting events was undertaken as a joint project of the Tokyo Metropolitan Government, Kokushikan University and Chuo University. The SFR development project aims to provide a safe and secure sporting environment with the goal of achieving zero sports fatalities.
Tanaka Hideharu, a professor at Kokushikan University's Department of Sport and Medical Science in the Faculty of Physical Education, says, "SFRs provide initial response and first aid in the event of injury or sudden illness before handing over to a physician, nurse, or emergency medical team. The response at this time greatly determines the lifesaving rate, so they are indispensable in creating a safe and secure sporting environment."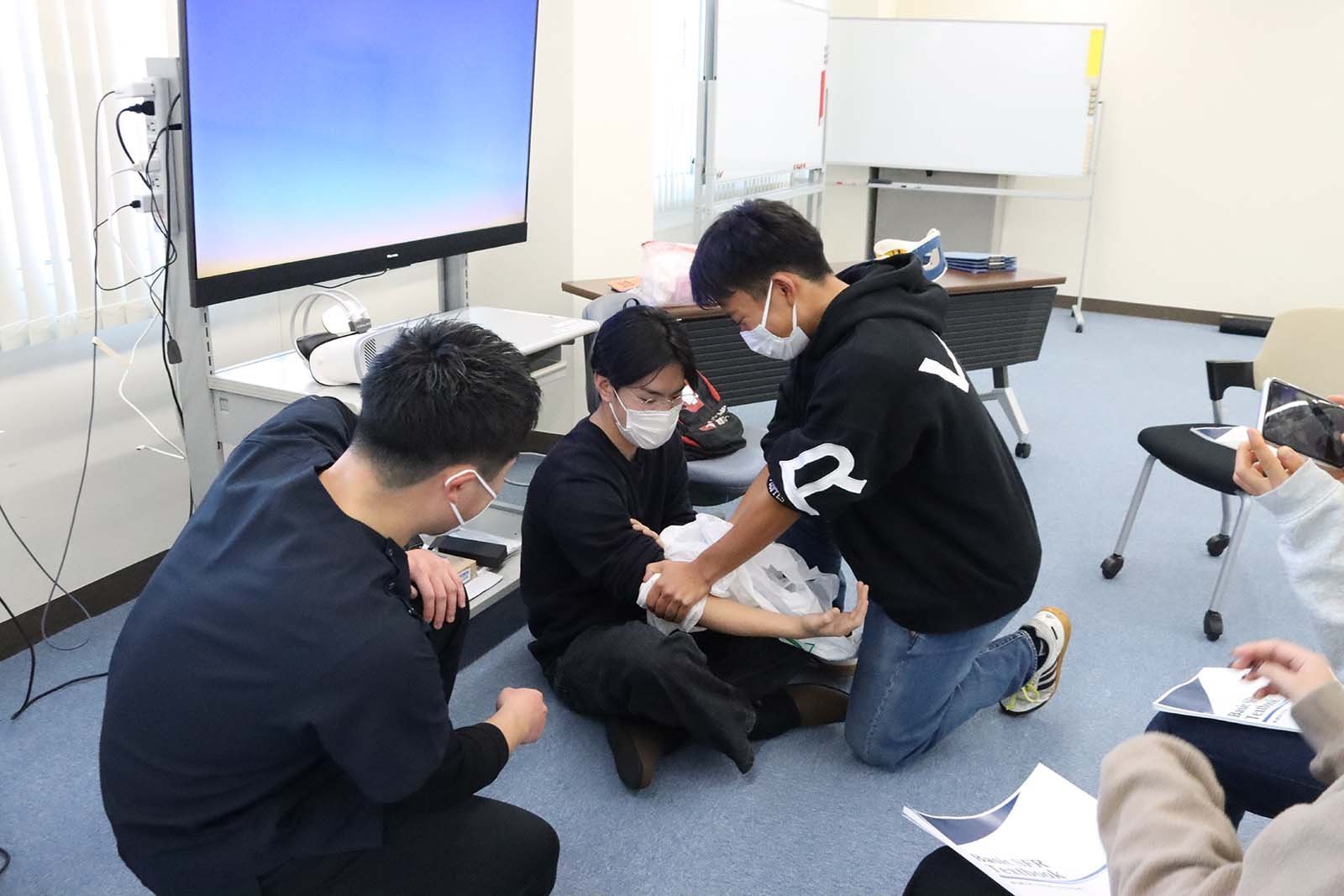 Practical Learning through VR-based Programs
Head and neck injuries, cardiac arrest, and heat stroke are three of the most urgent types of injuries and sudden illnesses on the sports field. Concussions and neck injuries are common in contact sports such as judo, wrestling, and rugby, as well as in gymnastics and diving. Cardiac arrest is more common in endurance sports such as marathons, and heat stroke is more common in sports played under the scorching sun such as soccer and can occur not only among athletes but also among spectators.
Sone Etsuko of Kokushikan University's Research Institute of Disaster Management and Emergency Medical System, who was present at the Tokyo 2020 Games as an SFR for the canoeing and the rowing competitions says, "I was in in charge of providing first aid to athletes who suffered from heat stroke." Expanding on this, Tanaka explains: "There are lives that can certainly be saved by the presence of SFRs on the sports field. We dealt with many of the athletes at the Tokyo 2020 Games, and in the case of heat stroke, had to cool them down immediately on site, while chest compressions and an AED were effective in the event of cardiac arrest."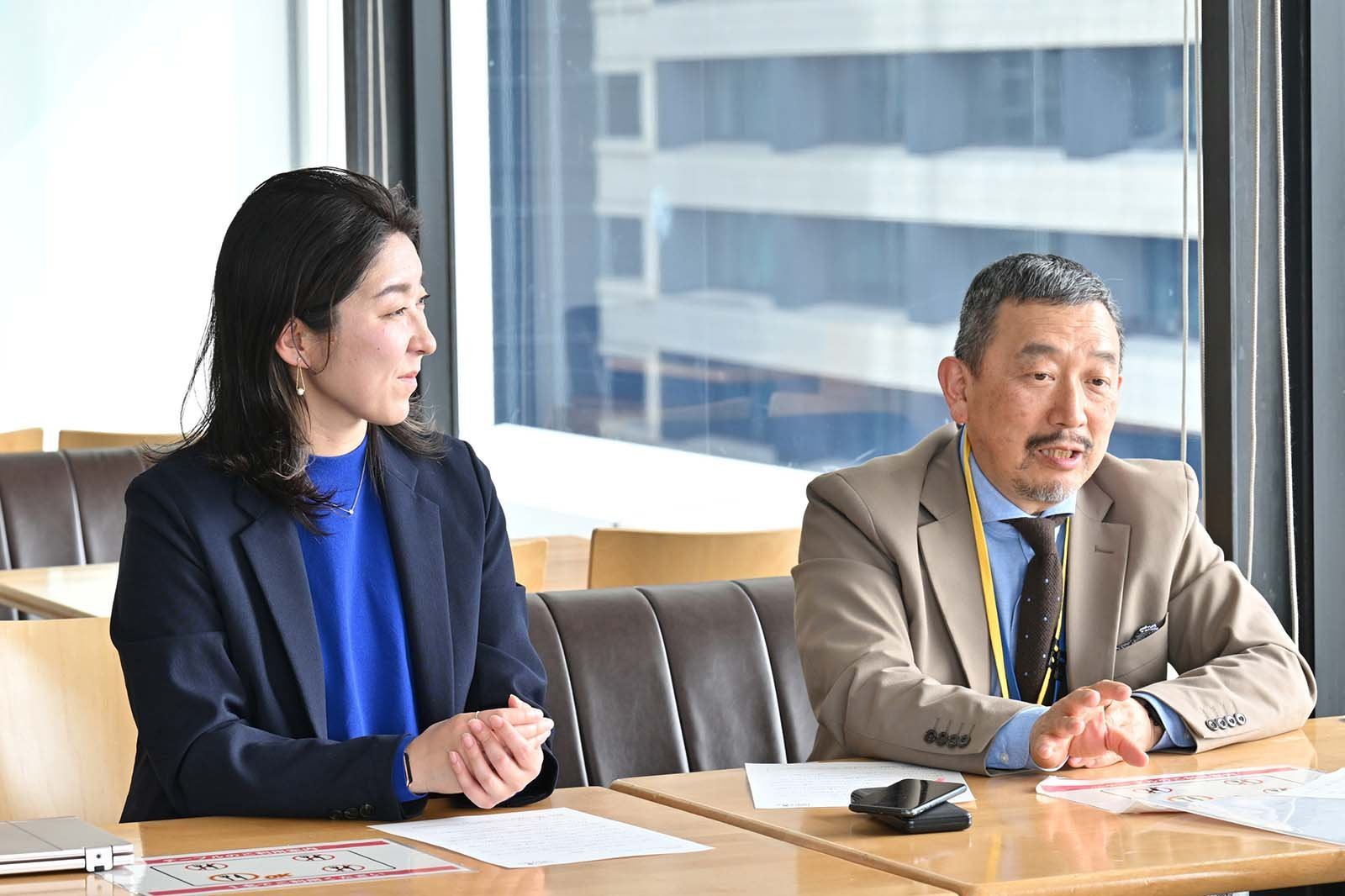 Workshops held in January and February 2023 focused on practical exercises based on knowledge that had been gained previously through e-learning. In addition to cardiopulmonary resuscitation (CPR), the program included first aid for bleeds, sprains, fractures, and other traumatic injuries. "We created a VR presentation based on past case studies and incorporated it into the workshop in order to make it more practical, and the response was very positive," says Sone.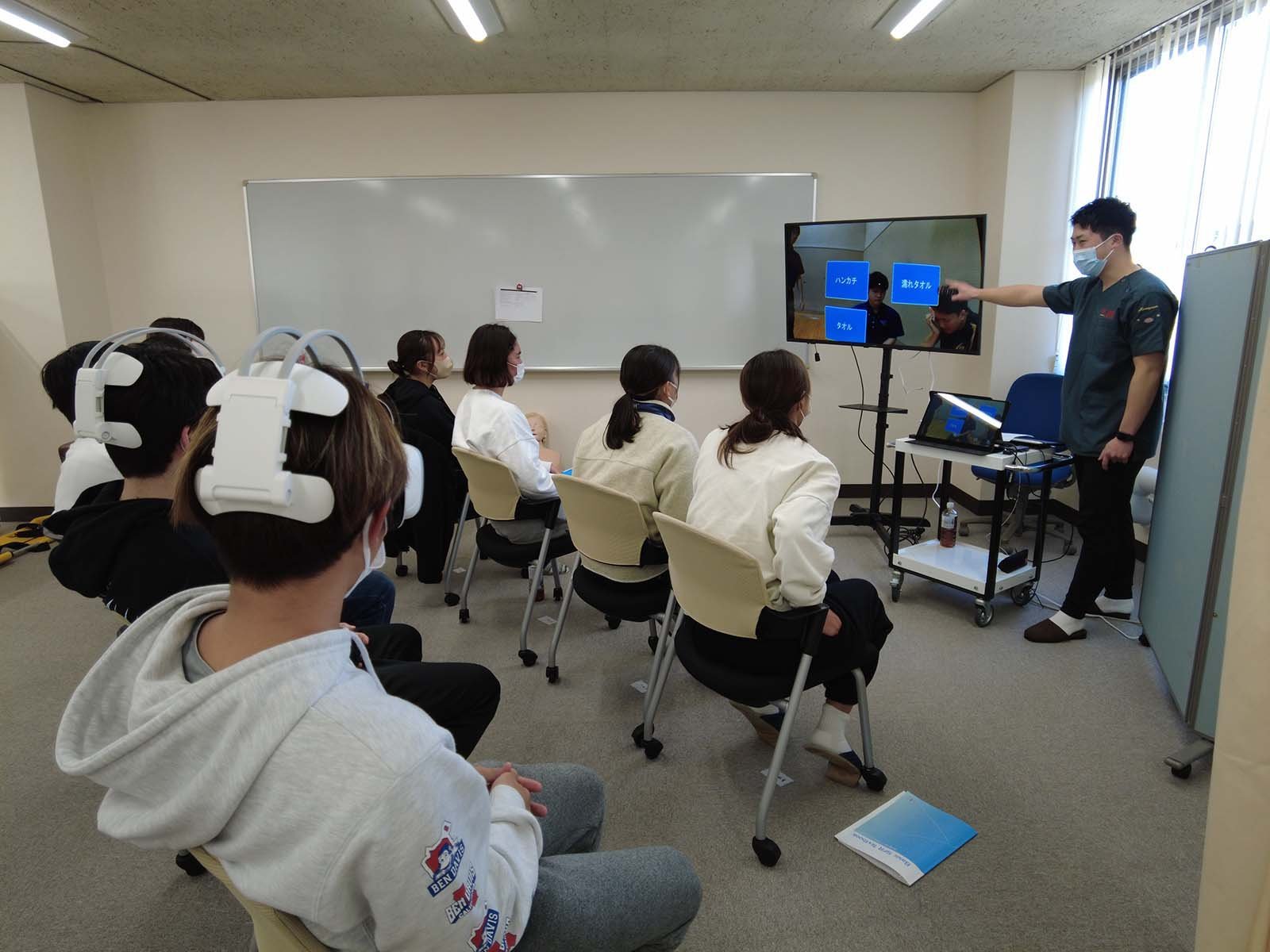 Creating a Safer and More Secure Sports Environment
Kokushikan University intends to continue developing SFRs and increasing their presence in the field of sports. "If trainers, managers, physical education teachers, and others who work in sports are able to perform lifesaving and first aid activities, the environment surrounding sports will continue to improve. In the future, it will also be necessary to create horizontal connections among the various athletic organizations," says Tanaka. "If we can incorporate more practical programs into high school classes, I think the knowledge and skills possessed by SFRs will spread to the younger generation," added Sone.
This is just one of the initiatives aiming to enhance the value of sports in Tokyo, which is scheduled to host a number of international sporting events, including the Deaflympics in 2025.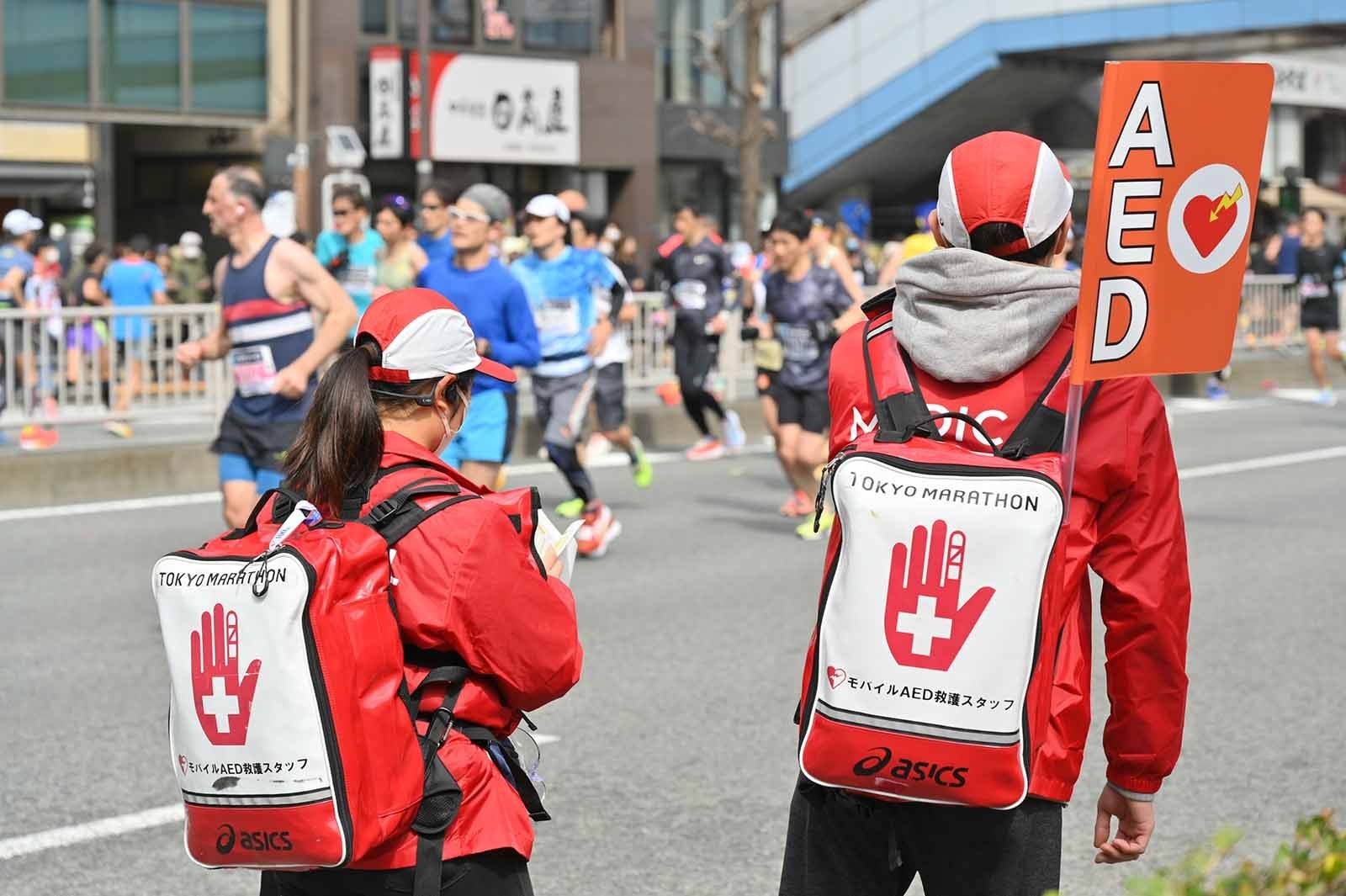 Joint Project between Tokyo Metropolitan Government and Universities
The Office of the Governor for Policy Planning of the Tokyo Metropolitan Government supports joint university research and other activities that contribute to the sustainable development of Tokyo and the promotion of the SDGs. Research results are then returned to the citizens of Tokyo.
https://www.seisakukikaku.metro.tokyo.lg.jp/basic-plan/daigaku/kyodo-jigyo.html
Interview and writing by Imaizumi Aiko
Photos (portraits) by Tonomura Seiji
Translation by Amitt