TOKYO NEO-FARMERS!, a New Coalition of Urban Farmers in Japan's Capital
Farming? In Tokyo? Despite what you might expect, there is a growing number of new farmers who want to practice agriculture in their home city of Tokyo. These farmers have banded together under the new brand, TOKYO NEO-FARMERS!, and are working to develop their production and sales capabilities. They say that more new farmers will help preserve existing "productive green areas"—areas designated by the Japanese government to promote urban agriculture.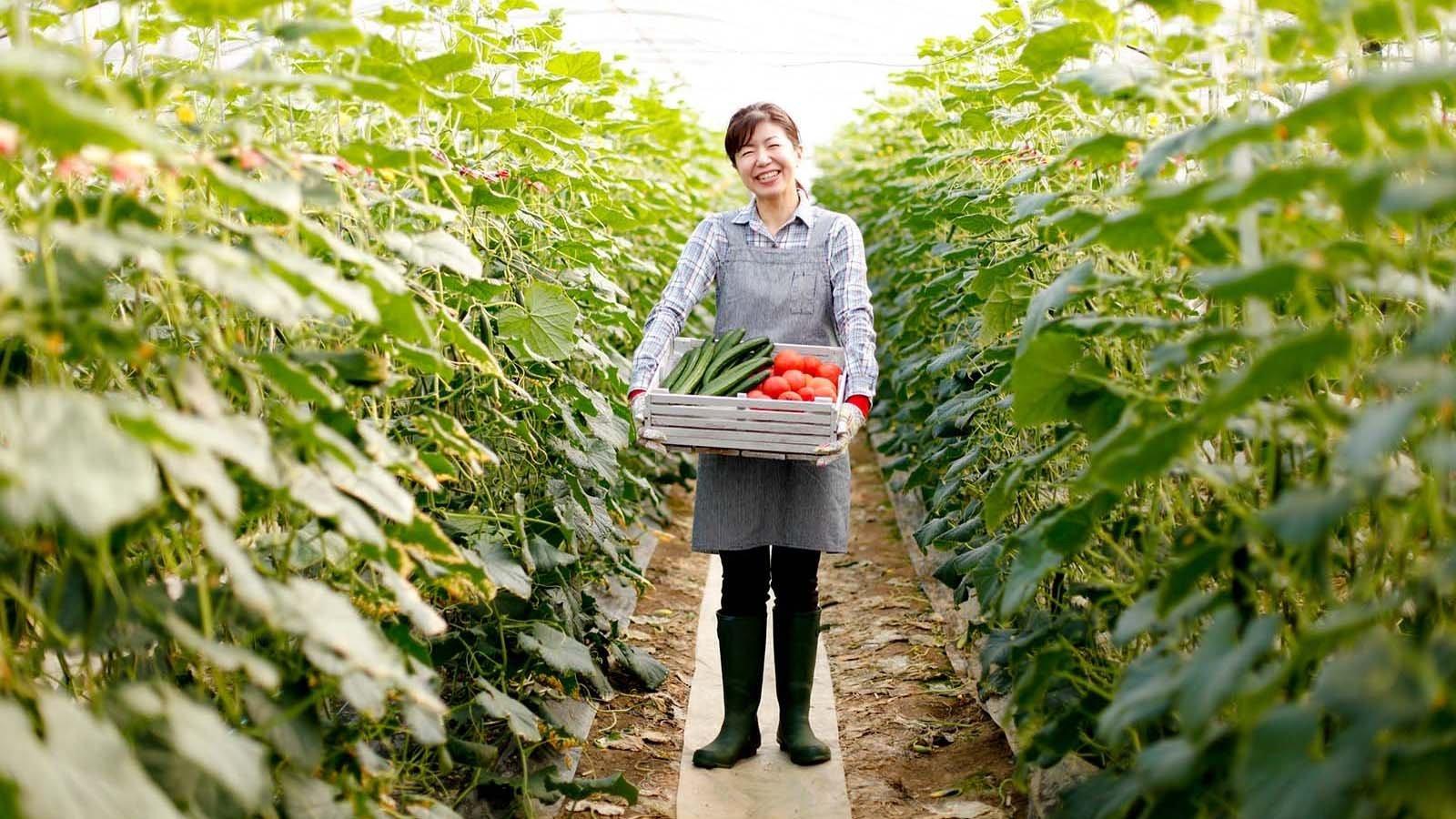 New Farmers Crop Up in Tokyo After 2009
Working in farming in Tokyo had for many years been considered extremely difficult for newcomers to the industry. The high property prices and relatively sparse amounts of farmland compared to other prefectures had made it difficult for would-be farmers to acquire land and turn a profit. Nowadays, however, there is a growing number of young people from Tokyo, in their 20s and 30s, who want to get involved in the industry.
It was 2009 when the first new farming business emerged within the city, in Mizuho Town of Nishitama District, Tokyo—"new," at least in the modern age. Since then, there has been a gradual increase in the number of people who have entered the farming business, or who want to become farmers. Over time, these new farmers began holding monthly meetings in which they share cultivation techniques and sales methods. In 2012, they gave a name to these meetings—TOKYO NEO-FARMERS!—and this name nowadays has become a brand for their crops. The fact that there has been an influx of young new farmers in Tokyo, the metropolitan capital of Japan, has garnered interest overseas as well, with the organization receiving requests for interviews from various countries, including Thailand.
"For a long time, people said that farming was hard work physically, that you couldn't profit from it, and the number of new farmers has been decreasing every year. But with these new young farmers, I feel it's less about profit and more about their love for the farm work itself," says Ryuto Matsuzawa, the founder of TOKYO NEO-FARMERS!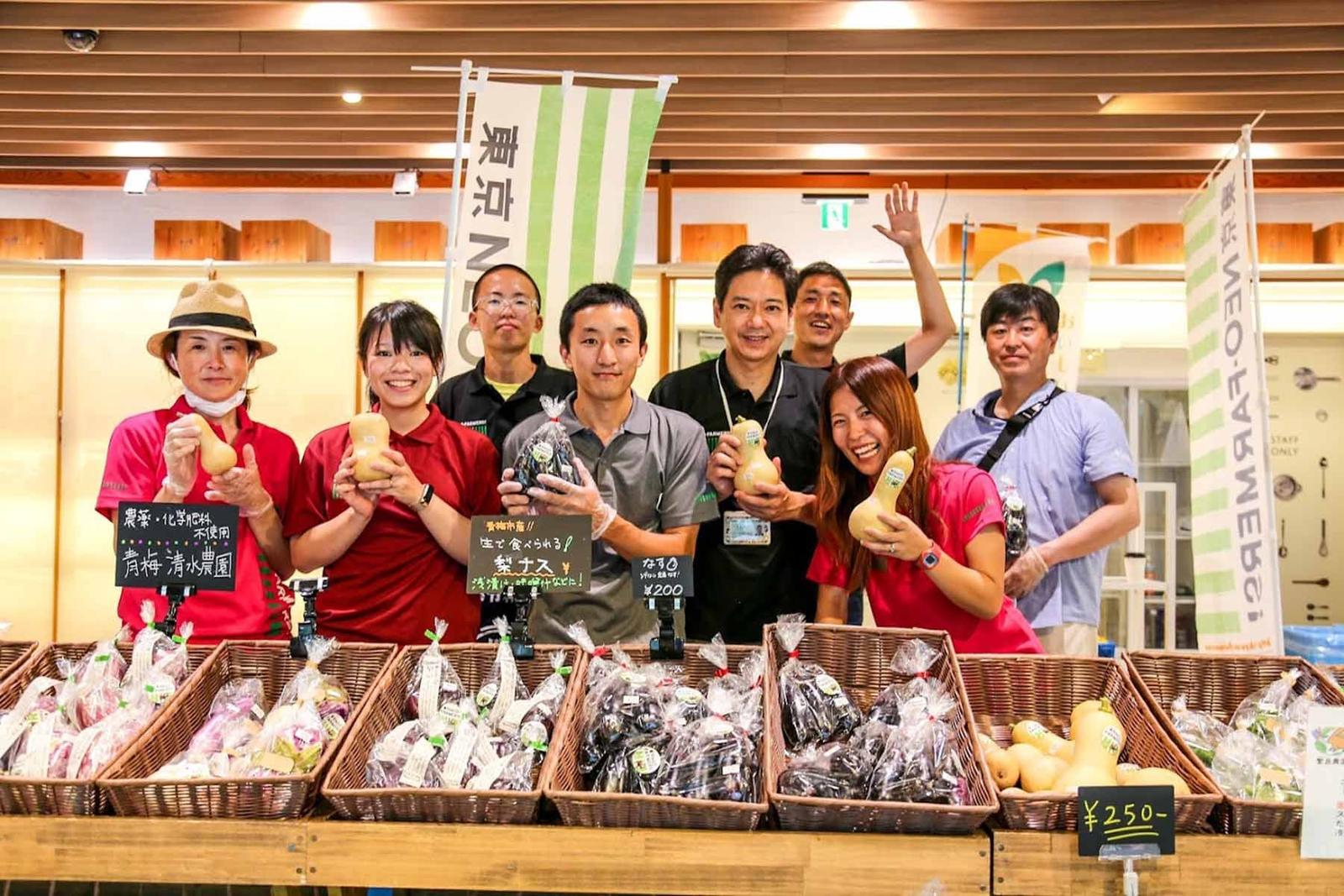 The Tokyo-Grown Label a Success!
Interest in the idea of local production/local consumption has grown in recent years, and in Tokyo too, there has been burgeoning interest in crops that have been grown within the city. TOKYO NEO-FARMERS! vegetables, initially sold only at local events, are now seen on the shelves of several Tokyo supermarkets every day.
In June 22, 2022, Hachioji City, Tokyo, opened a permanent farmers' stall run by TOKYO NEO-FARMERS and Kaze-no-Tani, a workplace offering people with impairments and incurable diseases somewhere to work under employment contracts and with a certain level of support. This is the first time that a permanent farmers' stall has been set up as part of a collaboration between a new-farmer community and a welfare facility in Japan.
Matsuzawa says, "There are a lot of people in Tokyo, and there's a strong appetite for consumption, so when there are Tokyo-grown crops on the shelves, they sell very well. We also get a lot of inquiries from restaurants and other food-related businesses in the city. This sort of purchasing power is what sets Tokyo apart from the rest."
While there are few specialty crops like the branded Traditional Edo-Tokyo Vegetable, the unique methods practiced by the farmers have created a diversity of product that has led to a specific kind of "Tokyo-ness" within their crops. The TOKYO NEO-FARMERS! are a varied bunch: farmers focused on organic farming; those focused on a specific type of crop, like tomatoes or scallions; those who grow all kinds of crops; those trying their hand at Western vegetables and herbs; and more. In fact, part of the appeal of urban farming is the freedom that it affords, with farmers able to produce a wide variety of crops.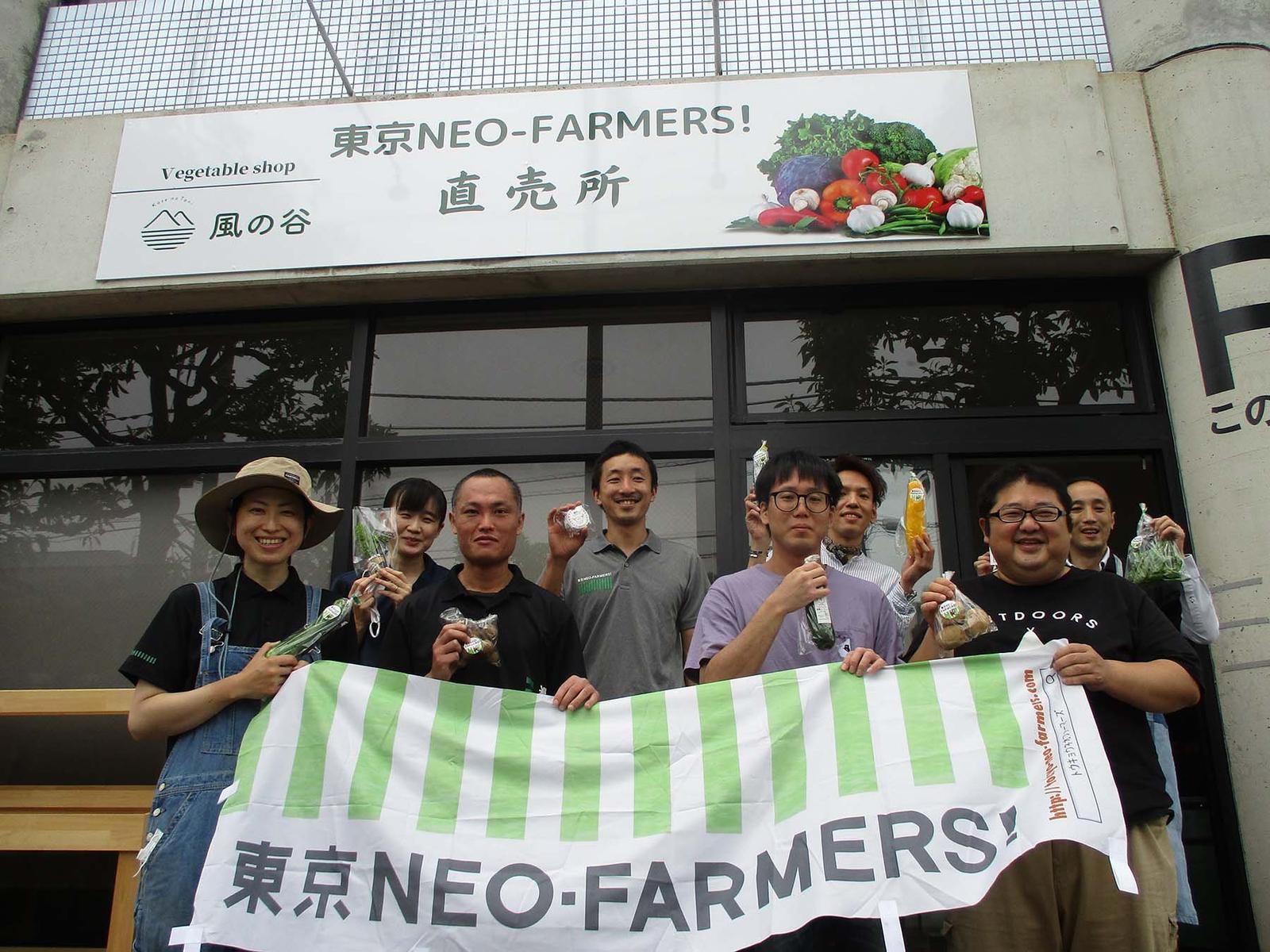 New Farmers to Preserving Tokyo's Greenery
Now, in 2022, "the productive green areas"* designations, as declared by the government in 1992, are subject to potential expiry—a development that many believe would drive the conversion of urban farmland into residential lots. In 2018, however, the  Act on Urban Farmland Lease Facilitation was established, which made it so that productive green areas could be rented to third parties. This led to members of the TOKYO NEO-FARMERS! expanding their farmland through the rental of productive green areas, with many members of the organization still engaged in this sort of rental today.
The increase in new farmers in Tokyo has helped to limit the conversion of productive green areas into residential lots, thereby helping to maintain farmland and greenery in the Tokyo metropolitan area. Part of the appeal of urban farming is the degree of freedom it affords, which allows farmers to grow whichever crops they want. We're excited to see the preservation and growth of urban farming in Tokyo, and the production of an even wider variety of crops grown right there in the city itself.
*Green areas designated by the government in 1992 with the goal of preserving farmland in urban areas. Owners of these designated areas receive a tax break, but are then obligated to use the land solely for agricultural purposes for 30 years.
Interview and writing by Onodera Fukumi
Photos courtesy of TOKYO NEO-FARMERS!
Translation by Amitt